Jane Seymour is a timeless beauty, but I have a feeling that is one of the perks of being a Bond Girl (see also: Halle Berry, Famke Janssen, Grace Jones). Jane is still as radiant as she was in the 1973 flick Live and Let Die. You may also remember her as the star of 1980's Somewhere In Time (the Titanic of romance movies when I was a kid) and TV's Dr. Quinn, Medicine Woman.
The 67-year-old actress and celebrity spokesperson for Crepe Erase (if anyone has used this, I'd love to hear your experience with it, as I may need a similar product), shared her beauty secrets with People. Back in February, when she posed for Playboy, Jane said that her enduring beauty was not the result of surgery or injections. I believe her, some people are just genetically blessed, and she's one of the lucky ones.
Eschewing a plastic surgeon's knife, Jane asserts that "the best facelift on the planet is free. It's a smile," adding that when you turn your frown upside-down, "the whole face lifts." She adds that you can exercise, eat healthy and use all of the potions and lotions in the world, but cautioned that "if it doesn't come from within, it won't be visible on the outside." She went on to say that the key to aging gracefully doesn't come from a doctor or cosmetic counter. She shares:
"I think looking stylish at any age you have to feel comfortable in your own skin."

"You have to feel that this is who you are. At any age, including my age now, I always look to see what suits me best in terms of cut and style and how I can make the most of the features that I still feel OK about and sort of hide the ones that I think have maybe had their moment."
Jane is currently starring in the Showtime drama, Mistrust, which reunites her with her Dr. Quinn co-star William Shockley (best known to bad movie aficionados like myself as Andrew Carver from Showgirls). Former Hardy Boy (and Kirstie Alley's ex-hubby), Parker Stevenson, and Patrick Bristow (another Showgirls alum! He played choreographer Marty, who taught Elizabeth Berkeley how to "thrust it!") co-star. It screams "Lifetime movie" but I love that the film focuses on older adults (just a bit older than myself) having real, romantic relationships. It's encouraging, if you ask me, and Jane does look lovely in the trailer.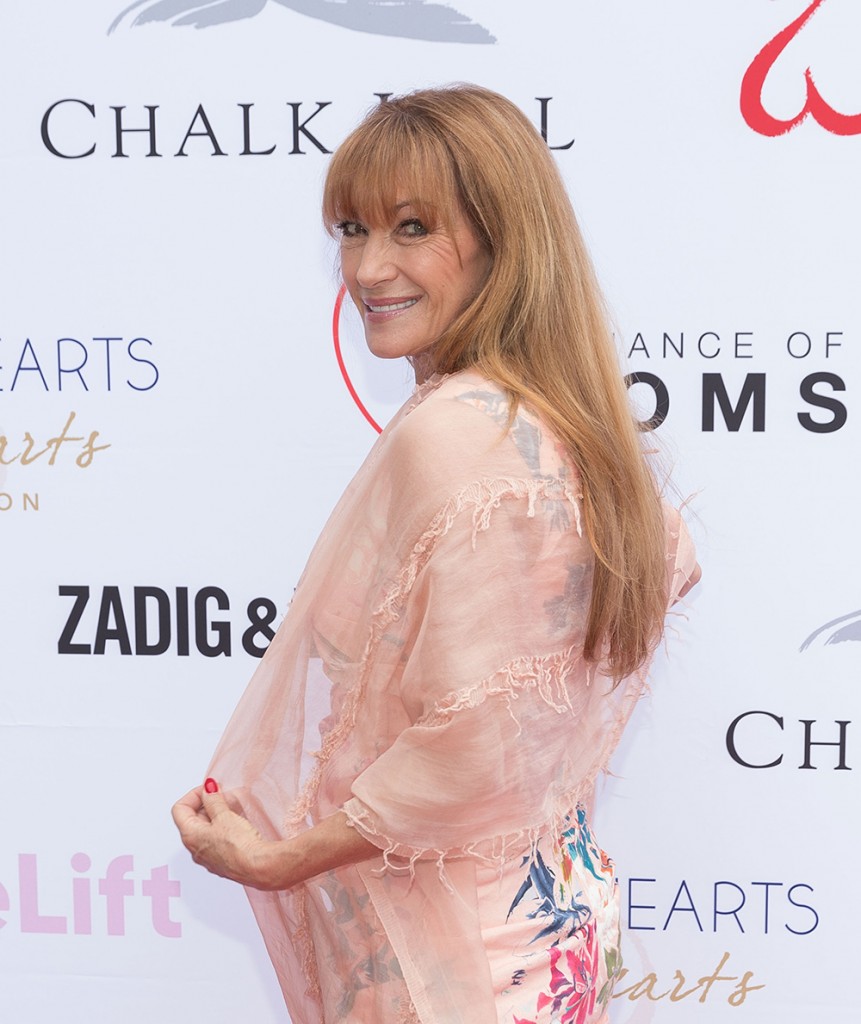 Photos: Getty Images, WENN.com, Instagram