Well, bend and snap! Elle Woods may once again lighting up our movie theaters, as Reese Witherspoon is in talks to reprise one of her most famous and beloved roles. According to Deadline, the 42-year-old actress is in talks with MGM to bring a third chapter in the Legally Blonde saga to the screen.
The original movie was released in 2001 and was a box office hit, raking in $141.8 million worldwide. The film spawned a sequel, 2003's Legally Blonde 2: Red, White & Blonde, a 2007 Broadway musical, an MTV reality show based on the Broadway musical and a terrible straight-to-DVD spinoff (let's just forget that ever happened).
Deadline reports that the original producer, Marc Platt and screenwriters Kirsten "Kiwi" Smith and Karen McCullah are set to return. Marc's Platt Productions will be co-producing with Reese's productions company Hello Sunshine. Hello Sunshine is already responsible for the second season of the HBO series Big Little Lies and has several shows in development, one for Apple TV set to star Reese and Jennifer Aniston.
The plot details have yet to be revealed and there's no word on whether or not Selma Blair, Luke Wilson, Jennifer Coolidge and/or Bruiser will be coming back for the new movie. As for the story line, Deadline reports:
The intention here is to make this more about female empowerment, a message that hits at a fortuitous time in the culture. The feeling is to draw back in the audience that grew up with the original film and find a new global audience.
At first, I thought, "Why?" but I guess I am kind of curious as to what became of Elle. And I know I'm not the only one. In fact, Reese has been talking about bringing her into the 2010s for a while. Back in 2015, on an episode of Fashionably Late with Rachel Zoe, Reese said of a return to Legally Blonde, "I think we're ready to see Elle and what she's up to lately," adding:
"I actually think it's kind of great right now because we're talking about women in politics and how important that is to get more women. And I think it'd be kind of a cool thing to have her be a Supreme Court justice or someone who runs for office."
[From Fashionably Late with Rachel Zoe/YouTube]
In 2017, the topic came up once again, with Reese telling E! News that she thought it was a "good time" to bring Elle back, stating "I think women need that kind of positivity right now." I tend to agree. Let's make America pink again, shall we?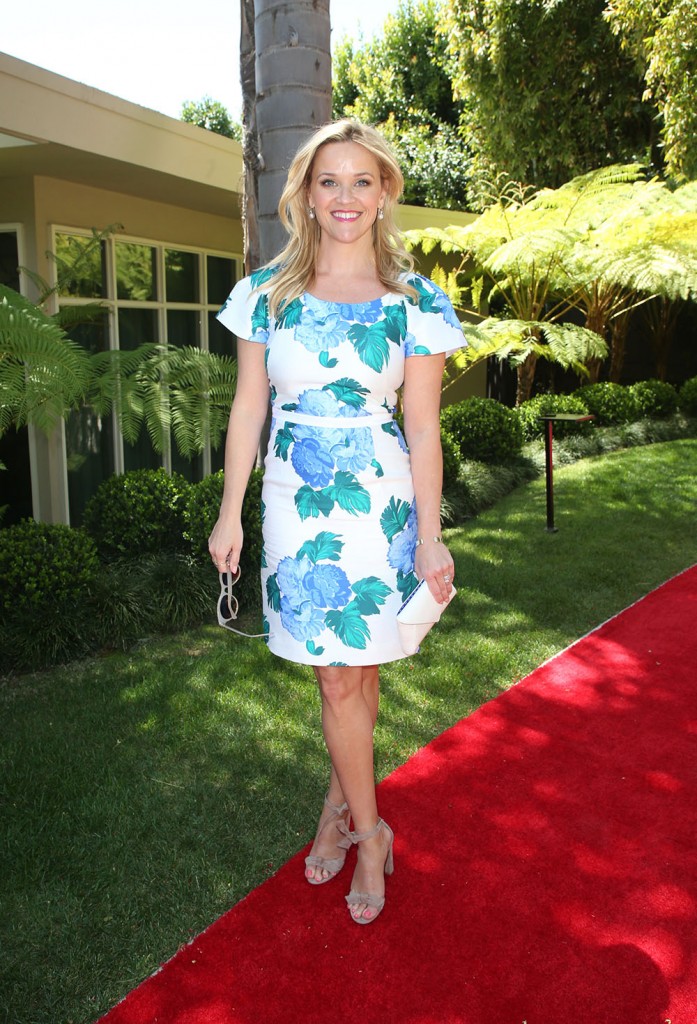 Photos: Instagram, WEN.com, Getty Images