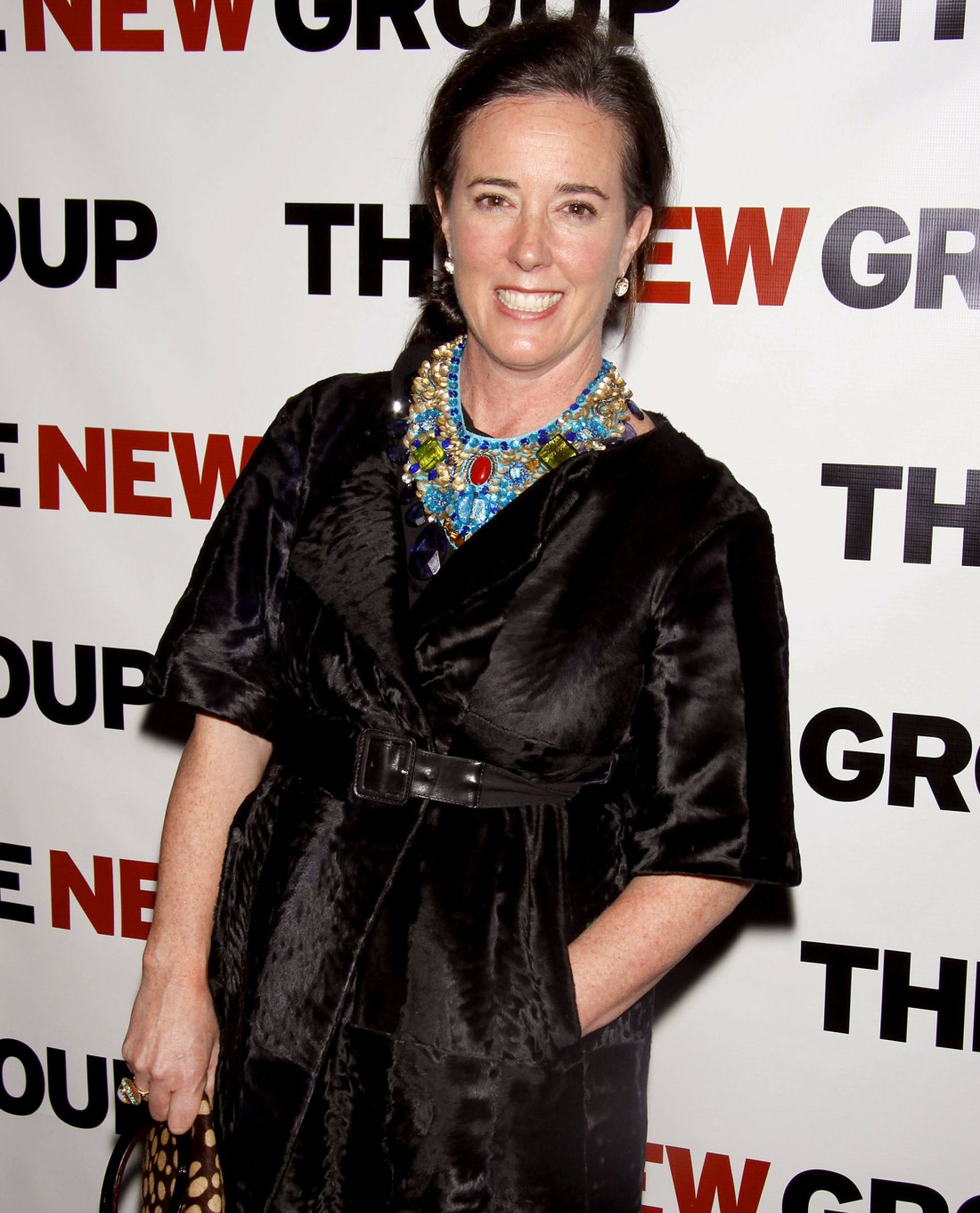 I honestly didn't believe this when the news broke yesterday, I thought it was fake news. Kate Spade committed suicide in her New York City apartment on Tuesday morning. She lived in a spacious Park Avenue spread, and her housekeeper was the one who found her. Reportedly, Spade left a suicide note for her daughter, Frances, who is 13 years old. There's no mention in any of the coverage about whether she left a note or letter for her husband of 24 years, Andy Spade, although TMZ reported that Andy was "home at the time she died."
In an absolutely bizarre and macabre coincidence, it seems like Spade hanged herself much like designer L'Wren Scott did in 2014, with a scarf tied to the door. Unlike L'Wren, it didn't seem like there was much going wrong in Spade's personal or professional life. I know that doesn't matter to someone who is clinically depressed, but it's human nature to look for a "reason" why someone would take their own life. In L'Wren's case, her business was in financial trouble and her boyfriend (Mick Jagger) was unfaithful. In Kate Spade's case, she had taken a step back from her massively successful eponymous line in 2007, then the Kate Spade-label was sold to Tapestry last year for $2.4 billion.
Kate's family released a statement, saying: "We are all devastated by today's tragedy. We loved Kate dearly and will miss her terribly. We would ask that our privacy be respected as we grieve during this very difficult time." Her label released this statement:
"We at Kate Spade New York just learned of the incredibly sad news that Kate Spade has passed. Although Kate has not been affiliated with the brand for more than a decade, she and her husband and creative partner, Andy, were the founders of our beloved brand. Kate will be dearly missed. Our thoughts are with Andy and the entire Spade family at this time."
I don't have any answers or explanations for this. It's just sad and awful. By all accounts, Kate Spade was a lovely and generous person who was adored and respected by everyone she met.
Note by Celebitchy: This news comes as a great shock to so many of us. I currently carry a Kate Spade purse and have owned and loved her purses for almost twenty years. The Fug Girls have an essay in Cosmo on how Spade created affordable luxury and an enduring brand, even as she stepped away from her role designing purses. They explain her influence much better than I can. I'm surprised at how much her death upsets me, even as I realize that I knew very little about her. I hope that her family can find peace after this tragedy, particularly her daughter.
My grandmother gave me my first Kate Spade bag when I was in college. I still have it. Holding Kate's family, friends and loved ones in my heart.

— Chelsea Clinton (@ChelseaClinton) June 5, 2018
Depression does not discriminate and comes without warning. RIP Kate Spade. Love to her family.

National Suicide Prevention Lifeline: 1-800-273-8255

— josh groban (@joshgroban) June 5, 2018
Devastated to hear the news about the iconic Kate Spade. A reminder that you often times don't know the internal struggle of another person. For everyone out there who reads this please know you are not alone + you are loved. Sending thoughts and prayers to Kates friends + family

— Olivia Culpo (@oliviaculpo) June 5, 2018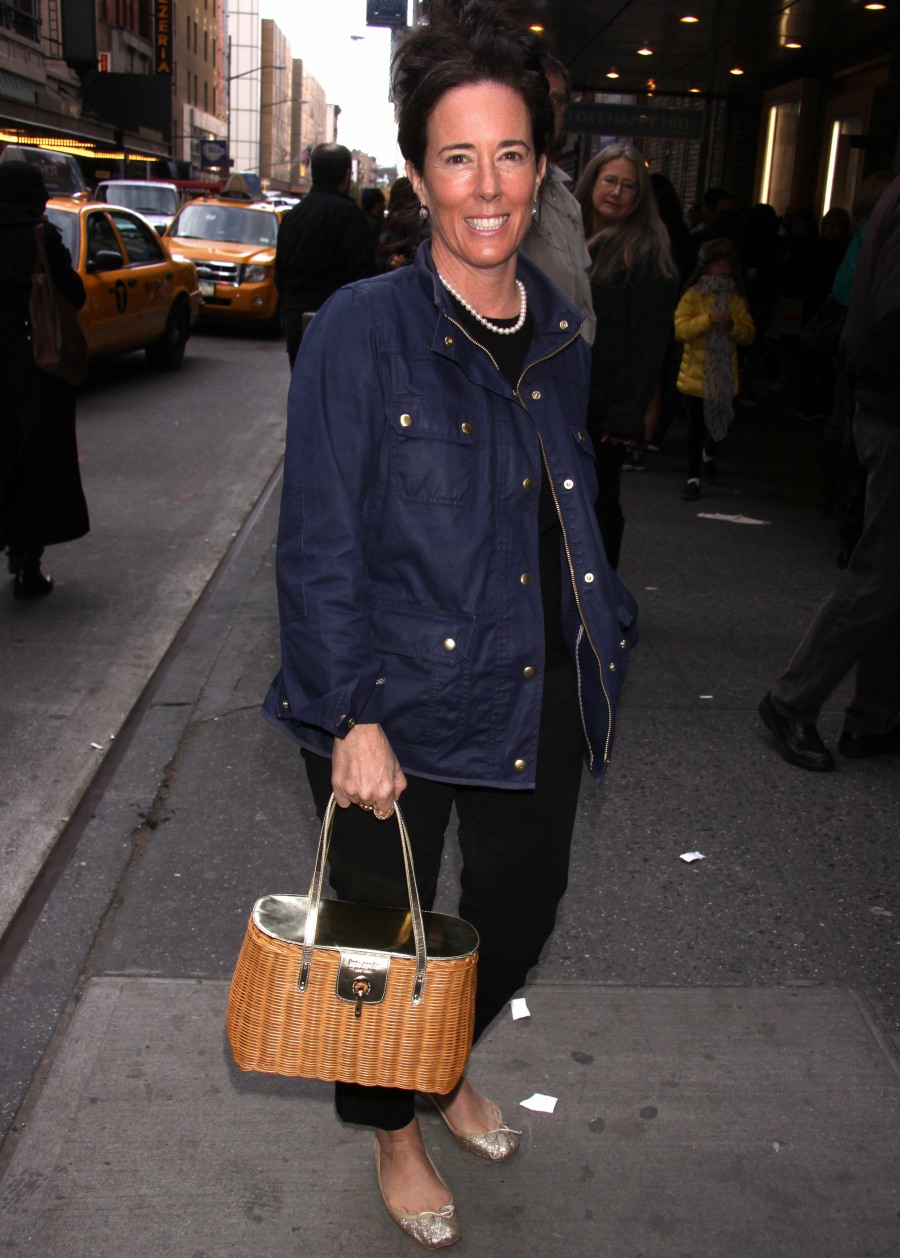 Photos courtesy of WENN.