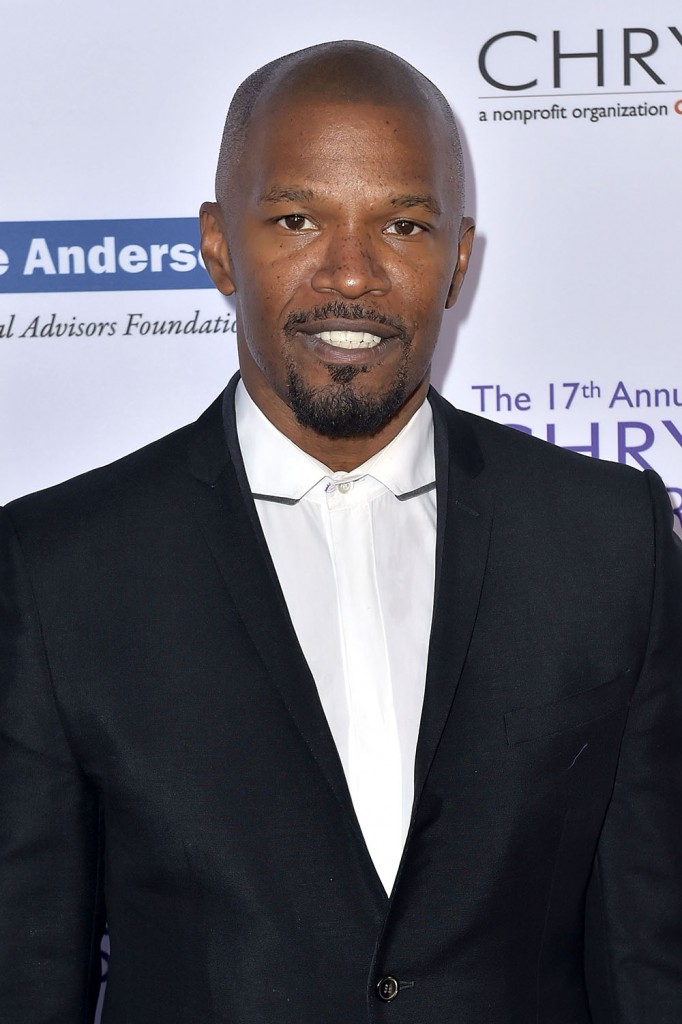 Jamie Foxx is a talented actor, a funny guy and a successful game show host, but things haven't always been easy for him, in fact, they've been pretty awful at times.
The 50-year-old star has launched a new web series, Off Script, produced by vodka purveyor Grey Goose. On the show, Jamie chats with Hollywood luminaries about their lives and careers. Some of his guests include Jeremy Renner, Benicio del Toro, Vince Vaughn and Denzel Washington. On Wednesday, the latest episode of the series was posted online, with Jamie interviewing comedienne Sarah Silverman.
Sarah wasn't always a comic, she got her start in theater at 17. She recalled her first time on stage, in a local performance of Hair. She launched into an impromptu rendition of the song she sang, "Black Boys." I'm thinking she should have stuck with musicals. Jamie, unfortunately didn't have such good memories of his first stage experience.
After spending his childhood performing "church music," playing piano and later singing in a band, he got a scholarship to U.S. International University in San Diego, where he studied classical music and composition. He recalled that, when casting a musical production, the school's music department "came to me because they needed a tenor," adding:
"They wouldn't let me go on the stage but they would let me behind the curtain because there weren't any African Americans in the production. So I was would sing in the back, and I would just sing the parts they needed me [for]….And that's how I learned about musicals."
Upon hearing this, Sarah blurted out, "That's insane!" She added, "You don't know musicals and your experience with them was racist." That's a terrible story, it's awful to think that was going on (and probably still is on some campuses). Fortunately for Jamie, while he was still in college, friends encouraged him to take part in an open mic night at a local comedy club, launching his stand up career.
Jamie isn't only interviewing stars. He's also hosting the second season of Beat Shazam (which I still refuse to watch because they didn't cast me to be a contestant). Taking over DJ duties for this second season is Jamie's beautiful daughter, Corinne. She is also set make her film debut in the upcoming All-Star Weekend — a movie that also happens to mark her father's directorial debut. That's a good dad right there. Jamie's next big screen role is as Little John to Taron Egerton's Robin Hood, which comes out in November. All I can say is I'm glad his early, terrible experience didn't keep Jamie from the entertainment business.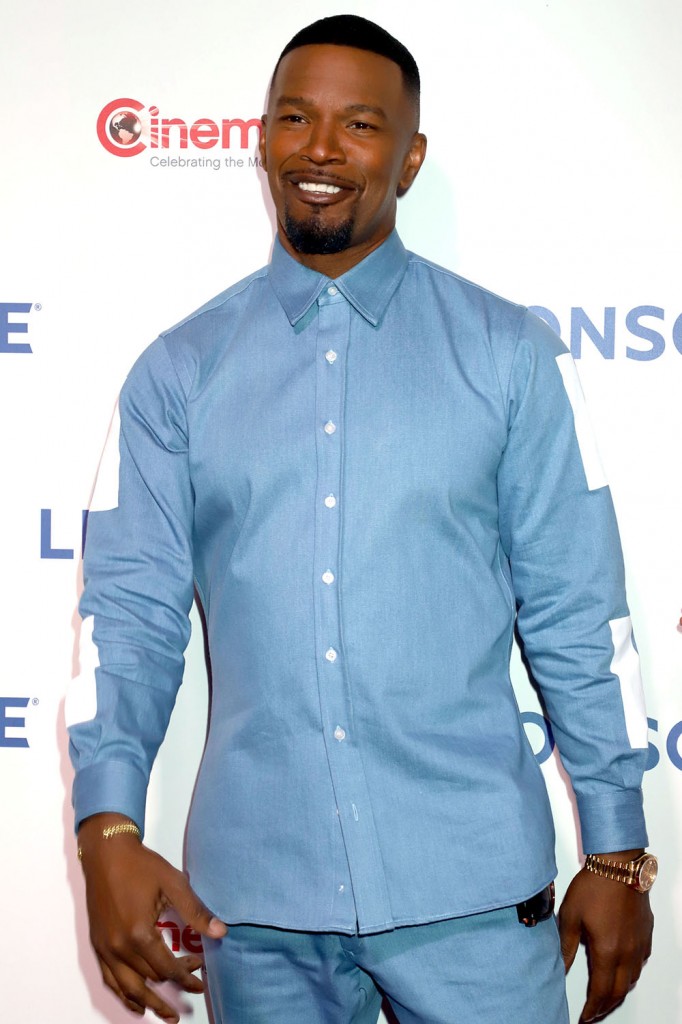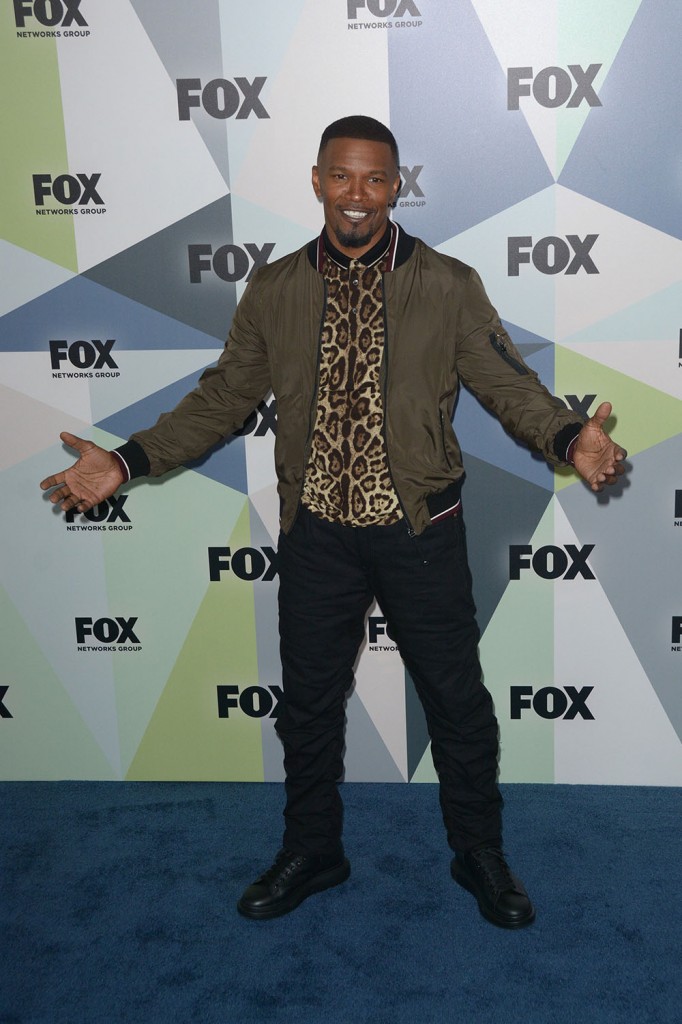 photos: Getty Images, WENN.com