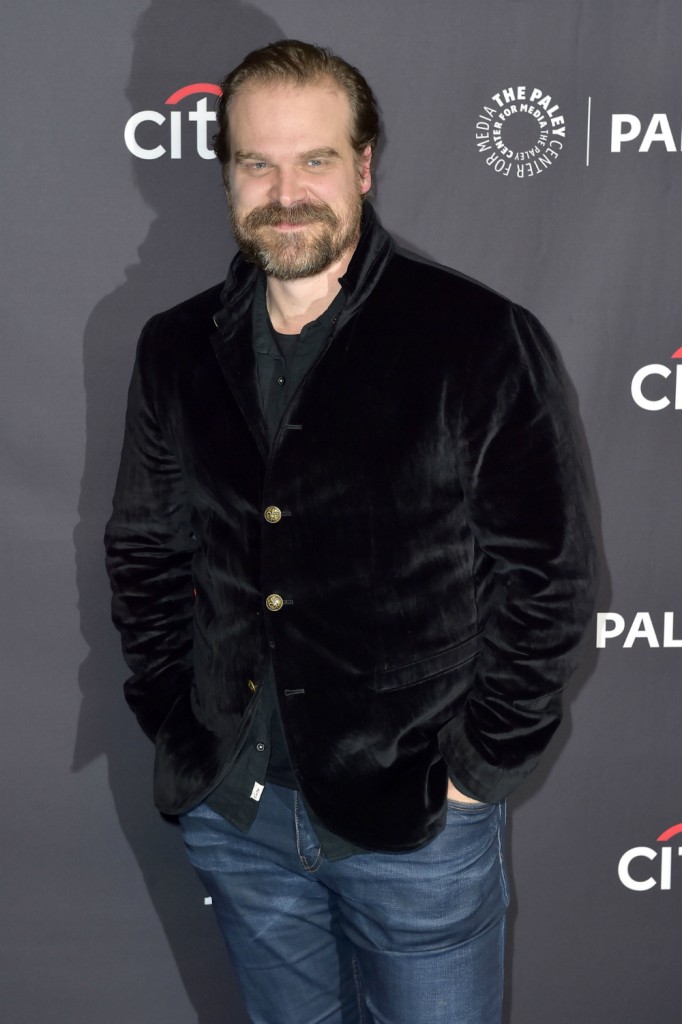 David Harbour plays Sherriff Jim Hopper on Stranger Things. He seems like a fun guy who's game when it comes to his fans. He is now, in my opinion, doing his fans and everyone else a tremendous service by opening up about being diagnosed with bipolar disorder and the fact that he once had to be institutionalized. David was interviewed by Marc Maron for Marc's podcast WTF in which they spoke candidly about David being diagnosed at the age of 25 after his parents were forced to commit him to a mental asylum (his words).
David Harbour is getting candid about his experience with mental illness.
Harbour, 43, said his mental health was actually tied to his early preoccupation with spirituality.

"Here's the interesting thing, which I've actually never truly spoken about publicly," he said. "I actually was in this Catholicism thing … and I was sober for like a year and a half, I was 25, and I actually did have a manic episode and I was diagnosed as bipolar."

"I really had like, a bit of a break where I thought I was in connection to some sort of God that I wasn't really in connection to," he continued. "It was like I had all the answers suddenly."

Asked if he was on drugs at the time, Harbour said no.

"The interesting thing about it was that I realized I don't really need them," he said. "That I have a capacity to see 'the elves' in the corners of the room if I really allow myself to go there. So I actually was, by my parents, taken into a mental asylum."

After being diagnosed with bipolar disorder, Harbour said he began taking medication.
"That's actually when the drugs came in," he said. "I've been medicated bipolar for a long time. And I've had problems going on and off. I've had a struggle, going on and off the medications."

Now, Harbour said he's found what works for him.

"The funny thing about my particular brain or mental illness is every time that I've had an episode like that, it's always coupled with spirituality," he said. "Generally, people are like, 'I need to meditate more' or 'I need to get into yoga.' And I need to like, eat a cheeseburger and just like, smoke cigarettes and hang out."

"Because like the minute I get close to that — what I consider a flame — of like 'the answers' and the mysticism … it's like I'm out of my mind," he said. "So if I write the self-help book it's going to be like, 'Sit on the couch and play some video games.' "
I have not listened to the whole the podcast yet, but I will. I cannot express how grateful I am to David for discussing this so openly. Bipolar disorder has touched my world very closely. I don't speak about it due to the wishes of those involved. I can talk about my grandmother, but she died before I was born so I have no first-hand knowledge of what went on. Her "issues" were kept quiet from the rest of the family. My mother had no understanding of what was happening to her mother until her father died and both of her brothers were overseas with the Navy. She was 16 and my grandmother became her responsibility. But the problems began long before that. Once, when my mom was seven, she was sitting at the kitchen table with the boy who lived down the street, eating some snack when she laughed at something he said and leaned over the table. My grandmother grabbed a (fortunately very dull) butcher knife and chased after my mother calling her "a wh*re." Afterwards, my grandfather told my mom that my grandmother was "staying with friends" for a while and that nobody needed to know their business. Not that I needed justification, but I wanted to emphasize how very much I appreciate David telling the world it's okay to talk about this.
I found his mania being connected to spiritualism very interesting. I don't think it's anything more than his particular trigger but it's still fascinating. I enjoyed David using touches of humor while discussing it. I'm sure it's the only way he can talk about it, but it also made it approachable. As with any disorder or illness, people have different experiences. Many of us hear a story and think, "that's nothing like what I experienced." But then one person tells a story that is exactly what you experienced, and that's when you feel less alone in the world.
With a lot of laughter and acknowledgment of how pedestrian it is to be a part of the tribe nowadays. If someone you love still suffers shame about a diagnosis, or a fellow parent worries that their bipolar kid won't be able to make it, our @WTFpod could soothe. Last 30mins❤️ https://t.co/hUjExm2ukg

— David Harbour (@DavidKHarbour) June 5, 2018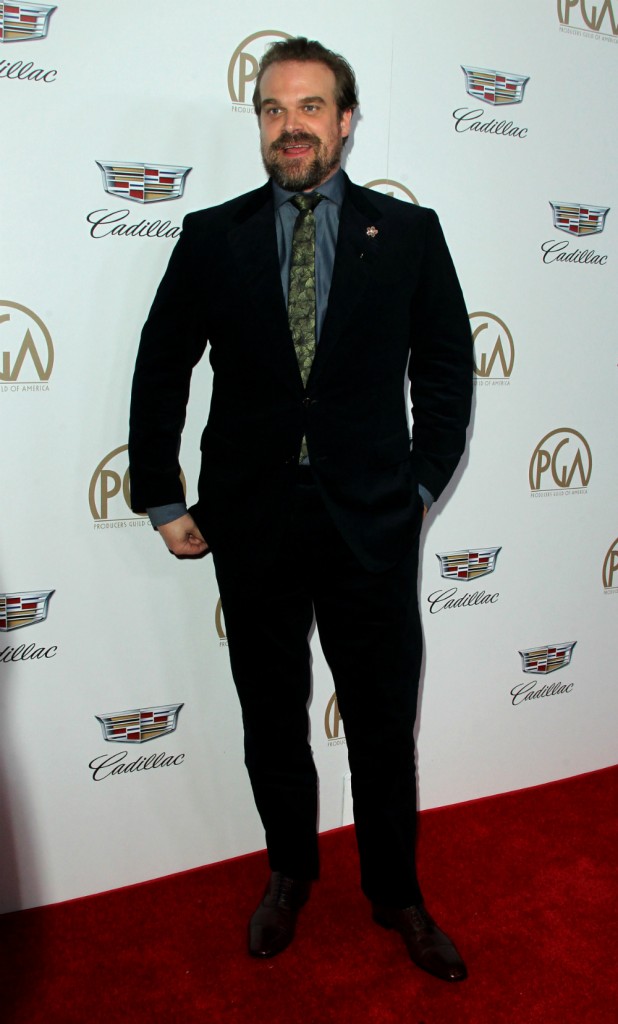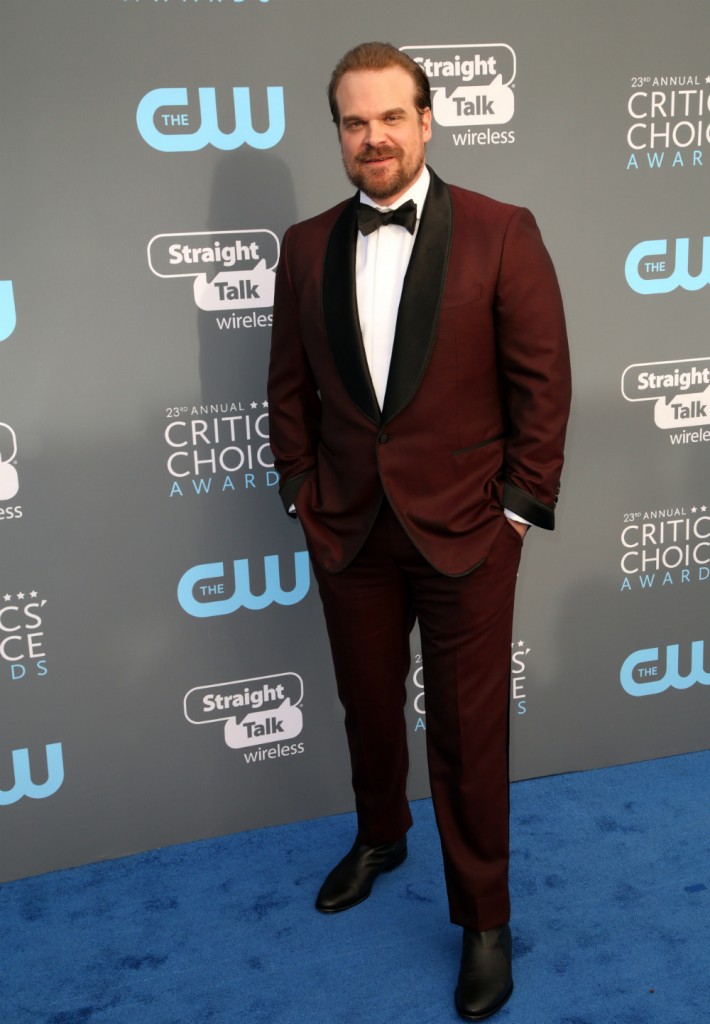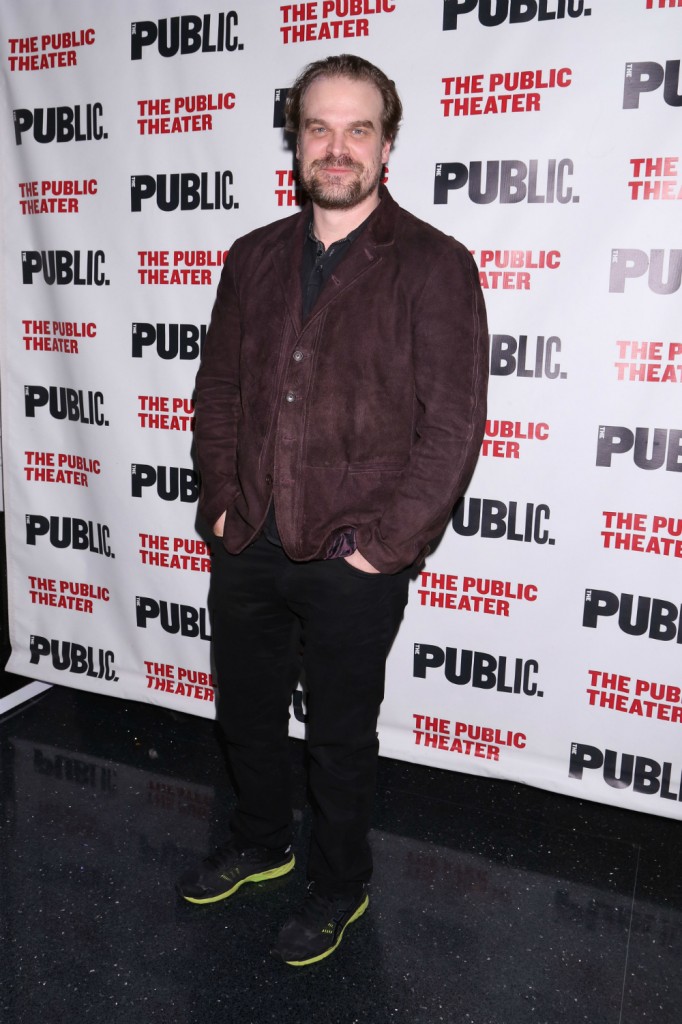 Photo credit: WENN Photos and Twitter