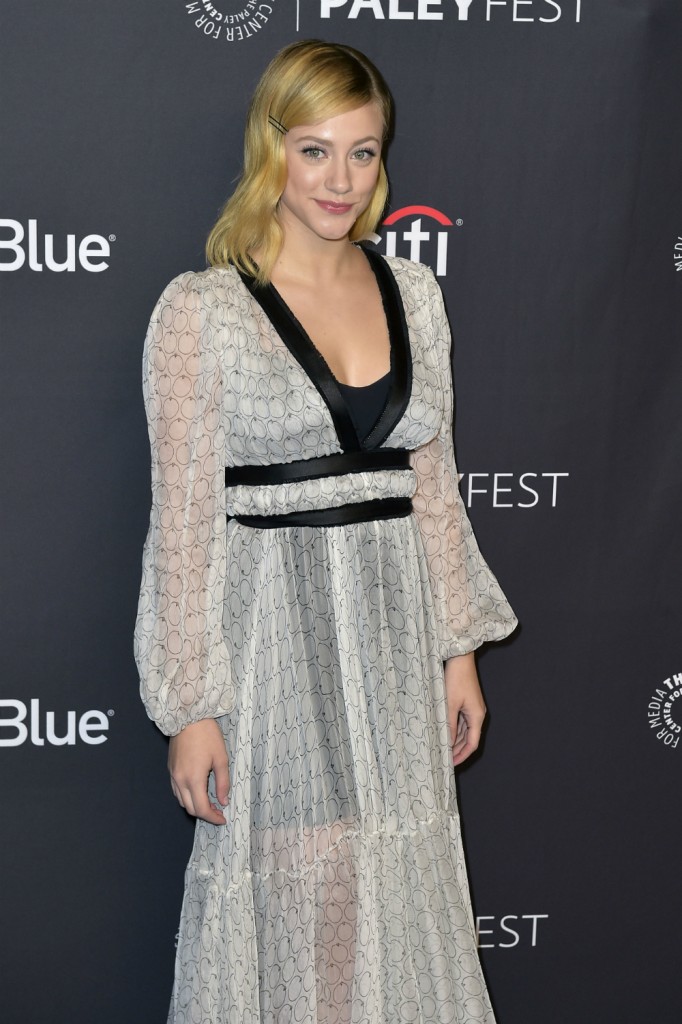 Last week, social media sounded off about a photo of Lili Reinhart that had some commenters convinced Lili was showing a small "baby bump." At the time, Lili shut those rumors down and told everyone to mind their own business when it came to her body because she wasn't about to be shamed for it. While attending the CDFA Fashion Awards, Lili was asked about the incident and about her response. Lili said she addressed the comments because 1) she wanted to set the record straight and 2) speaking up is just who she is.
Lili Reinhart wasn't going to stay quiet after people started spreading pregnancy rumors about her because of an "unflattering" photo.

The Riverdale star, 21, said that the rumors and questions about her body were hurtful to hear.

"It was bugging me and at first it was really upsetting," Reinhart told Entertainment Tonight at the CDFA Fashion Awards on Monday night. "I'm 21 — I'm not pregnant, I don't want people to think I'm pregnant if I'm not pregnant. It did take a hit to my self-esteem for a second and then I kind of picked myself back up and said, 'I'm not going to let this ruin my day!' "

The actress, who plays Betty Cooper on the Archie comics remake, told ET that she prefers to settle matters on her own.

"I feel like a lot of people say you should just sweep it under the rug, don't pay attention to it, but that's never really been my style," she said. "Maybe some people find that obnoxious, but I felt the need to say, 'No. I'm not pregnant.'"

Reinhart added that regardless of whether she's pregnant or not, she doesn't want her body to be up for debate.

"And also, if I was, it's kind of sad that people felt the need to make my weight a topic of conversation, but it's just the world we live in," she said. "I'm going to always speak out about something that I feel I need to talk about."
I'm sending Lili a cyber fist pump right about now. I literally start singing Walk on By in my head to try and keep my mouth shut sometimes. I understand that by not giving negative or concern-trolling comments attention, you take away their power. Still, it's really hard sometimes. I also appreciate that Lili is willing to go on the record that it hurt her feelings. She got over it, but I think we assume money and fame makes stars impervious to self-doubt. I'd be hurt by comments on my weight and would want the offender to know that. Lili handled this well. She ended the pregnancy speculation so she achieved her goal. If one person thinks twice about making potentially harmful comments on someone's appearance, then it's a double victory.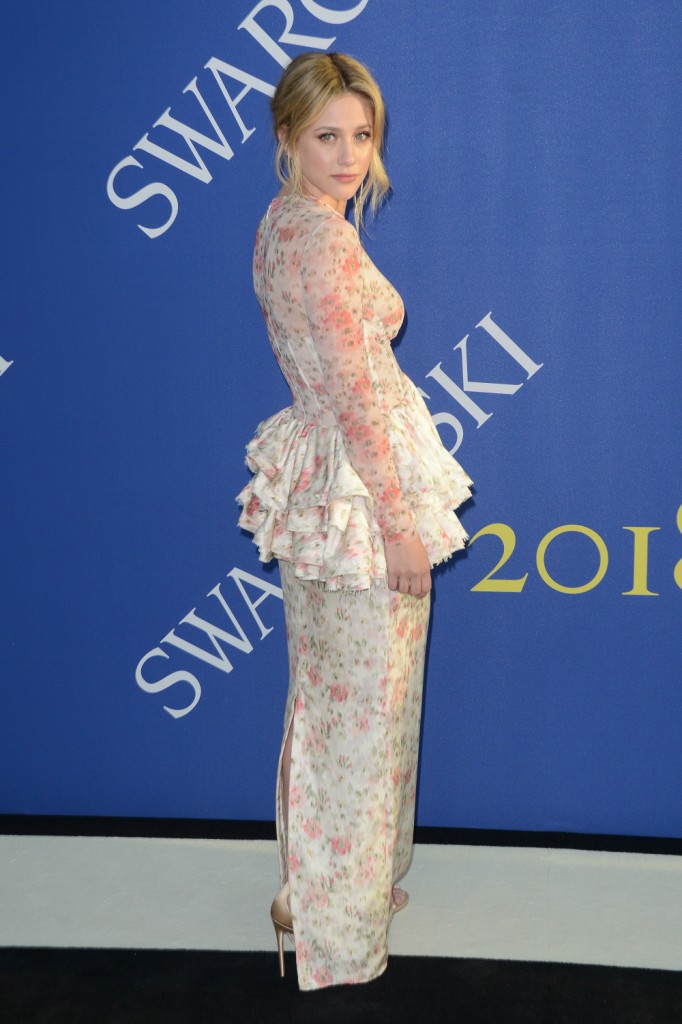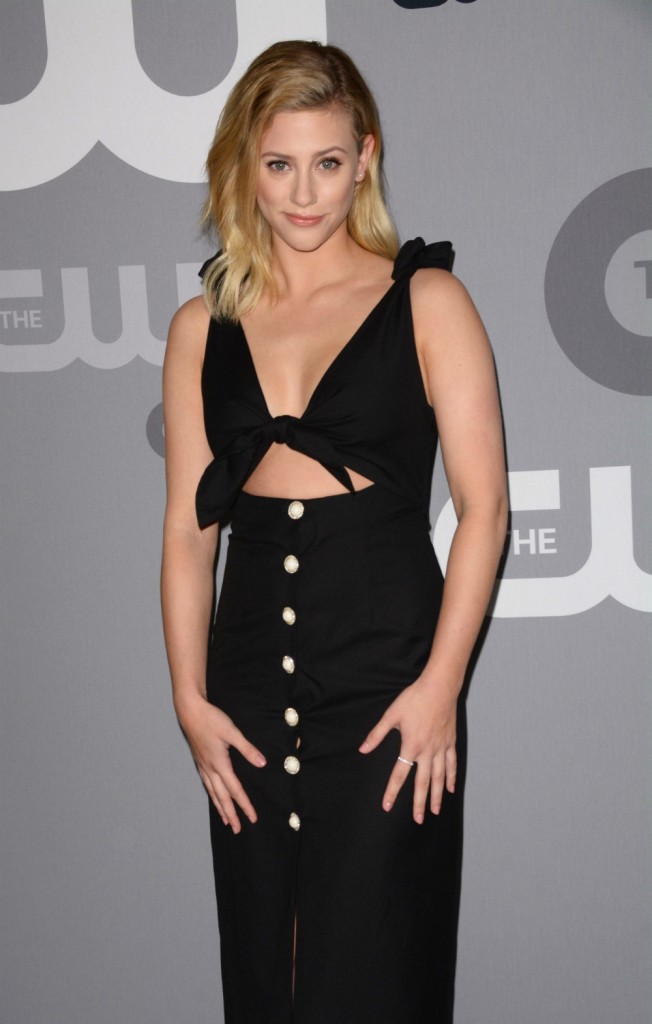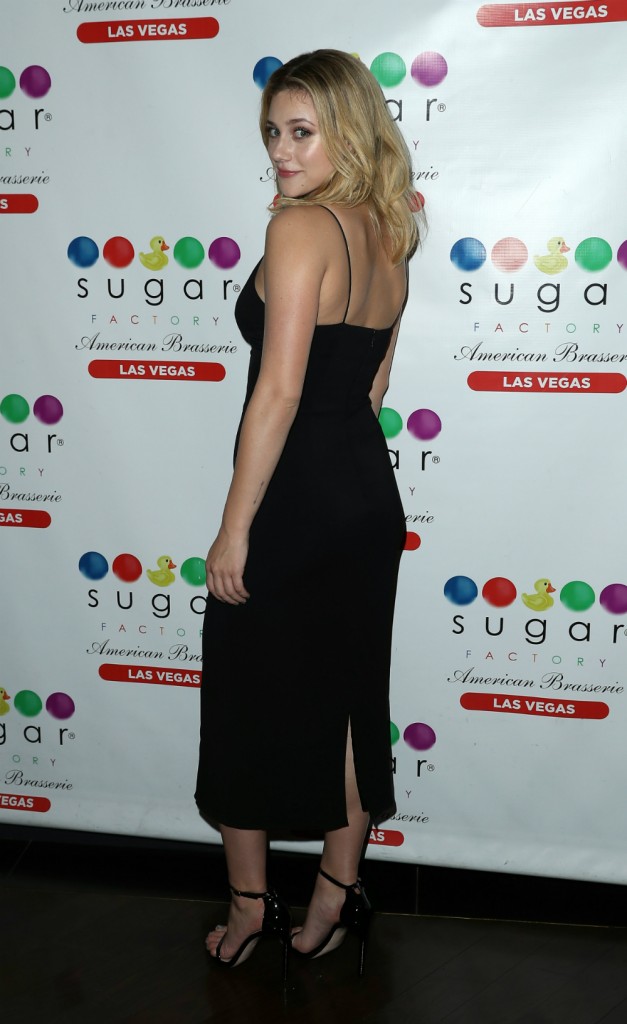 Photo credit: WENN Photos