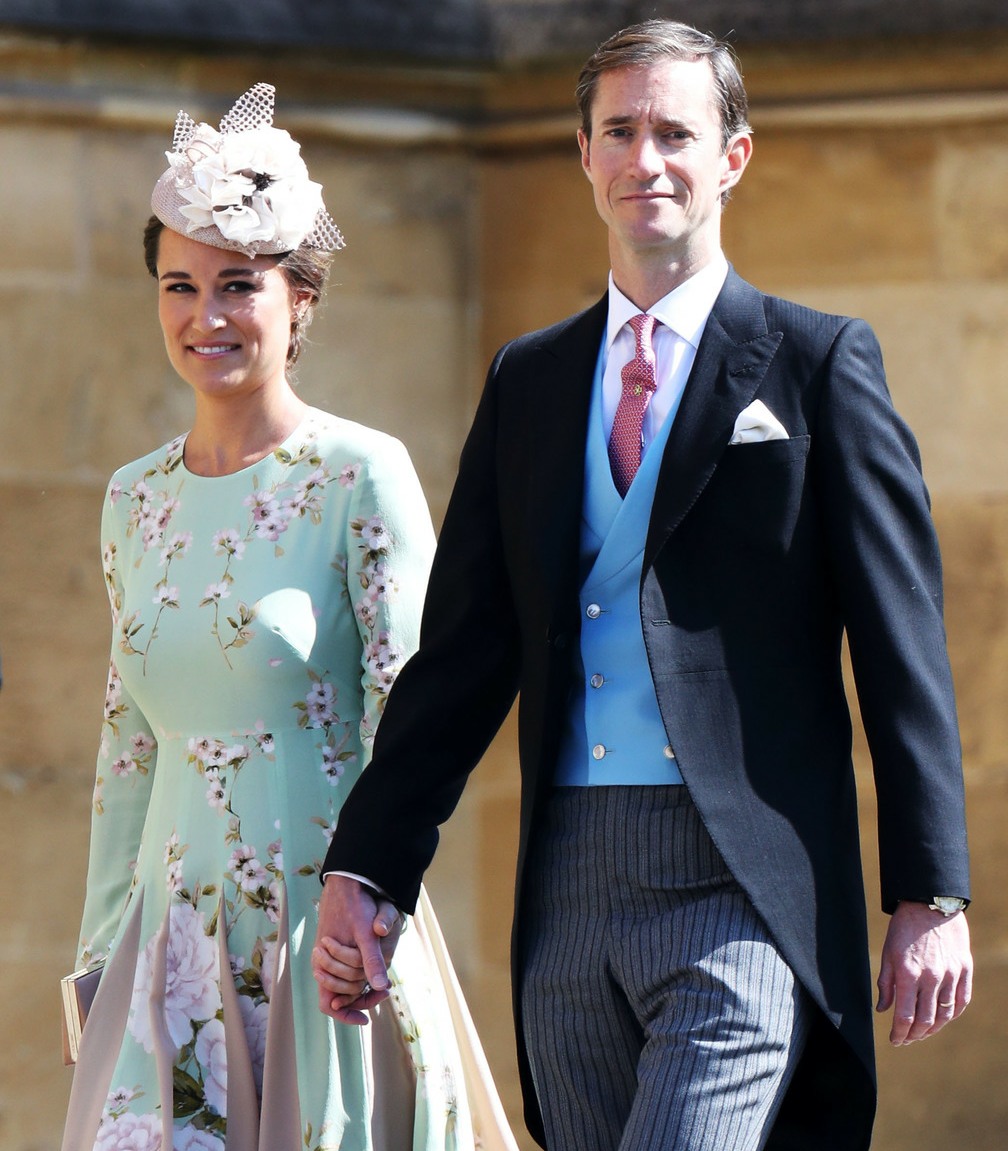 Here are some photos of Pippa Middleton and Terribly Moderately Wealthy James Matthews at Prince Harry and Meghan Markle's wedding a few weeks ago. Pippa has been pap'd rather consistently since the wedding, just going about her business in London. She also went to Paris for the first few days of the French Open to support some of the British players. Pippa is pregnant, which we've known for a while – The Sun and other British tabloids "announced" it just days before the Duchess of Cambridge gave birth to baby Lou. Pippa didn't confirm the news herself, but she didn't deny it either, especially since it felt like the news came from her or her mother. Well, now Pippa is confirming the news with a column in Waitrose Kitchen. Pippa Tips For Pregnancy!
Pippa Middleton has confirmed she is expecting her first child with husband James Matthews! Six weeks after reports first surfaced of her pregnancy, Kate Middleton's younger sister opened up about her first trimester in her latest column for the U.K. supermarket monthly Waitrose Kitchen magazine. In the column, the mom-to-be, 34, revealed that she did not battle severe pregnancy sickness, or Hyperemesis Gravidarum (HG), unlike Princess Kate.

"I was lucky to pass the 12-week scan without suffering from morning sickness. That meant I was able to carry on as normal," Pippa wrote, as reported by Hello! magazine. "When I learned the happy news that I was pregnant, I realized I needed to adjust my four to five-day-a-week [fitness] routine," she wrote, noting that she kept her pregnancy a secret from her gym instructor until the "riskier months" were over. Pippa also shared how fitness has been an integral part of her pregnancy.

"I've noticed my body change, but through exercise I feel it's being strengthened," she wrote. "I'm fanatical about sport and have looked at loads of books and websites on exercise during pregnancy, but have been disappointed by the limited technical information what you can and can't do."

So the world's most famous bridesmaid did her own research.

"This being my first pregnancy, I had so many questions I felt were still unanswered," she wrote. "I wanted to know things like, would I strain if I served in tennis, are strokes of swimming safe, can I still do a normal yoga class if I avoided certain positions? Could I still work my abs? I've noticed my body change and weight increase, but through effective exercise and sports I feel that it's been strengthened to support a healthy pregnancy, birth and recovery . . . And ensure that post-baby, my old favorite jeans will still fit eventually!"
I feel like most doctors tell pregnant women to avoid high-impact sports, but that they can pretty much do everything else as long as they listen to their bodies, avoid dehydration and stop when they're tired. Like, Serena Williams was still playing tennis – or at least she was still practicing – when she was in her third trimester. As for Pippa not having HG like Kate… well, every woman's body is different. Pippa's lucky, and I think Kate's just resigned to the fact that her first trimester is always going to be barfy and dizzy, but she seems to feel a lot better in the last half of her pregnancies.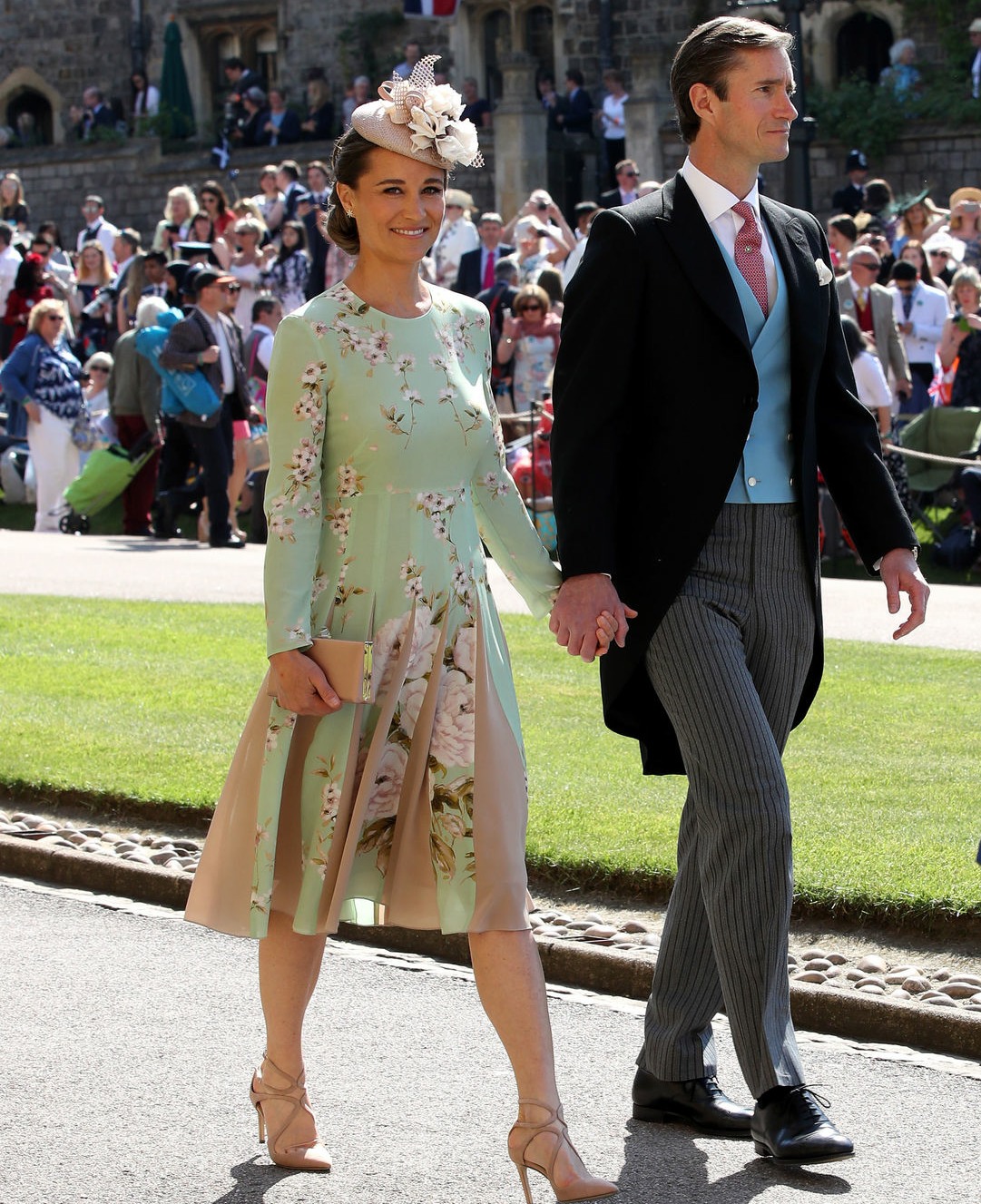 Photos courtesy of WENN, Pacific Coast News.