The 2018 Tony Awards were held last night in New York. It was a celebration of theater kids, drama, the LGBTQ community, music and shade – you can see this year's winners list here. Every year, it feels like the Tony Awards become a bigger and bigger deal, with more celebrities making appearances as presenters and A-listers hobnobbing with theater folks. So… it was not surprising when Robert DeNiro came out on stage to present. DeNiro is a New Yorker, he's a big supporter of the arts community in New York, and these are his people. Of course, DeNiro absolutely loathes Donald Trump. DeNiro has been talking sh-t about Trump for years. So what exactly did DeNiro say on stage that got bleeped?
In case you're not a lip-reader, DeNiro said: "I'm going to say one thing, F–k Trump. It's no longer 'down with Trump'. It's f–k Trump." After DeNiro said that, he got a standing ovation. Good. Backstage, playwright Tony Kushner was asked about DeNiro's obscenities and Kushner said: "I can't believe De Niro did that. Good for him. I mean, it's Robert De Niro. Who's gonna argue with him?" Then Kushner called the Trump presidency "the Hitler mistake" that put a "borderline psychotic narcissist in the White House." Pretty much.
Here are some additional photos from the red carpet. Andrew Garfield wore Tom Ford, and he won Best Actor for Angels in America (the revival).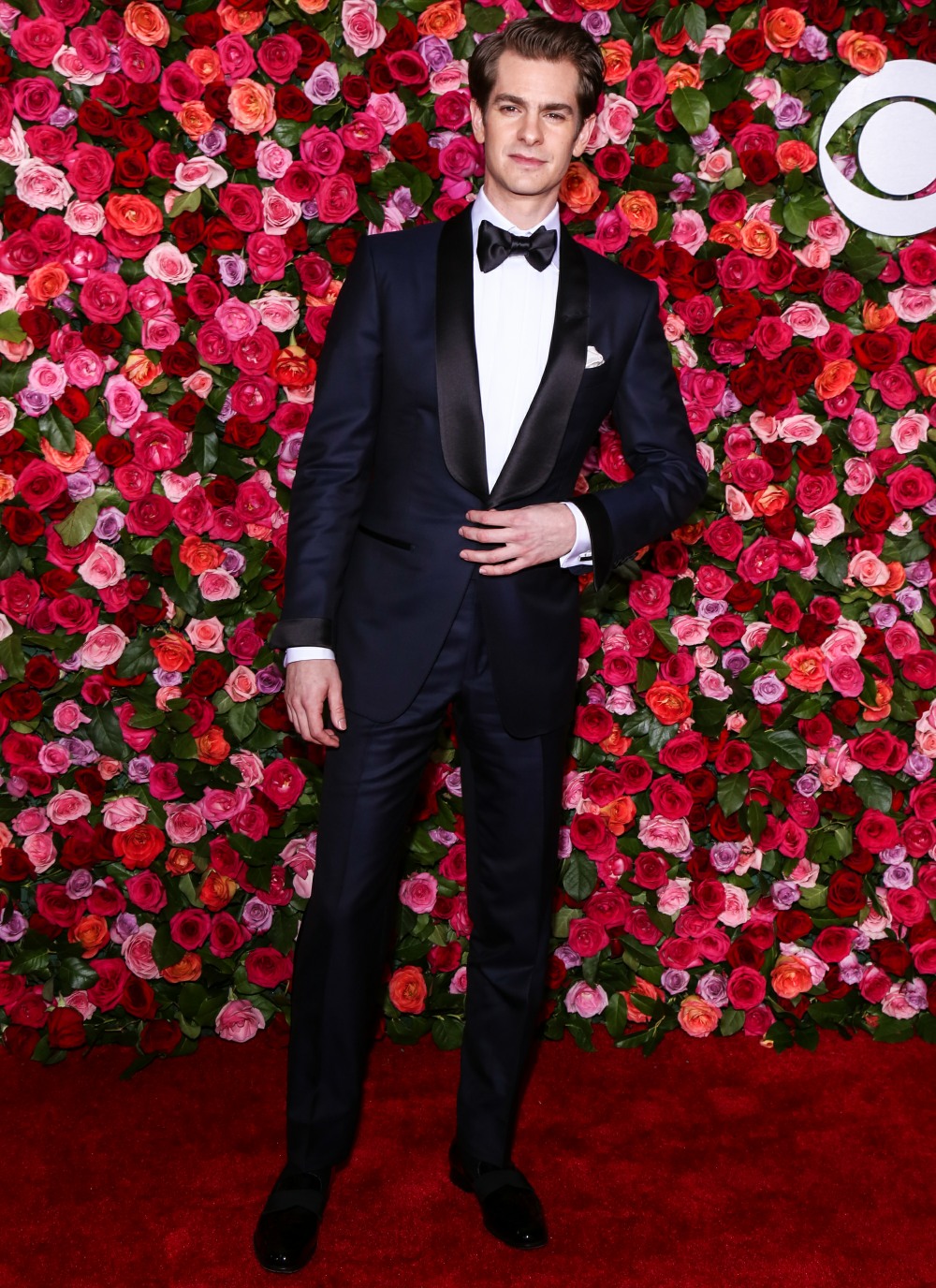 Tina Fey in a custom Thom Browne gown. She must have wanted those feathers?? And she wanted some kind of sleeve too. I feel ya, Tina.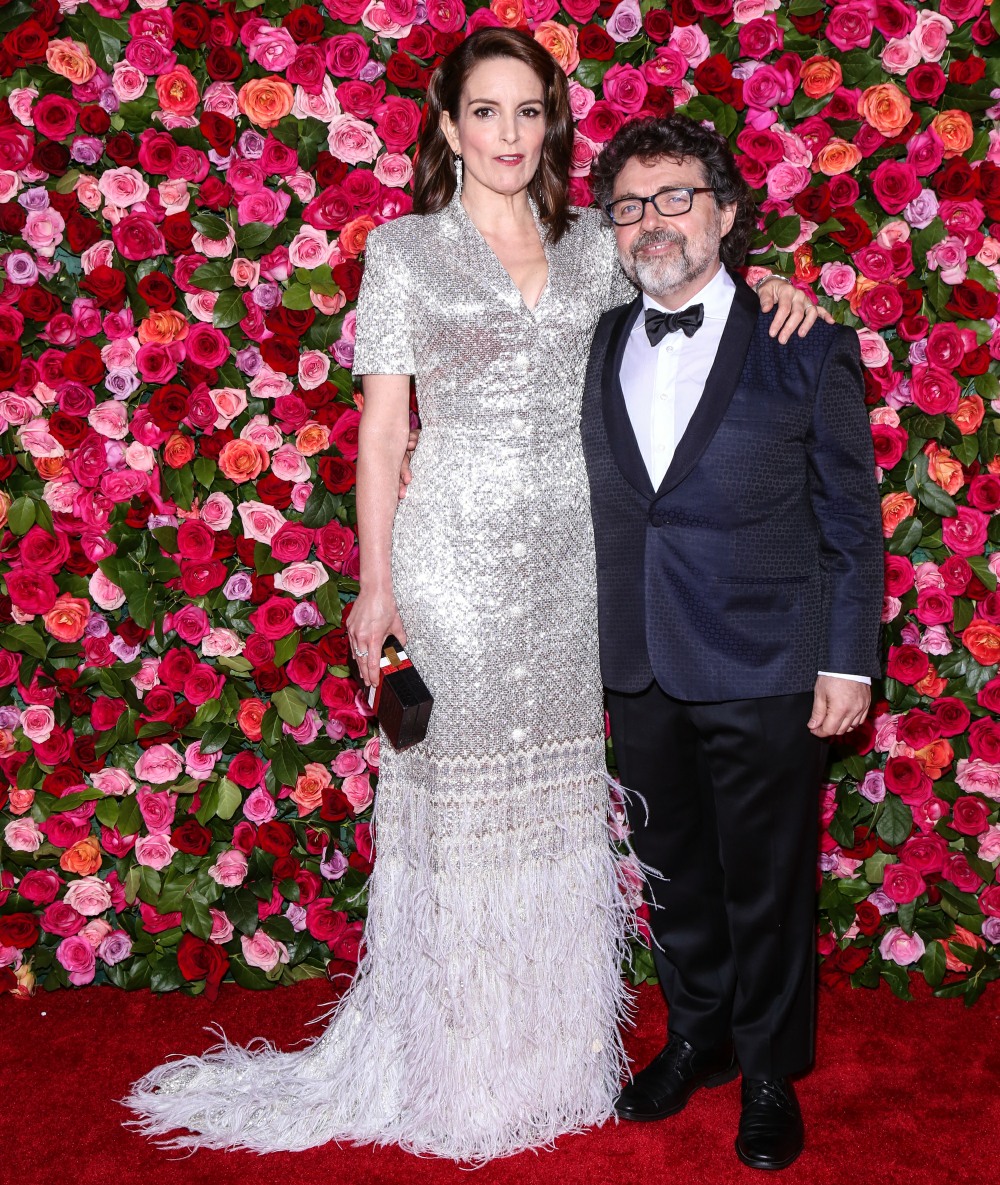 Carey Mulligan in Giambattista Valli. This has a vintage-y feel to me – I don't love it or hate it, honestly.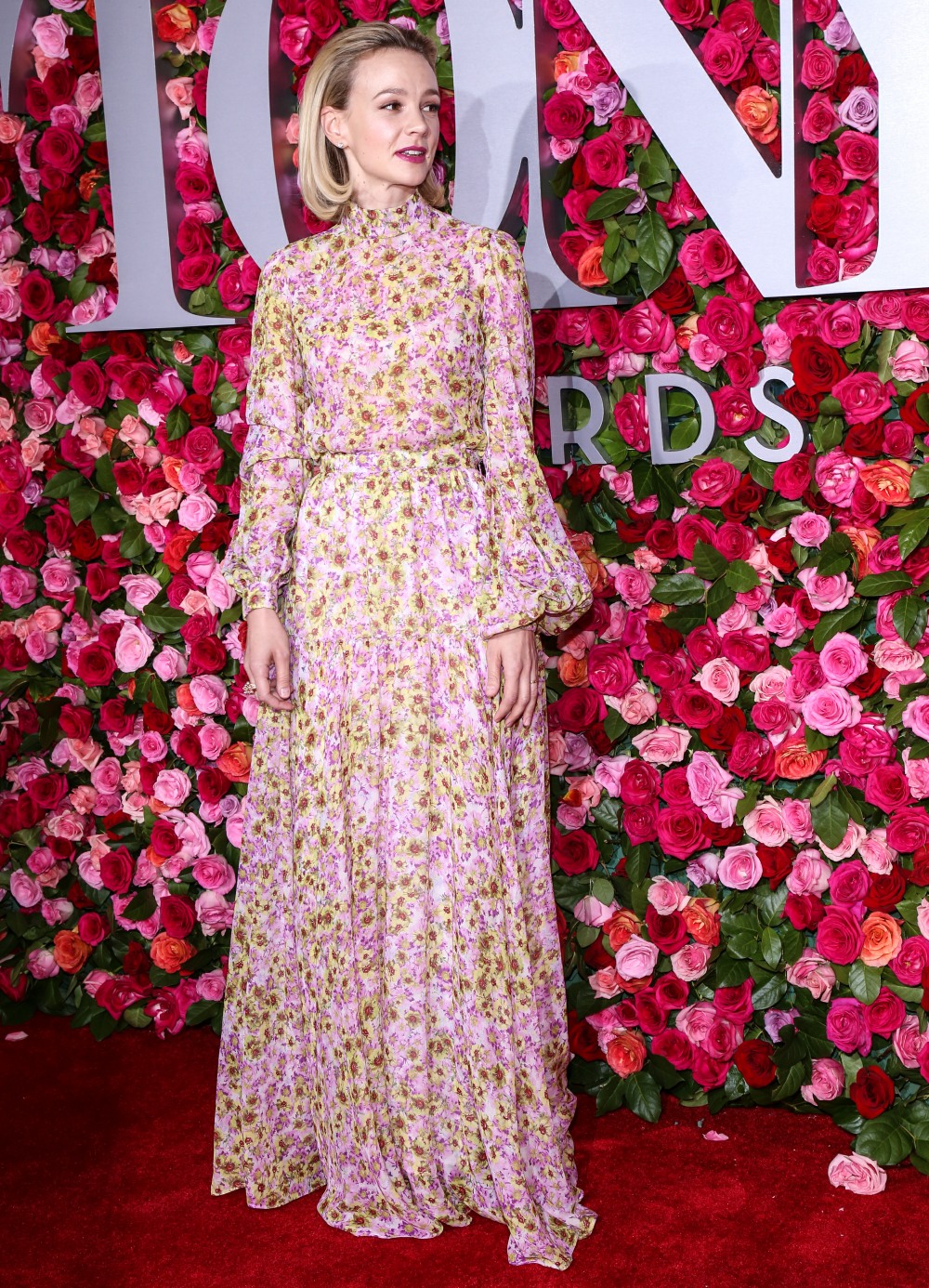 Cynthia Erivo in a vintage dress from New York Vintage. I appreciate the fact that it's vintage, but the sleeves are bad, right?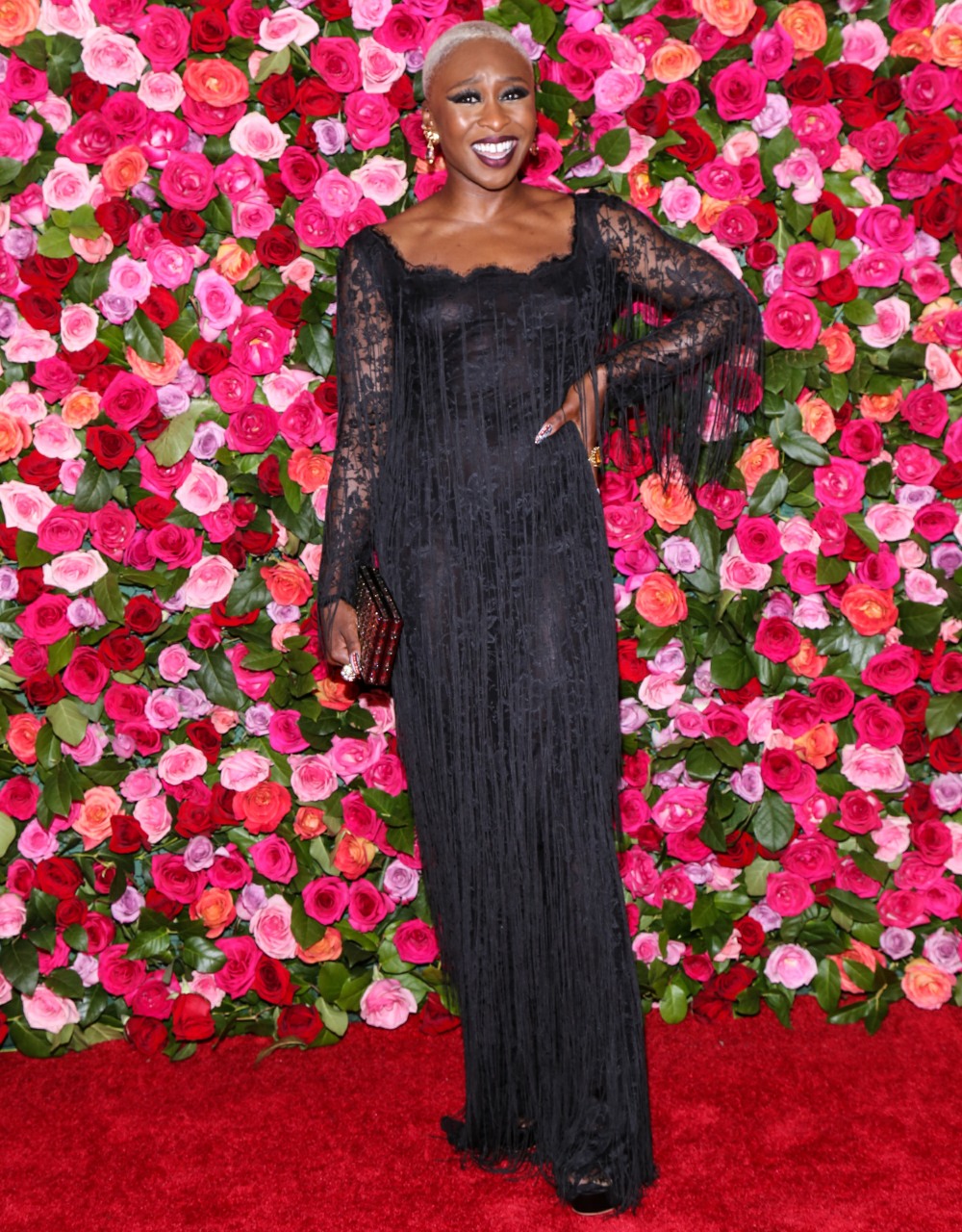 Tatiana Maslany in Zac Posen… I don't like this on her at all.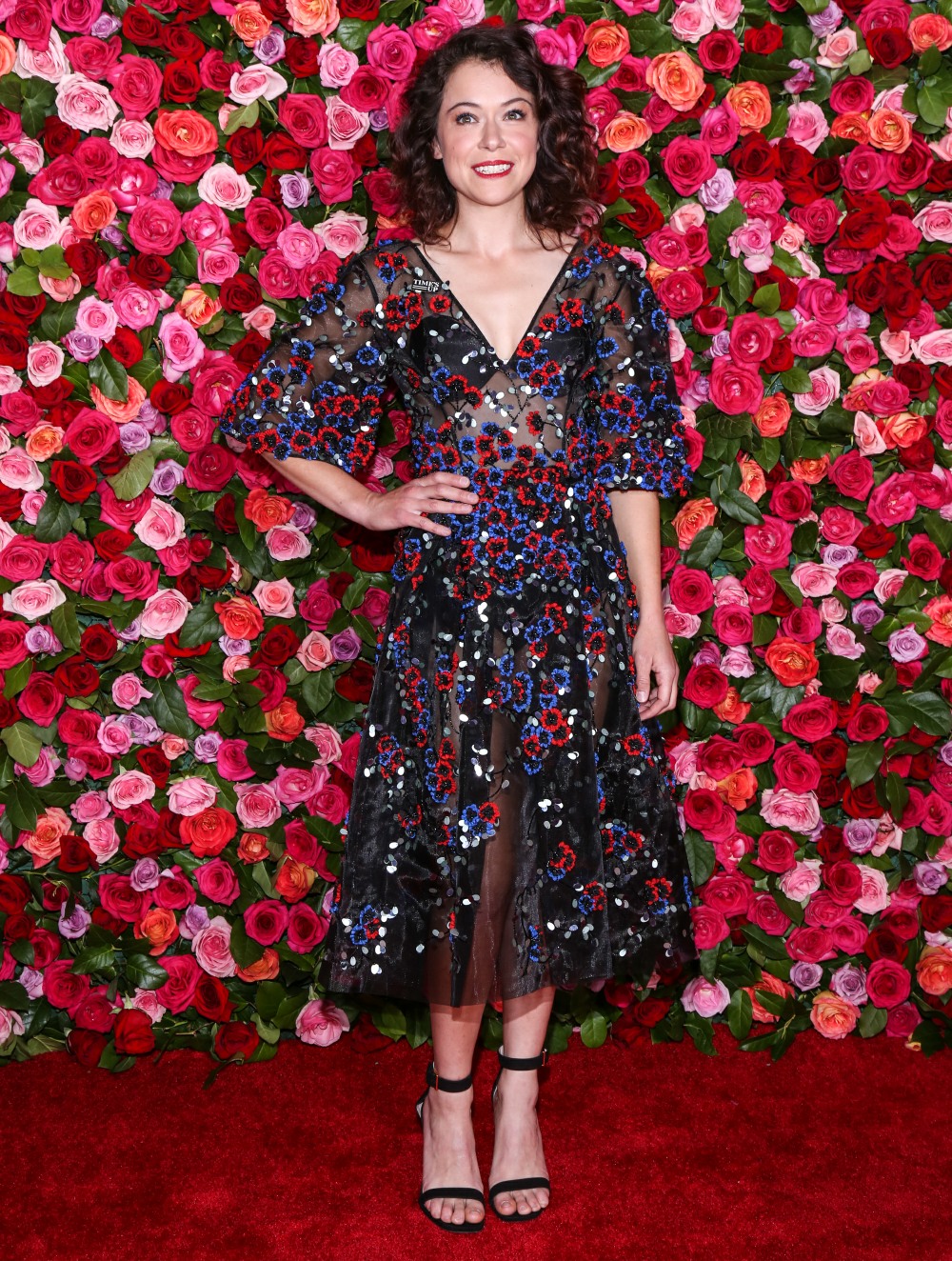 Photos courtesy of Getty, WENN.