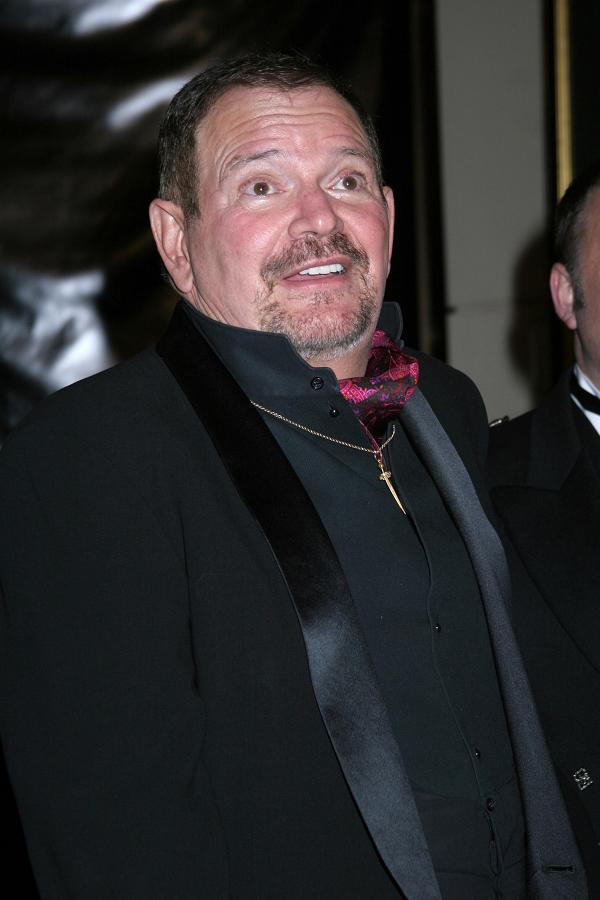 Dr. Klein in 2007. Image thanks to WENN.com .
The story of Michael Jackson's three kids is a complicated one. The oldest two, Prince Michael, 12, and Paris Michael Katherine, 11, were carried by Debbie Rowe, who everyone assumed was their biological mother until today, when it was revealed that she was a surrogate. It's always been known that Michael Jackson used a surrogate for Prince Michael II, 7. Though no one really questioned Debbie's presumed genetic connection to the children, it has long been speculated that Michael is not the biological father of either Prince or Paris. According to Us Weekly, the rumors are true, and the real biological father is Jackson's dermatologist, Dr. Arnold Klein.
Though Michael Jackson was wed to Prince and Paris' mother, Debbie Rowe, their biological father is Arnold Klein, Jackson's L.A.-based dermatologist and Rowe's former boss, multiple sources confirm to the new issue of Us Weekly.

"He is the dad," says a Jackson insider. "He and Debbie signed an agreement saying they would never reveal the truth."

Though neither Rowe nor Jackson ever confessed to their kids' true lineage, she did admit in 2002 that she carried his children as a personal favor (and would not confirm that the marriage was ever consummated).

"I said, 'Let me do this. You need to be a dad. You have been so good to me,'" Rowe — who met Jackson when she was a nurse's assistant in the 1980s — has said.

Klein would not give a comment to Us.

For more details on Michael Jackson's shocking home life with his three children, how the kids are coping with his surprise death and never-before-seen private family photos, pick up the newest issue of Us Weekly, on stands tomorrow.
[From Us Weekly]
Klein and Jackson sure had an odd relationship. Michael seemed to think he was visiting a reproductive clinic instead of a dermatologist. Debbie Rowe, you'll remember, was a nurse in Klein's office.
There have been so many strange rumors about Jackson over the years. So many unanswered questions. And a rumor being outlandish hasn't disqualified it from being true. It's odd to have so many things coming to light at once, and I can't help but wonder how many of these "secrets" were known to his children. I hope most of this information was out there in the open for them, because I'd imagine it would be too much to take on top of their father's death.


Thanks to Oxa for the tip.