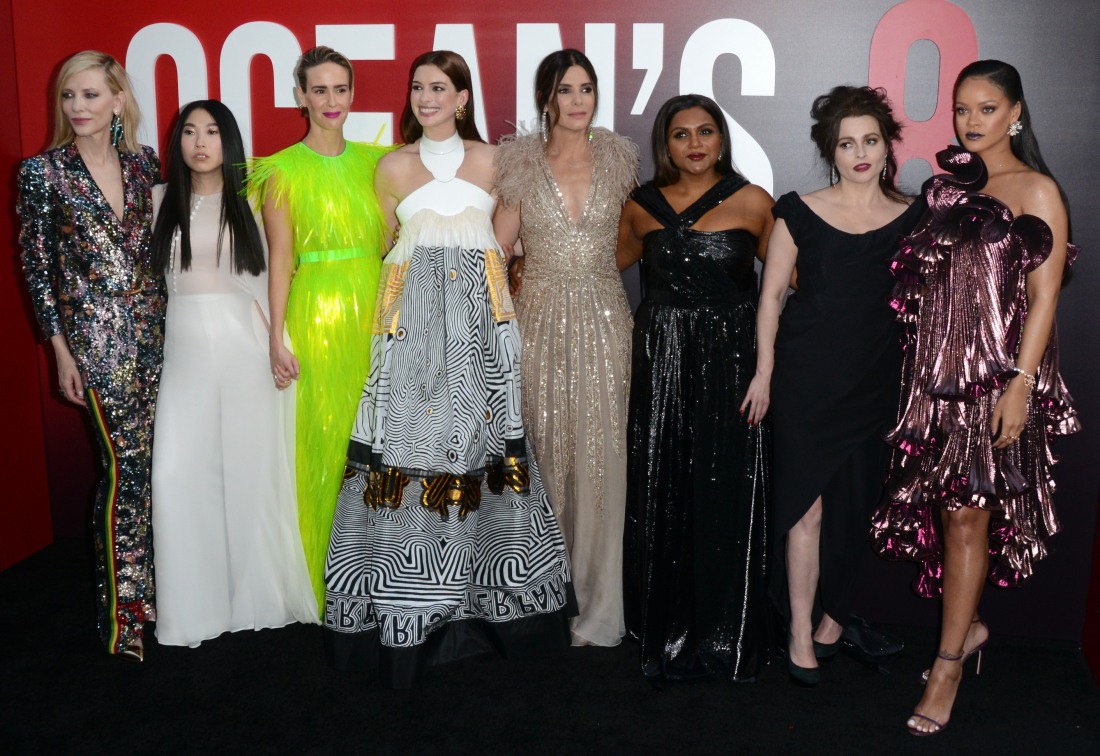 Thank God Ocean's 8 was financially successful. Ocean's Eight was #1 at the weekend box office, and it made about $47 million over three days in North America. The theater-goers were mostly women, because AGAIN women are not a niche audience. We want to support female-led films. We want to see Cate Blanchett rocking some coat p0rn. We want Met Gala drama. Considering that in an era of monstrous budgets, Ocean's 8 was only made for $70 million, they're going to get a good return on their investment. Meanwhile, some people were wondering why SPOILER… certain people didn't show up in Ocean's 8. It was widely reported last year that Matt Damon filmed a cameo for the lady-movie. But Matt Damon is not in the final theatrical cut. So what happened?
Originally, Ocean's characters Linus Caldwell (Matt Damon) and Saul Bloom (Carl Reiner) were also slated to make cameos. Reiner announced last summer that he filmed a scene with Bullock, while Damon said in several interviews that he was set to film a brief appearance earlier this year. Damon, however, had received backlash over comments he made about Harvey Weinstein and as the #MeToo movement picked up steam, a petition called for the actor's cameo to be nixed from the all-female reboot.

Director Gary Ross, who co-wrote the Warner Bros. film with screenwriter Olivia Milch, said the cameos were cut to fit the story when speaking to The Hollywood Reporter.

"[Picking the cameos] is an eclectic process of: how does it fit in the story and how is the narrative unfolding?" Ross told THR at the film's recent New York City premiere (video, below). "This more than any movie I've done had a really copious editorial process where you play with stuff, you find stuff. I've never shot anything after I've wrapped on any other movie before, but in a heist movie and an ensemble movie, you're still working on the play. And we did a bunch of that, and so that was satisfying as well."

Speaking specifically to Damon, Ross added, "There were a lot of people who were gracious to us that just for editorial and storytelling reasons didn't make it in and some who did. If you know, we ended up shooting probably another 10 days afterwards, so there's a lot of material and a lot of shaping. But it really just comes to storytelling."
Yes, I'm sure that cutting Matty D from the film was just about storytelling and not about Damon's absolutely sh-tty comments last November and December about Harvey Weinstein, Louis CK and the #MeToo movement. I haven't forgotten, and neither should you. There were many people hoping that Gary Ross would do the right thing and edit Damon's scenes out of the film. I'm glad it happened. And no, I don't buy that Ross edited him out JUST because of storytelling.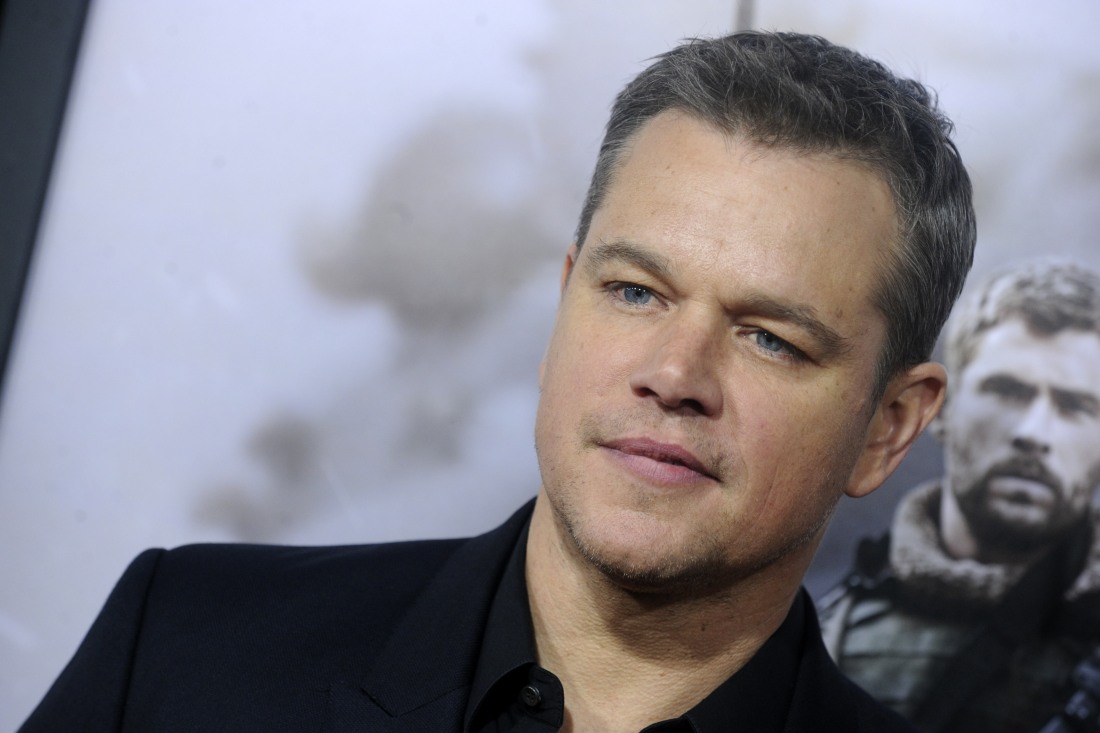 Photos courtesy of WENN.