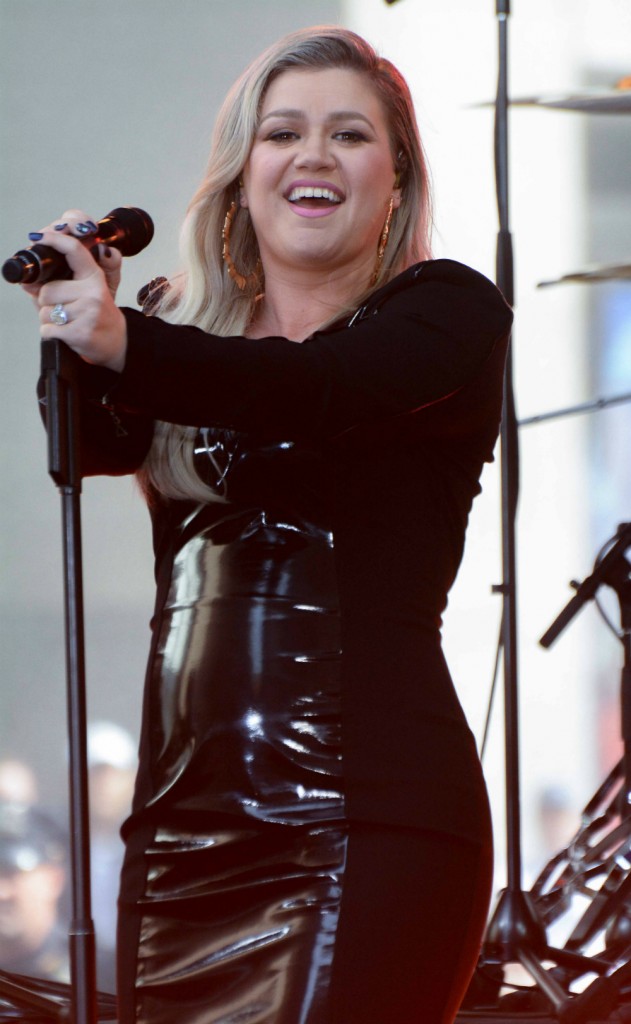 Kelly Clarkson has been getting a lot of attention for her figure lately. Although, to be honest, the press has always paid too much attention to Kelly's weight. But this time, it's because The Voice coach has recently lost 37 pounds. Kelly wants to set the record straight that her lower weight is a result of treating thyroid and autoimmune issues. Her new slimmed-down look is from clean eating, a change she made for her health and definitely not due to an arduous workout schedule.
Kelly Clarkson has finally addressed her recent weight loss.

On Thursday, Extra published an interview with the singer, 36, who revealed her weight fluctuation was due to a thyroid disorder.

"I literally read this book, and I did it for this autoimmune disease that I had and I had a thyroid issue, and now all my levels are back up. I'm not on medicine anymore because of this book" said Clarkson, referring to The Plant Paradox by Steven R. Gundry, a cardiac surgeon. "It's basically about how we cook our food, non-GMO, no pesticides, eating really organic."

Clarkson said exercise did not contribute to her recent slim-down.

"I'm not working out! I think people think I'm working out and I'm like, 'Don't think I'm going to come play some sport!'" she said, adding: "Literally, I haven't worked out at all!"

Clarkson flaunted her svelte figure on the latest season of The Voice. When previously asked about her weight loss, the Grammy winner coyly responded with quips.
"I have to shout out my whole glam squad," Clarkson joked of her sleek physique after The Voice finale last month. "I literally hired Harry Potter and SPANX; it's all like a sausage."
I am fortunate enough to not *knock wood* suffer from thyroid problems. I know some folks who do and it just seems to be a constant struggle. I'm not worried about how much Kelly weighs, but I am happy to hear she's found something that helps with her health issues. Kelly told Hoda Kotb on Today last week that this new diet has been so effective, she's off all her medication as well. That's huge.
Kelly's become a bit of a role model for body positivity because she admitted that being svelte is not necessarily her goal and that the extreme measures she took to get there in the past made her miserable. So, I get why she makes jokes about her weight loss now. I think Kelly wants to keep her message about being healthy both physically and mentally and if that means carrying a few extra pounds, then embrace it. Which I will but damn, if she's lost almost 40 pounds without setting foot in the gym, I might have to check this Plant book out of the library.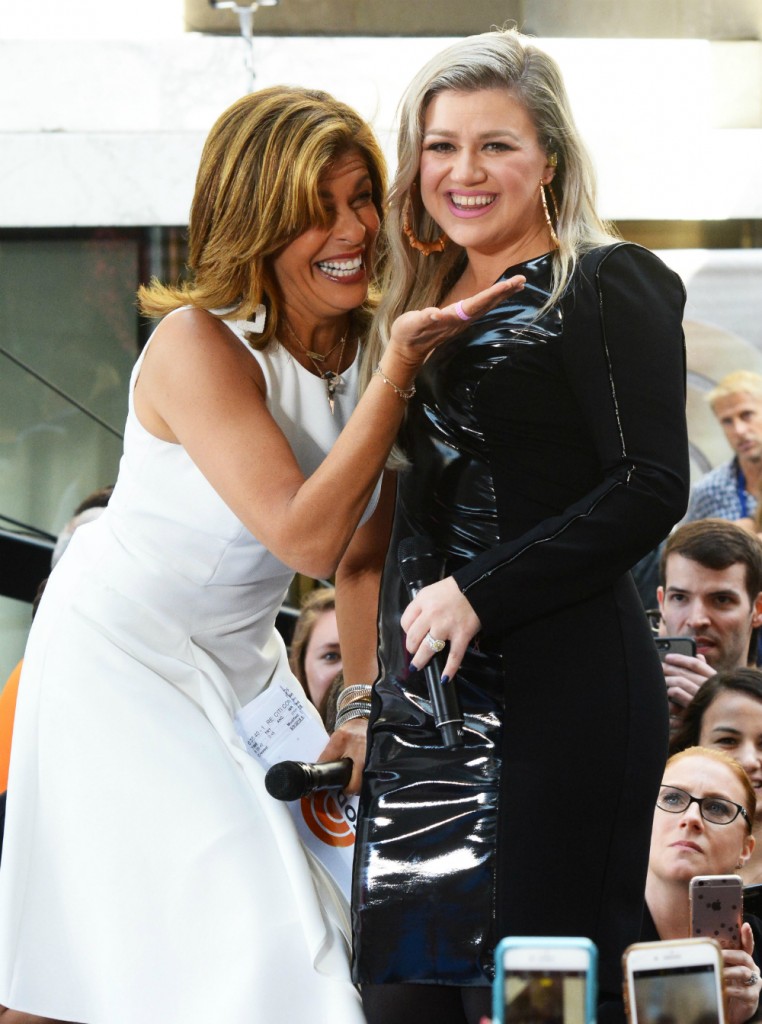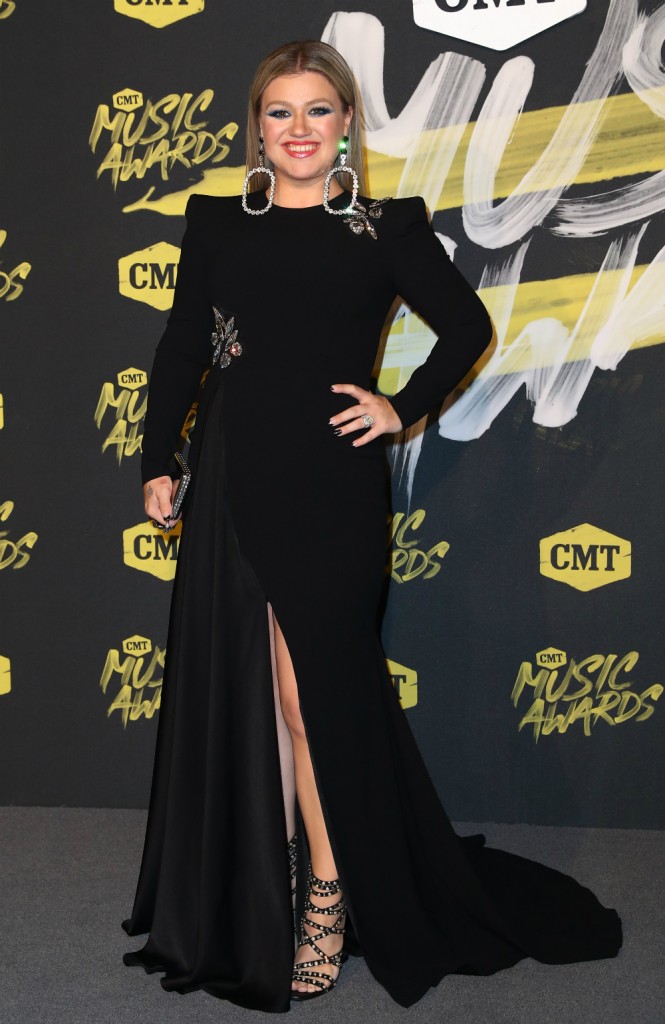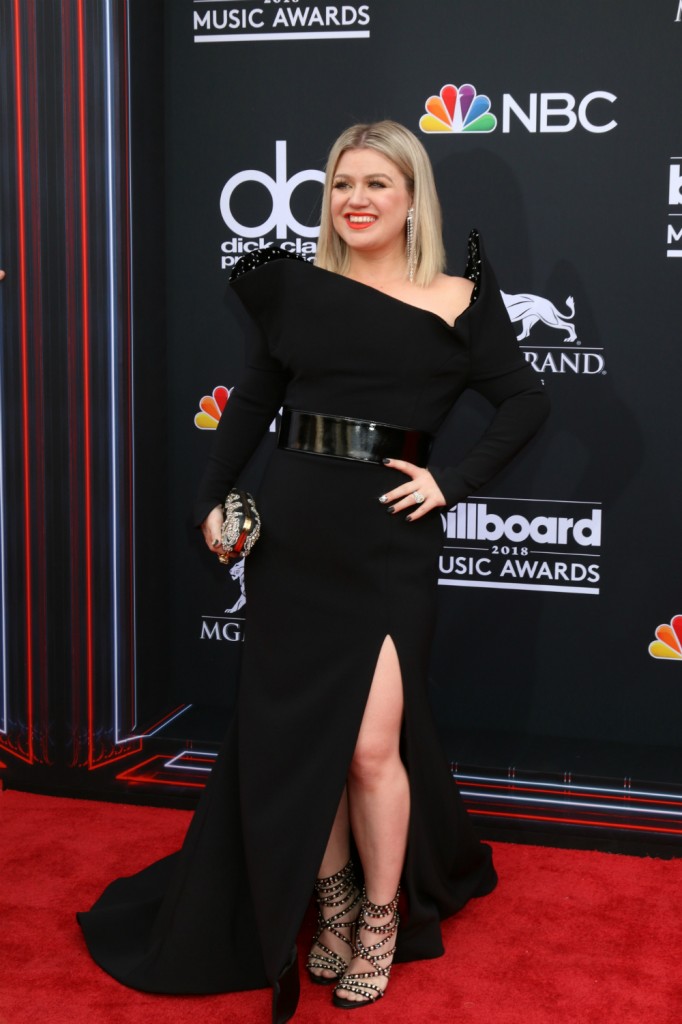 Photo credit: WENN Photos