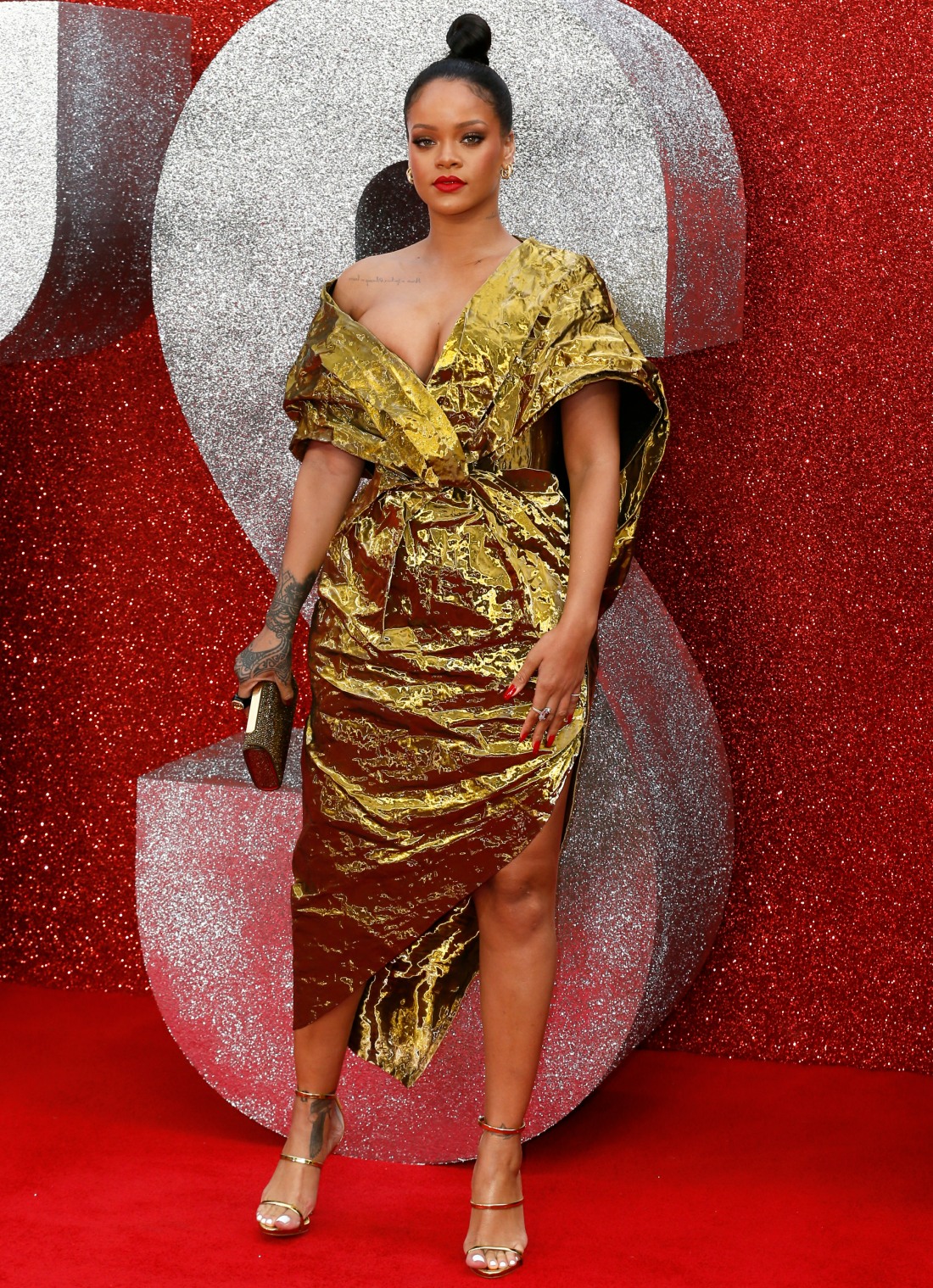 It's been said by many people that with Rihanna's face and body, she could pretty much wear a sack and she would still look amazing. Rihanna decided to test out that theory at last night's London premiere of Ocean's 8. Rihanna wore a dress from Poiret (or POIRET, if we're supposed to capitalize every letter?) which is actually made from metallic yarn, apparently. What it looks like is that someone made a fancy baked potato with gold foil and she wore the foil after she ate the baked potato. The dress doesn't fit, it's not flattering, and I bet she couldn't even sit down in it. But still… she does look good. I mean, she's Rihanna. She really can wear anything.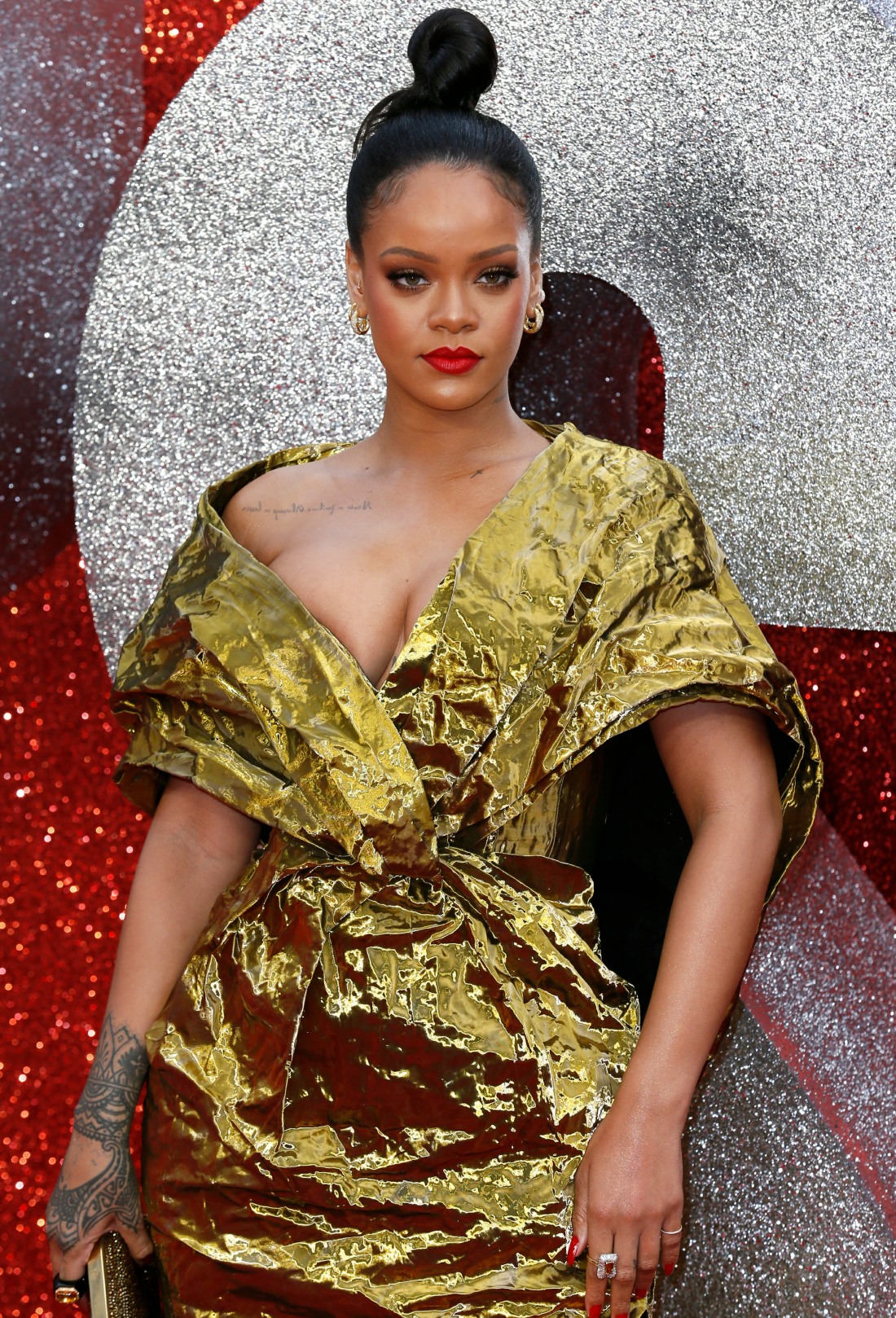 Sandra Bullock looks amazing in a striped, shiny Zuhair Murad. I had been thinking that Sandy was kind of phoning it in for the premieres and press tour, but she looks great here. Sandy also arrived with her boyfriend, Bryan Randall, but they didn't walk the carpet together.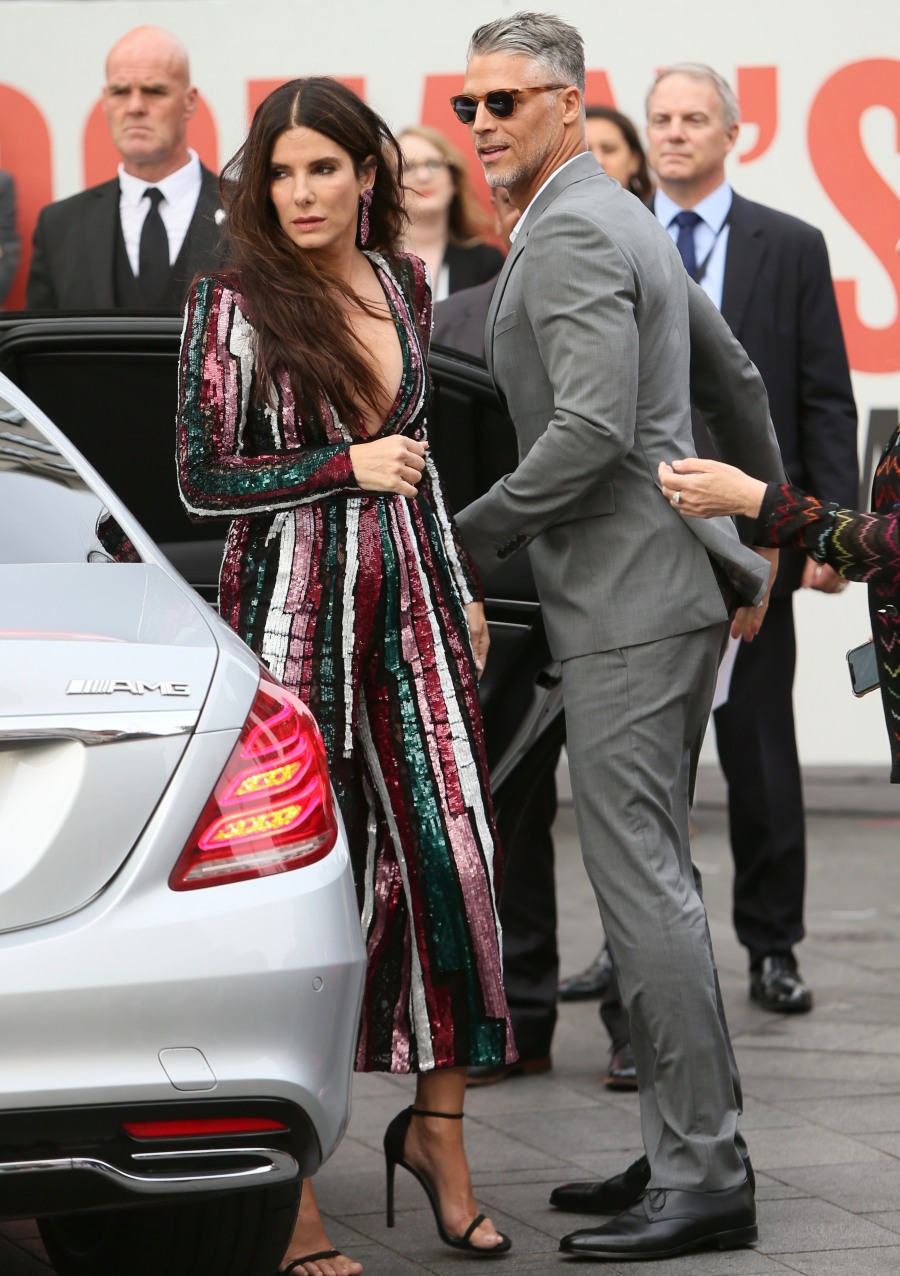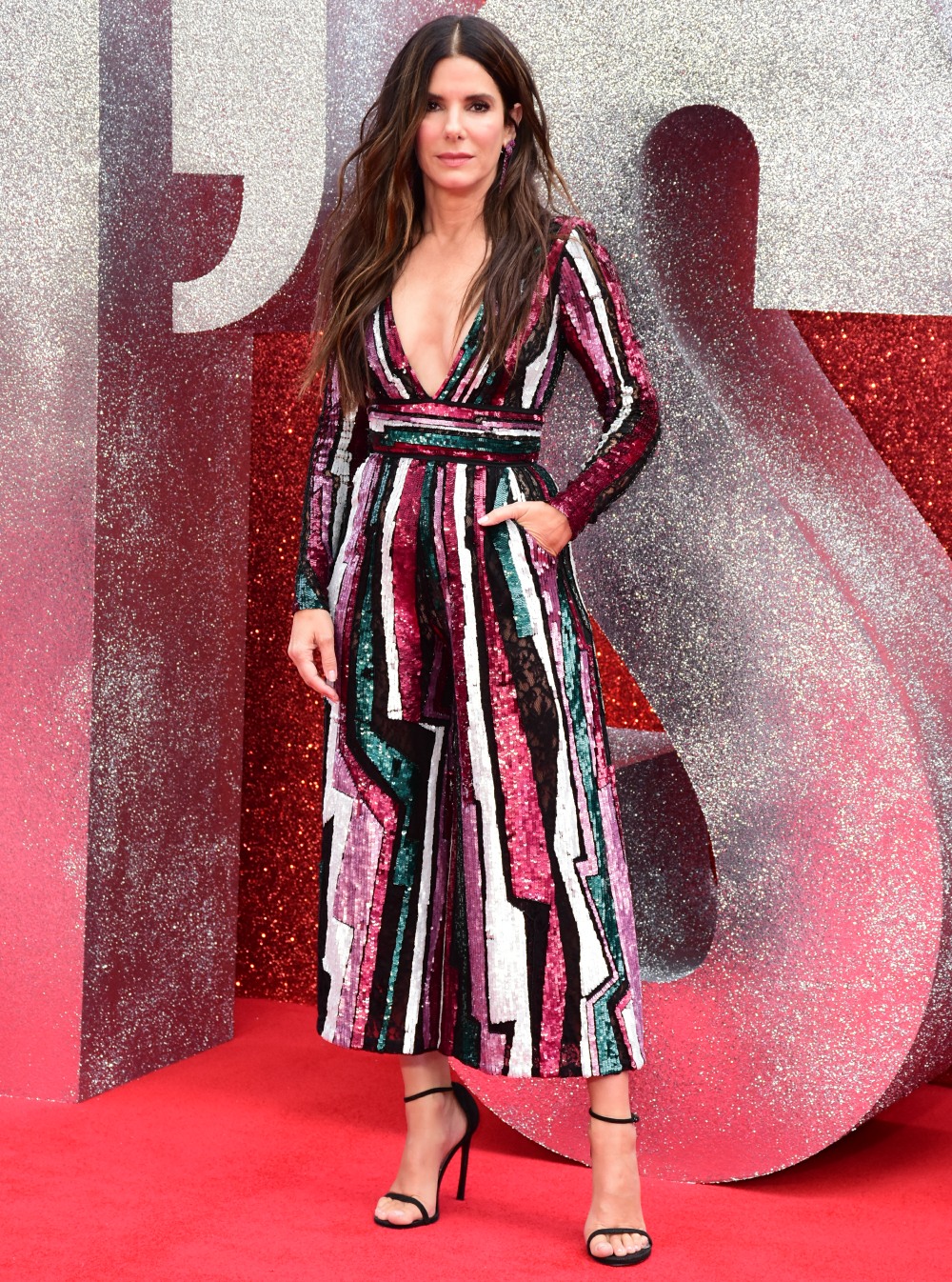 OH MY GOD, Sarah Paulson, what are you doing?? This is Valentino and it is simply a tablecloth from the 1950s. There's absolutely nothing redeeming about this at all. I'm actually embarrassed for her.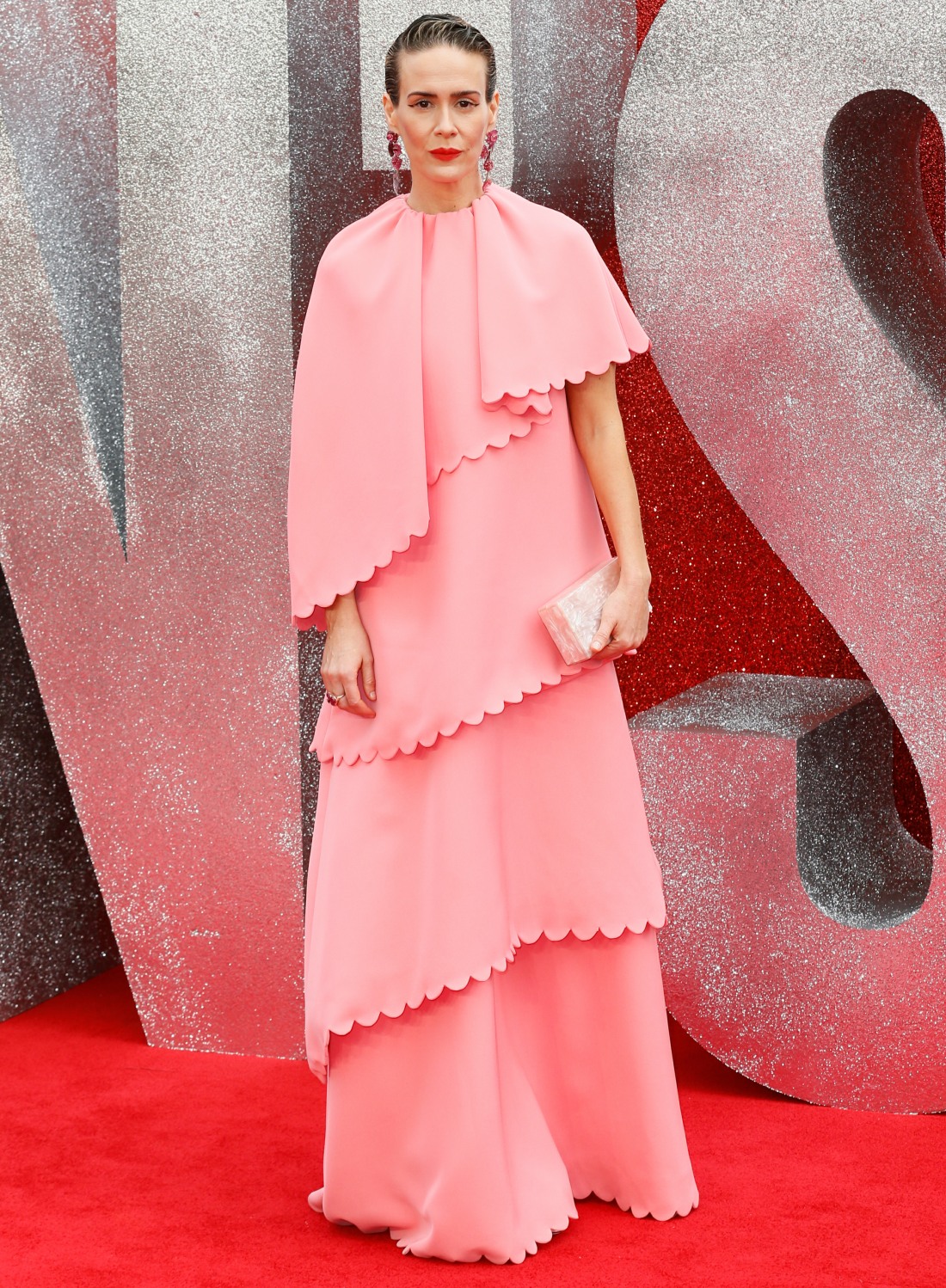 Cate Blanchett in Louis Vuitton. This is too wintery for a June premiere, even if it is in London. That being said, if she wore this to a November premiere, I would adore it. I will call her my Grey Swan.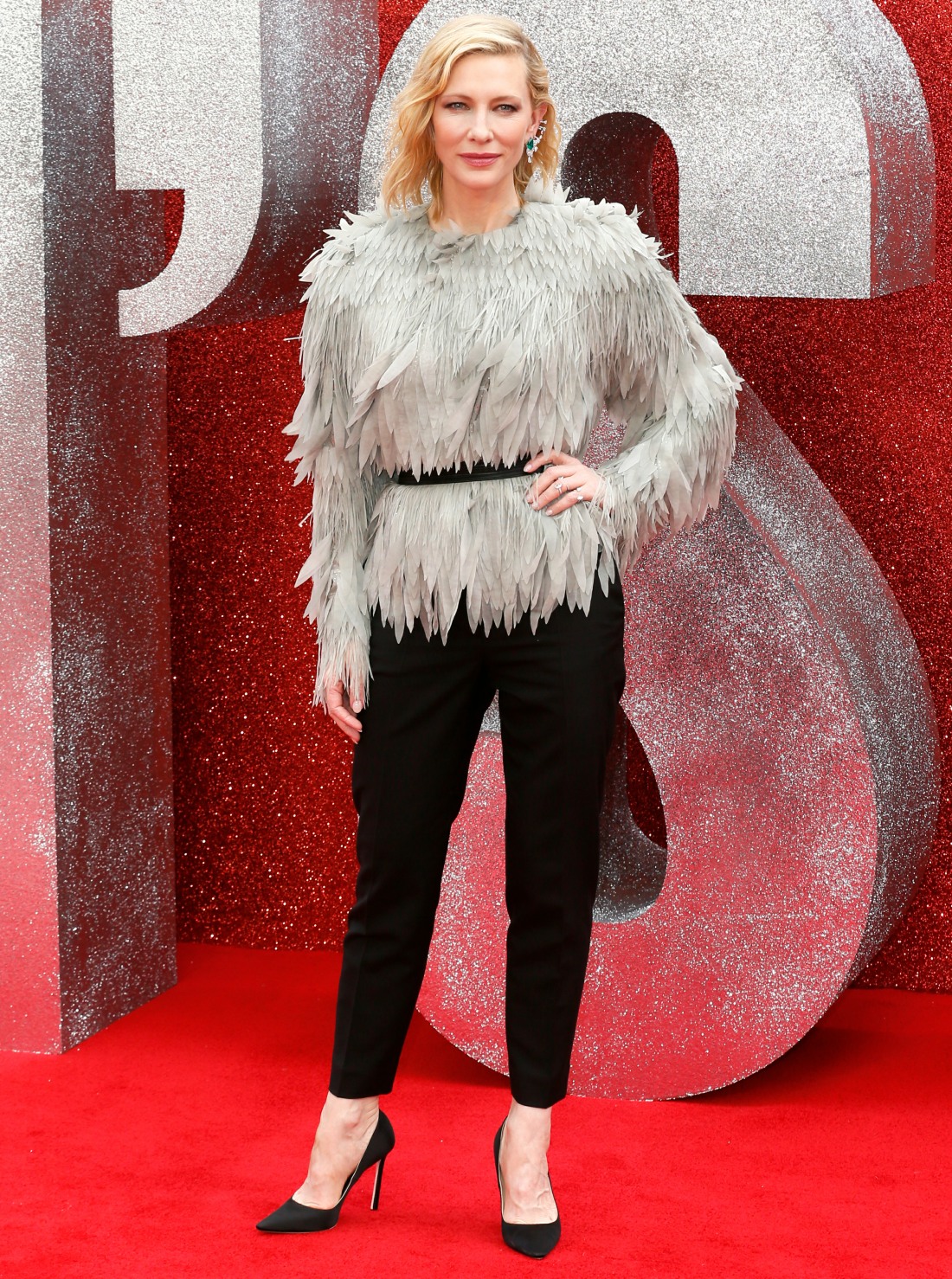 Mindy Kaling was my goth princess in Alberta Ferretti. Love it.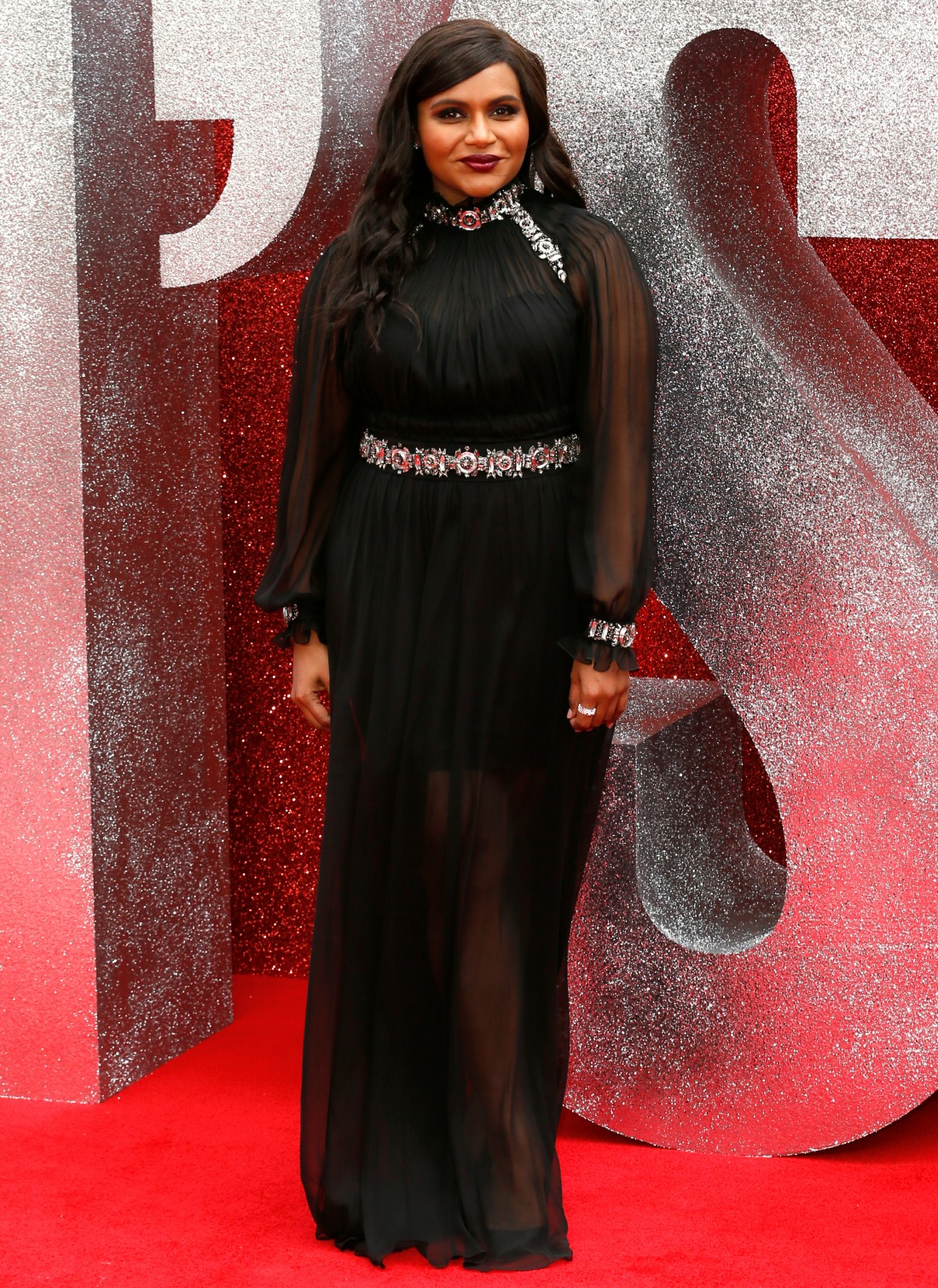 Helena Bonham Carter in Vivienne Westwood, of course. She looked like she was having a ball in most of these photos.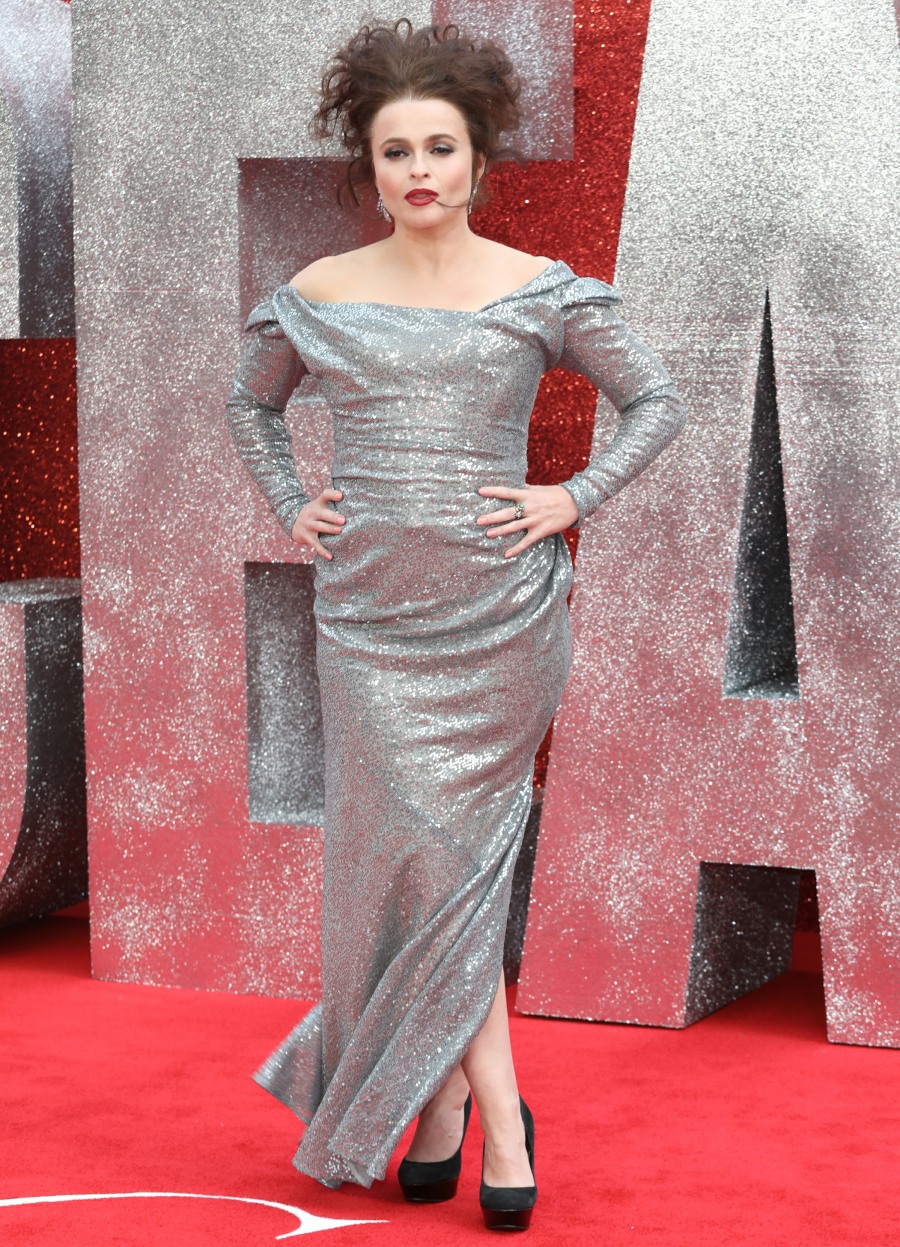 Photos courtesy of WENN.