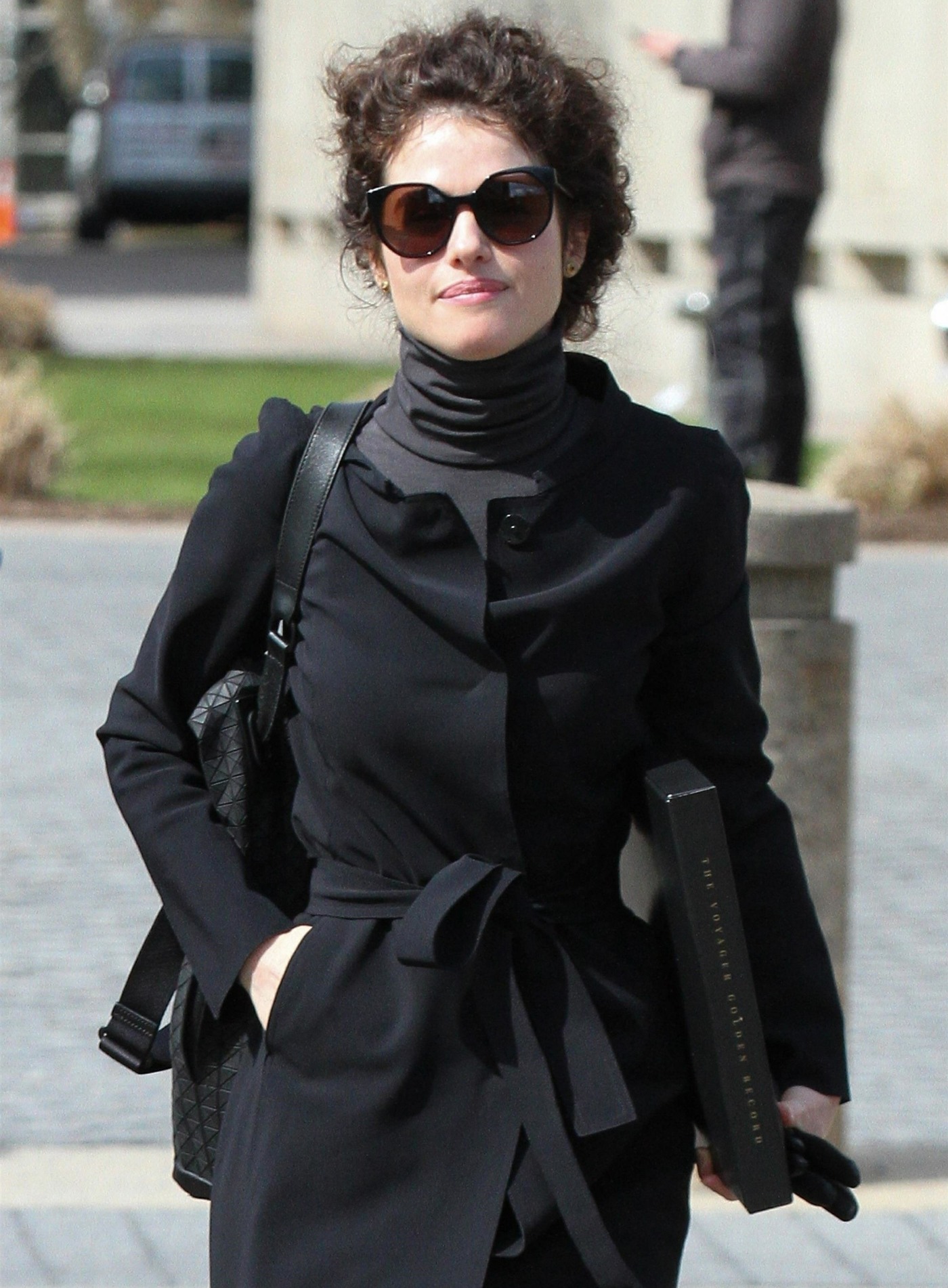 It's been about two months since Brad Pitt's team rolled out his "relationship" with Neri Oxman, the beautiful genius unicorn who was supposed to be his one true love. While sources took pains to say that whatever Neri and Brad were doing was in its early stages, it was clear that there was a concerted effort to push the stories of their new romance and "roll it out," much like George Clooney did in his early days of dating then-Amal Alamuddin. The only problem? I don't think Dr. Oxman is playing along anymore. She's apparently still with her billionaire boyfriend.
Brad who? Rock-star MIT professor Neri Oxman — who was reportedly being wooed by Brad Pitt — is still going strong with billionaire hedge funder Bill Ackman. Noted architect/designer Oxman made a trip to Paris last weekend to see her activist investor beau Ackman compete in the Finance Cup — the tennis tournament in which former pro and top college players working full-time in finance face off.

We hear alluring Oxman sat courtside cheering on her boyfriend, and that the pair seemed very much in love. The two were openly affectionate and later attended a party for the tournament as a couple. Joked one source, "Bill won his match, and has won the girl. Brad Pitt will need to up his tennis game — and his educational degrees — if he wants such a super impressive, and highly intellectual woman."

Ackman played in a doubles match with US teammate Jonathan Canter, once ranked No. 36 in the world. (Ackman and Canter beat a strong team of former Italian juniors doubles champ Alfredo Caturano and former pro Rupert de Laszlo.)

…Either way, Oxman was by his side at a party later at L'Arc, where she cheerfully posed for pics with Ackman, Gardell, Appel and further guests Walter Dolhare of Wells Fargo Securities, Deutsche Bank's Jan Olssen, HSBC Nordic Private Banking head Tobias Hildebrand and Agnes Bradbury of the Bradbury Group at Keller Williams.
I honestly didn't know that "finance guys making their own tennis tournament for themselves" was a thing, but that's sort of cool. Now I want to know if Neri Oxman and Bill Ackman plan on going to the US Open. She'll probably have classes to teach, right? Maybe they'll travel to Wimbledon for a little vacation.
As for Brad… well, he was still hyping his thing with Neri in a People Magazine article yesterday. In an article all about how Brad feels great these days and how he blames Angelina for the fact that his kids don't want to see him, People noted this: "The Okja executive producer was last seen in April with MIT professor Neri Oxman. 'He has spent more time with Neri, but isn't in a relationship with her,' the source explains. 'He seems very fascinated by her.'" Oh well.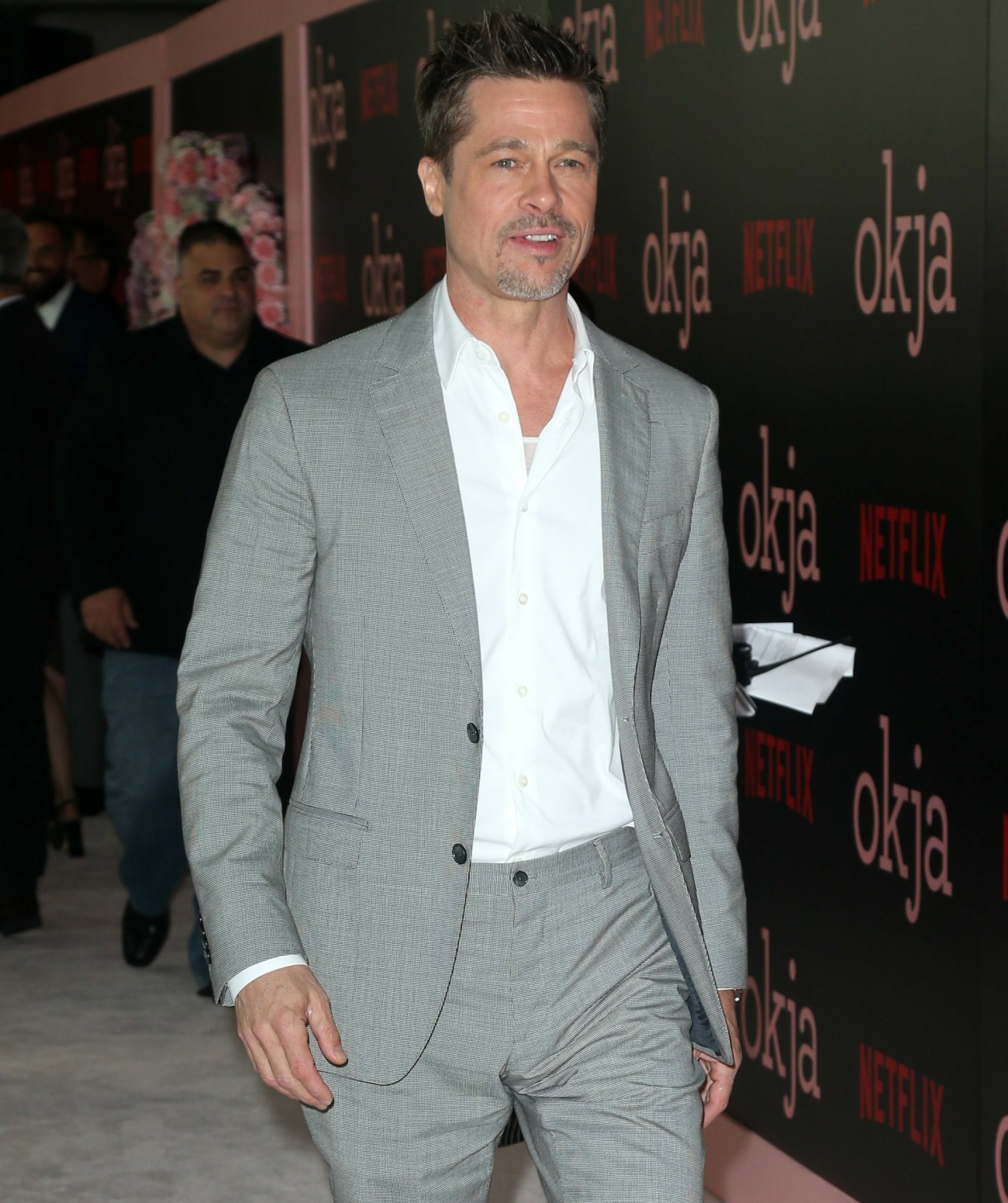 Photos courtesy of Backgrid.