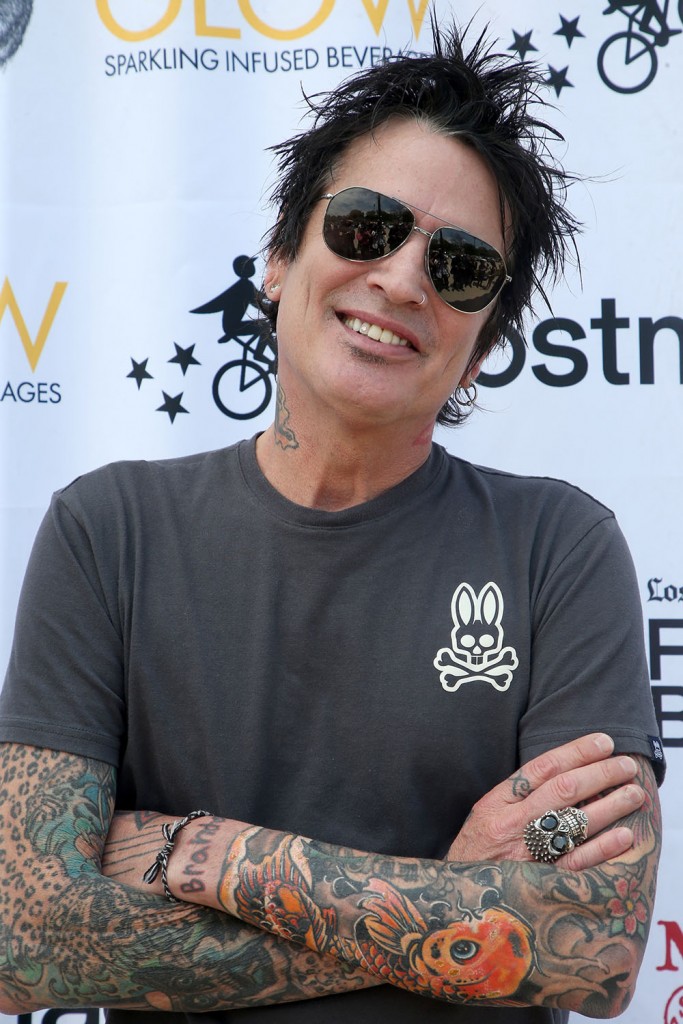 While many of us shared sweet photos and sentiments of our fathers on social media, Mötley Crüe drummer Tommy Lee spent the day in a very public war of words with his son Brandon.
The online beef kicked off when the 55-year-old rocker shared a lengthy Instagram post featuring a photo with his father and one with one of his sons (he had two with Pamela Anderson, Dylan, 20 and Brandon, who is 22). Along with the photos, Tommy confessed that "Being a father ain't easy!" and claimed "Sometimes I feel like I failed as a father, because my kids don't know the value of things." He went on to say of his kids that, "I love them dearly, don't get me wrong, but man, sometimes it's really tough to watch your kids grow up without those morals." Ouch.
Apparently, those words were like shots fired as far as Brandon was concerned, who took a screencap of his father's post and shared it on his Instagram page, clapping back at Tommy by stating, "You gotta show up to be a Dad big guy. If you think we're so bad (which I can assure you we are not) then you should have showed up to a few more BDays and baseball games. Someone like you couldn't raise a man like me." He ended his rant by telling his father, "Just move on dude… WE ALL HAVE. ✌🏼or I'll put you right back to f**kin sleep 😴"
After that post, Brandon posted (and later took down) a video of his father passed out on the ground. The video came from an incident in March where Brandon knocked his dad out cold. The punch was self-defense, according to Brandon. The two got into an altercation on March 5, stemming from Tommy criticizing his ex, Pamela, for comments she made about their relationship on Piers Morgan's show. In a statement following the incident, Tommy said,
"(He) came in the room angry about my response to Pamela's relentless press about our old relationship, with his dukes up, telling me to get up and fight him," Lee explained in a statement. "When I stood up he pushed me into a wall. I didn't want to hit my son. I never have and I never will. If I wanted to clock him I would have knocked him on his ass. He had no problem knocking me out. I asked him to leave and he spun around and sucker punched me. Knocked me unconscious."
TMZ reported at the time that a source "connected to Brandon" told them that Tommy was drunk at the time and that Brandon acted in self-defense. The case was dismissed by the Los Angeles County District Attorney's office in April. The day after the fight, Tommy posted a photo of his busted lip on Instagram, captioning the shot, "My heart is broken. You can give your kids everything they could ever want in their entire lives and they can still turn against you. Good job Brandon! Great son!" (Tommy has since deleted the post.)
It seems that this social media storm has blown over, for the moment, as Brandon took down the video and addressed his father in a obscenity-laden post on Monday, asking him to "please stop posting all of this on social media, it's making us all act like kids." Posting on social media to request an end to posting on social media? Okay, I guess if that works for you. I'm pretty sure Tommy wasn't always deserving of a "World's Greatest Dad" coffee mug and I'm sure some celebrity kids get spoiled, but this discussion should have stayed private from the get-go, right?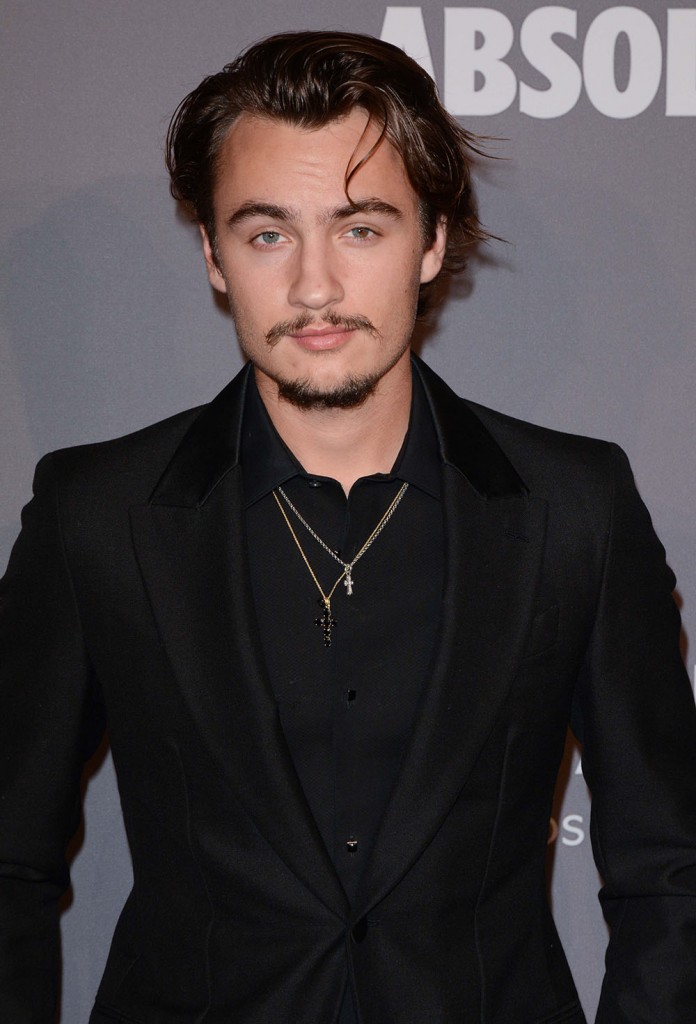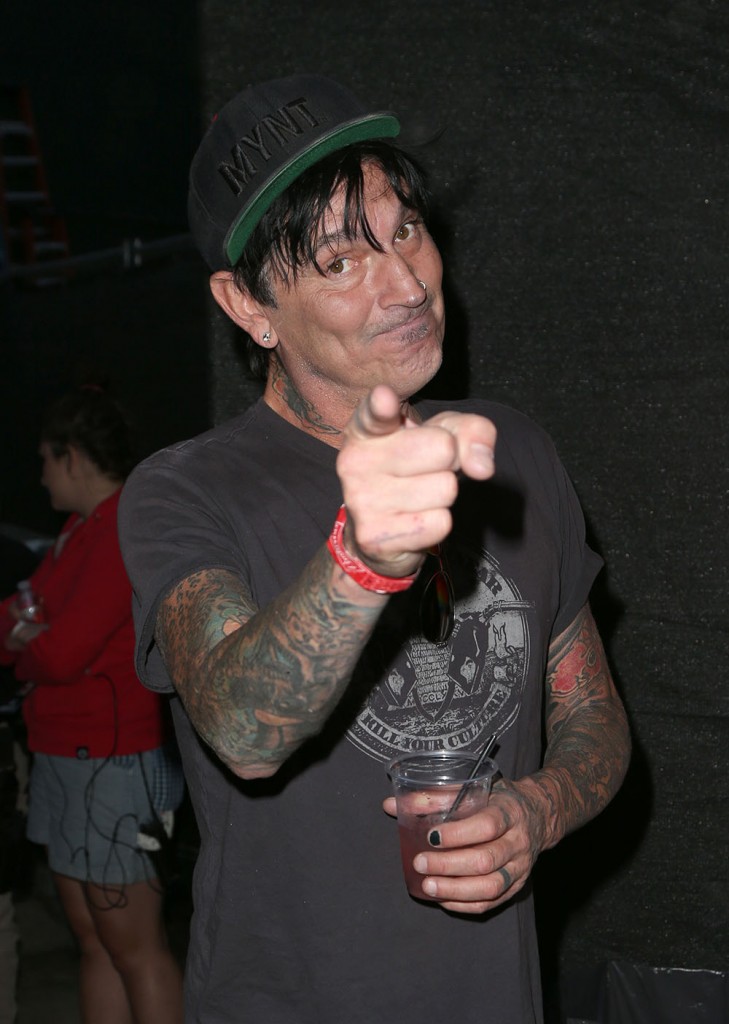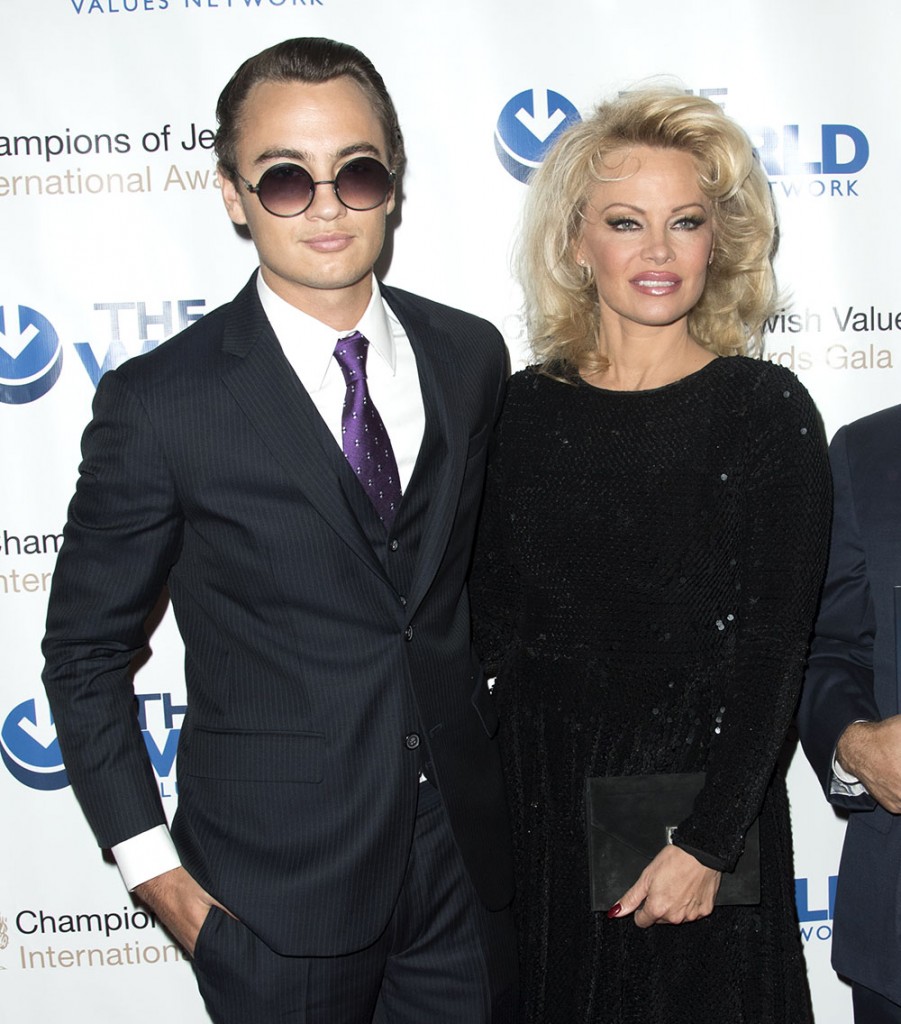 Photos: Instagram, WENN.com, Getty Images