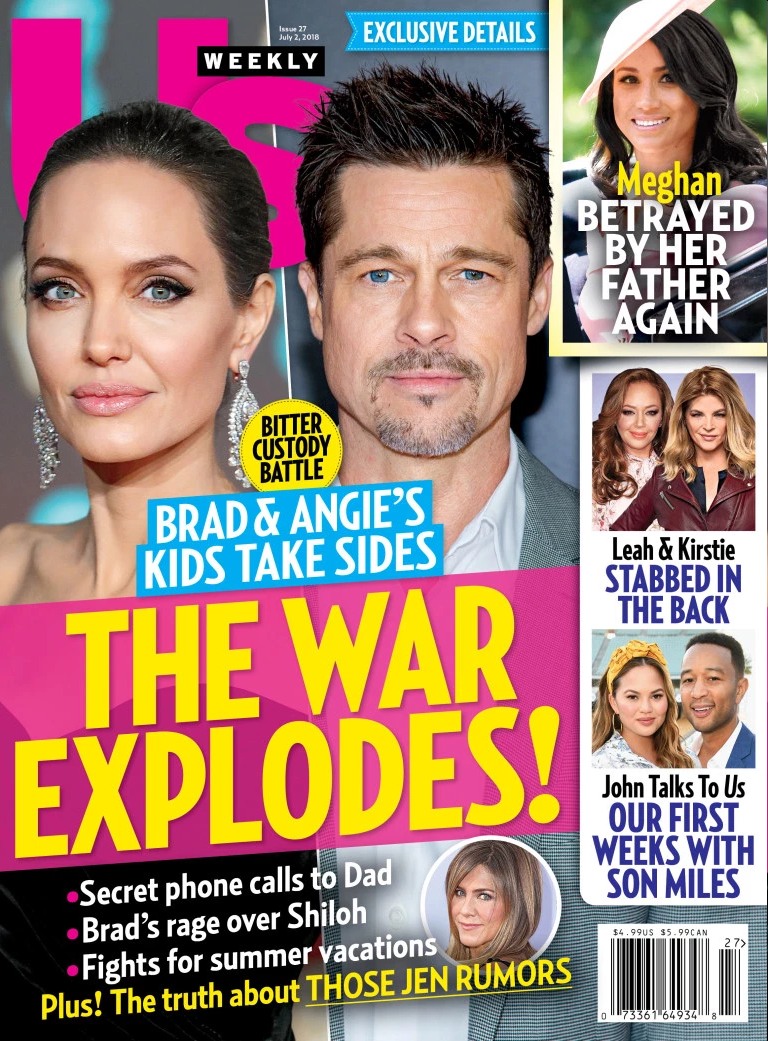 I'm sure this will be a very uncontroversial post with only a few comments! Ha, of course not. I still can't believe how many people are twisting themselves into pretzels to defend Brad Pitt. It's possible that everything that went down on that plane in 2016 was about Brad being an alcoholic, and now that he's sober, he has the right to try to make amends. But it's never felt like he's really trying to make amends as much as he's trying to save his image and "punish" Angelina for daring to leave him. The way the family-court judge's order was presented to the weeklies was not great, across the board, and it seemed as if the headlines were written by Brad's publicist. Yes, Brad is allowed to see the kids now, but only one or two at a time. And all of his visits, for the past two years, have been supervised by therapists. Some sh-t went down on that plane and it altered all of the kids' relationships with their father. But sure, Angelina is the bad guy:
The custody battle between Brad Pitt and Angelina Jolie is far from over. The actor is "very angry" with his estranged wife for being "controlling of him through their children," a source reveals in the new issue of Us Weekly, and not he will "do anything to see his kids and have them in his life."

According to court documents obtained by Us on June 12, a judge feels the actor should be allowed to spend time with his kids. The docs state "it is critical each of [the Jolie-Pitt children] have a healthy and strong relationship with their father and mother," and that not having a relationship with their father is "harmful" to Maddox, 16, Pax, 14, Zahara, 13, Shiloh, 12, and twins Knox and Vivienne, 9.

The papers also contain a shocking sentiment: If Jolie doesn't allow the children to build relationships with Pitt, she could lose full custody of them. "Brad has taken the high road through all of this; he could have gone to court much sooner to ask the judge to intervene," an insider notes. "He was done being Mr. Nice Guy and rolled the dice."

"The judge could have sided with Angie, but that didn't happen," the insider continues. "The judge made a thoughtful and informed decision that the children were in no danger while with Brad."
"Brad has taken the high road through all of this; he could have gone to court much sooner to ask the judge to intervene…" Or: Angelina has taken the high road through all of this, refusing to speak publicly about what Brad did to the children and in front of the children on the plane in 2016. That's what he was afraid of back in 2016, and that's why he didn't put up a fight initially when Angelina took the kids and left him: it was because he was scared that Angelina would tell the world about what he had done. I mean, if you want to believe that Brad is a justifiably aggrieved father who only cares about the welfare of his kids, then God bless and you go ahead and believe that. But I just see this whole thing as a guy trying to save his image, even if it means using the press to punish his estranged wife.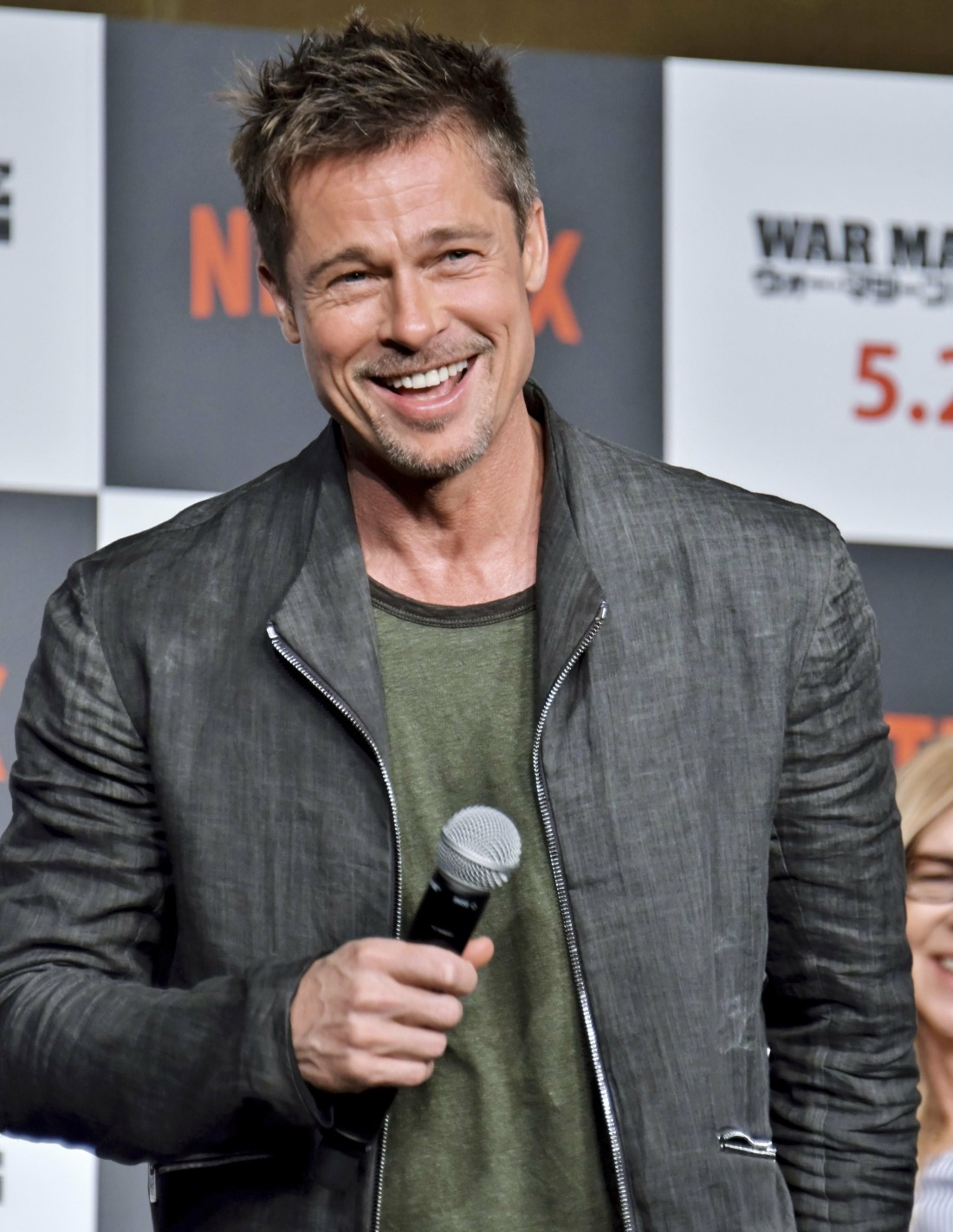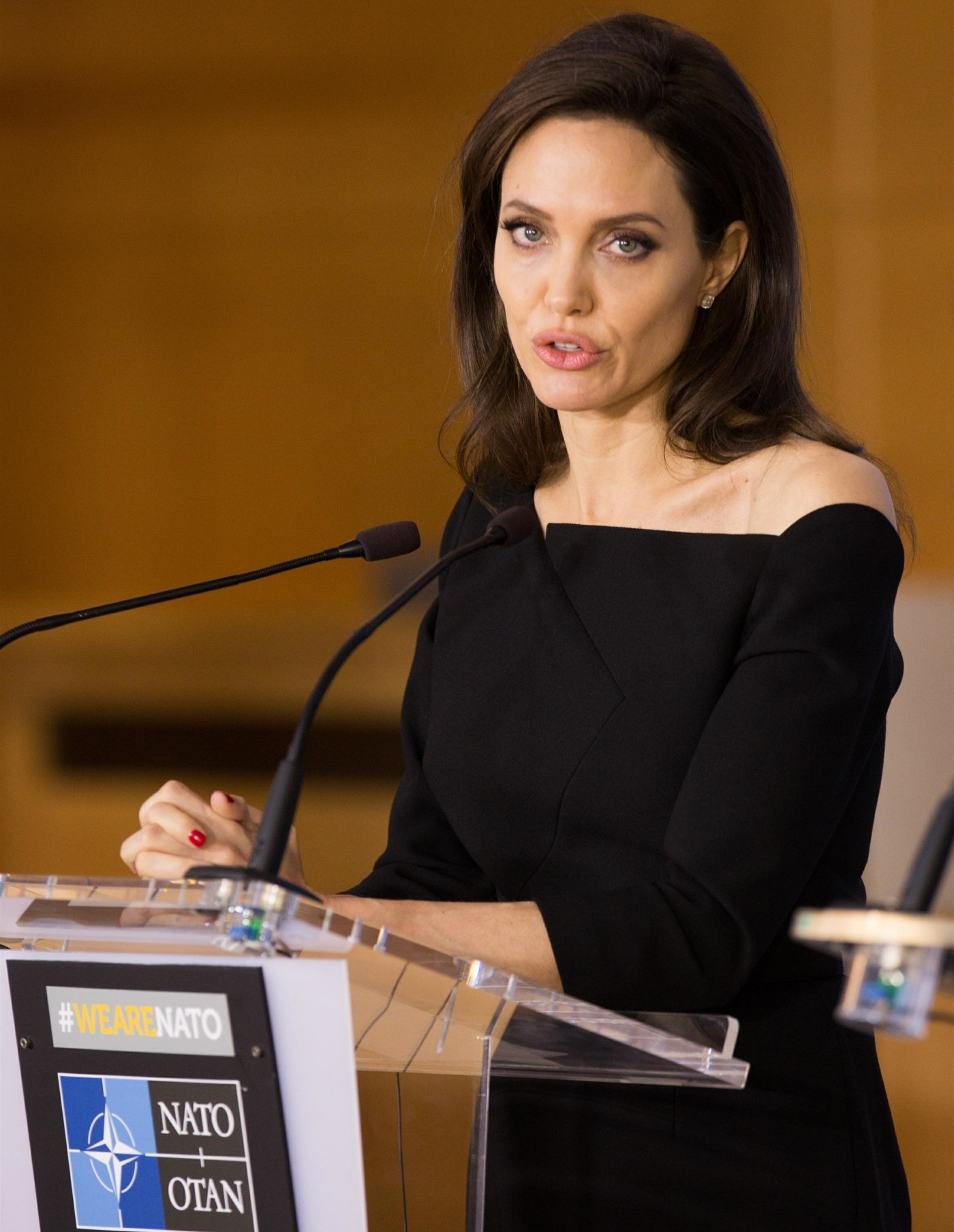 Photos courtesy of PCN, WENN, Backgrid, cover courtesy of Us Weekly.