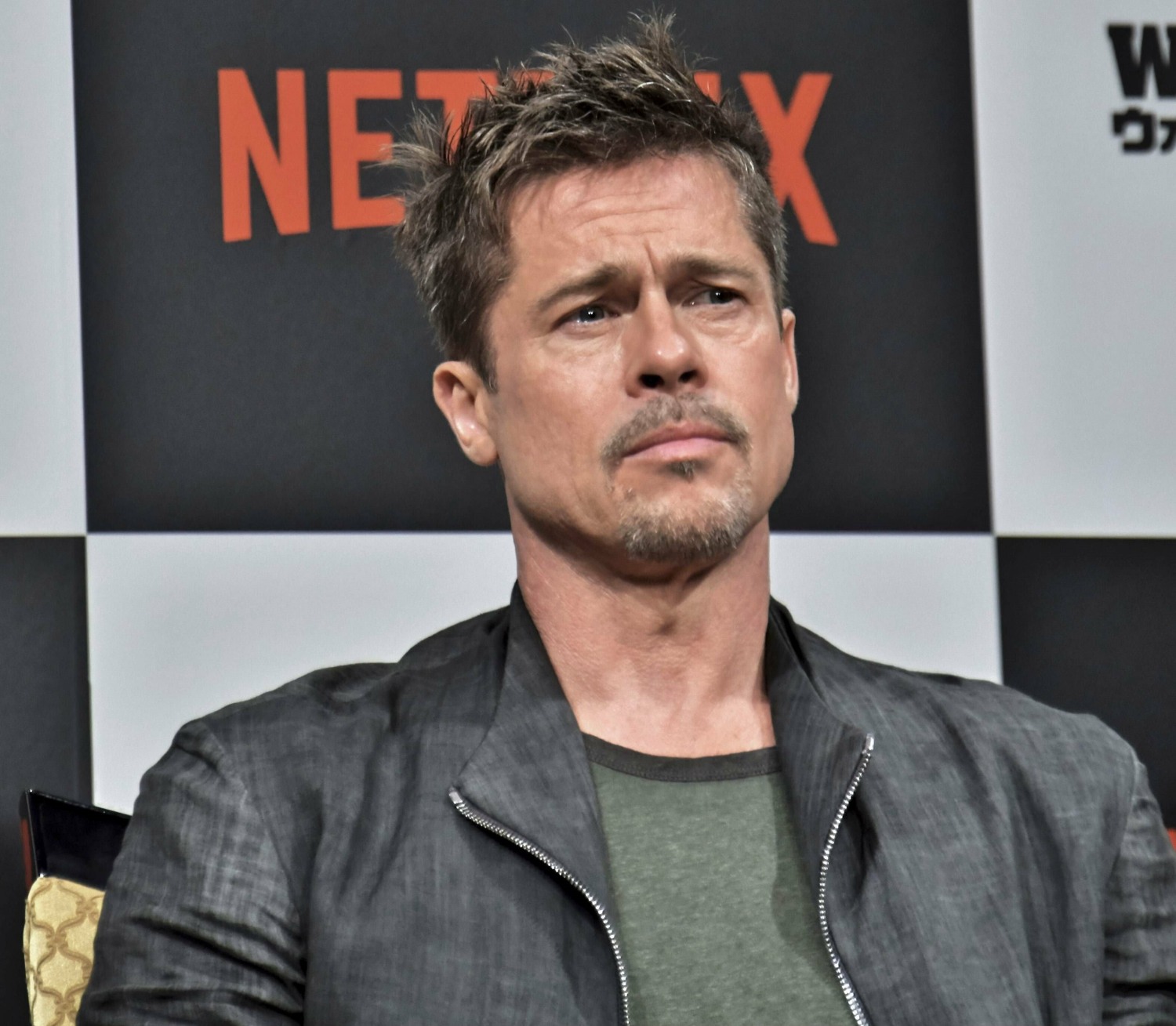 Pity poor Brad Pitt, he was having such a hard time convincing people that he was a good guy for nearly two years, when he was barely allowed to see his children. Now that a judge has laid out a schedule for Brad to spend limited (and mostly supervised) time with the kids, he and his team can't shut up about it. They've been running to People Magazine and Us Weekly to bash Angelina and play up Brad's Virtuous, Misunderstood Daddy act. Us Weekly's current cover story is all about how Brad was "done being Mr. Nice Guy" to mean ol' Angelina, the same woman who literally fled the plane in 2016 with the kids and immediately filed for divorce because of what Brad did on the plane.
Brad's team has also been throwing quotes to People Magazine with some regularity in the past two weeks – or two years, depending on who you ask. "Sources" continue to push the narrative that Brad "has been missing his kids like crazy" and that Mean Angelina was so "strange and disorganized" with the schedule (suuure, that's why he never saw the kids) and that Brad "has flaws like most people, but so does Angie. Brad must be so relieved that the court is now helping him." Yes, won't someone protect all of the wealthy white alcoholic men who have to insist that they never punched their sons in the face? Where's their parade?!? Anyway, here's the latest People article:
Brad Pitt is in a good place these days despite his custody battle with ex Angelina Jolie. A source tells PEOPLE says that Pitt, 54, has spent time with his friends recently and is in great spirits.

"He seems like a better version of the old happy Brad," the insider says. "He looks like he has aged in reverse. You can tell he is taking better care of himself. He also seems very positive about the future."

Pitt has been filming writer and director Quentin Tarantino's new film, Once Upon a Time in Hollywood, alongside Leonardo DiCaprio, Al Pacino, Margot Robbie and Dakota Fanning.

"Brad filmed a few scenes earlier this week in L.A. and the set vibe has been amazing," a source familiar with the set tells PEOPLE. "Everyone is excited to work with him and Quentin. Of course Quentin is demanding to work with, but also fun. Brad has been great. Some of the set worked with him before, so Brad made sure to say hello to familiar faces. He is very professional and friendly. Everyone calls him Brad. It's been clear that he just wants to shoot the best movie possible. He has been all about work and seems very happy about filming."
I love how the narrative is that Brad Pitt has his act together now… because he's working on Quentin Tarantino's movie about the Manson Family killings. And once again, where's Brad's parade for… you know, saying hello to people he has worked with before?!?
As for Brad being hard at work… Rotten Tomatoes compiled the photos of all of the cast members together, and well, #TarantinoSoWhite and #WhereTheWomenAtBruh.
The incredible cast of Quentin Tarantino's 'Once Upon A Time In Hollywood' pic.twitter.com/TKgSeusMEi

— Rotten Tomatoes (@RottenTomatoes) June 19, 2018
This sh-t is whiter than a Taylor Swift concert. And how did Tarantino manage to only cast three women in a movie about the Manson murders? I get that it's not a documentary, but many of the killers and cult members in the Manson family were women, and at least three of the victims were women. Hold the phone, are you saying that Quentin Tarantino is – GASP – making a violent film about the murder of pregnant Sharon Tate ALL ABOUT THE MEN AROUND HER? I'm shook.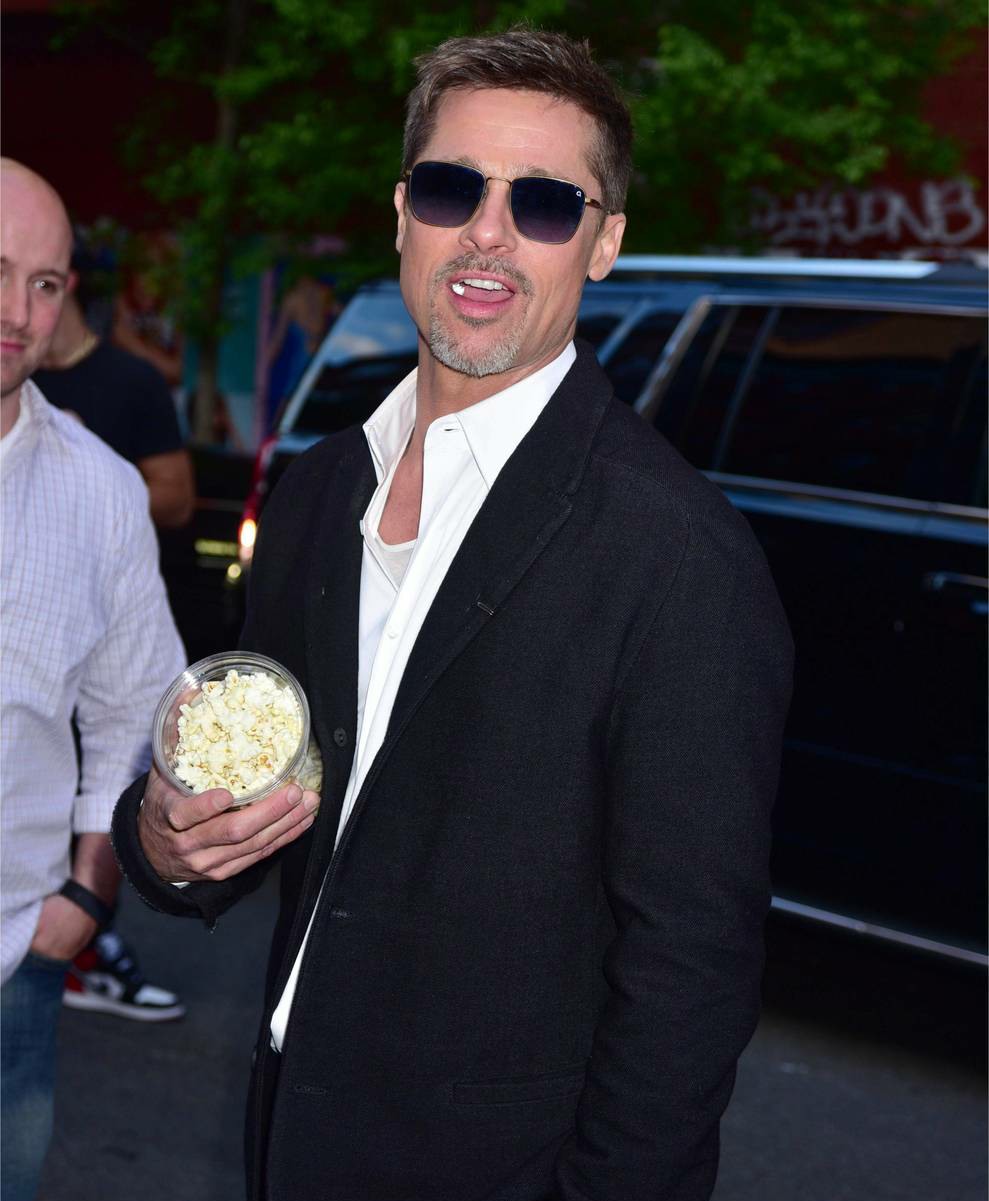 Photos courtesy of PCN, Backgrid.