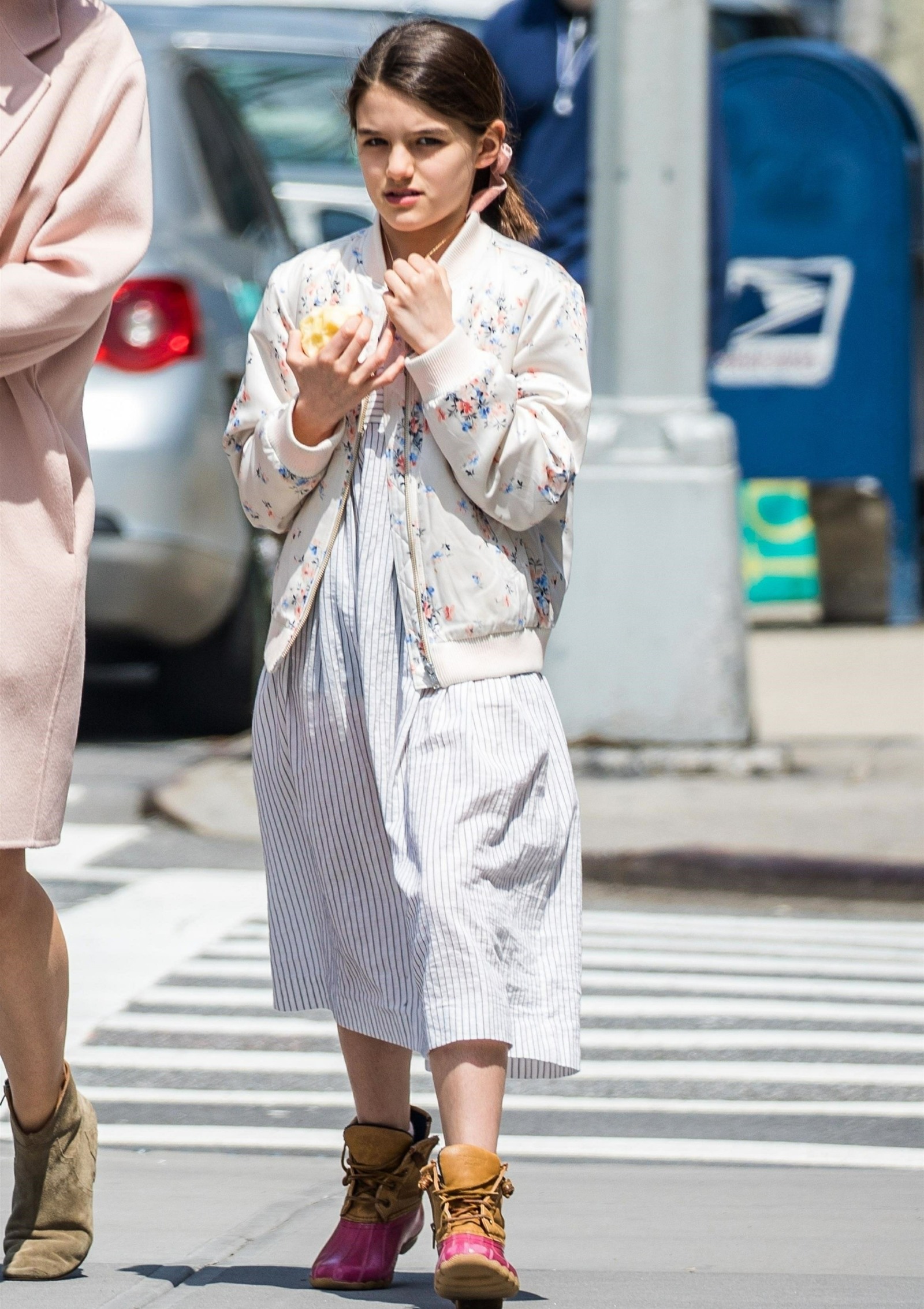 Suri Cruise is a New Yorker. Katie Holmes is just raising her only daughter in New York full-time now. Suri takes her dogs to Central Park, Suri does light spring shopping with the mom on Fifth Avenue, and Suri, at the age of 12, is an LGBTQ+ ally. The Pride Parade was held in Manhattan on Sunday, and it turns out that Suri Cruise was there with a lemonade stand:
Suri Cruise for the win! The 12-year-old daughter of Tom Cruise and Katie Holmes spent her Sunday selling lemonade during New York City's Gay Pride parade on June 24. An eyewitness tell Us Weekly that Suri, who was watched over by her nanny, "had a little stand set up with about four of her friends." Suri and pals were charging $2 a glass.

"They had rainbow Rice Krispies treats and lemonade with signs all around their table for Pride," the insider added. "She was very sweet and kind, telling everyone to enjoy their day and would smile whenever someone walked past! Very sweet."

Attendees of the parade — which celebrates the LGBTQ community — were quick to show their appreciation and adoration for the Suri.

"When Suri Cruise sells you lemonade at the Pride Parade," one commenter gushed. "Just bought some pride lemonade from suri cruise haha casual nyc days," another added. The parade saw thousands celebrate in rainbow gear as they walked through Greenwich Village and up Fifth Avenue, according to USA Today. This year's grand marshals included tennis legend Billie Jean King, transgender advocate Tyler Ford and civil rights organization Lambda Legal.
I'm including some photos of the Pride Parade below (Gov. Cuomo, Mayor DeBlasio and Cynthia Nixon were also in attendance), as well as some blurry photos of Suri with her dogs last Friday in Central Park. Do you think a Pride Lemonade Stand was a good idea? I mean, it's industrious, considering she was charging people for lemonade and Rice Krispie treats. I guess it's fine! Plus, parade walkers got to meet Suri Cruise! Only in New York.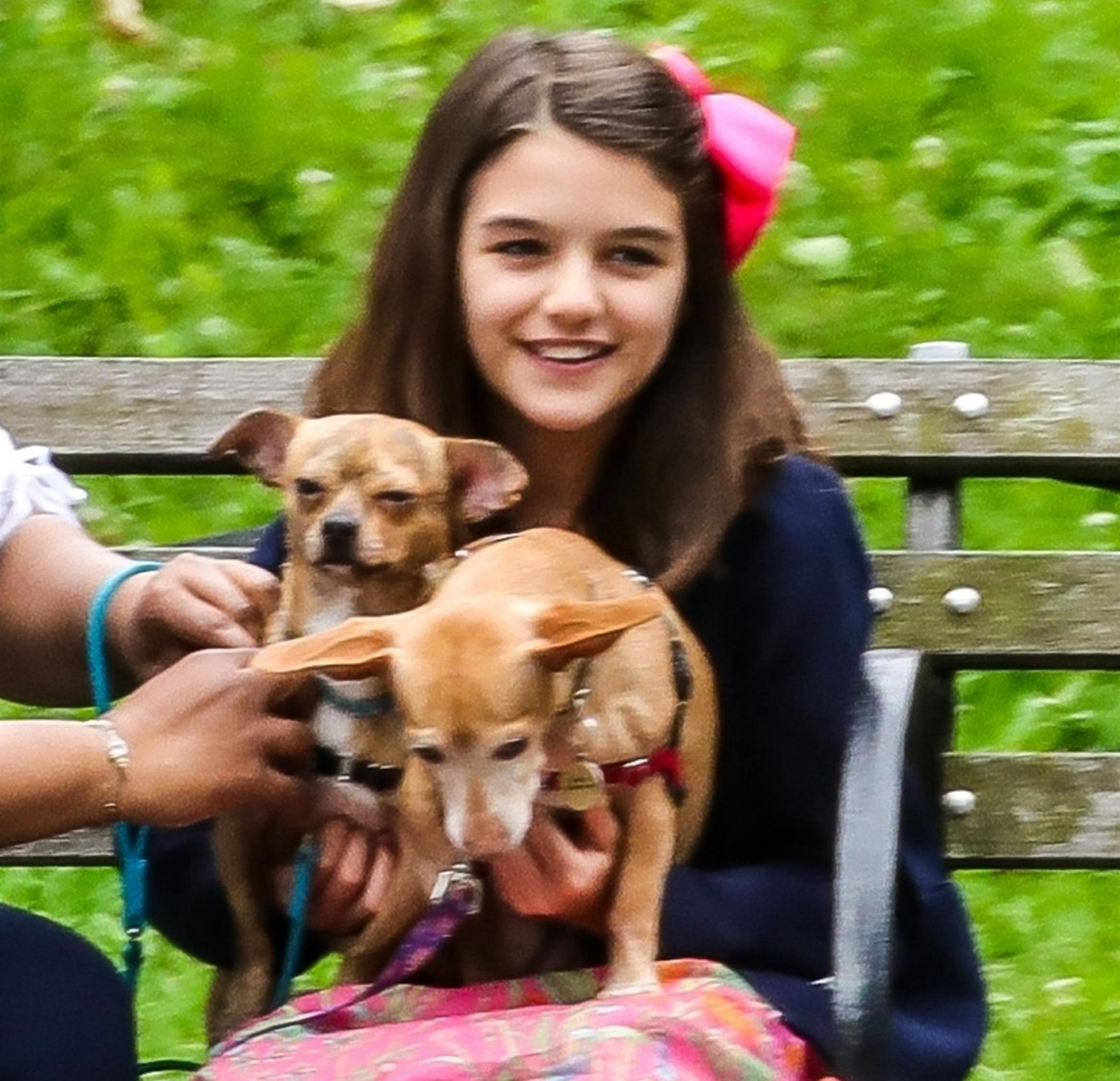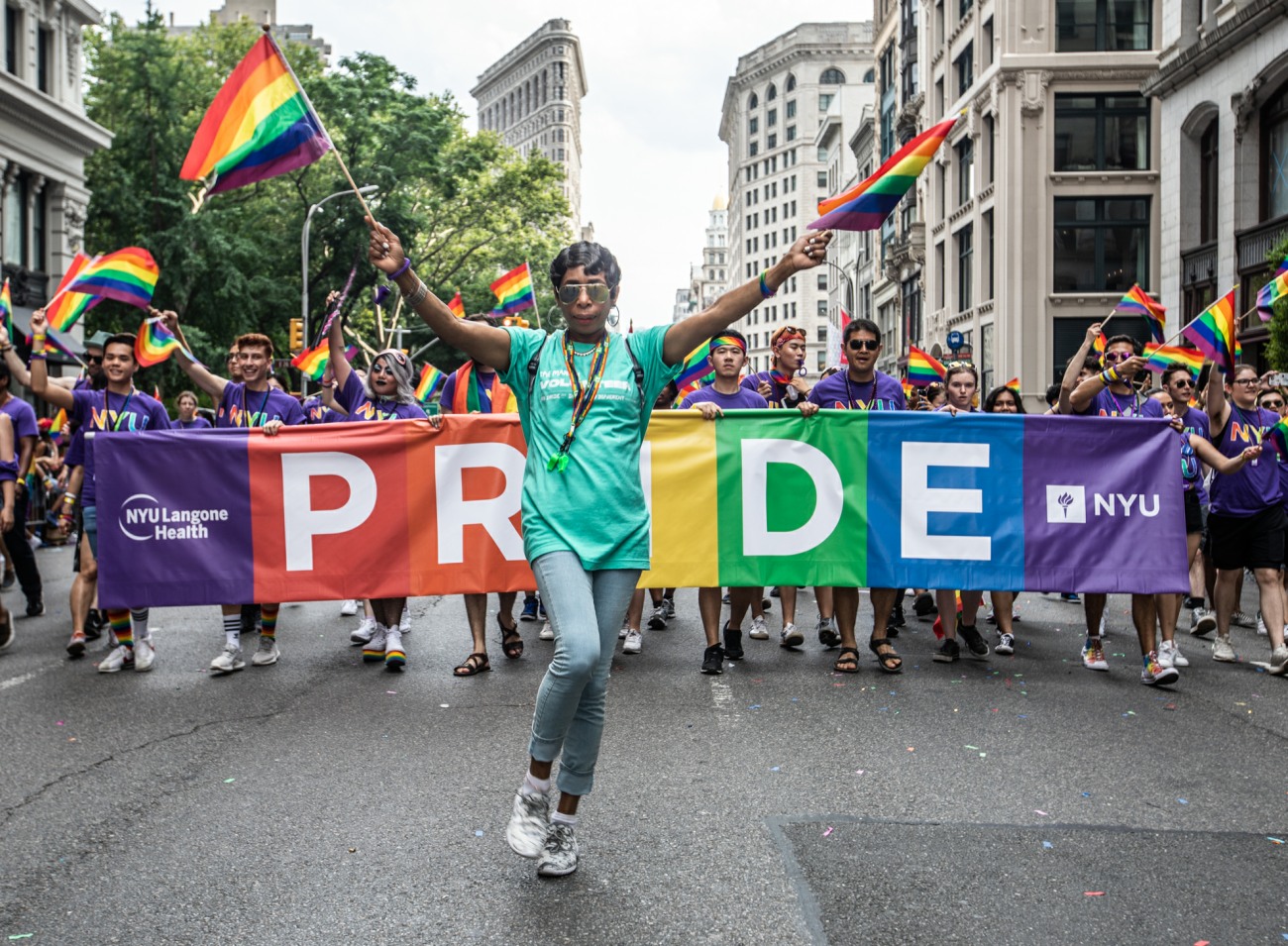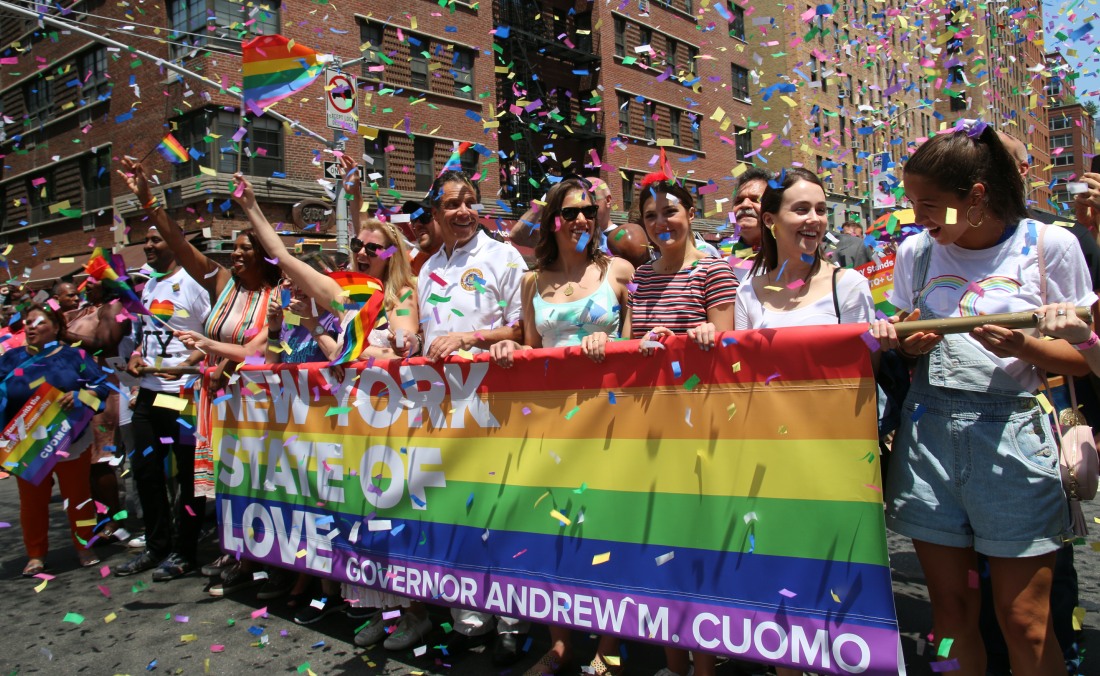 Photos courtesy of Backgrid, WENN.