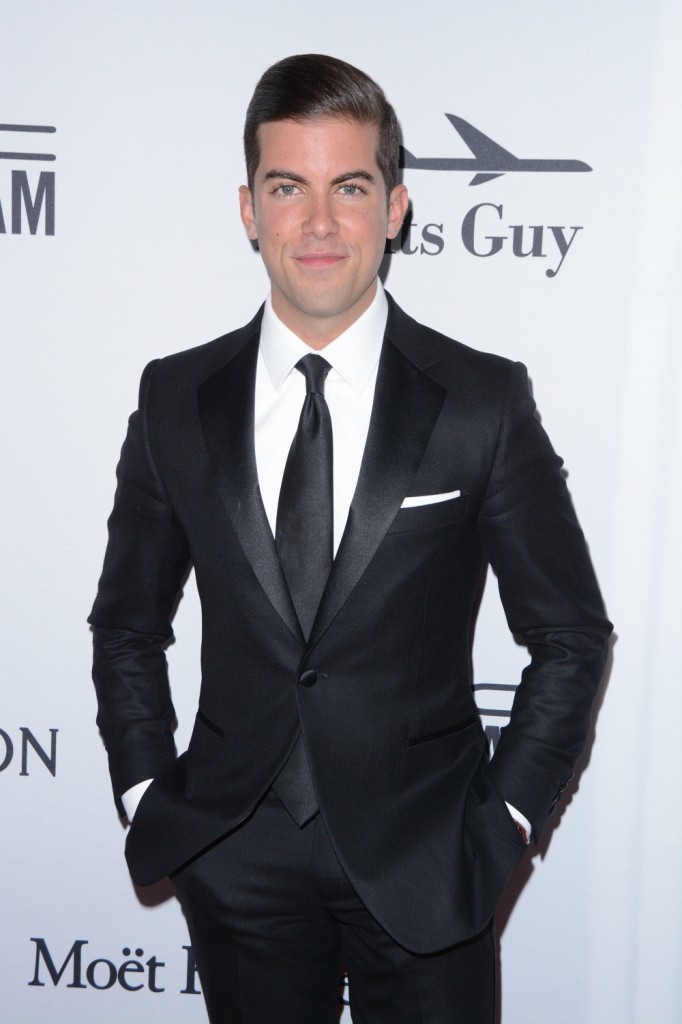 Former Million Dollar Listing: New York star, Luis D. Ortiz, wrote that the recent, highly publicized suicides of Kate Spade and Anthony Bourdain inspired him to disclose his own experiences with depression and suicidal thoughts. Luis, who left Puerto Rico for the US with his twin brother at the age of 16, seemingly has "it all" being handsome, charismatic, wealthy and very successful. Much like Kate and Anthony, it's hard for someone who does not suffer from depression to see what could possibly be so wrong with their dynamic lives. Luis described some very raw emotional thoughts that are rarely voiced. Suicide rates have risen dramatically in the US over the past 20 years, and so I have posted his letter in its entirety. It's long but each person I know whose read it has taken something different from it and it's hard to edit. Please note, this is all his language as he posted it:
I have been wanting to share this for some time now but have been very reluctant to do so for the very same reasons most of us choose to keep our truths in the dark. However, ever since Kate and Bourdain committed suicide I have been feeling the strong need and responsibility of sharing my truth with the hopes of a positive change.

For the past year I have been struggling with depression and during the last three months all I can think of — day and night — is putting an end to it all. What makes sense Intellectually doesn't seem to internalize which makes understanding how selfish this would be for the people that love me seem almost impossible to see. In fact, I argue that it is selfish of them to let me live in a place I have convinced myself I no longer want to be a part of. It's a very stupid, ignorant and blind argument but once you have broken yourself down to the extent of no longer believing in any of your abilities and the value you bring to yourself, the people closest to you and the world you live in it's extremely difficult to see it that way.

Thanks to the genuine love and care of a few good friends and family who have constantly fought and continue to fight hard to engrave me in the perspectives they know I have the ability to understand in order to come back to the old full-of-light self I truly loved, respected and admired and they will never give up on, I am still here. I am still here and with the desire of slowly eradicating this current bullshit (definitely temporary) mindset of mine and start creating something extraordinary as a result.

My point; this shit is real and it's happening to so many people. Regardless of who they are and what they have or haven't accomplished. We constantly feel the need of showing that everything is ok when it really isn't and that needs to stop. Our present social media platforms are amazing for creating, for global conversations, for education, for inspiration and for many other great things but not if they're used without the truth. I'm not sure who and when was it established that sharing and reaching out when we are feeling ourselves is not a cool thing to do when it is par of who we are. It's like having a headache, which we are ashamed of letting everyone know about. Our internal battle makes us stronger, yes. But we need to win them first. And sometimes, most times, we can't win them on our own.

With that said, don't be afraid of your truth. Be proud of it. Share it if you believe will help you understand it better. It's the only way you will genuinely evolve. And for those of you with friends or close ones who you see are not being themselves, do not abandon them. Remind them of who they are. Remind them that you're there for them. Remind them that you love them. They don't need to be at their lowest to be positively affected by it. Some many amazing and incredibly valuable lives are being lost to nonsense ideas created by themselves. Let's keep the ones we have alive. No misery is bigger or smaller. They are all relative created as a result of reactions we have yet to learn and control. Let's make it cool and sexy to create forward while sharing our truth along the way. Let's learn to love everyone's unique truth and perhaps that will elevate our levels of compassion and empathy which will better us as people and our world. We are all amazing. Don't forget that.

With love, Luis ❤️
When CB read this, the biggest take-away for her was how Luis listed his reasoning, a perspective she'd not heard before. When my hisband read it, he was surprised by the idea of finding those trying to keep you alive in a world you don't want to be selfish. A girlfriend texted me after she'd read it, "Jesus, is this why you go quiet?" I appreciated the part about truth in social media. I'd include any electronic communication: email, text, Skype, etc. because as long as no one sees my face or hears my voice, I can present whatever emotion I need to keep them away.
However, the most important part for me is the part about reaching out to those who suffer. This is such a longer discussion than this space allows. Although Luis and my truths are not identical (none are), there's one thing I'd like to add: if someone you love suffers from depression and you are committed to their mental health, have the discussion with them when they are not in a depressed cycle. Come up with a plan, establish tells or signs – whatever creates a lifeline that can be thrown when the person dips. Hit me up on Twitter if you want to talk more: @HecateAtCB
Also, always keep these handy, whether for you or anyone that needs it: National Suicide Prevention Lifeline at 1-800-273-TALK (8255), text "help" to the Crisis Text Line at 741-741 or suicidepreventionlifeline.org.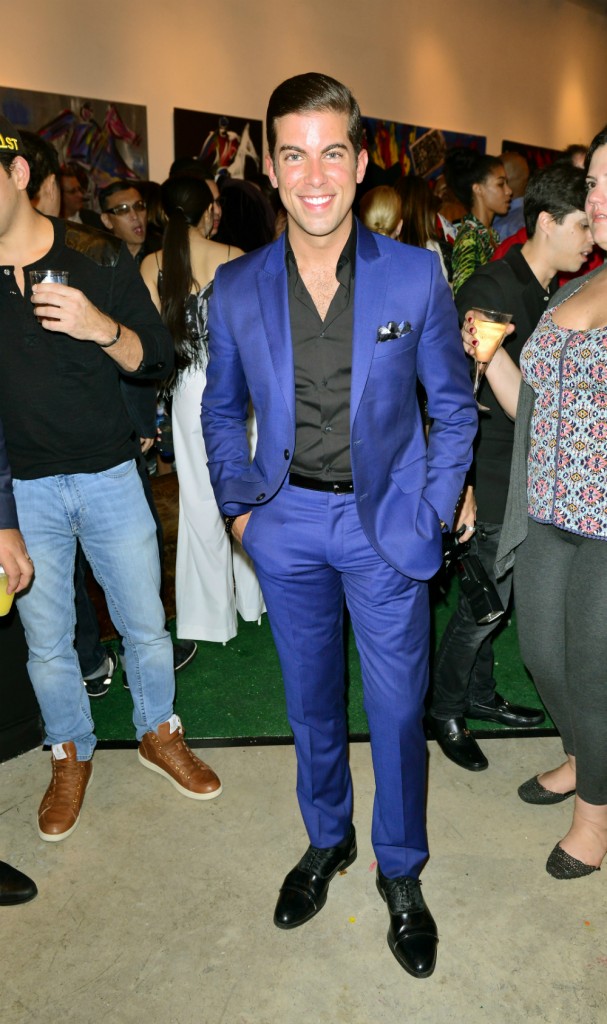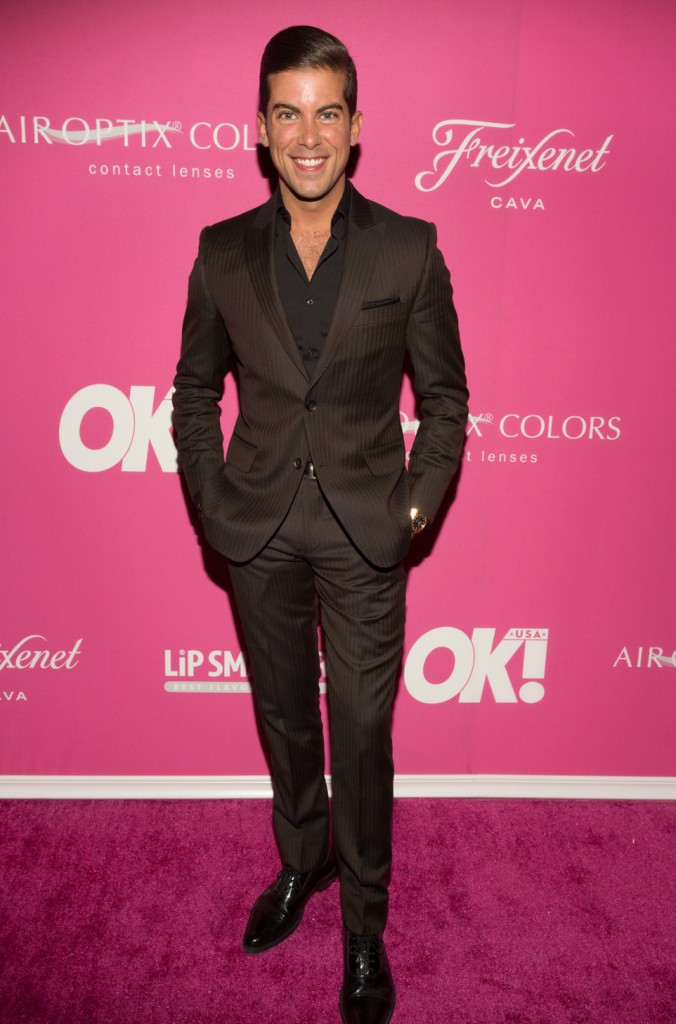 Photo credit: WENN photos and Instagram