Those tattoos Pete Davidson got for Ari are real: The tattoo artist posted about it on his feed and story pic.twitter.com/3w0grTa5yQ

— Bobby Caruso (@BobbysByline) June 2, 2018
For some people I would imagine that their tattoo artists are like therapists. I consider my hairdresser a kind of therapist in that I can tell him anything, he keeps it in confidence and gives me good advice. Plus I've seen him every three to four weeks for the past few years. Pete Davidson has a lot of ink and recently had to get a tattoo of his ex girlfriend, Cazzie David, covered up. He had Cazzie's face on his arm replaced by a woodland scene. Mesa told him to stop getting tattoos for girlfriends and to not get any tattoos for Ariana until he was married. Pete didn't listen and now has Ariana's initials on his hand and a bunny ear hat for her behind his ear. We know that Mesa told Pete not to do this because Mesa talked to Page Six.
After splitting with the actress and daughter of "Curb Your Enthusiasm" star Larry David, a totally smitten Davidson was ready to move on with one of the biggest pop stars in the world: Ariana Grande.

"So I did a huge coverup [adding a forest of trees] . . . After we were done, I told Pete, 'Hey, dude, let's just stop with the girlfriend tats until after [Grande's] your wife,'" said Mesa. "Because relationships come and go, and Pete is a really young man. [But] I think that went in one ear and out the other."

"They are just riding that magical wave of bliss together," he said. "It's obvious that Pete is super in love with Ariana.
Getting back to the "servicepeople as therapists" issue, when someone you trust and see every few weeks gives you advice, you take it seriously! My hairdresser has warned me against trendy haircuts and I've later appreciated it so much. He's told me that a lot of women make rash decisions with their hair when they're going through a breakup particularly, and that when they ask for a radical change he talks to them about it and usually tells them to reconsider. Tattoo artists are dealing with more permanent decisions by their clients and so they want to make sure there are no regrets. Pete just didn't listen.
Oh and these two got matching tattoos a week ago because of course they did.
It's Ariana's birthday today, she's all of 25 (Pete turns 25 in November), so of course Pete posted a message to her. I found this sweet I can't help it.
Ariana also responded to a comment on social media that Pete was "flipping us off I'm dead" after Pete was seen giving the middle finger in paparazzi shots. It just sounded like the commenter thought it was funny but Ariana responded that Pete was flipping off "the paps… not U" and then she added "enough with the IG/Twitter war thing." There's probably a lot more going on that she's reacting to, not just this throwaway comment. These two need to step away from social media a bit.
(Programming note: We'll get the highlights but we're not going to cover the near constant news about Pete and Ariana moving forward. They're so demonstrative and open that it's hard to keep up.)
These are photos of Pete and Ariana out yesterday in New York. She's definitely a formula dresser.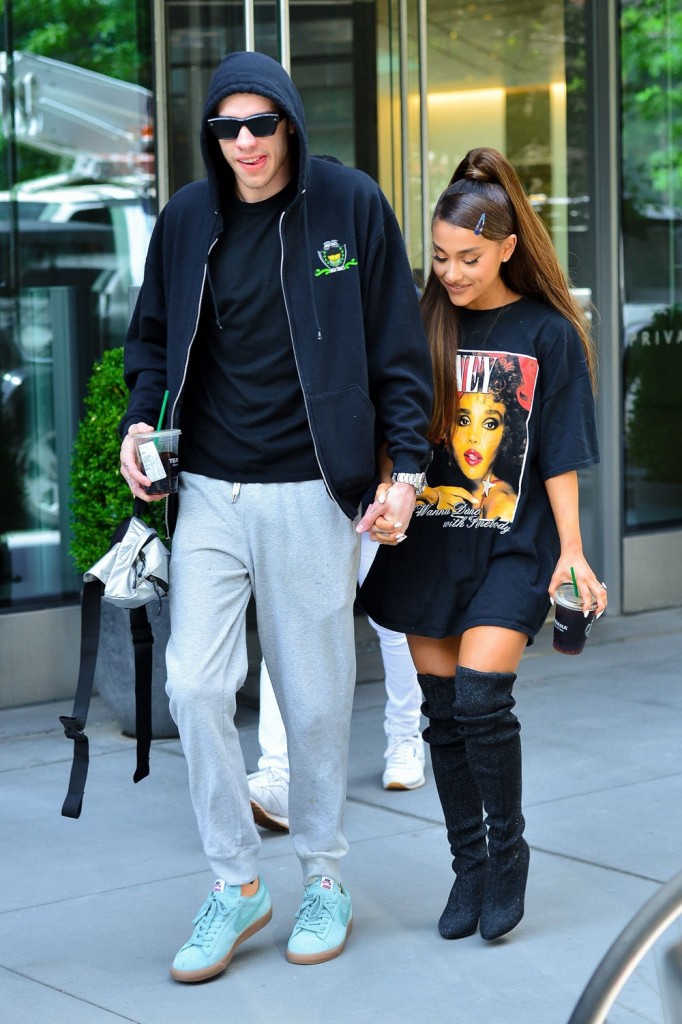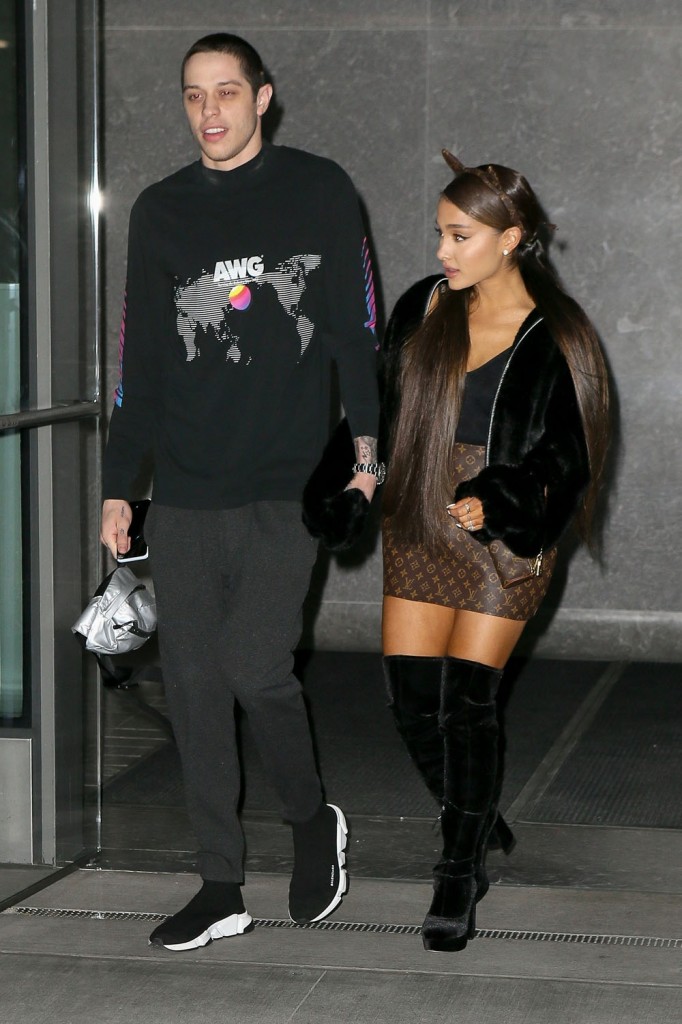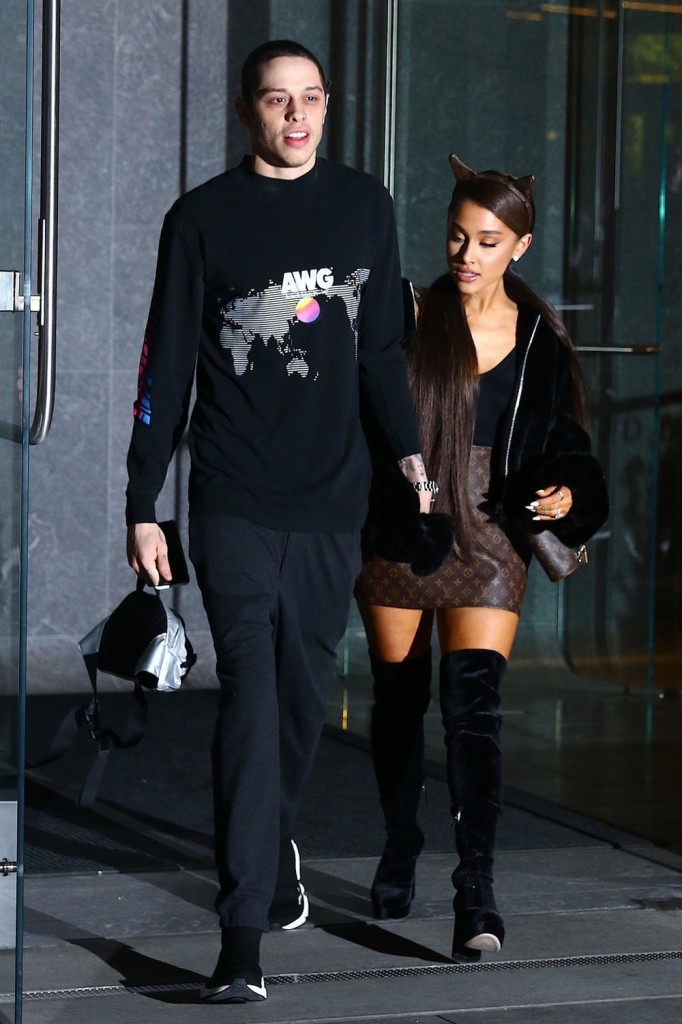 Photos credit: Backgrid