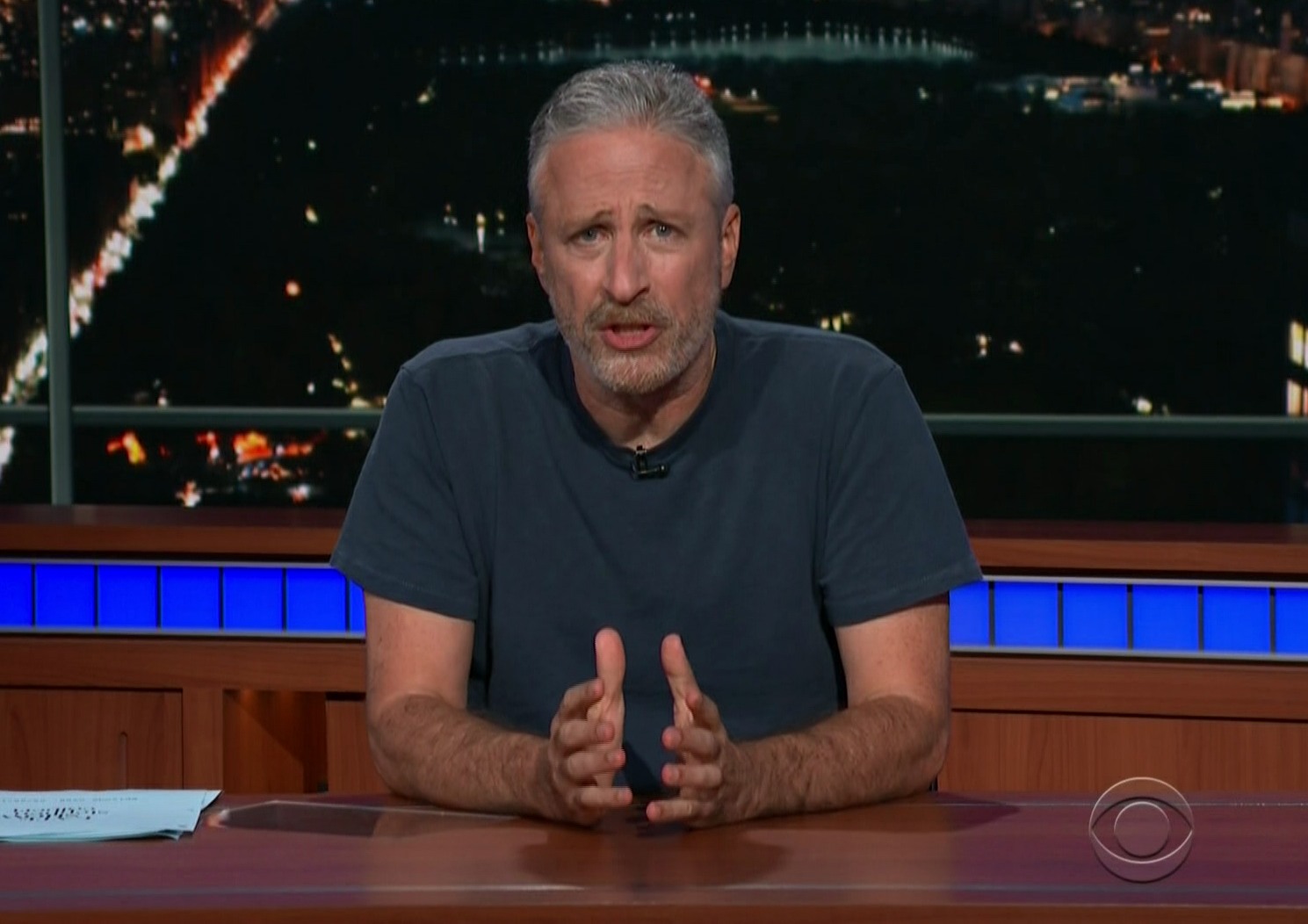 As many of you know, I was pissed off at Jon Stewart in the immediate wake of the 2016 election. I'm still pissed off at him, frankly. Jon spent weeks mansplaining the election results and claiming that we should not blame Trump voters for voting for such a vile racist and misogynist, and that Trump voters were not giving "tacit support" to a system based on white male supremacy. A few months later, a new Jon Stewart appeared, one who seemed absolutely shocked that Trump and his people really were that f–king racist and were pursuing racist, misogynistic policies. Since then, Jon has been making occasional appearances on The Late Show with Stephen Colbert to do sitting-at-the-desk bits where he talks directly to Trump or the American people or what have you.
Considering this has been such an awful week and considering that America, as we know it, is over, Jon decided to stop by The Late Show to talk about Trump's "gleeful cruelty."
I mean, nothing Jon says here is wrong. But let's be real: democracy has been canceled in America. That's what I believe at this point, and that's why I've been the lowest I've ever been this week. It's not even pessimism, it's not cynicism, it's realism: we're an autocracy led by a political minority and we will be this way for a long time. Just acknowledge that. All that exists now is just the gleeful cruelty and blatant hypocrisy that this regime has weaponized over and over and over. We're all being led by and punished by the stupidest, the most racist, and the most hate-filled misogynists among us. All of this is just talk from Jon and everyone else… that's just the republic's death rattle. Sorry to be such a Debbie Downer. TGIF.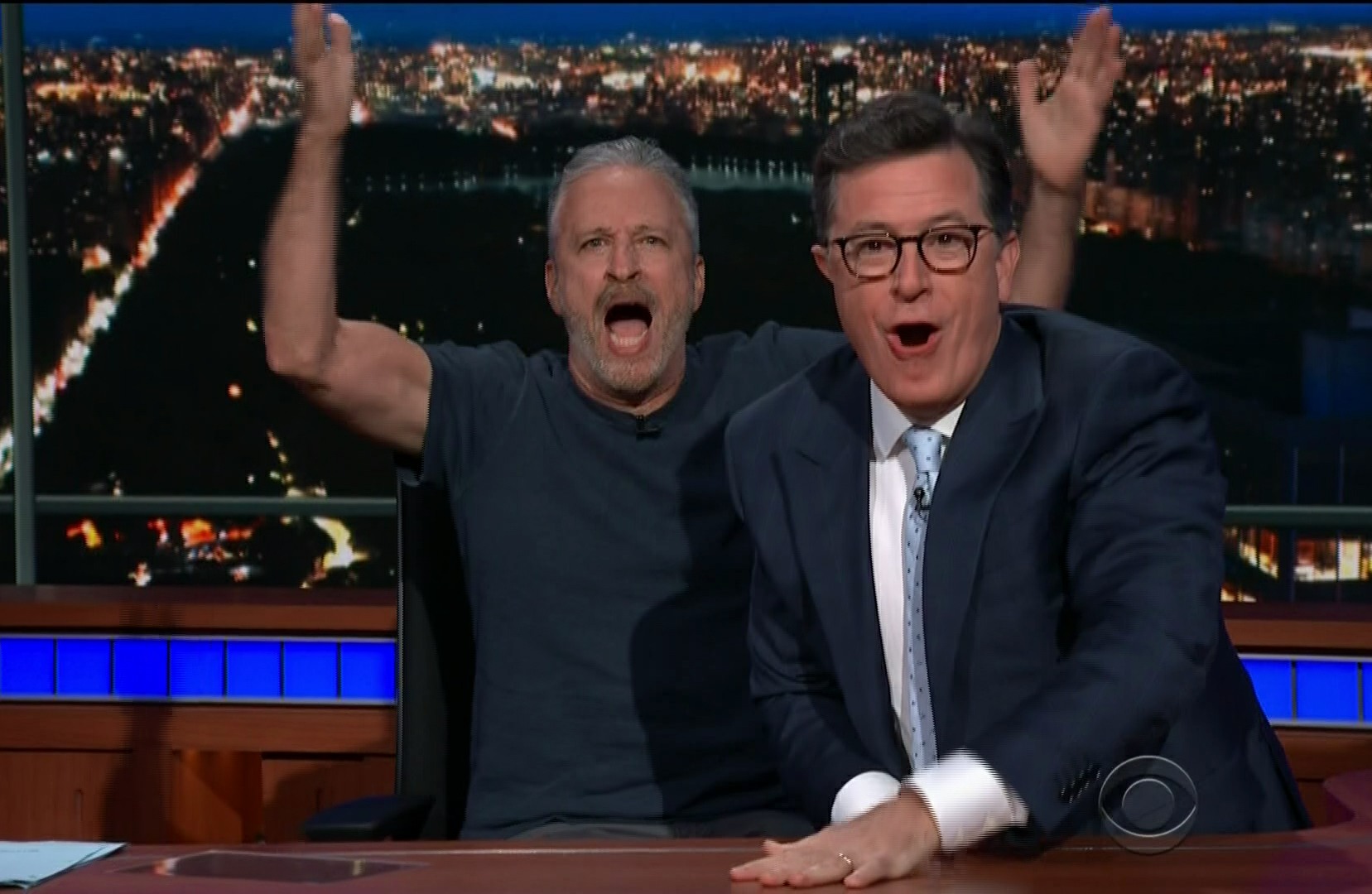 Photos courtesy of WENN & CBS.