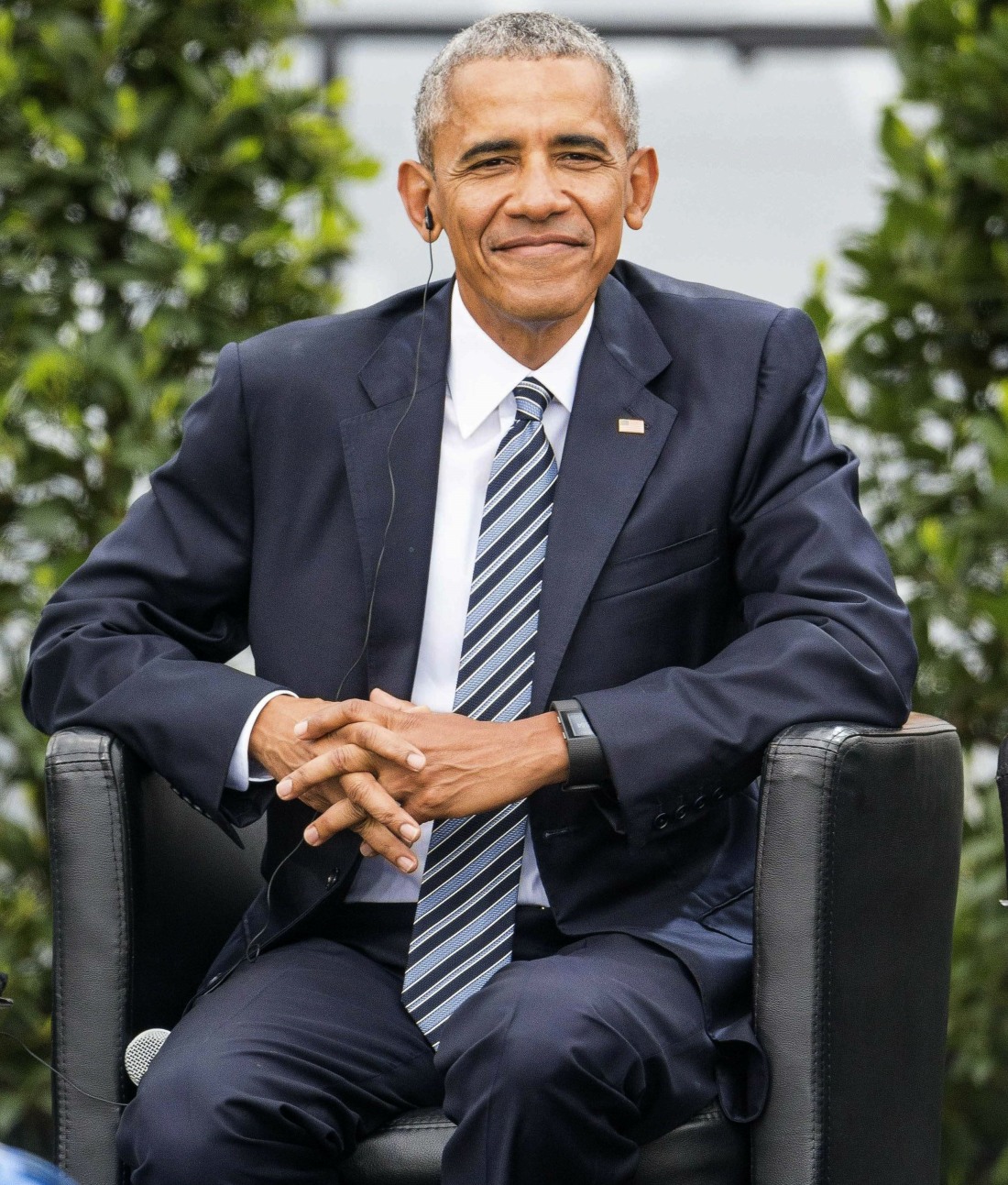 New York Magazine recently did a lengthy article about the disappearance of Barack Obama from the public sphere. Obama's retirement from public life has left a huge, gaping hole in Democratic Party politics, and many people want Obama right there, on the front lines, fighting Trump on a daily basis. The point of the New York Mag piece was that Obama was never going to do that and he's not going to do that in the future, for a mix of reasons. For one, he gave us eight years of intelligence, compassion and thoughtful leadership only to see voters reject him and his thoughtfulness for an unhinged fascist buffoon. Obama was reportedly just as shellshocked and angry as all of us in the wake of the election, and he saw Trump's ascendancy as America's direct rejection of his leadership and policies. Maybe Obama was right to feel that way.
Anyway, Obama is back at work for the party. Politico has a detailed report from Obama's appearance and speech at a Beverly Hills fundraiser for the party yesterday – go here to read the full piece. Honestly, Obama sounds like he's run out of hope. Maybe I'm projecting, but there just seems to be a vein of disgust in his comments. Some highlights:
He's not your savior: Obama warned of a country and world on the brink — "you are right to be concerned," he told the crowd — but said they'd flub their chance to change that if they kept pining for a magical savior. "Do not wait for the perfect message, don't wait to feel a tingle in your spine because you're expecting politicians to be so inspiring and poetic and moving that somehow, 'OK, I'll get off my couch after all and go spend the 15-20 minutes it takes for me to vote.' Because that's part of what happened in the last election. I heard that too much. Boil it down. If we don't vote, then this democracy doesn't work."

His regret: "I'll be honest with you, if I have a regret during my presidency, it is that people were so focused on me and the battles we were having, particularly after we lost the House, that folks stopped paying attention up and down the ballot."

He didn't say Trump's name, but spoke about the Trump regime: "Fear is powerful. Telling people that somebody's out to get you, or somebody took your job, or somebody has it out for you, or is going to change you, or your community, or your way of life — that's an old story and it has shown itself to be powerful in societies all around the world. It is a deliberate, systematic effort to tap into that part of our brain that carries fear in it."

He doesn't like all the kvetching: "All these people that are out here kvetching and wringing their hands and stressed and anxious and constantly watching cable TV and howling at the moon, 'What are we going to do?,' their hair's falling out, they can't sleep. The majority of the American people prefer a story of hope. A majority of the American people prefer a country that comes together rather than being divided. The majority of the country doesn't want to see a dog-eat-dog world where everybody is angry all the time. They're mad even when they win."
The only thing I take significant issue with in Obama's speech is the "kvetching" part – I realize that he's speaking to Democrats and even more so to Democrats currently in an election cycle: he's telling them to come to the voters with a message of hope, of inspiration, of positivity. But the problem is that there's nothing to be positive about, because we're not just "kvetching" and "wringing our hands" over nothing – children are being put in cages, neo-Nazis are on the march, reproductive rights are the chopping block and the Supreme Court is about to get a hard right-wing majority which will end the Republic as we know it. We're over as a country. So of course we're going to freak out about it.
As for the rest of it… it's sad that people still need Obama to come out there and tell them that he's not going to save them, and that Democrats need to get back to the nuts and bolts of policy and building the party.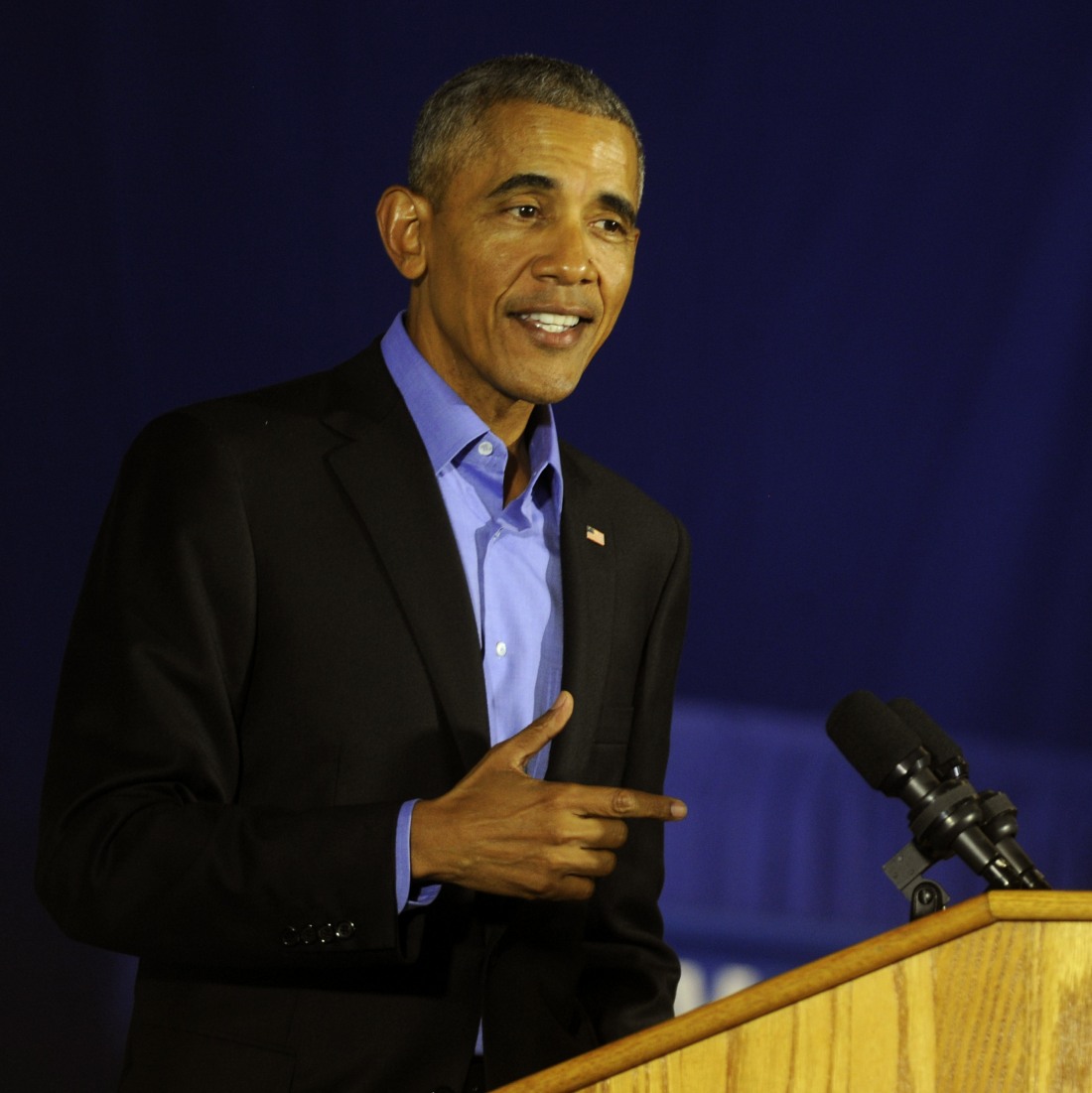 Photos courtesy of WENN & Backgrid.