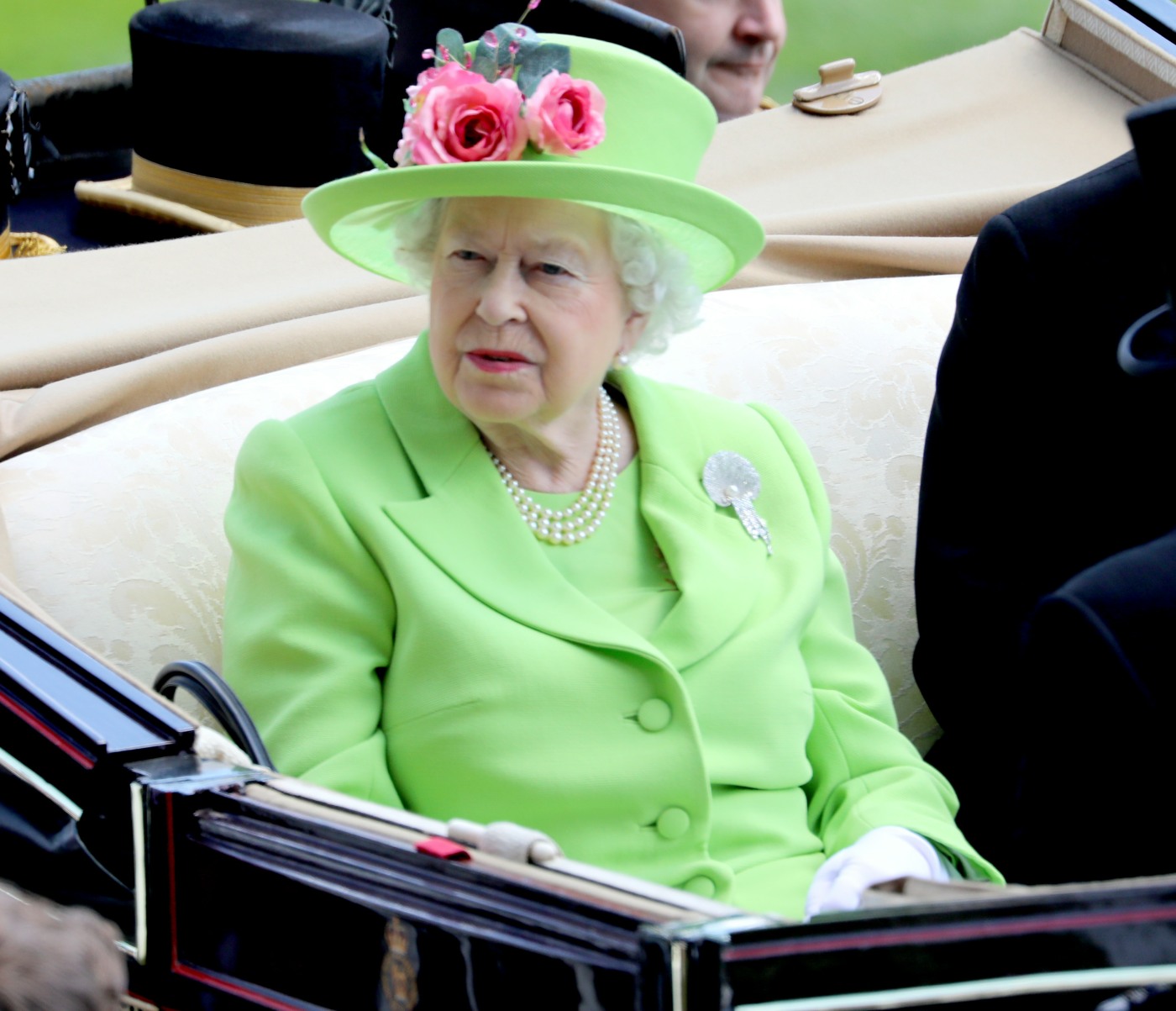 The Queen is 92 years old. Many expect her to live a decade more or longer, but the truth is that the Queen is slowing down. The first time people really acknowledged that, it seemed, was when she had a really bad, lingering cold over Christmas 2016 and into the 2017 New Year. She skipped church services for the first time as Queen, and while she wasn't at death's door, she did seem quite fragile there for several weeks. Skip ahead to this week, after the Queen made public appearances every day for nine days (when the events were about horses), she suddenly came down with some kind of cold or something and couldn't put in an appearance at the Knights of the Grand Cross and Order of Bath event. So now the British media asks the question: is the Queen doing too much?
While the nation has been overheating in the summer sun, the Queen has coolly been carrying out a timetable that would tire a woman half her age. In the last ten days, the 92-year-old monarch has given out trophies, hosted receptions and greeted foreign dignitaries – as well as wearing heavy robes in the sweltering weather. So with such a packed diary, it's no wonder Her Majesty has finally been laid low with a summer sniffle.

After nine appearances in ten days, yesterday she was forced to pull out of a ceremony in St Paul's Cathedral because of a cold. Buckingham Palace said she was feeling 'under the weather', but aides stressed there was no cause for alarm. Courtiers said her cold was mild enough that no doctor had been called and she was not taken to hospital. And it seems the Queen will no doubt be back on form very quickly – as it is understood she was well enough to travel to Windsor yesterday afternoon for the weekend as planned.

As well as this, the programme of events for next week – she is due to visit Scotland – is currently expected to go ahead.

Dickie Arbiter, a former Buckingham Palace press secretary, said: 'To have had to back off from a ceremony at St Paul's Cathedral would really upset her but obviously she's got a summer cold and she's erring on the side of caution. She is the only one who can say if she's doing too much or not, but she is certainly very good at pacing herself.'

Ingrid Seward, editor-in-chief of Majesty magazine, added: 'I can't believe how much she's doing, and I think she's trying to do too much.'
Wait, the Queen is going to Scotland next week… and then she'll travel back down to Windsor Castle in time to meet Donald Trump on the 13th? I'm truly wondering if the Queen is setting up her excuses for calling that off. I'm being completely serious – this is a good two-week time frame to set up her "I'm sick" alibi. Right now it's just being called a little summer cold. She keeps calm and carries on, makes it to Scotland, carries out a few of appearances next week while looking noticeably under the weather, then suddenly she cancels the rest of her plans at this time next week because the cold has become more serious with all the travel. BOOM. She has to stay in Scotland, so sorry, she can't fly back down to Windsor Castle to meet Trump on the 13th. There you go. But who would meet Trump in her place? Charles, I would assume.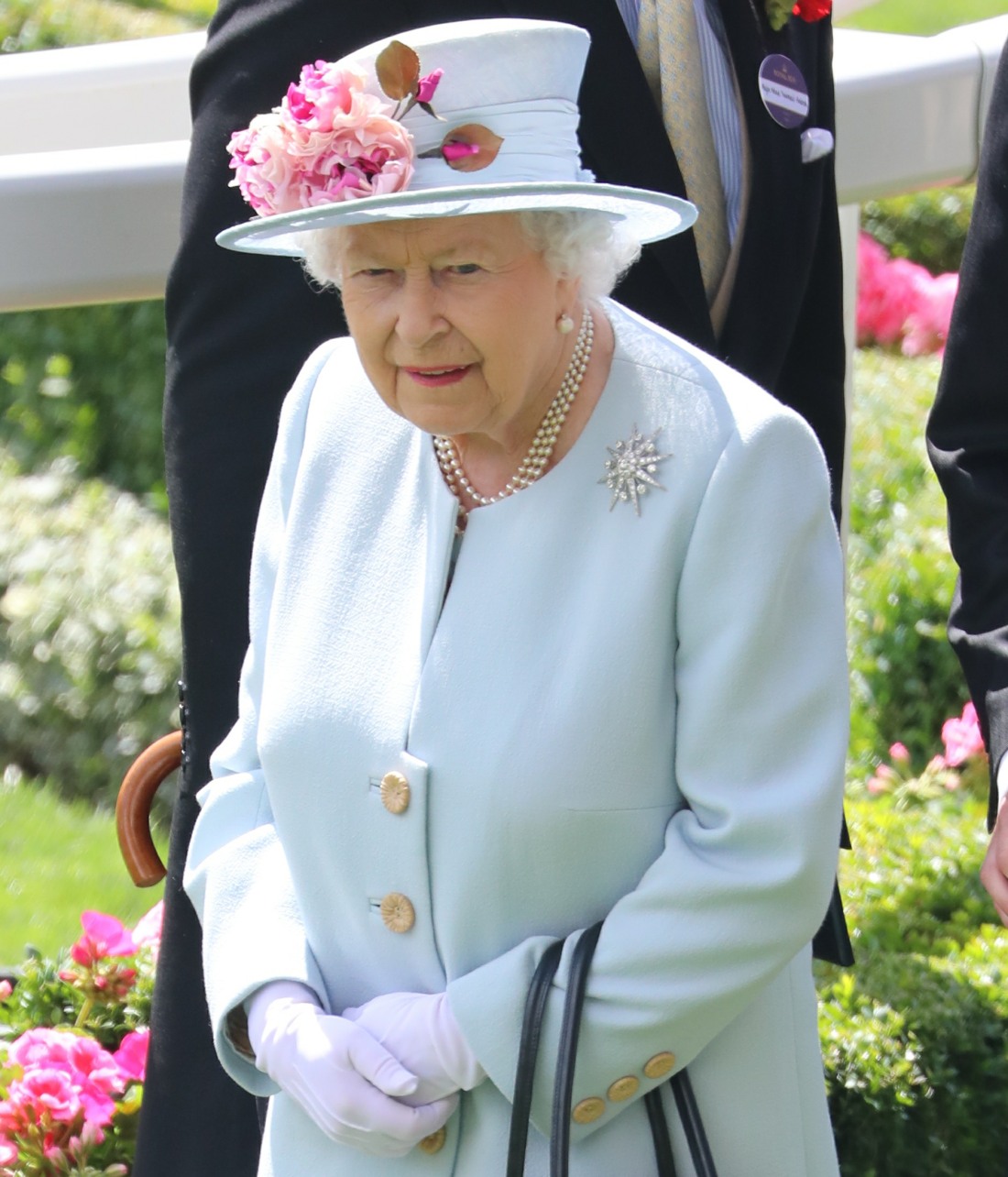 Photos courtesy of WENN.