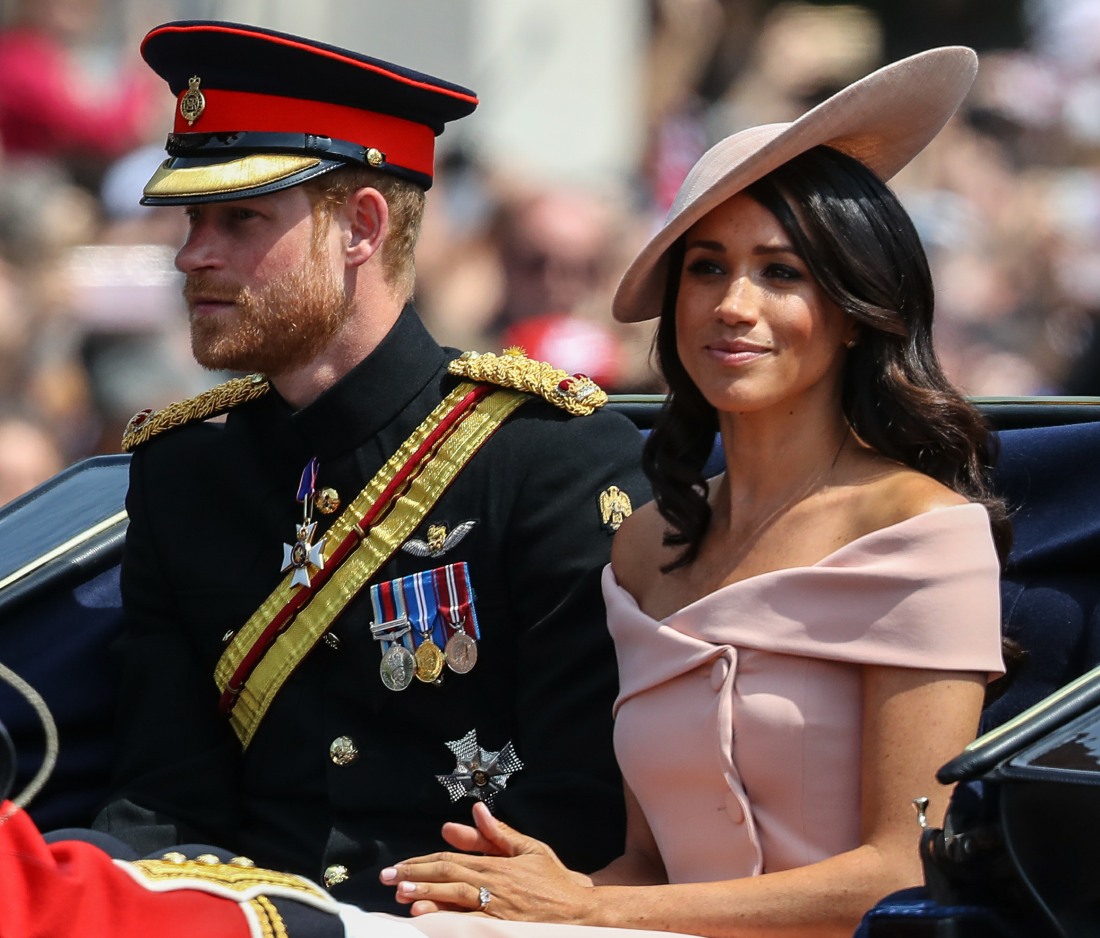 People complaining about the cost of the Duchess of Sussex's wardrobe remind me of the people who complained about "the cost" of Michelle Obama's security when she was First Lady. Which is to say, there's a racial undertone (and sometimes just a flat-out TONE) to the conversation, like "who does this black woman think she is, wearing expensive clothes and expecting protection?" It bugs. It's bugs me especially because the Duchess of Cambridge has blown through hundreds of thousands of dollars on clothes which she's only worn once, but now it seems that the rules are SO different for Meghan. Anyway, Katie Nicholl has a piece in Vanity Fair all about the cost of dressing the new duchess and how she's a lot more conservative than people were expecting. There's some new information here.
She can't take freebies: Though as an actress she was accustomed to being loaned dresses by fashion houses, as a royal she's no longer entitled to take freebies—and the cost for her working wardrobe as a royal and royal-to-be is estimated to be as much as $1 million.

The cost of Meghan's wardrobe: The Duchess of Sussex's go-to designer, Givenchy's Clare Waight Keller, charges in the region of $10,000 for a bespoke frock like the cream dress Meghan wore to Royal Ascot last week. While Meghan is given a discreet discount by some of her favorite designers, including Ralph & Russo, who made the $75,000 couture dress she wore for her official engagement pictures, her designer frocks can still be eye-poppingly expensive. There was the chic $18,000 Givenchy dress Meghan wore for her first away day to Cheshire with the Queen earlier this month, and the off-the-shoulder $4,000 Carolina Herrera skirt and top Meghan chose for Trooping the Colour.

The royals paid for Meghan's wedding-day dresses: The royal family are understood to have covered the cost of Meghan's two wedding dresses: the $265,000 boatneck Givenchy dress designed by Clare Waight Keller and the bespoke white halter-neck Stella McCartney evening frock, which are the two most expensive pieces in her wardrobe to date.

Meghan is looking for a full-time PA/dresser: While royal aides have confirmed the Duchess doesn't have her own official stylist, she often turns to her close friend, Canadian fashion expert and consultant Jessica Mulroney, for fashion tips….With a busy royal diary that includes a trip to Ireland in mid-July and an overseas tour to Australia, New Zealand, Fiji, and Tonga coming up in the fall, Meghan is said to be looking for a personal assistant/dresser.

TV-fashion expert Mark Heyes says Meghan's style is on-point: "I think it's quite important for the Duchess of Sussex to be wearing couture especially at this point in her life. This is all brand new and the eyes of the world are on her. Couture will have been specifically made for her so she's going to look a million dollars. She's showcasing brands like Clare Waight Keller, a British designer which is very clever. It's easy to dismiss fashion as an extravagance, but Meghan's new job is to showcase the royal family to the world. She's now a very powerful woman in fashion."
Personally, I'm not upset at the cost of Meghan's wardrobe… yet. If she's still dropping $5000 per ensemble for every new event for the next two years, then we'll talk. She's only been a duchess for a short time, and I feel like she's still trying to find some kind of balance. She's still figuring out what her new "duchess style" is going to be. People tend to gloss over the fact that in her first years of marriage especially, Kate would either dress like a college student or like a 50-something matron in most of her public appearances. It took her awhile to find some kind of balance (and even then, well… ). Do I think it's mega-important for Meghan to be seen in couture and $4000 Prada dresses? No. Not really. But I think that as she finds her footing, we'll see her start to mix and match, go high and low, and hopefully she'll invest in some good separates which she can repeat endlessly too. And FFS, stop with the buttons.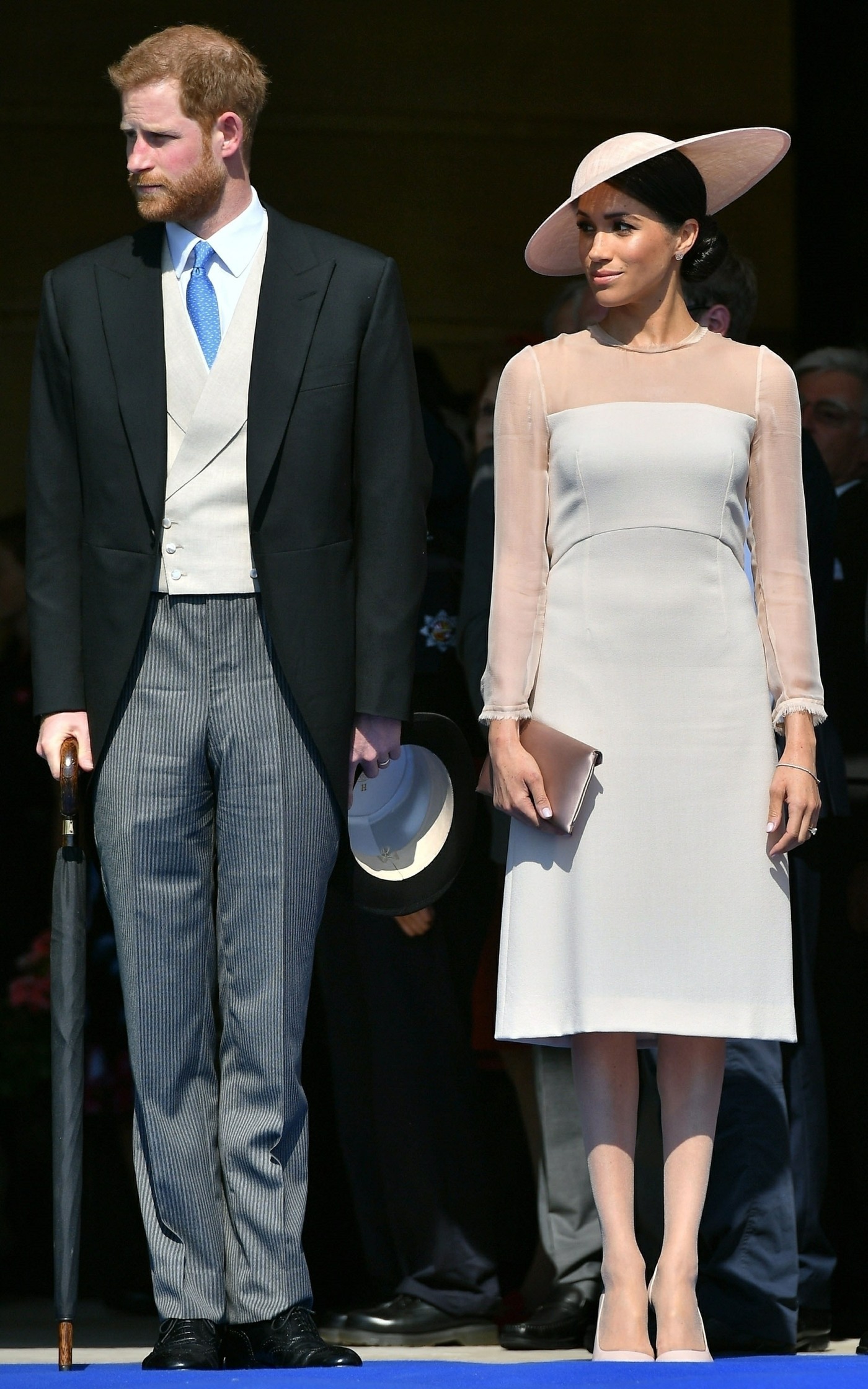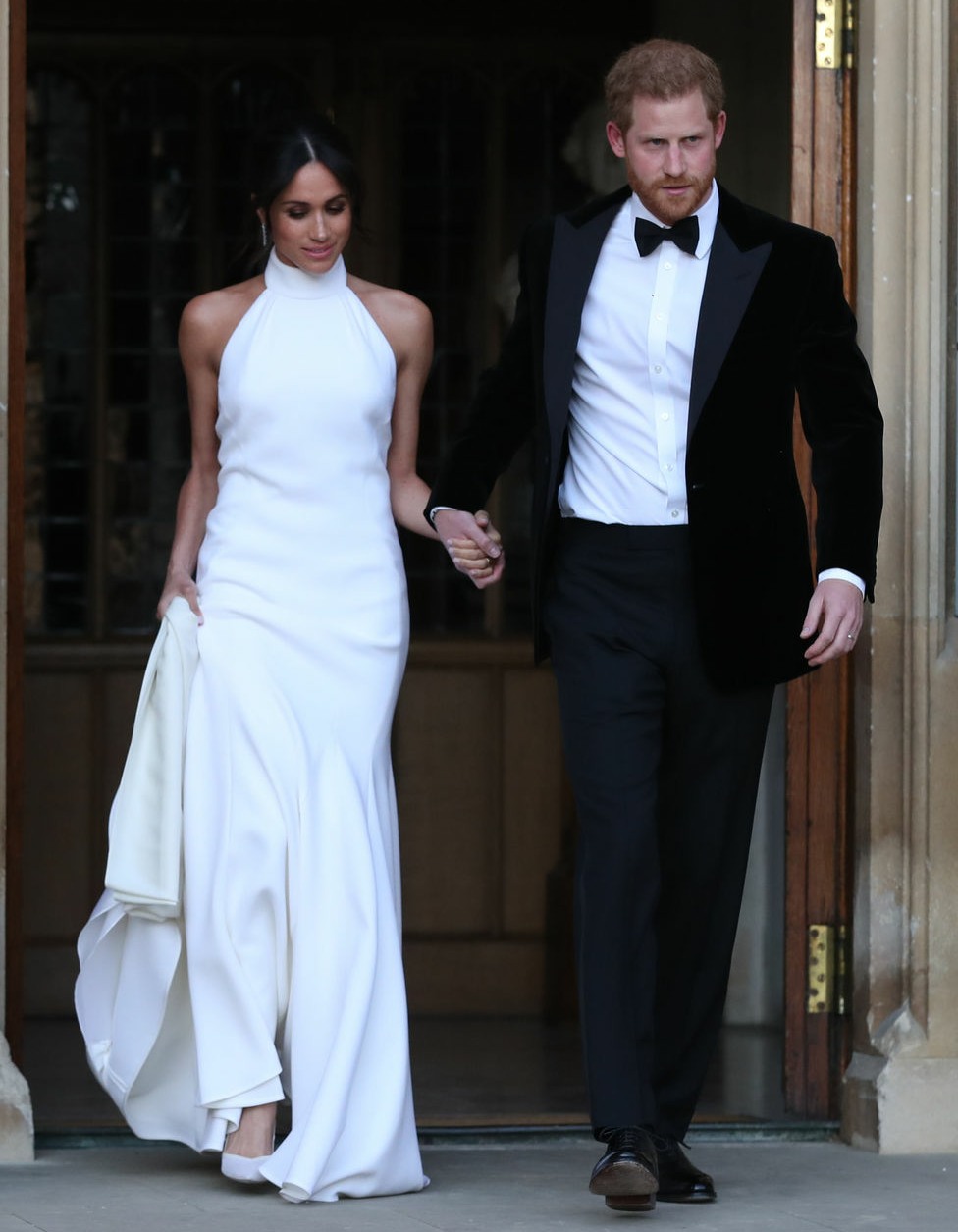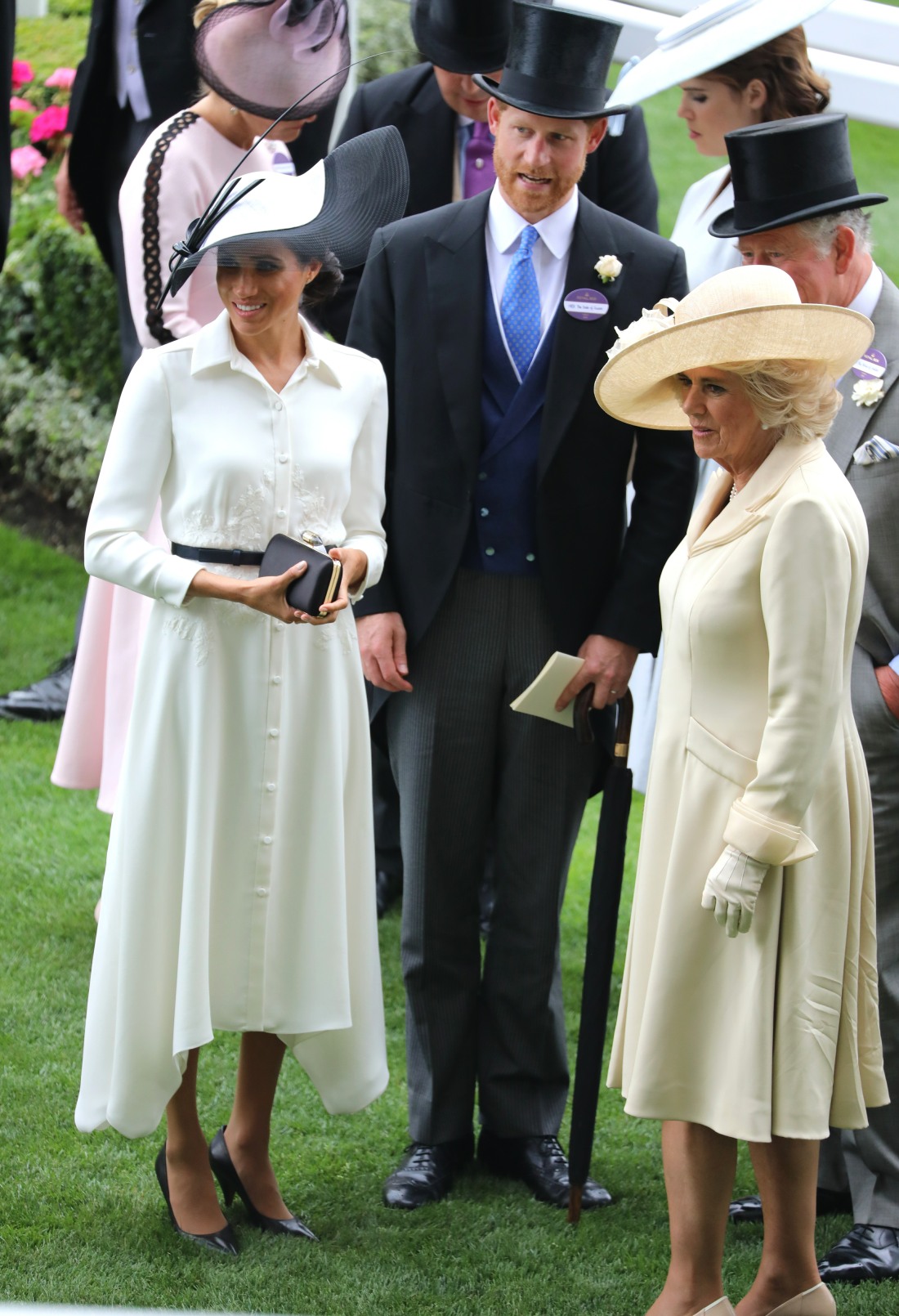 Photos courtesy of WENN, Backgrid, PCN.