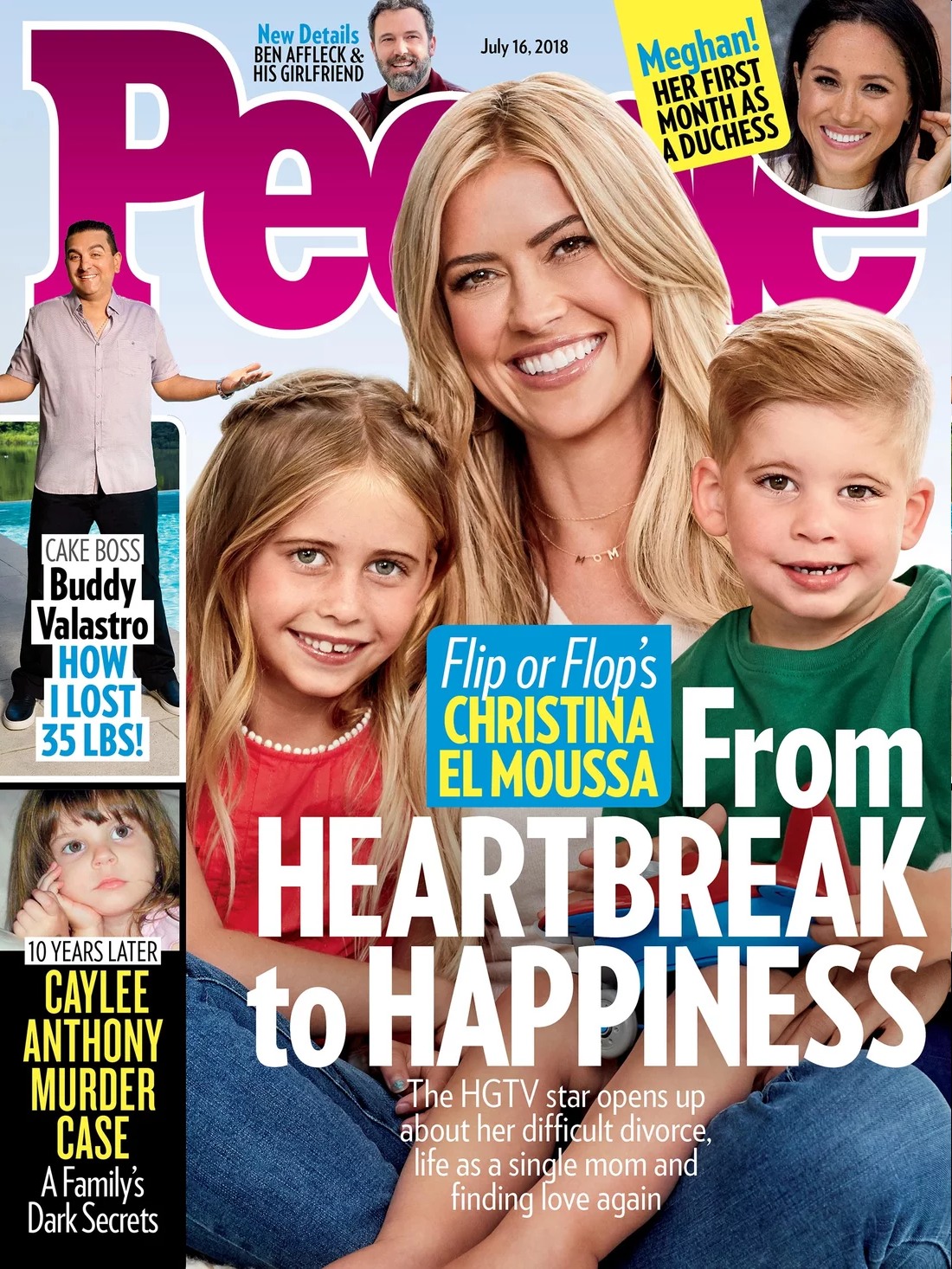 Recently, we discussed how Christina El Moussa was somehow getting a spinoff show on HGTV. Christina is one half of Flip or Flop, possibly the second-most popular show on HGTV? After Fixer Upper? I'm saying that because I find the Property Brothers to be really creepy and I never binge-watch their sh-t. But I can sit around and pleasantly watch a marathon of Fixer Upper and Flip or Flop any day of the week.
Anyway, Christina and Tarek El Moussa are now divorced after a rather spectacular public falling out in late 2016. They spent much of 2017 getting a divorce and building separate lives, but they are contractually obligated to still do Flip or Flop together, plus they have two kids together. Plus their whole business is just wrapped up together. So, the show must go on. The new season started a few weeks ago, and I have to say… it's actually pretty good? It's a look at two people who still care about each other, are committed to co-parenting and working together, but know that they can't be together. Christina is over Tarek, but I think he's still in love with her. It makes for some surprisingly dynamic television, actually. And now Christina is on the cover of People without Tarek. She's got the kids though:
It's been nearly two years since Christina El Moussa split from her ex-husband, Tarek, and while the Flip or Flop star is in a great place now, the split took a serious toll on her at the time.

"I felt like I was drowning," Christina, 34, says in the latest issue of PEOPLE. "I was doing whatever I could to stay above water and just get through the day."

In 2016, following an "unfortunate incident" where Tarek, 36, fled their home with a gun onto national-parks property, prompting a helicopter and 11 officers to respond to the scene, the pair separated, leaving the fate of their reality show and million-dollar home in limbo. In the aftermath, "a lot of people were thinking, 'What's going to happen?' Tarek and I were so tied together on everything: real estate, the show, our children, our house. It was so stressful, and everyone was worried that it was going to explode."

Despite the drama, there was no explosion and the pair continued working together while co-parenting their daughter, Taylor, 7, and son, Brayden, 2. "Somehow we managed to build something even bigger than we had before," she says.

With the dust settled and the drama mostly behind them, Christina is moving into the next chapter of her life. "I thought of this year like a rebuild," she says. "So I'm starting from scratch. I'm moving, I have a new TV show, a new boyfriend—there's a lot of projects going on. I'm just so happy, and for the first time in a long time, I feel at peace, which is such a good feeling."
It's what I suspected: they've managed to still stay tangled up professionally and financially, but Christina now has the freedom to do her own thing, to move on romantically, and to slowly build up her own separate professional profile. On the new season, they seem to have figured out how to work on houses separately too – it feels like for the bulk of the renovations, only one of them is there at a time, but they're constantly checking in with each other every day. It's not the worst. And I'm happy for Christina that she managed to figure it out and carve out her own life in the wake of his bulls–t.
Photos courtesy of Instagram, cover courtesy of People.