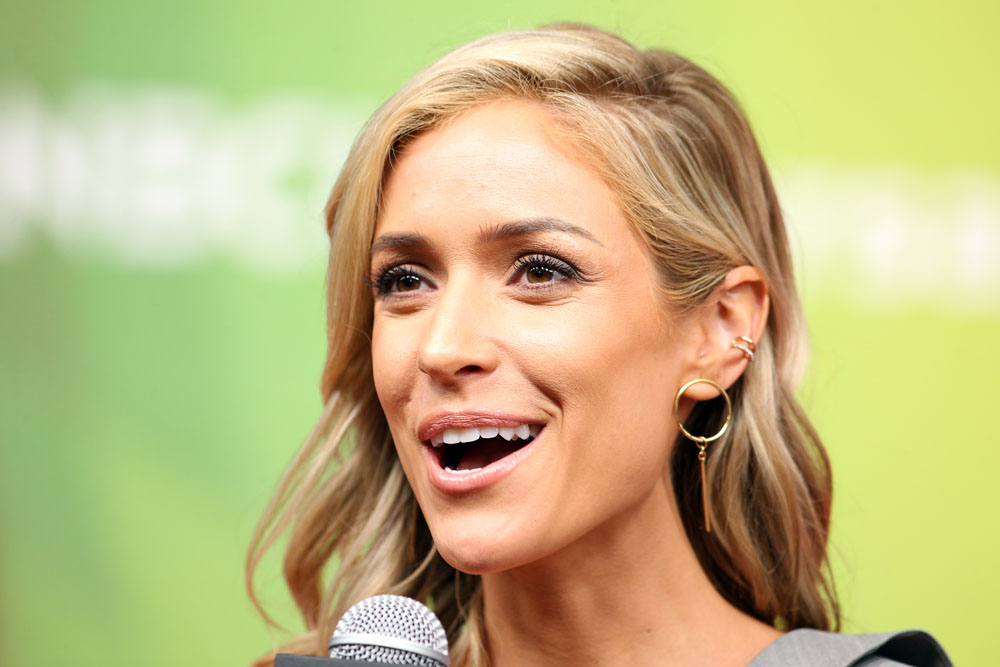 US Magazine has an interview with Kristin Cavallari, who has a new reality show premiering on E! this Sunday called "Very Cavallari." She's apparently not going to feature her children on the show and will focus on the staff at her shop along with her husband, quarterback Jay Cutler. I guess she's taking a page from Lisa Vanderpump. Since Kristin is all about being a mom and shielding her kids from fame while talking about them and posting photos that don't show their faces, she spoke to US about how healthy her kids are. They're so healthy she only needs to take them to the doctor once a year. US doesn't mention the fact that Kristin doesn't vaccinate her children, but that's the undertone of this article. Kristen said, in 2014 when she only had one child, that she wasn't going to vaccinate her son because she's read books about autism and stuff. That's also why her kids' diet is mostly gluten free and organic, but they are allowed treats occasionally. I can't with this woman. Here's what she said:
Kristin Cavallari doesn't have a pediatrician on speed dial. The mom of Camden, 5, Jaxon, 4, and Saylor, 2, recently told Us Weekly the only time her kids have been to the doctor is for a routine yearly checkup.

"I got to think we're doing something right. No ear infections. No nothing," the Very Cavallari star told Us. The 31-year-old, who is married to former Miami Dolphins quarterback Jay Cutler, admitted she is "probably going to get s—t" for boasting about her healthy children, but she couldn't care less. "I've gotten flack for how I raise my kids, but people don't really understand," the Hills alum quipped. "I know what I'm doing is right…"

"I'm cooking gluten-free. We try as to eat as organic as possible. We don't buy a lot of processed foods," Cavallari told Us. Though the E! personality wrote True Roots — a cookbook filled recipes free of gluten, dairy and refined sugar — her kids are allowed junk food.

"We go out to eat every weekend. They get donuts. They get whatever they want when we're on vacation," Cavallari explained. "We were at a birthday party yesterday and they were eating cake. I think if you're too strict, they may end up going the other way. But of the time they're eating healthy."
So I guess Kristin is tacitly confirming that she still doesn't vaccinate her children. In 2014, when she came out against vaccinating, she had only the one son, Camden, who turns six this August. She now has son Jaxon, four, and daughter Saylor, two and a half, all with Jay. (Because I'm annoyed with her I'm going to side eye her kids' names. Camden is fine, but Saylor with alternate spelling? Jaxon is also new to me.) At least she's not all Kat Von D-ing anymore about how it's her choice not to vaccinate and how informed she is about it. The pResident himself is an anti-vaxxer and "truth" is now whatever people decide it is. (No, it's not, but you know what I mean.) Unfortunately there are real consequences when some people cling to their own version of reality, in this case not just for the children of anti-vaxxers but for everyone who comes into contact with them.