Embed from Getty Images
While you were eating your feelings about the rise of fascism, a great love story was taking place. Katharine McPhee, 34, got engaged to music producer David Foster, 68. It will be Katharine's second marriage and David's fifth. (One previous marriage isn't that bad, but four seems a little excessive. Katharine is young though give her time.) It turns out that David was at Katharine's first wedding, to Nick Cokas in 2008, and that he played the piano at the reception. David wasn't even on his fourth marriage at that point, he married Yolanda Hadid (Bella and Gigi's mom) of RHOBH in 2011 and they divorced in 2017. These two got engaged sometime last month after about a year together (although they've known each other since at least 2006).
Katharine recently posted details of the engagement, sharing a text message she sent a friend that David proposed in Anacapri, Italy on top of a mountain, joking that he was either going to push her off or ask her to marry him. Romantic.
She also posted a photo taken on a yacht from that trip, where you can sort of see her new engagement ring. I've included an inset of the ring on the photo below. The angle is bad though so you can't really see the stone, but the setting is pretty. (I tried not to block her adorable floofy dogs!)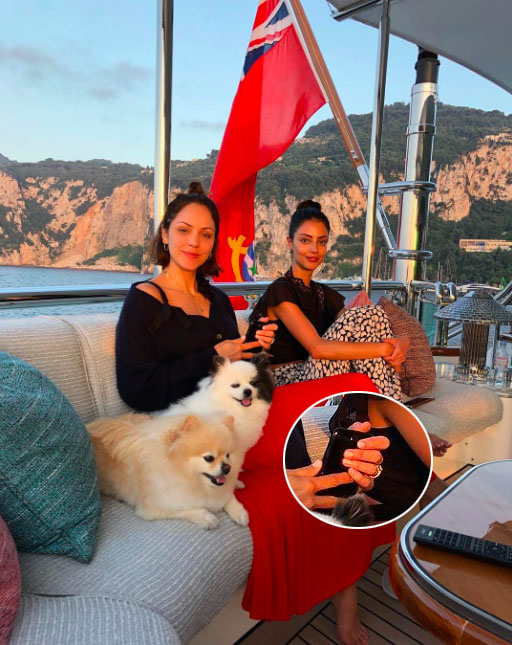 As for the headline, David's daughter, Erin, 35, has jokingly called Katharine "mommmyy" and "stepmom" on social media. It's kind of funny, and it's obvious they're close. They probably have a lot in common and I'll leave it at that. Another one of David's daughters, Sarah, 37, commented on the post "out of the country, what did I miss?" Sarah previously told US that she supports her father's relationship with Katharine and that "We just want someone that's going to treat him well and that cares about him." David has three other daughters, the oldest of whom is 48, and seven grandchildren. Congratulations to David and Katharine!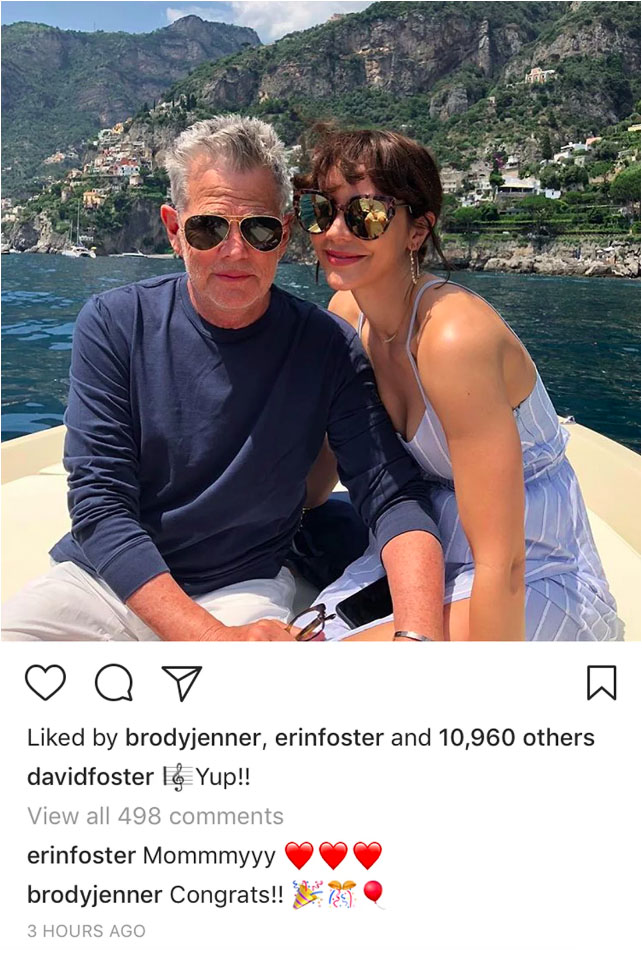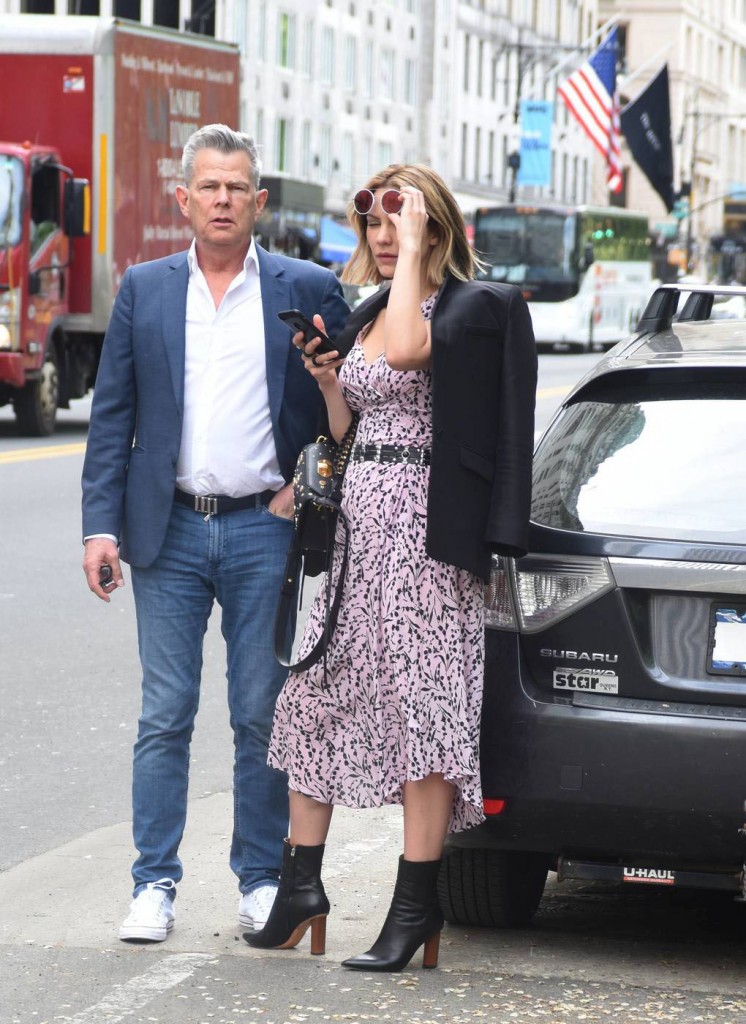 Photos credit: Backgrid, Pacific Coast News, Getty and Instagram