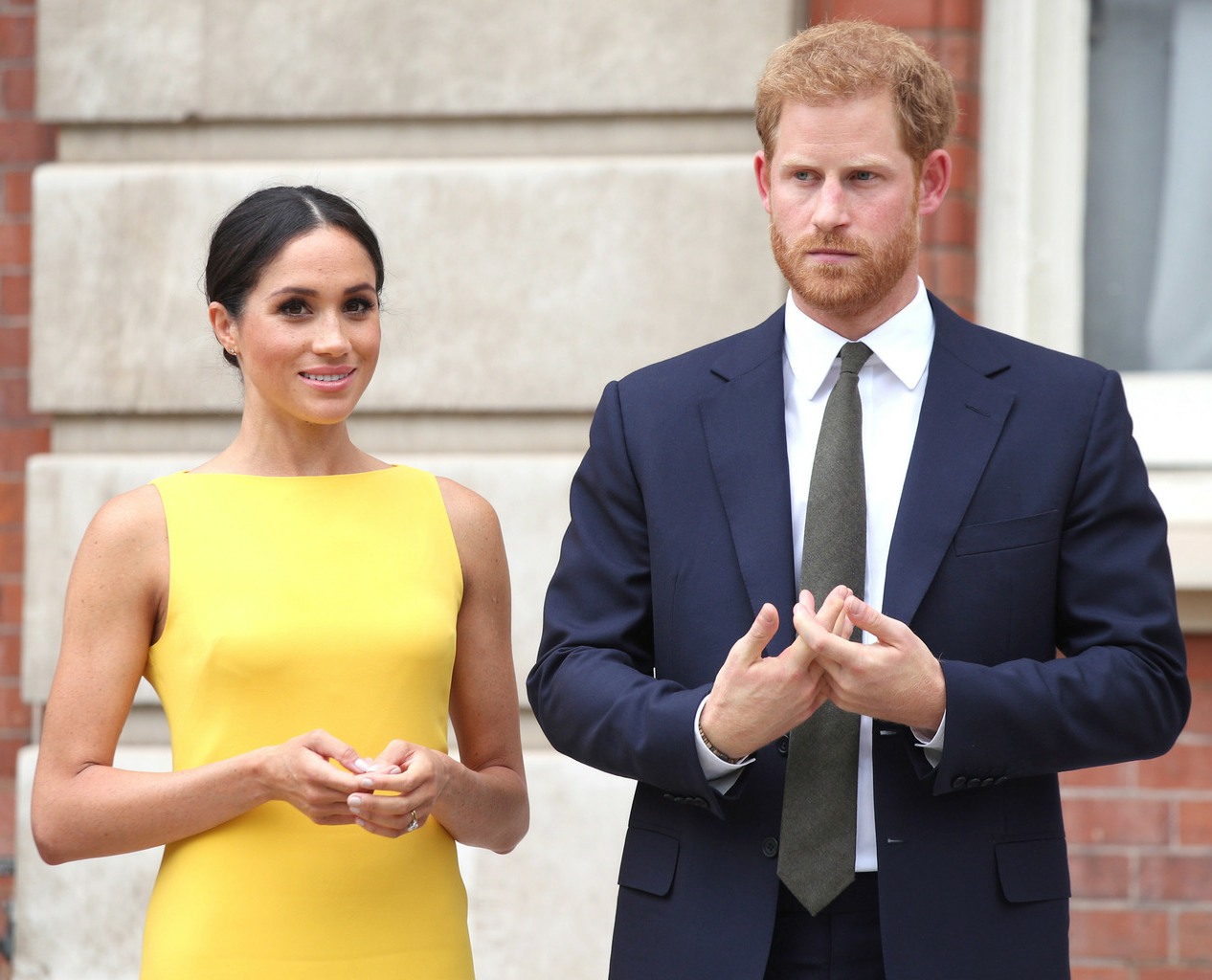 Here are more photos of the Duchess of Sussex in that yellow Brandon Maxwell dress that everyone liked. She really did look good, and I hope this is the kind of style she goes for more often as a duchess: clean, simple lines, bold colors, conservative hemline. The poor woman hasn't even been a duchess for two full months and people are already jumping all over her about everything, from fashion to hair to her (admittedly terrible) family. So what's new on the Meghan-bashing beat? Well… apparently, Meghan has adopted a faux British accent. At first I didn't hear it, but the more she talks in this video, you can actually hear it:
Meghan said my name, that's me done😭 pic.twitter.com/167F2ubjUh

— Aya El Zeiny (@elzeiny99) June 14, 2018
I laughed a little bit, I cringed a little bit, and I got mad on her behalf a little bit. I think the weird accent thing probably started out as Meghan trying to adopt a "posh" American accent, so that she sounded like old-money Connecticut WASP, you know? Like, it started out as her Katharine Hepburn accent, which is exactly the kind of voice/accent I would adopt if I was around stuffy protocol people all day long, I would just do Hepburn-in-The-Philadelphia-Story all day long. But yes, then the Katharine Hepburn accent phased into a weird Madonna-esque fake-British accent through the course of a brief conversation. It's not great. But she IS an actress. Even then, if you're an American with an affection for BBC America or any British television show, I guarantee that you've tried out a British accent before, just to see if you could do it. I practice my fake British accent when I'm alone in the car. I think I've actually gotten it down.
The thing is though… everyone's talking about her accent fakery and no one is talking about how genuinely sweet and down-to-earth she seems here. She's actually introducing herself to random people with "I'm Meghan," like we don't know! She asks for their names too. Until she starts doing it full-on and talking about being keen for scones, I think we should just wait it out.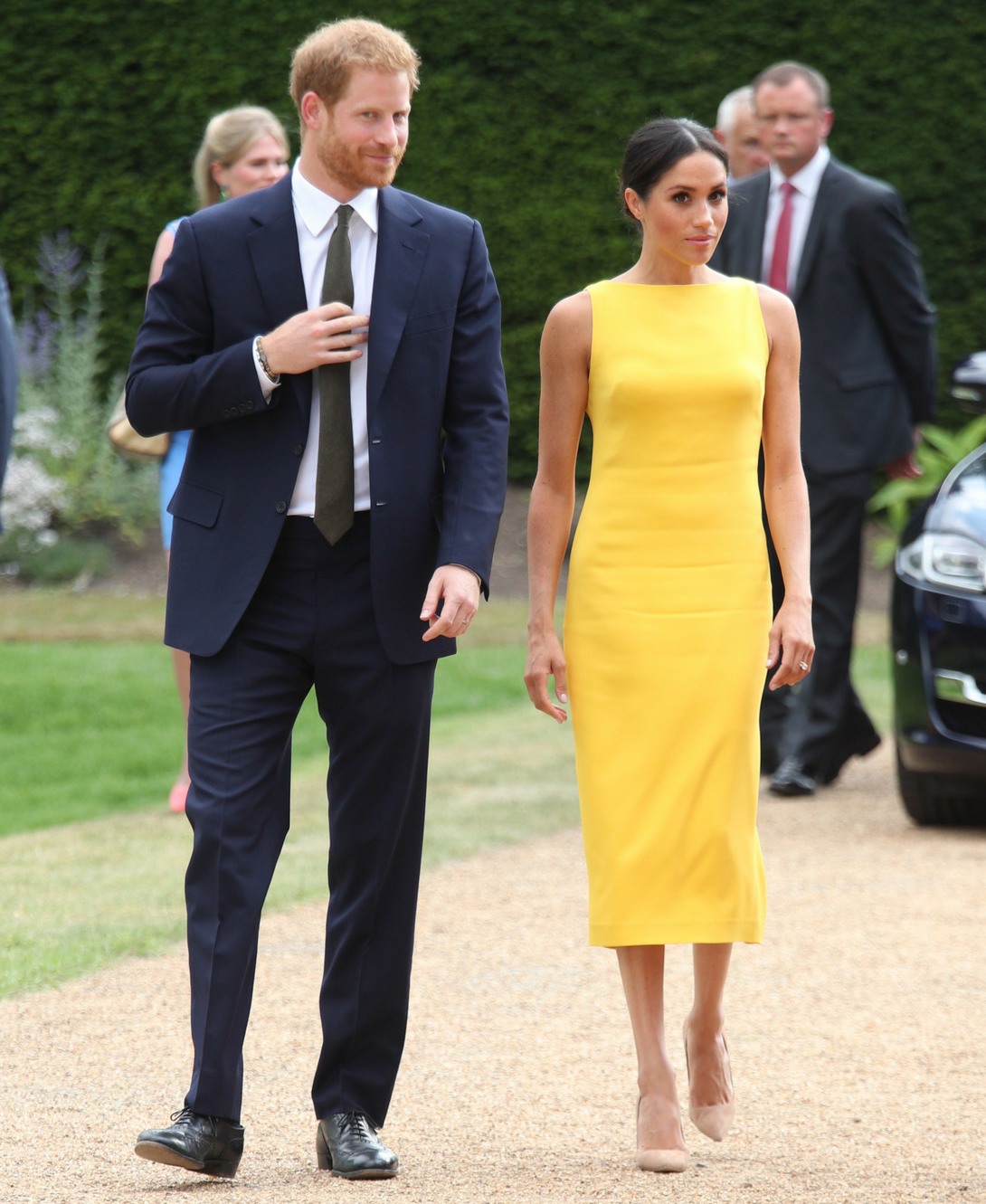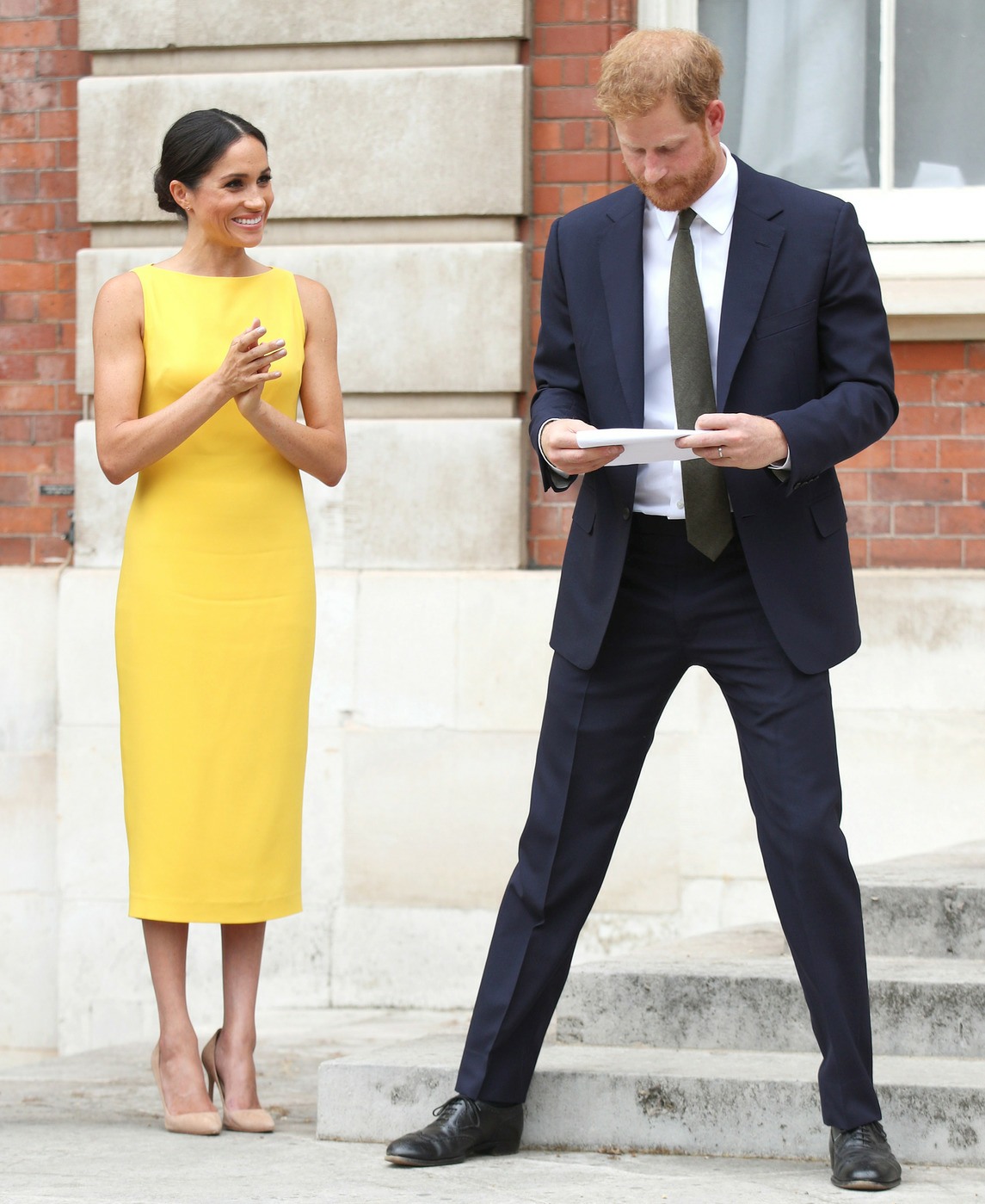 Photos courtesy of Pacific Coast News.