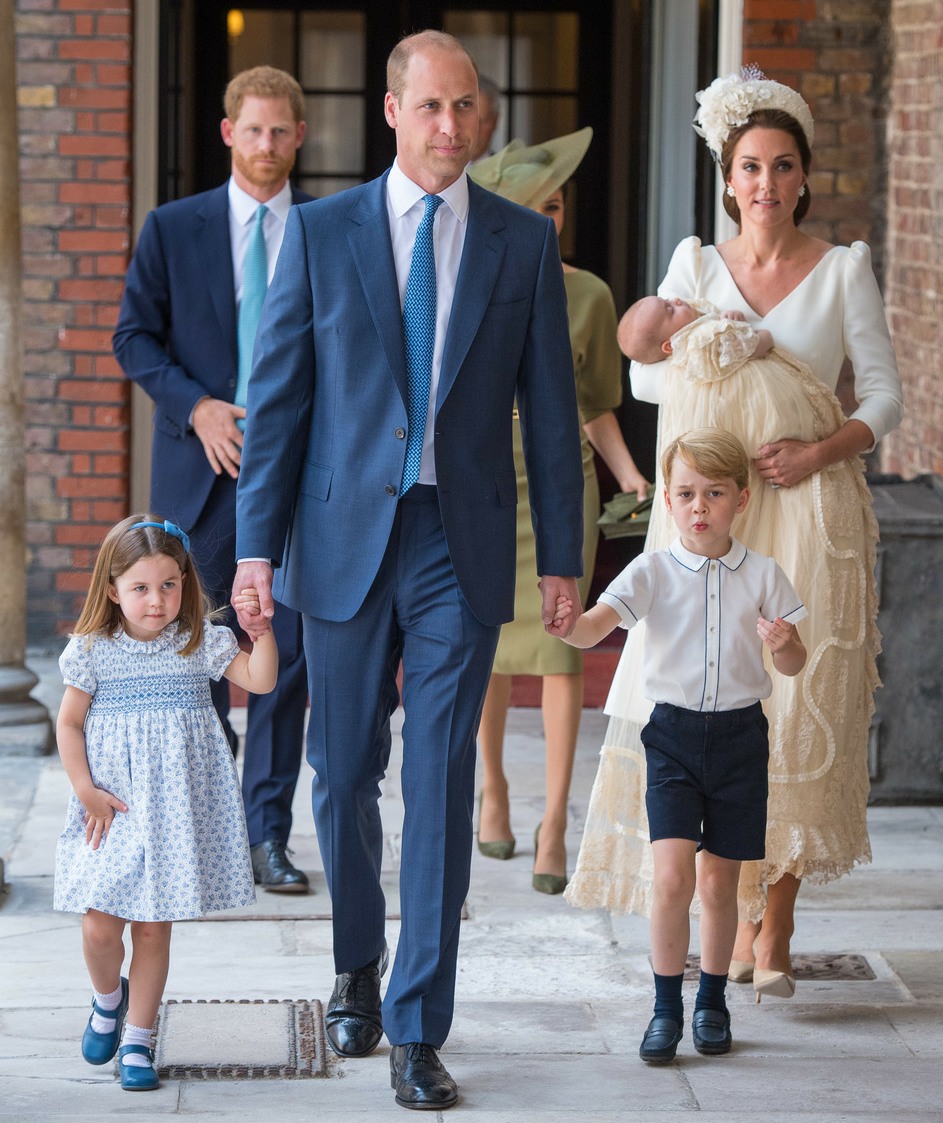 Here are some photos from the christening of Prince Louis of Cambridge, which was held on Monday at the chapel in St. James's Palace. Once again, the Duchess of Cambridge wore McQueen – this is a new dress which looks so much like about five other dresses in her closet. She's really trying to bring back puffy shoulders and puffy sleeves. The Jane Taylor headpiece really does seem… odd. Odd for her face, odd for the occasion.
But really, people want to talk about Prince Lou and how he's a very sleepy angel-baby. He seems to have very light coloring too, right? Just going from memory, it felt like it was pretty clear that Charlotte was always going to have brown hair, even when she was a baby? Whereas I think Prince Lou will have similar coloring to George – very light blonde hair which gets darker as he gets older, which is the same as William. Kate was overheard telling the Archbishop of Canterbury that Louis is "very relaxed and peaceful… I hope he stays like this."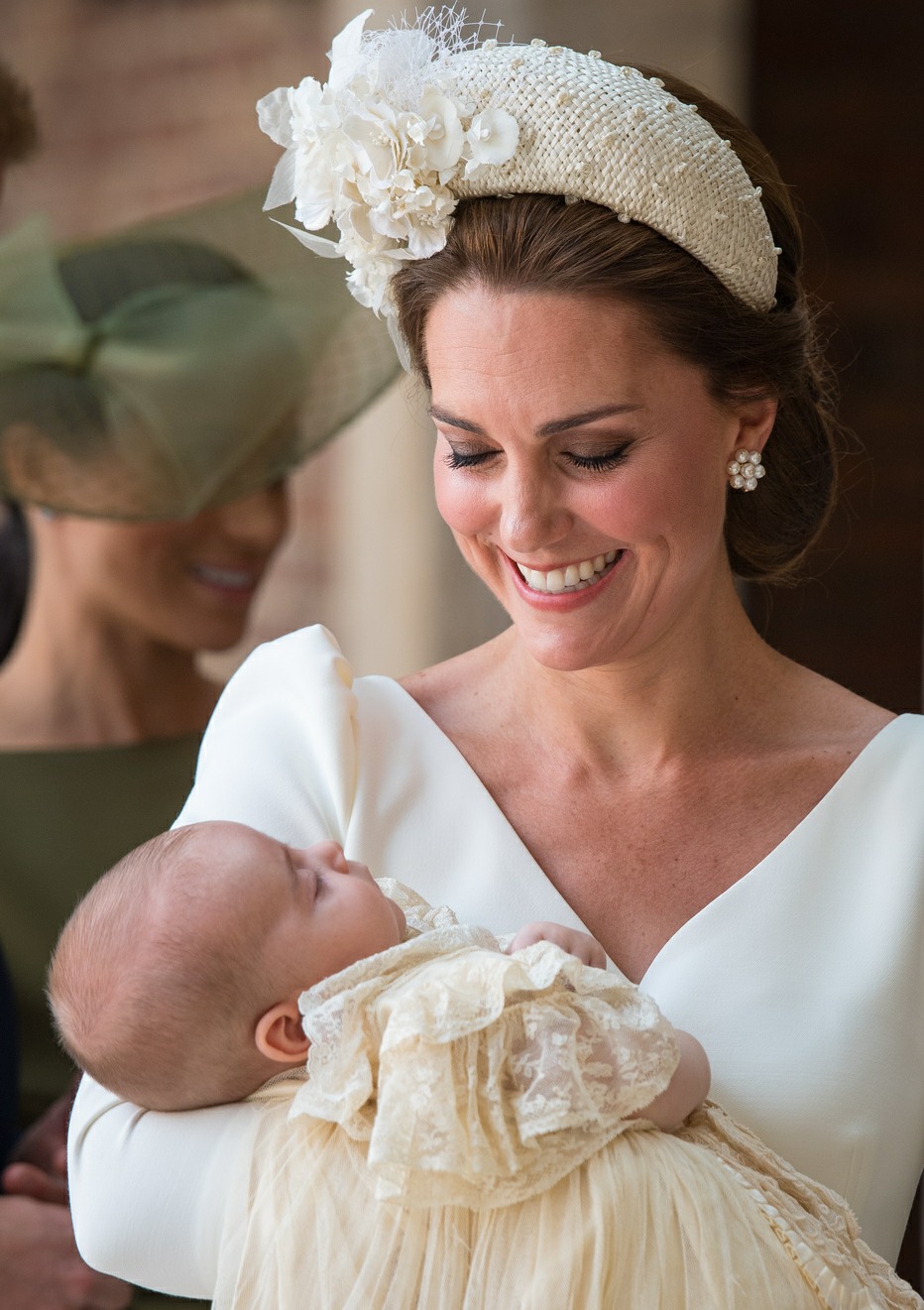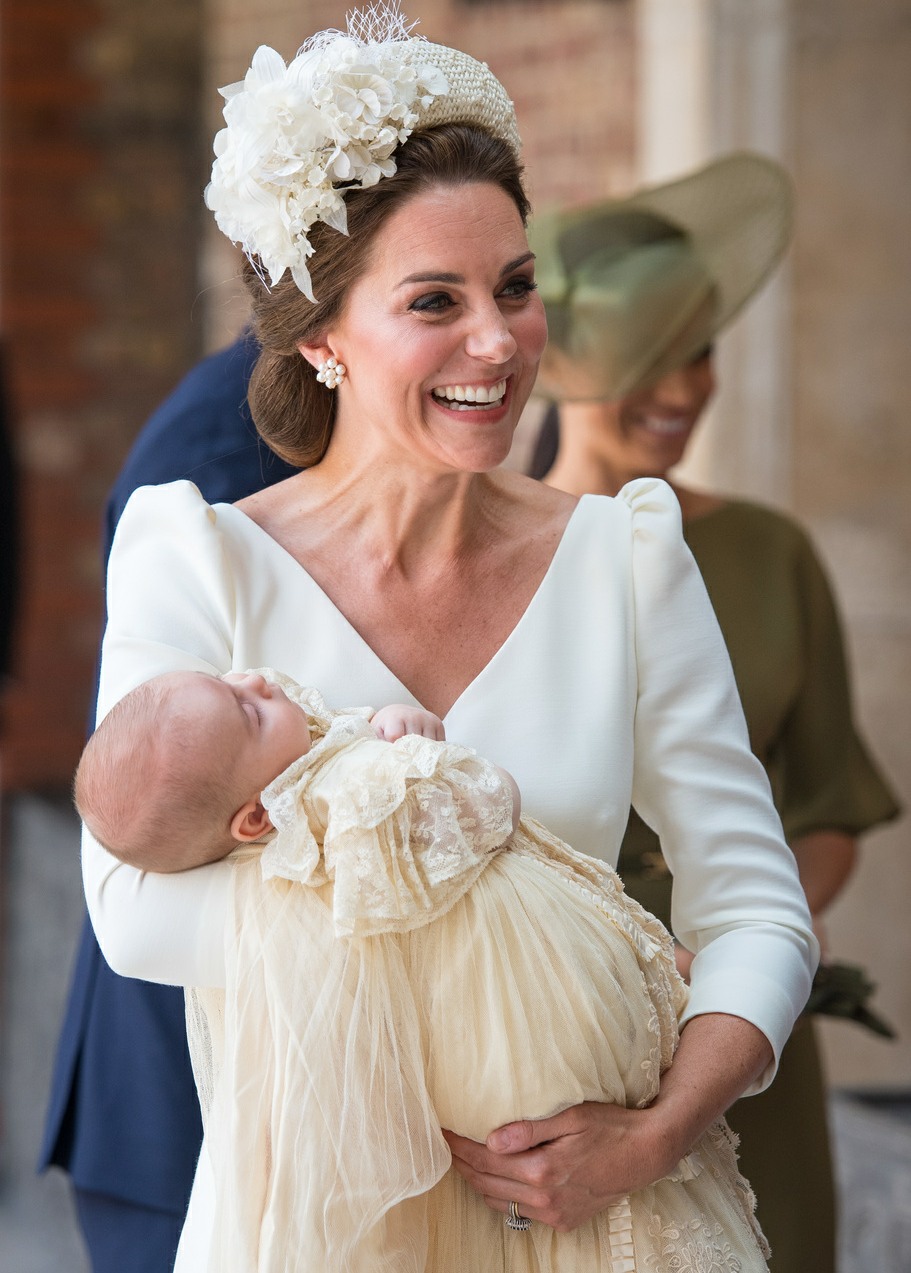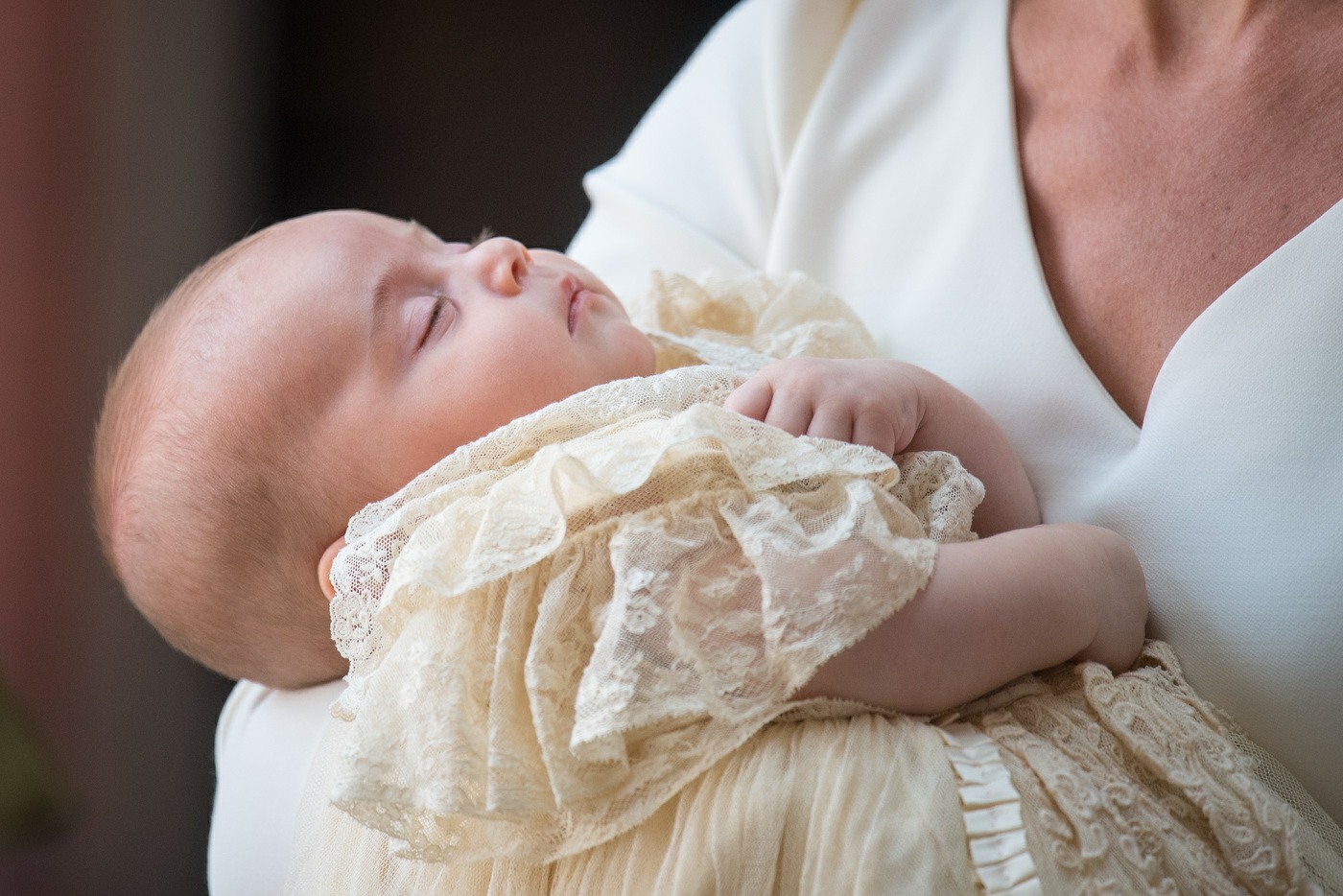 Here are more photos of Carole Middleton, Pippa Middleton (with Terribly Moderately Wealthy James Matthews) and the Duke and Duchess of Sussex. I still like Meghan's Ralph Lauren ensemble – chic, simple, but not too "look at me, I'm the star of this!" She knew Kate would be alpha-dogging so Meghan made the right choice.
Photos courtesy of Getty, Pacific Coast News.