Khloe Kardashian has been chatting a lot on social media these days. I hope it's just a phase, because good lord, she seems to have a lot of time on her hands for a first-time mother. Khloe ended up chatting with some of her Twitter followers about breastfeeding, a conversation which seems to be in the air these days. Serena Williams made breastfeeding a major issue within her HBO series Being Serena, especially when her coach told her flat-out that she had to stop breastfeeding Olympia after six months. Serena did it, but you could tell that she was torn up about it. As it turns out, Khloe stopped breastfeeding Baby True before True even turned three months old.
Khloé Kardashian is getting candid about her decision to discontinue breastfeeding.

The 34-year-old reality star connected with fans via Twitter over the weekend, revealing she "had to stop" nursing her infant daughter True. "It was really hard for me to stop (emotionally) but it wasn't working for my body. Sadly," she wrote in one tweet.

Khloé also shared that she "had a lactation specialist and everything" and had tried "every trick in the book" like drinking more water, eating specialty cookies, "power pumping" and massage, admitting she was extremely relieved when she didn't have to "stress and worry" about it anymore.

Another difficulty was the comparisons she felt to sister Kourtney Kardashian's experience with her three children. Wrote Khloé, "It was so frustrating because for Kourt it was sooooooo easy for her to breastfeed. My experience was very different."
My guess is that Khloe was just one of those women who found it really difficult to breastfeed and/or produce milk. It happens. It happens to many women. The Motherhood Industrial Complex judges women who stop breastfeeding or women's who have problems with it. As Serena Williams said in one of her Wimbledon press conferences (and I'm paraphrasing), what she learned from pregnancy, birth and months of breastfeeding is that every woman's body is different. Kourtney had an easy time with breastfeeding, all of her deliveries, everything. Khloe had a pretty easy pregnancy, but her body just couldn't make breastfeeding happen. And it's fine.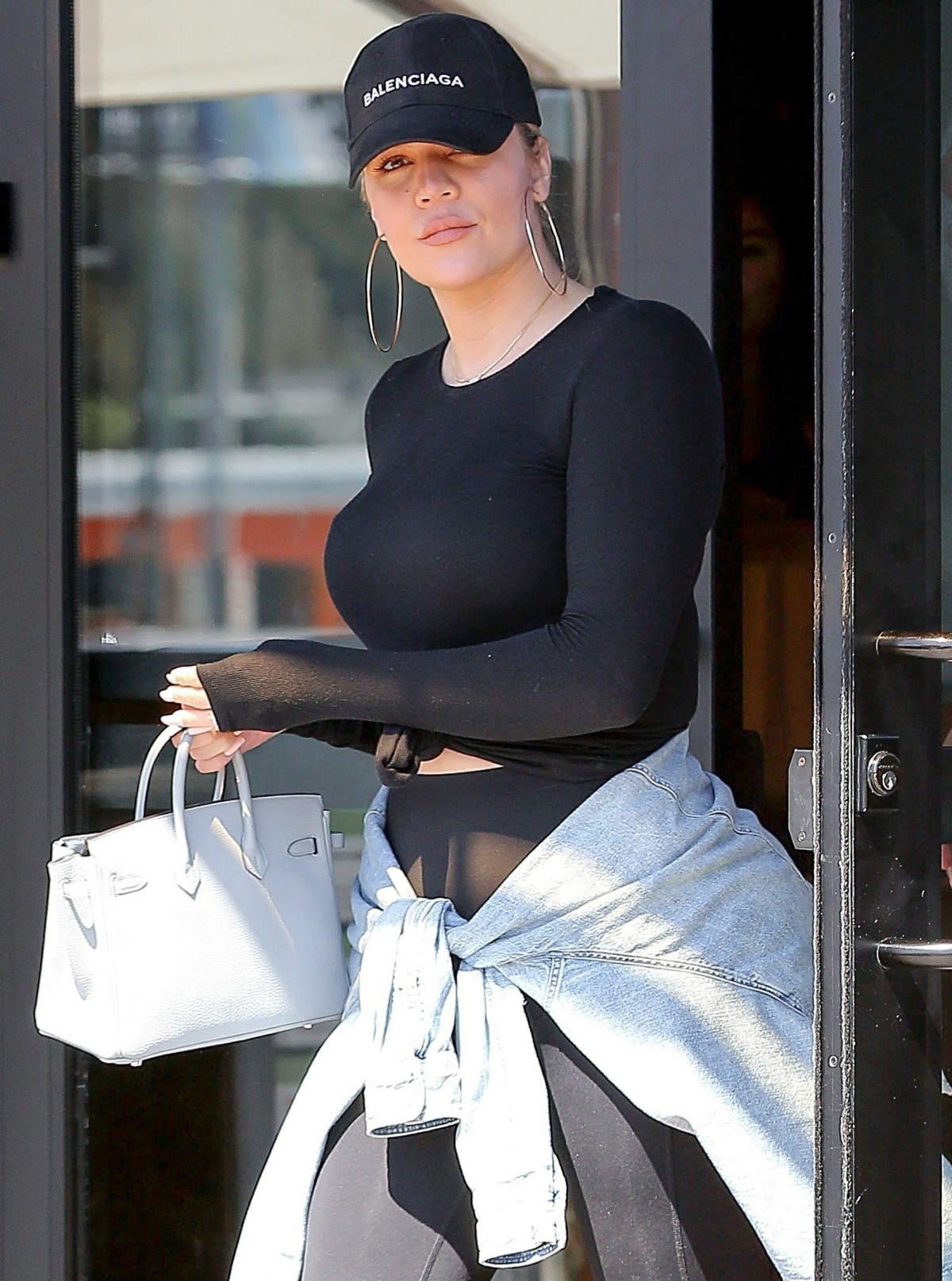 Photos courtesy of Backgrid.