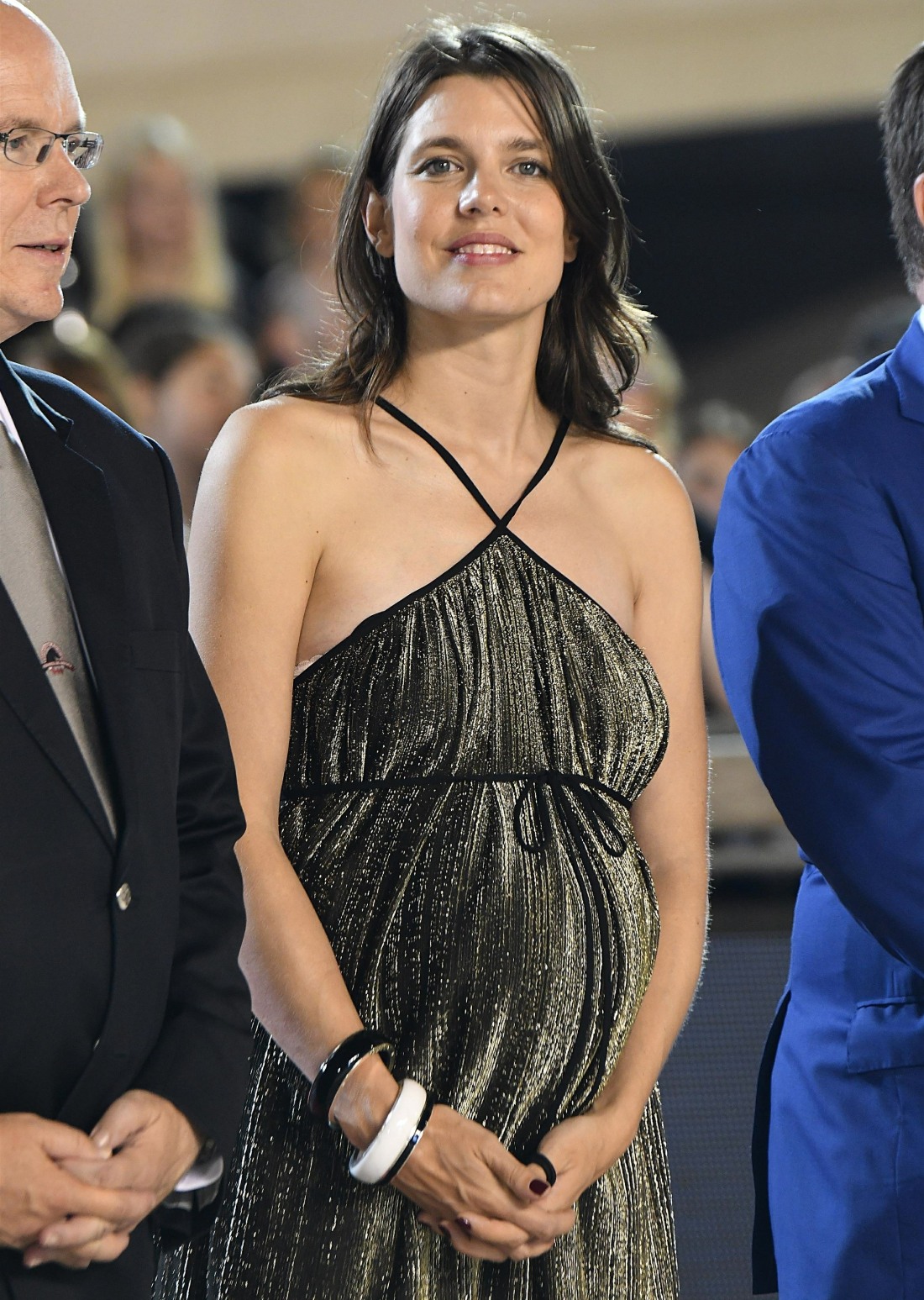 I really enjoy how loose and easy Monaco's royal family is. They always seem to have a rash of hush-hush babies, secret pregnancies and shotgun weddings. And no one really bats an eye. Imagine if the Grimaldis had to deal with the pearl-clutching British press, you know? Anyway, I've always enjoyed Charlotte Casiraghi's exploits. She's extraordinarily beautiful, she lives the life of a princess without any of the hassle, and she's the Queen of IDGAF. Charlotte is already a mom to a son, Raphael, from her relationship with Gad Elmaleh. I don't think Gad and Charlotte ever married, because she DGAF about that. Gad and Charlotte broke up in 2015, and she had a series of lovers after that. Her latest lover is Dimitri Rassam, and it looks like she's pregnant again. Thankfully, they were already sort of engaged back in March.
Charlotte Casiraghi and her fiancé Dimitri Rassam are expecting a baby. After weeks of press speculation, Casiraghi, 31, unveiled her bump during the recent Monte Carlo International Horse Jumping events. The news comes a few months after Princess Caroline of Monaco's eldest daughter confirmed her engagement to Rassam by wearing a diamond ring on her left hand as they attended their first official Monaco event together in March.

A source tells PEOPLE that Casiraghi is "due late this summer, early September." The child will be the seventh grandchild for Princess Caroline (the 62-year-old royal's clan has welcomed two additions since April) and the second grandchild for Dimitri's mother, glamorous French actress and former Bond girl (For Your Eyes Only) Carole Bouquet.

Casiraghi and Rassam got engaged in March while on ski vacation in Zurs, Austria, with Princess Caroline. Their wedding plans remain secretive. Initially, it was speculated that they might marry as early as this month. While an early October date has now been mentioned around Monaco, a source tells PEOPLE that plans now suggest a civil ceremony in December (their second anniversary as a couple), with a larger family wedding, similar to the glamorous 2015 ceremony of Beatrice Borromeo and Charlotte's younger brother Pierre, scheduled for next spring. That event, sources indicate will be held in privacy at Bouquet's 12-acre vineyard on the Italian island of Pantelleria.
Well, congrats to her. Charlotte is such a modern girl and I love how she's not hampered by convention. She's out there, living her best life. Good for her. It probably helps that she's rich and that the Monaco and French press tend to EXPECT this kind of insouciance.
Also: doesn't it seem like Prince Albert is extremely fond of his niece? We haven't done enough analysis on all of the competing power dynamics between Albert and his sister Caroline. For years, it looked like Caroline's son Andrea would end up as the prince regent of Monaco, then Albert and Charlene finally welcomed a son, so Andrea doesn't have the same kind of power anymore. But even though it felt like Caroline was more than happy to act as the de facto "queen" of Monaco, it always felt like Albert was very close to his nieces and nephews.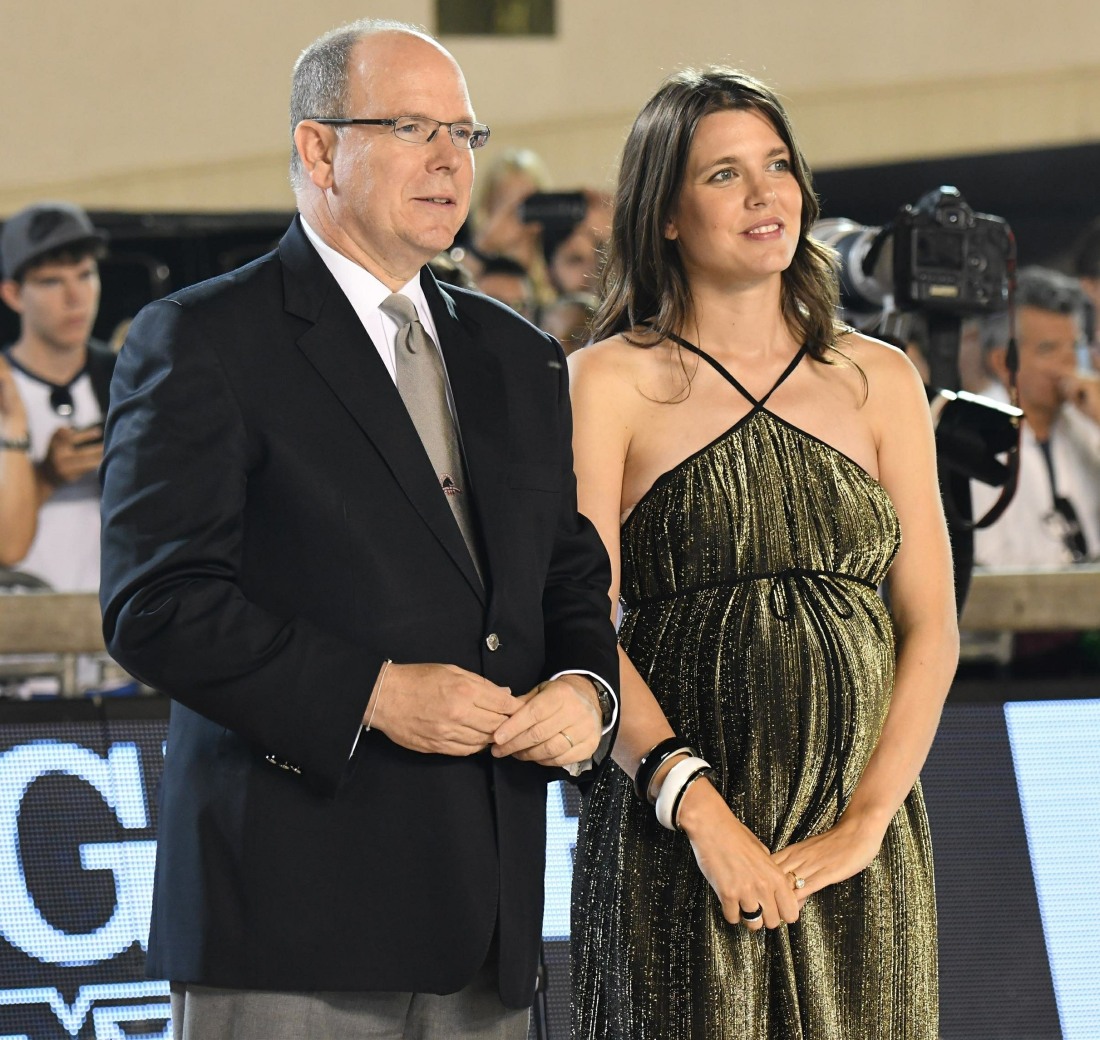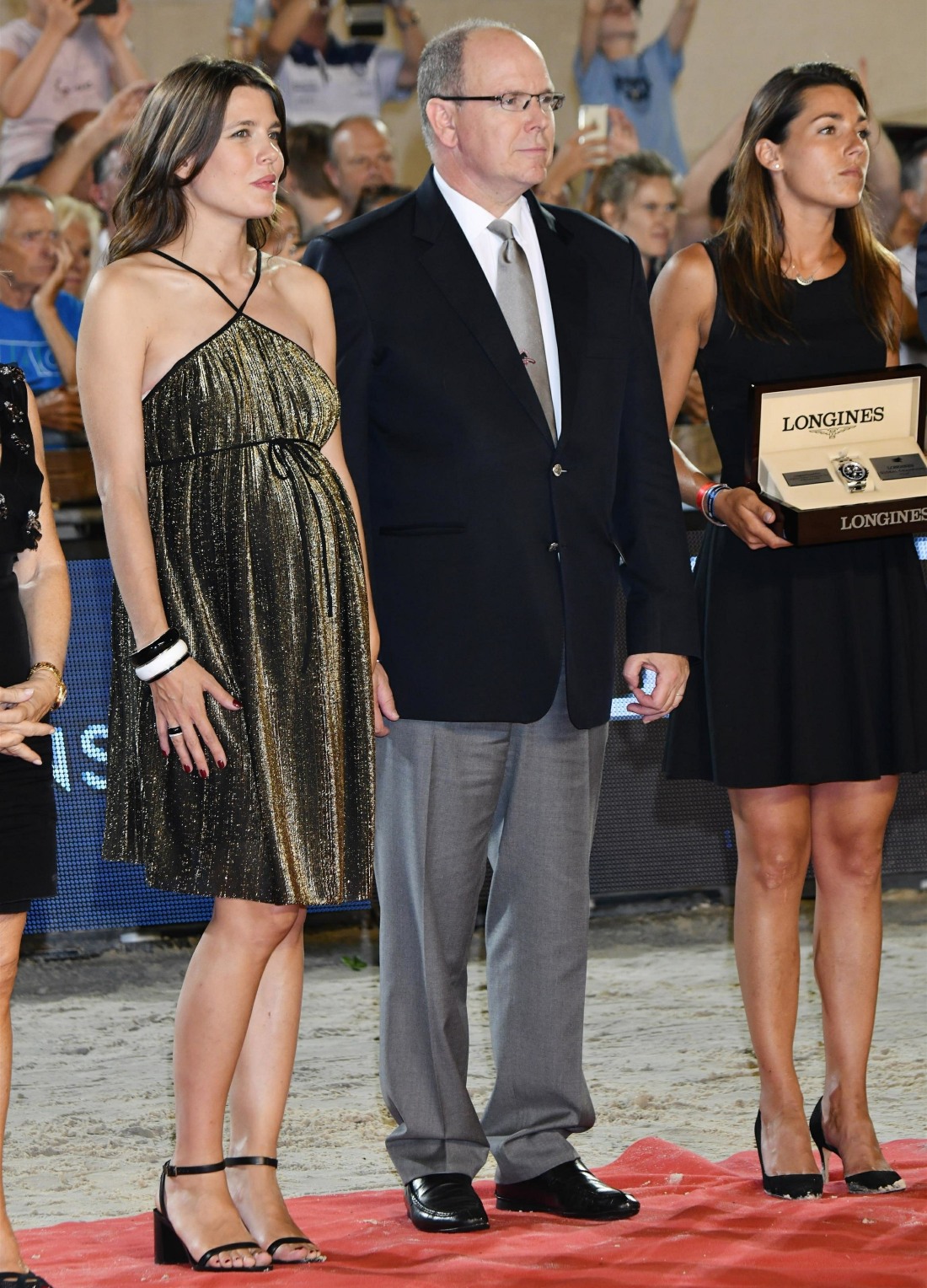 Photos courtesy of Backgrid.