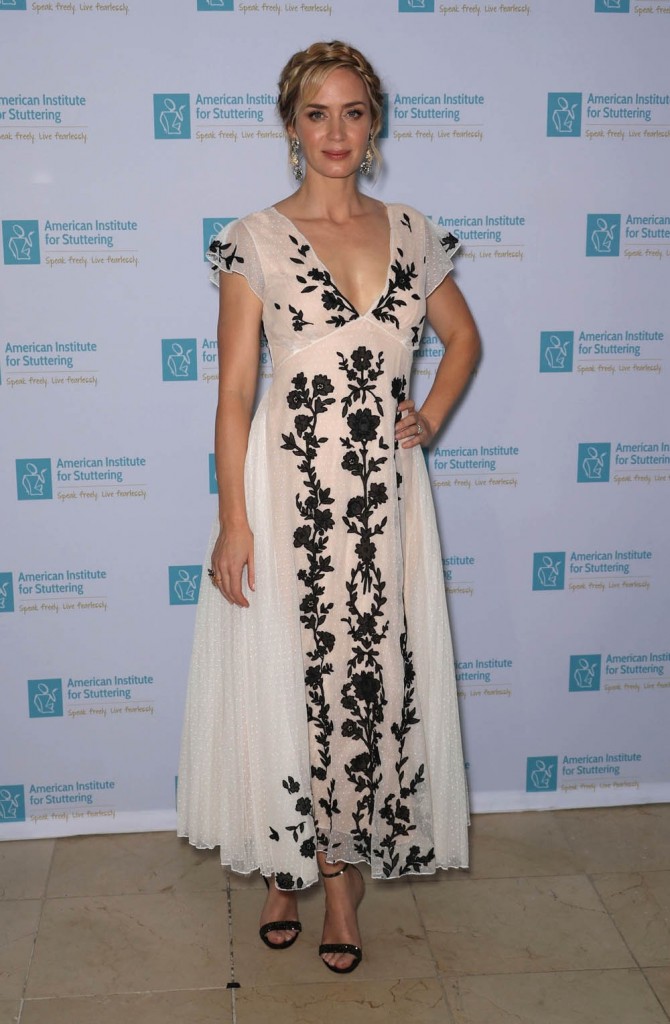 Emily Blunt is a lovely woman, who has had her hits and misses on the red carpet. I don't know about you, but I think she added another look to the "hit" column on Monday night. Emily served as host for the American Institute for Stuttering 12th annual gala at Guastavino's in New York City. She channeled classic Hollywood glam in a vintage-inspired dress from Christian Dior's Resort 2019 collection.
The simple cap-sleeved, A-line dress featured a white polka dot sheer tulle overlay with delicate floral appliques in black. She accessorized with dramatic drop earrings from Lorraine Schwartz and strappy sandals by Gianvito Rossi. She framed her face with a halo braid, which showed off her natural makeup palette.
Emily's handsome hubby, John Krasinski, was also in attendance, complementing his wife's look with a dark suit and tie. I love that guy, but I wish he wasn't still hanging on to that facial hair. He's so cute when he's clean-shaven. Just my two cents.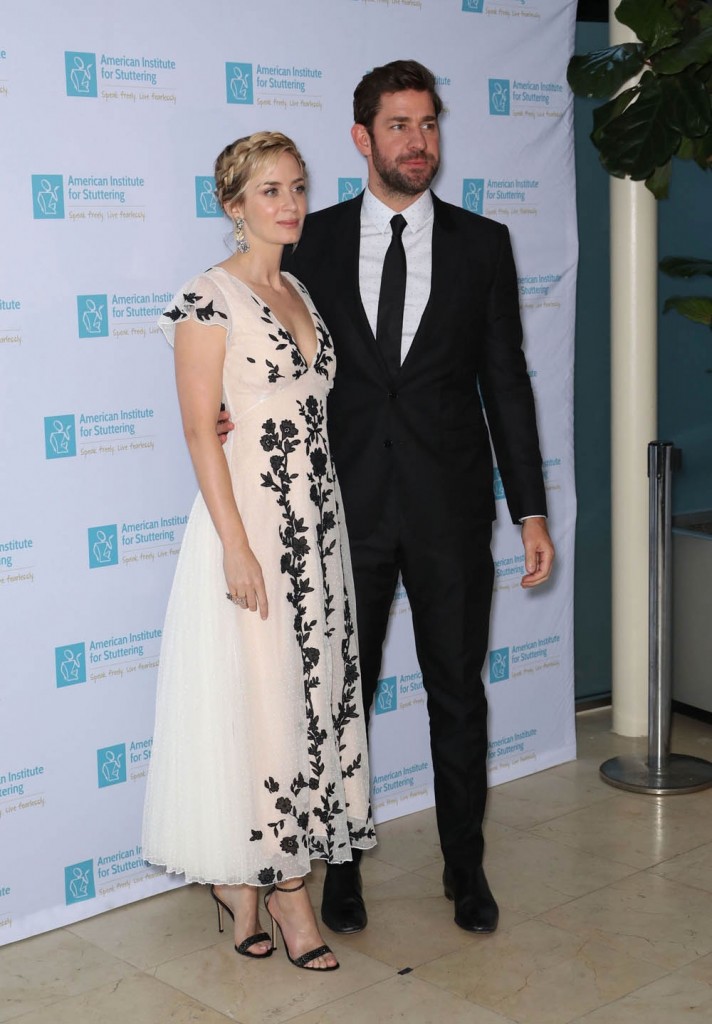 The evening served as a pre-anniversary date night for the couple, who celebrated their sixth wedding anniversary yesterday. They were married in 2010 in Como, Italy and are the proud parents to two daughters – Hazel, 4, and Violet, who turned 2 last week.
I don't know about you, but I love this look – maybe because it looks like something a non-celebrity like myself could get away with (the cheap, knock-off version of it. Wardrobe-wise, I have Dior tastes and an H&M budget). The dress is so delicate and pretty. I also like the updo and think it was a wise choice to forego a necklace and let those earrings make a statement. I've said it before and I'll say it again, John and Emily are such a cute couple. I'm hoping they share the screen again in the near future.
Photos: Getty Images