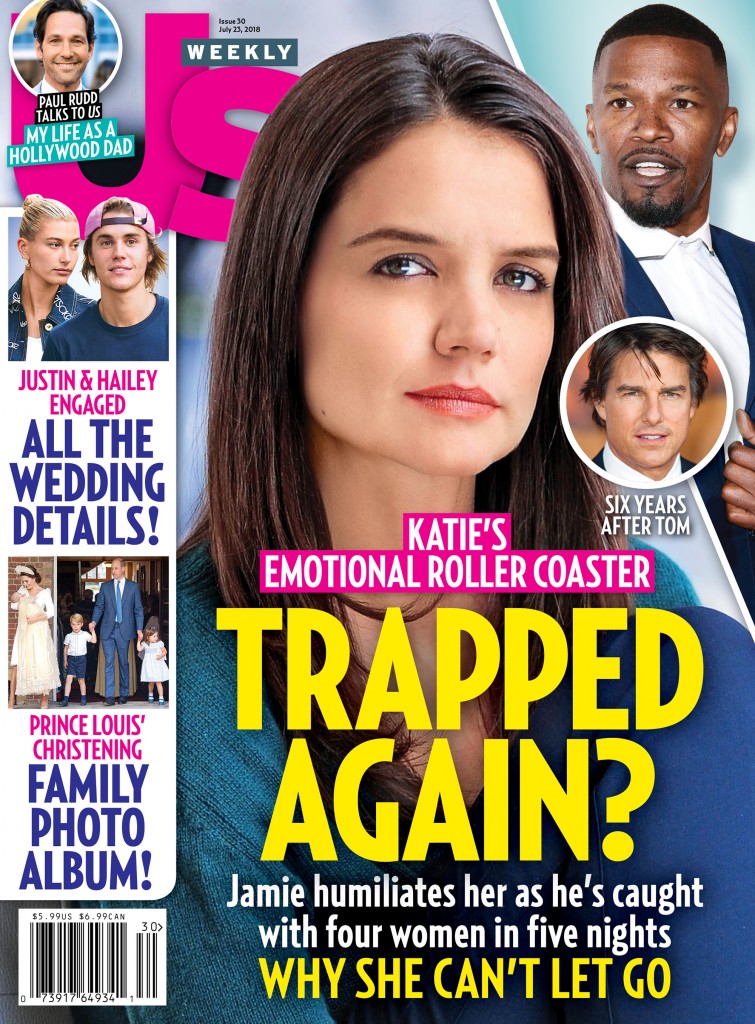 Many of us have been rooting for Katie Holmes since she escaped from Tom Cruise and his Scientology goons in the summer of 2012. I remember how surprising that story was, and how fascinating too. This woman left with full custody of her child after six years under the most controlling cult with one of the wealthiest and most influential celebrities in the world. She did it with a plan, a burner phone and help from her father, who was a divorce attorney.
When Katie started dating Jamie Foxx, many of us understood why they didn't go public. It's assumed that there was a clause in her divorce that she couldn't go public with another partner for 5 years, but of course that time has passed and we still barely hear about them. It's thought that they've broken up a few times, most recently earlier this month, and there are whispers that Jamie isn't commitment-minded and that he's unfaithful. According to US, this is possibly true and Katie is ok with it. I'm not buying that and will explain why after this excerpt:
Still going strong. Katie Holmes is absolutely "smitten" with boyfriend Jamie Foxx despite his eyebrow-raising behavior with other women, a source exclusively reveals to Us Weekly.

"She has fun with him when they are together," the source explained in the newest issue of Us, on newsstands now. "It's a relationship that works for her…"

[Holmes], 39, was reportedly not pleased after Foxx, 50, was spotted getting close to his ex Kristin Grannis on July 4, when they watched fireworks together in Malibu. At the time, Holmes was in Ireland with her 12-year-old daughter, Suri, whom she shares with ex-husband Tom Cruise. To make matters worse, [Foxx] was seen partying it up — and getting handsy — in Miami with multiple women just days earlier.

"No one understands why Katie loves a man who can't seem to commit or why he's publicly humiliating her like this," the source continued. "Everyone just wants her to take care of herself and to be happy. But she won't let go of Jamie…

"When Katie and Jamie are together, it works," the source adds. "It's weird, but it's what works for them."
If any of this is true, that Jamie is a cheater and/or that Katie is holding on, the likely source isn't either of their teams. It makes both of them look bad. Consider the fact that Tom Cruise has a movie out this week, the umpteenth Mission Impossible, and that his side is the only one who benefits from picking apart Holmes's relationship. Also consider that Cruise admits not seeing his daughter in years. If a celebrity mom gave up a relationship with her young child for a cult imagine all bad press she would get, and yet somehow Cruise gets a pass.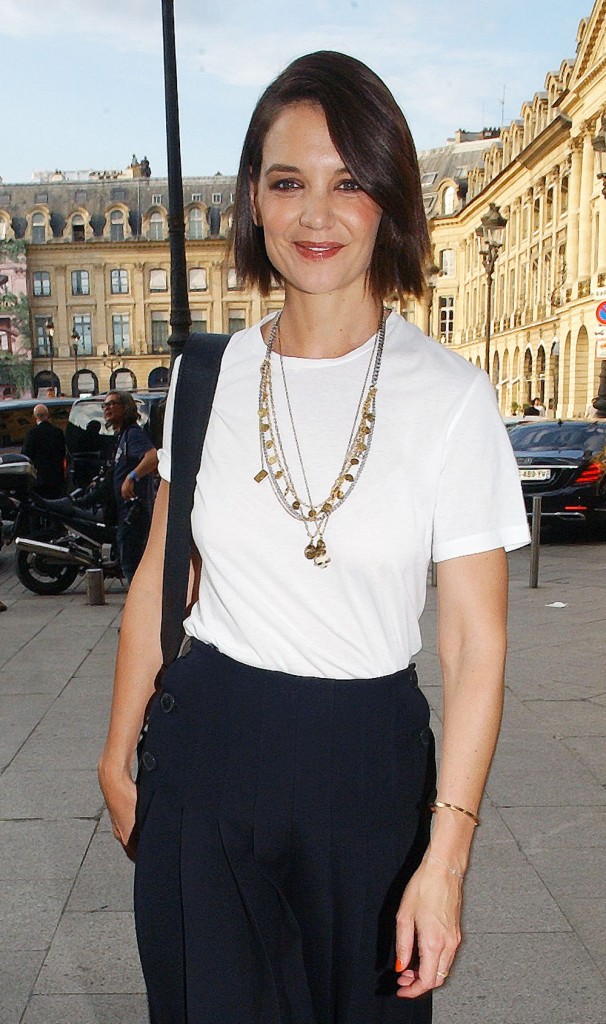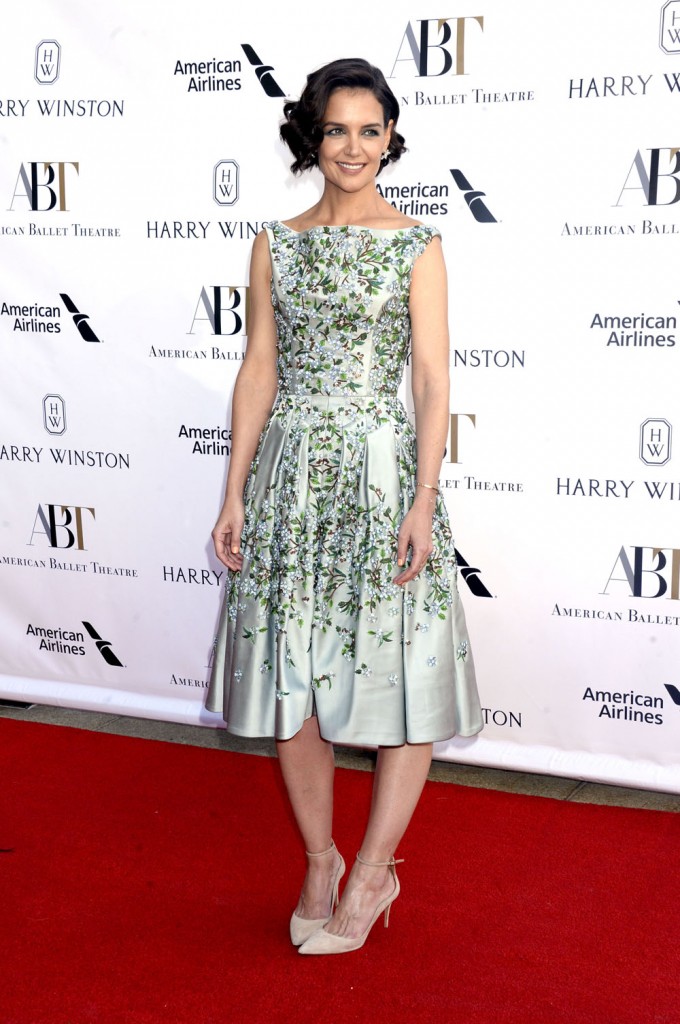 photos credit: WENN and Getty