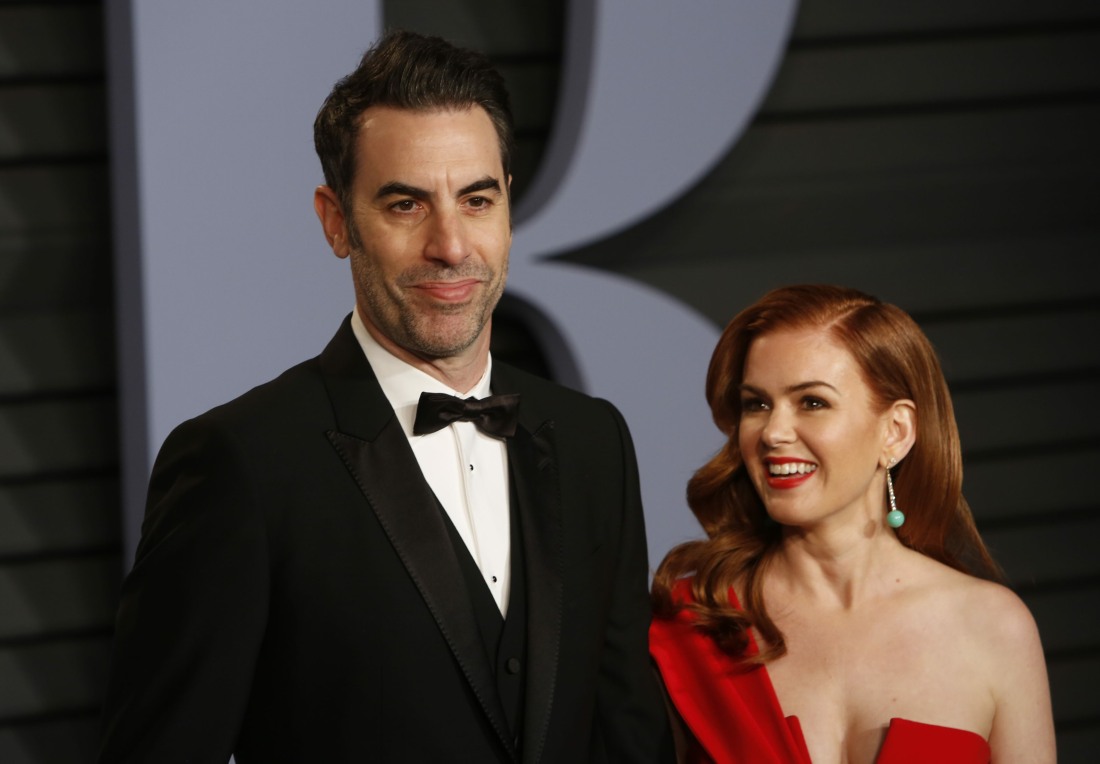 Over the past week, promotion has ramped up for Sacha Baron Cohen's new Showtime show, Who Is America. Little is actually known about the show, other than the fact that Cohen has apparently developed a new character, and that he's making fun of American politics or something. So far, the promotional materials have been pretty vague (minus a Dick Cheney cameo). But now we're getting a better idea about what the show involves, and it comes from one of Cohen's "duped" interview subjects: Sarah Palin. Palin posted this on her Facebook:
Yup – we were duped. Ya' got me, Sacha. Feel better now? I join a long list of American public personalities who have fallen victim to the evil, exploitive, sick "humor" of the British "comedian" Sacha Baron Cohen, enabled and sponsored by CBS/Showtime.

This "legit opportunity" to honor American Vets and contribute to a "legit Showtime historical documentary" was requested of me via a speakers bureau.

For my interview, my daughter and I were asked to travel across the country where Cohen (I presume) had heavily disguised himself as a disabled US Veteran, fake wheelchair and all. Out of respect for what I was led to believe would be a thoughtful discussion with someone who had served in uniform, I sat through a long "interview" full of Hollywoodism's disrespect and sarcasm – but finally had enough and literally, physically removed my mic and walked out, much to Cohen's chagrin. The disrespect of our US military and middle-class Americans via Cohen's foreign commentaries under the guise of interview questions was perverse.

Here is my challenge, shallow Sacha boy: go ahead – air the footage. Experience tells us it will be heavily edited, not pretty, and intended to humiliate.

The challenge is to Cohen, CBS and Showtime: donate all proceeds to a charitable group that actually respects and supports American Vets. Mock politicians and innocent public personalities all you want, if that lets you sleep at night, but HOW DARE YOU mock those who have fought and served our country. Truly sick.
Palin goes on to issue a Wasilla fatwa on CBS/Showtime for sponsoring and financing this mess, and she also says that Cohen's team purposefully dropped her off at the wrong Washington airport, thus ensuring that she would miss her flight home to Alaska. She ends the post by saying that BRISTOL thinks Cohen is a "piece of sh-t," which… can't Sarah Palin say that herself?
Anyway, I feel the same way about this that I felt about conservatives/Deplorables going after Bill Maher: go ahead. Take him. He's not ours. As much as conservatives want to say that Cohen is some kind of "liberal" prankster with an agenda, I feel like A) he's pranking everybody and he has no real political agenda, right or left and B) he's not funny anyway. Go ahead and try to shut him down, it sounds like his new show is awful.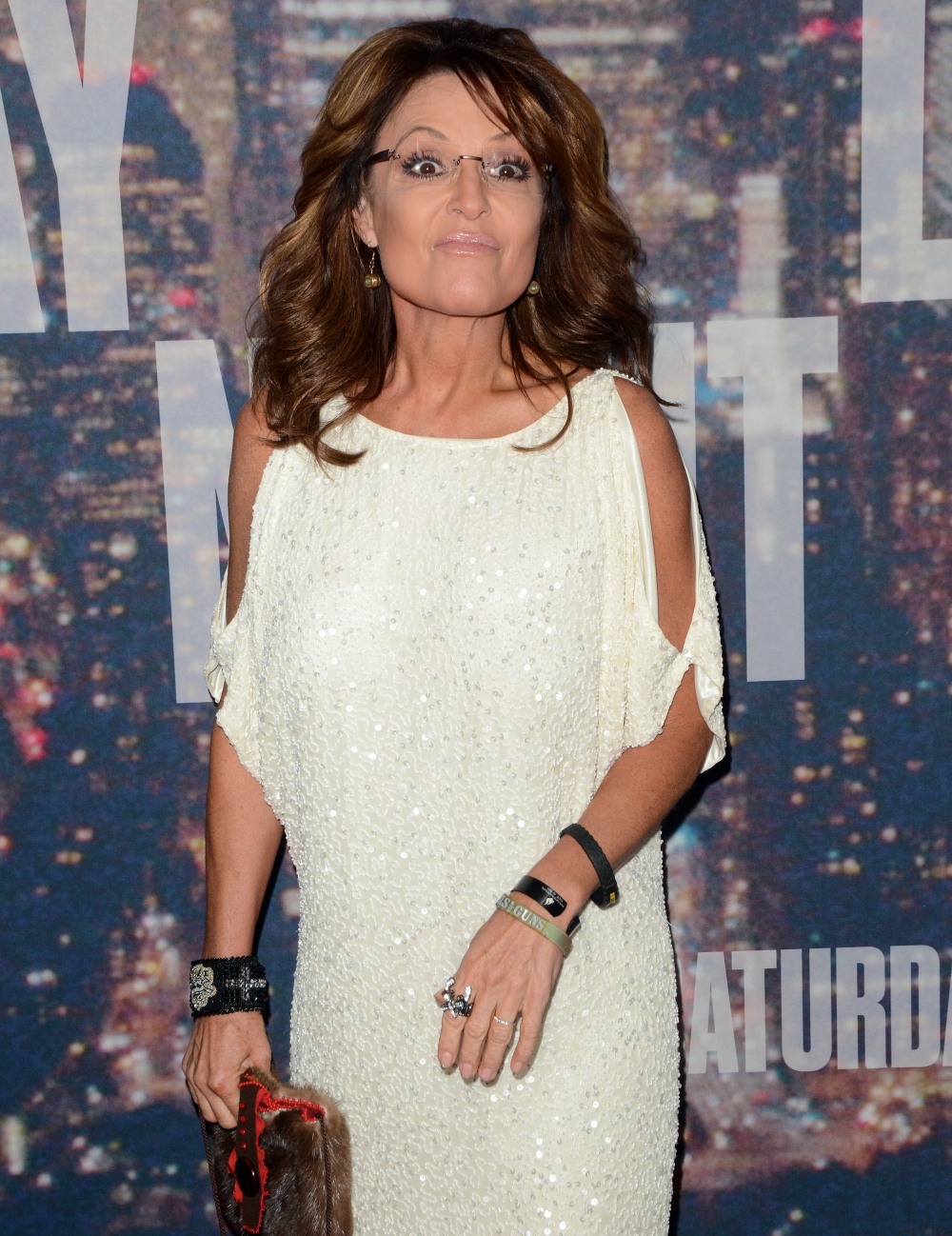 Photos courtesy of WENN.