For a few years, Lena Dunham suddenly got into fitness. She started going to Tracy Anderson's classes, and I believe Tracy was her personal trainer for a time. The results were pretty good: Lena seemed to slim down considerably, and she wrote about how she felt better in general, but she wasn't just losing weight to look model-slim or whatever, she was just trying to be healthier in general. Then last year, her medical issues took over. After years of struggling with endometriosis, Lena underwent a full hysterectomy. She was bed-ridden for a time and obviously she wasn't working out regularly. And as such, she's gained weight. Well, Lena wants you to know that she owns her weight gain. She posted the Instagram above – a side-by-side of her fit-figure with her current figure – with this message:
On the left: 138 pounds, complimented all day and propositioned by men and on the cover of a tabloid about diets that work. Also, sick in the tissue and in the head and subsisting only on small amounts of sugar, tons of caffeine and a purse pharmacy. On the right: 162 pounds, happy joyous & free, complimented only by people that matter for reasons that matter, subsisting on a steady flow of fun/healthy snacks and apps and entrees, strong from lifting dogs and spirits. Even this OG body positivity warrior sometimes looks at the left picture longingly, until I remember the impossible pain that brought me there and onto my proverbial knees. As I type I can feel my back fat rolling up under my shoulder blades. I lean in.
For whatever record, it's not either/or. When she was thin and working out regularly, she felt like sh-t because of endo pain. She's not living in a constant state of pain now because she had a hysterectomy, not because she gained the weight back. That being said, I understand her body image vibe, and it comes with getting older too: you really do give less of a sh-t about all of it. You can feel better and healthier and pain-free at a heavier weight, and you can feel like every breath you take is laced with pain when you're a size 6.
(Also: do you really think Lena was being "complimented all day and propositioned by men" when she was 138 pounds?)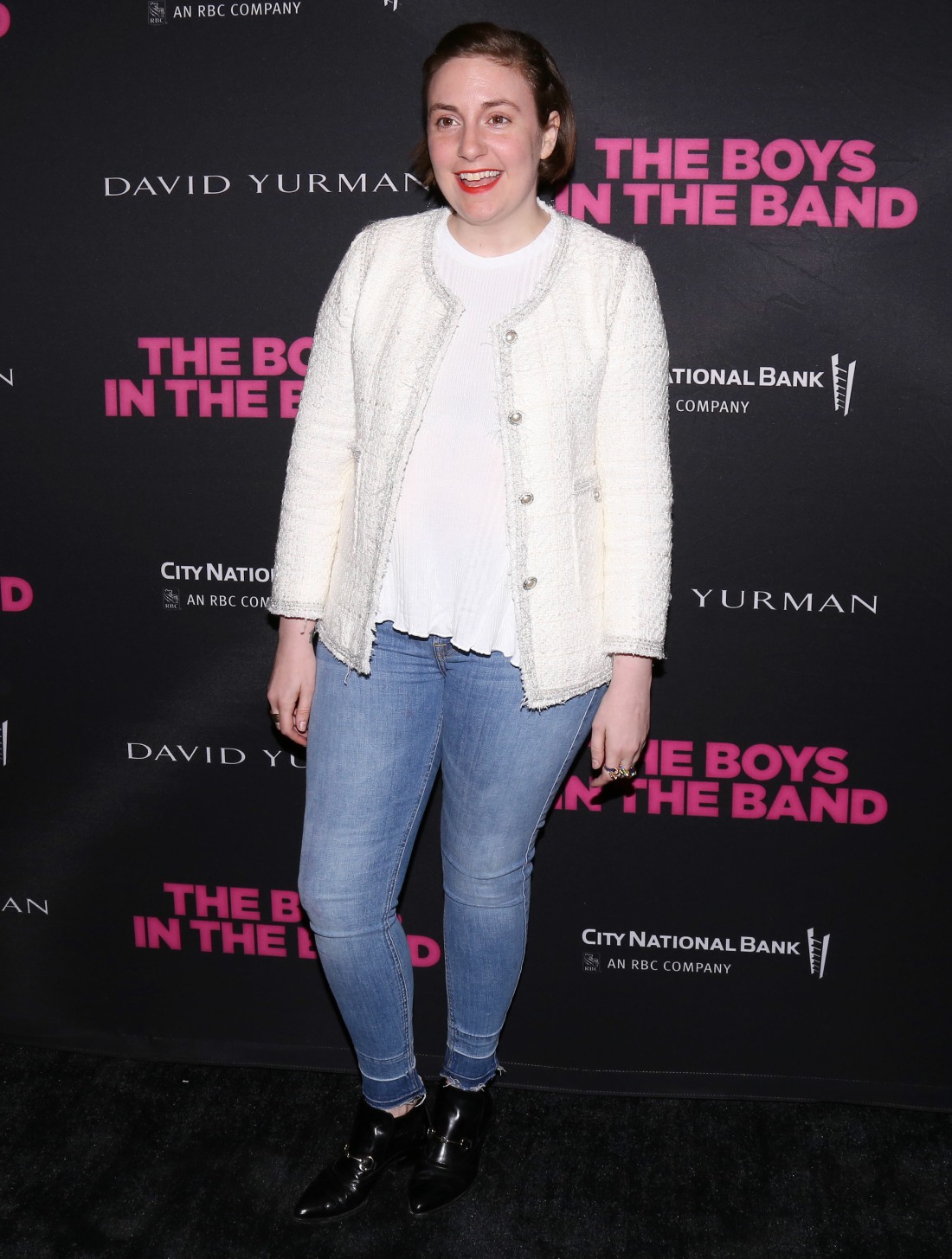 Photos courtesy of WENN, Instagram.