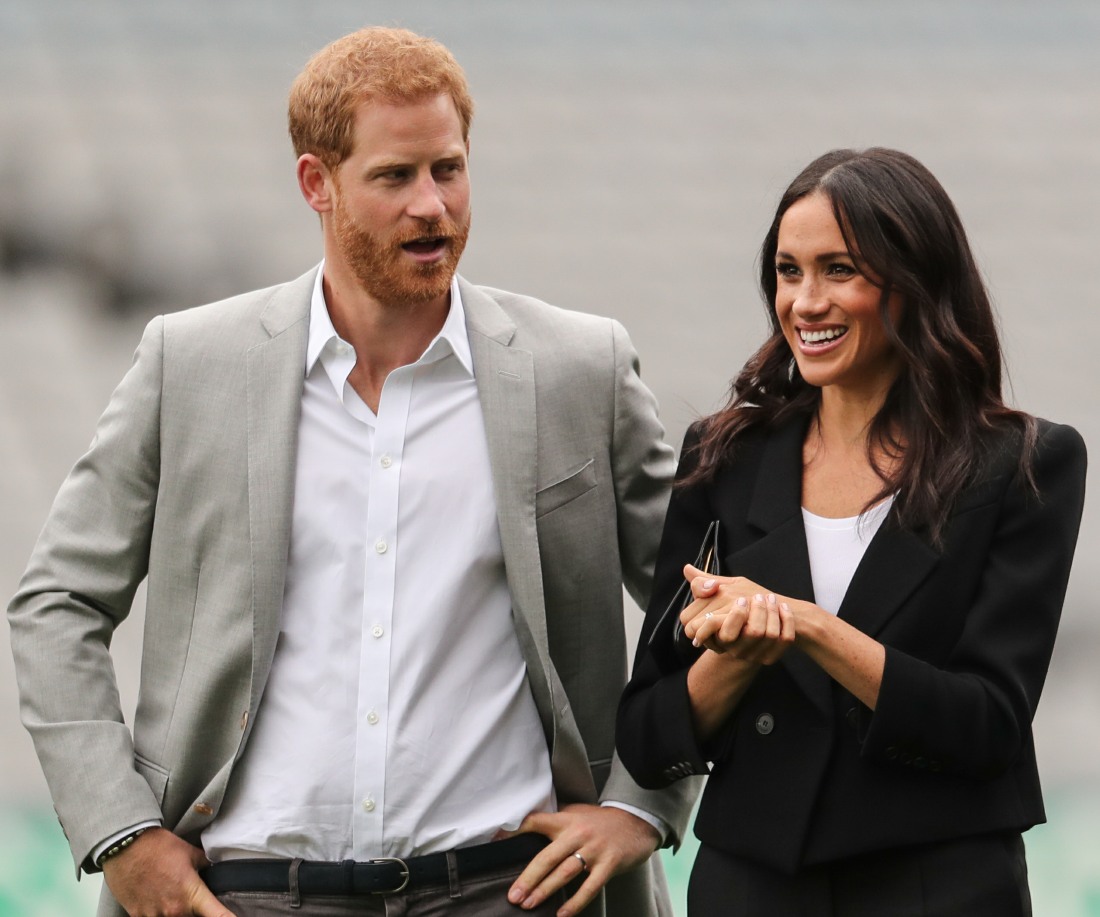 Here are some extra photos from the Duke and Duchess of Sussex's magical Day 2 in Ireland. I haven't looked at all of the British tabloid coverage, but it feels like Meghan and Harry have been pretty well-received, and that people are excited to meet them. It's not, like, a Beatlemania situation, but it feels like weren't any gaffes and this was just a low-key, low-stress way for them to knock out their first royal tour.
My only criticism is that I was expecting more photos of Harry and Meghan gazing at each other longingly in the middle of an event. She's very good at gazing at him, but he seems to put on his "all-business prince" face out in public now. But surely they wait until they get back to the hotel (or wherever) and then they can gaze at each other all night long? Seriously, get to the baby-making! That's what Irish people have been saying to them for the entire trip too:
Prince Harry and Meghan Markle know they want to start a family, but don't expect them to have a big brood! The royal brushed off a suggestion that he should follow in the footsteps of a well wisher in Ireland — and have five children.

As the couple greeted fans in Dublin, Elaine Adam-Stewart, 43, told Harry, "My husband also has red hair and he gave me five children — when are you and Meghan going to get going?"

Harry saw the funny side, Adam-Stewart tells PEOPLE. "He laughed and said 'five children? — too many.' "
Not to get too judgy but *taps watch* Meghan is 36 years old! She'll be 37 in less than a month! GET TO IT. That being said, many of you think that Meghan is already giving off pregnancy vibes. I mean, it wouldn't surprise me if she was knocked up already, but honestly, some people thought she was already pregnant during the wedding (my mom was one of those people). My theory is that she'll get pregnant right away (if she isn't already) and then maybe – HUGE MAYBE – they'll think about having another kid when she's about 40. What I'm saying is that I wouldn't be surprised if they just had one!
Also: a kid pulled Meghan's hair and Harry was seen playfully "scolding" the child.
Prince Harry was pictured playfully wagging his finger at a three-year-old child who pulled Meghan's hair while they were on a walkabout in Ireland https://t.co/OhRrysulg3

— Evening Standard (@standardnews) July 11, 2018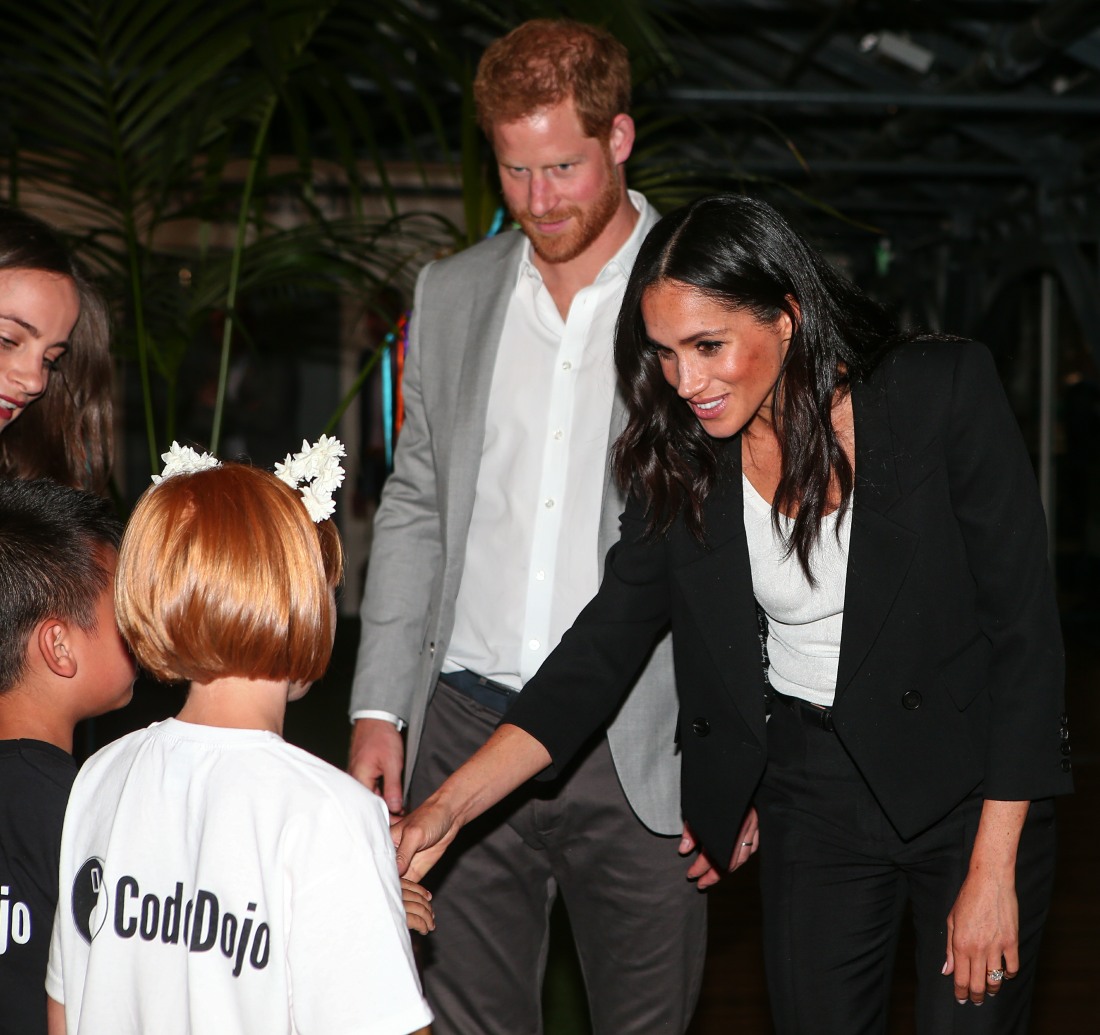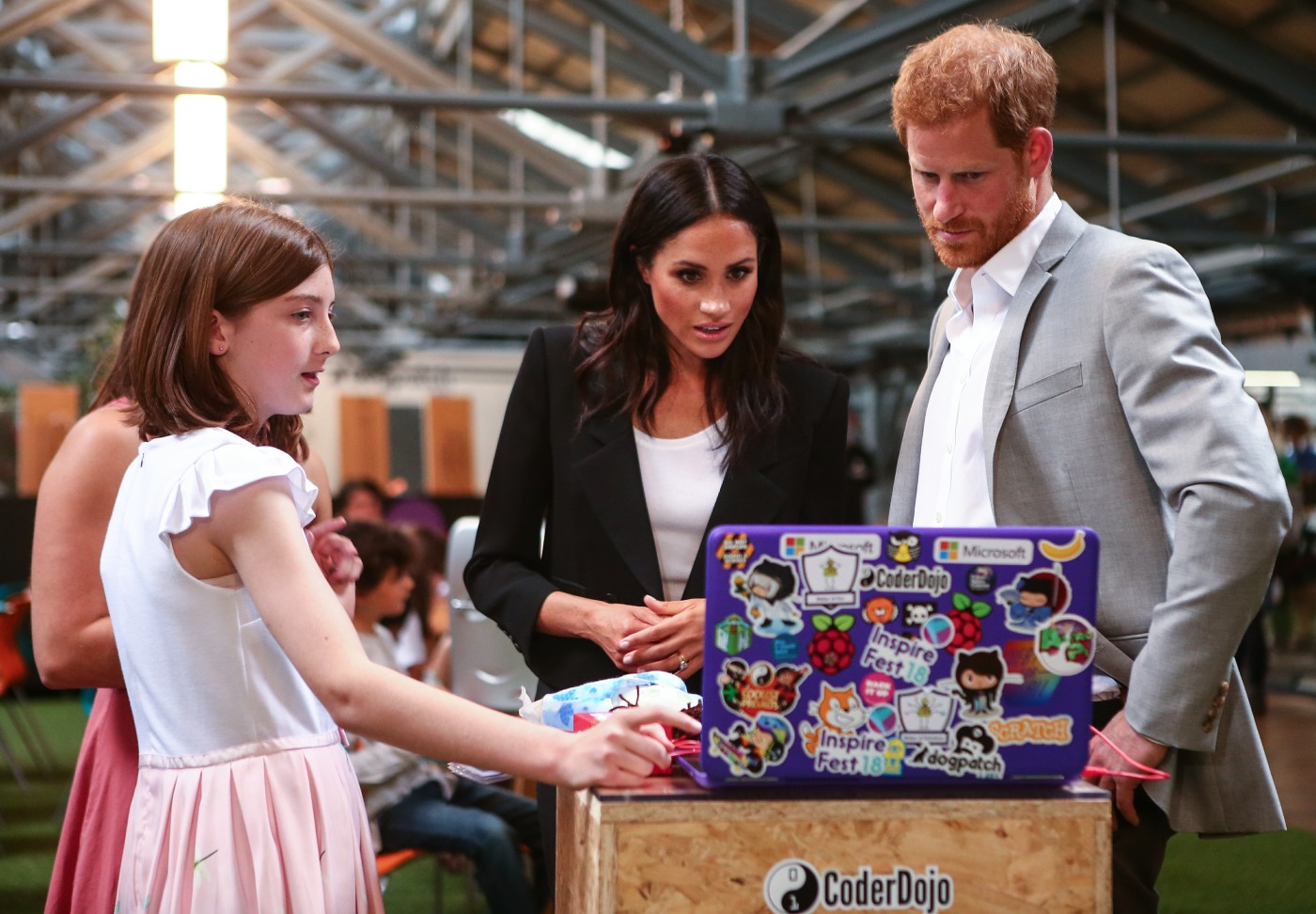 Photos courtesy of WENN.