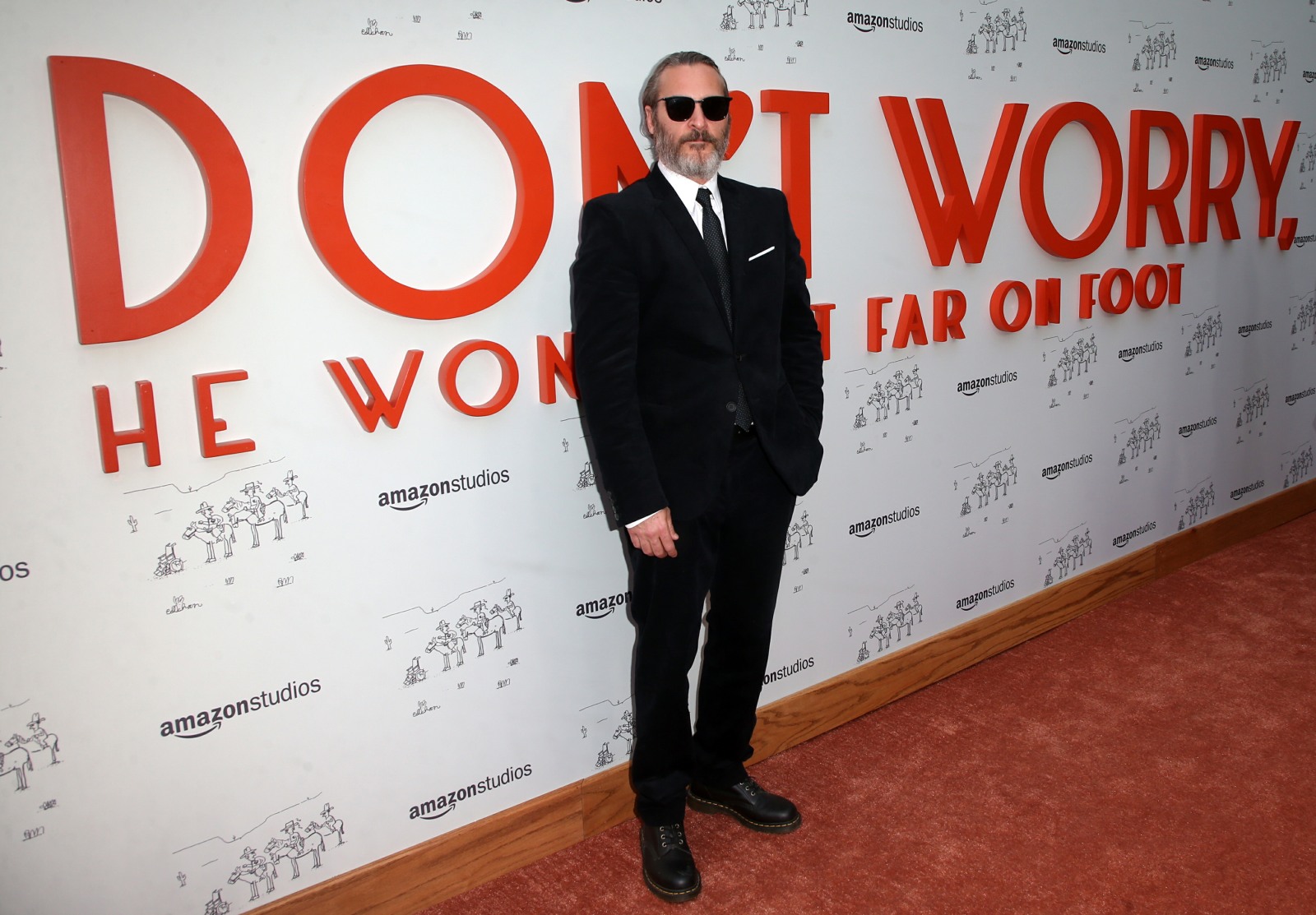 Here are some photos from last night's premiere of Don't Worry, He Won't Get Far on Foot. The film is based on a memoir of the same name by John Callahan, and Joaquin Phoenix plays the lead – a paralyzed alcoholic in recovery, who is also a cartoonist. The film also stars Joaquin's real-life girlfriend Rooney Mara. Both Rooney and Joaquin walked the carpet, but they did so separately. They're not here to "perform" their coupledom for the peasants! They're one of those couples.
Honestly though, the idea and reality of Rooney and Joaquin together has really grown on me. Initially, I thought it was going to be a disaster, but now I think they totally humanize each other. He seems more domesticated now that he's with Rooney, and she seems less "aloof." They live in LA together and both are vegan environmentalist-types who do their own gardening and watch dark Netflix documentaries that Rooney chooses. I'd like to believe that they probably watch Vanderpump Rules "ironically" too, but who knows. Us Weekly says they'll never get married though, because they're too cool.
"They're never going to get married because they think marriage is too mainstream," reveals the source, adding that Mara, 33, has fully embraced her man's unique way of life. "Joaquin transforms all his girlfriends into being holistic, vegan, spiritual and into saving the world," the insider explains.
LOL, "too mainstream." I imagine Rooney sitting there, wondering if she can still be "aloof" if she's someone's wife. These two, I swear.
Anyway, Rooney's dress here is Givenchy. She really sticks to black dresses and occasionally ventures out to a beige/flesh-colored dress once in a blue moon. This Givenchy isn't particularly good or bad. I'd like to imagine Rooney carefully setting out three black dresses on the bed and making Joaquin choose the one he liked best. Yes, I'm blaming this on Joaquin.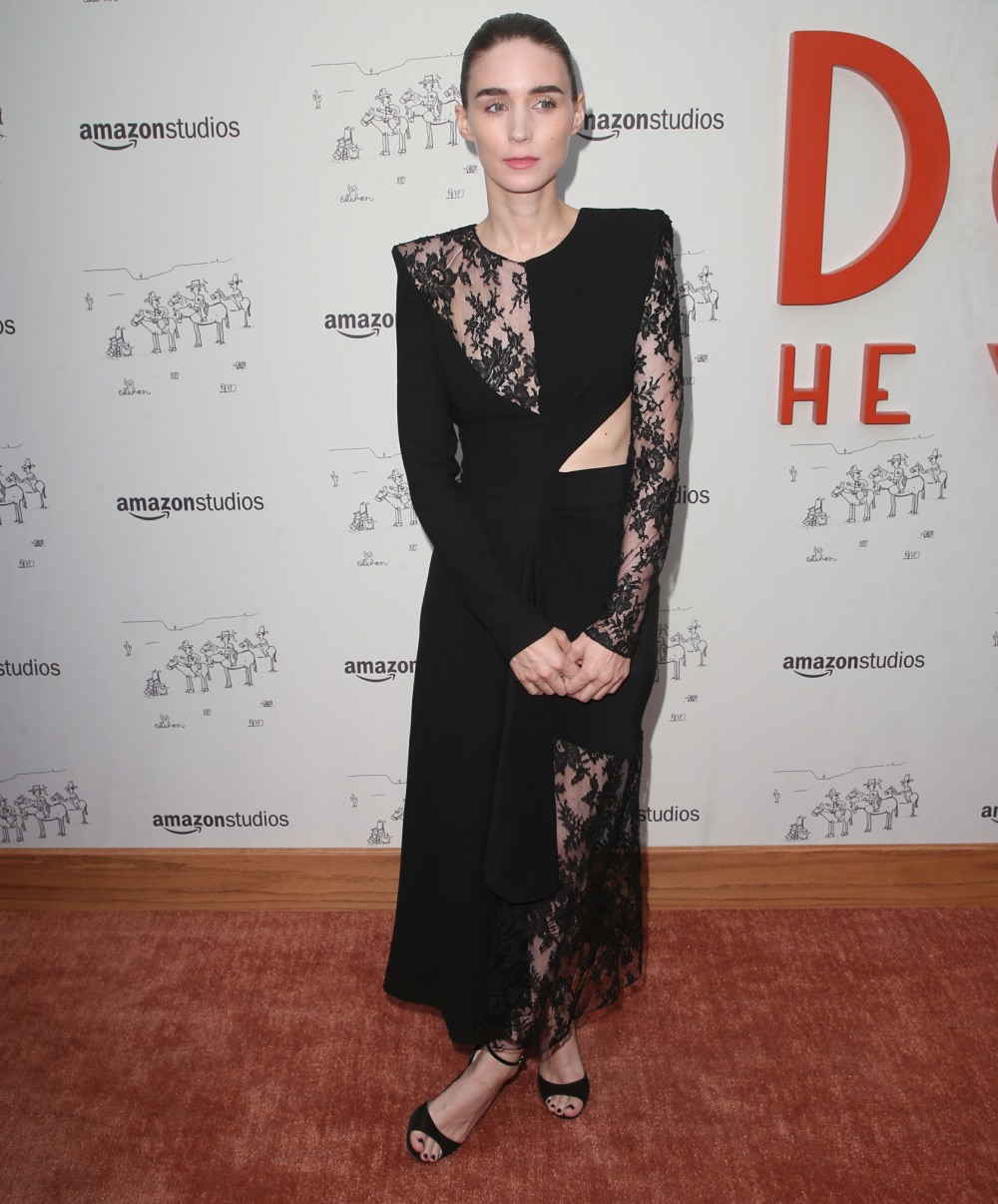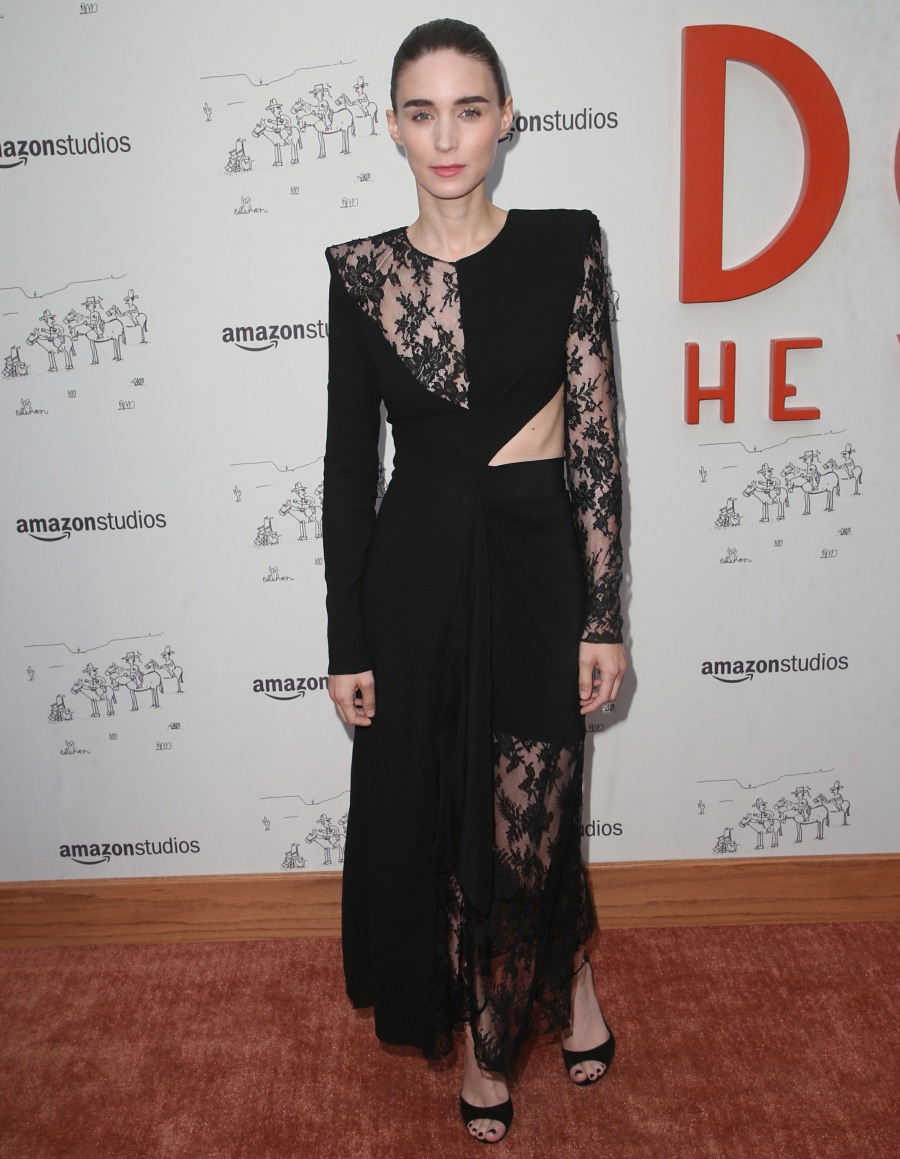 Photos courtesy of WENN.