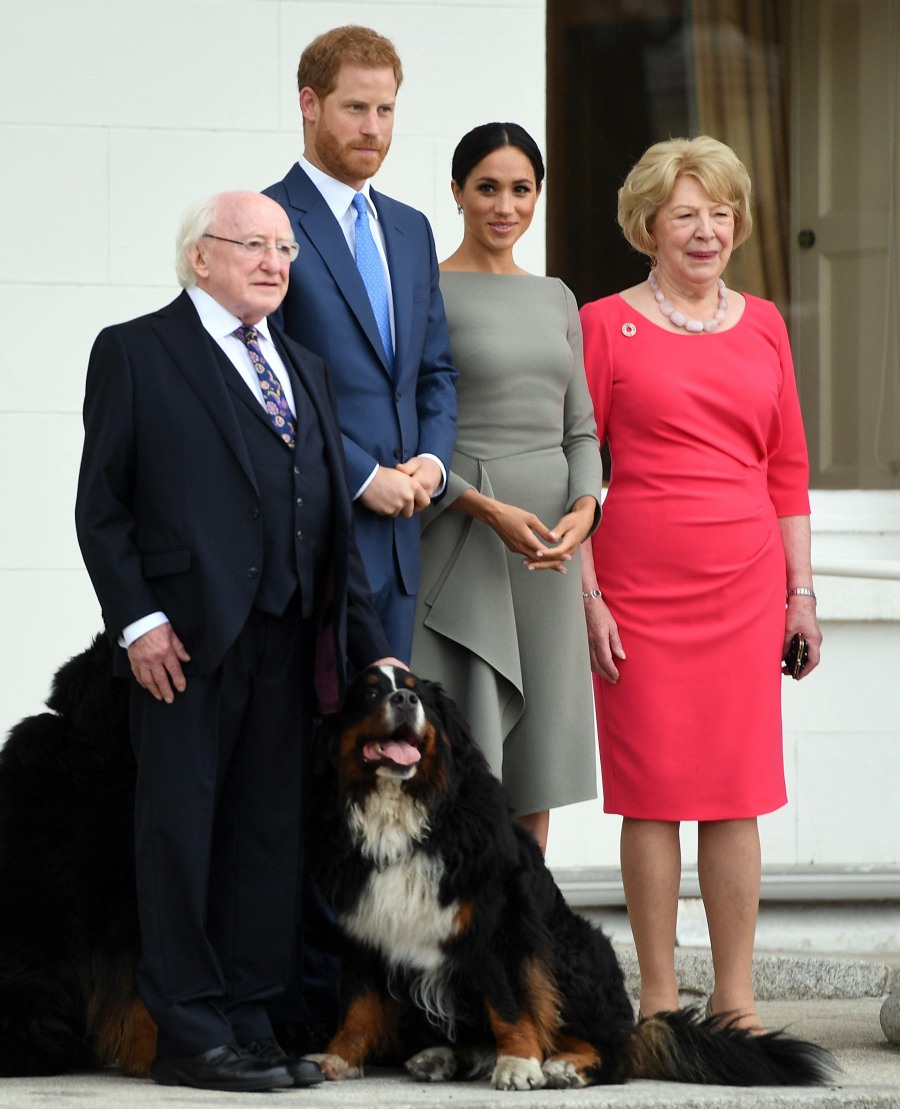 Here are more photos from the Duke and Duchess of Sussex's Irish tour. I'm still finding and using a lot of photos which I didn't see before! Harry and Meghan photograph very well together, and I can see Meghan growing in confidence in her role every day. Do you think she ever regrets giving up her acting career though? Back when Grace Kelly married Prince Rainier, she ended up regretting it, because she hoped to still be able to make movies. For Meghan, it feels a bit different – she was part of an ensemble of a successful cable TV show, and she's in her mid-30s. I don't doubt that it was a hard decision for her, but let's not pretend she was Grace Kelly, packing in a successful film career and retiring at the age of 26. Still, when Meghan was asked about Suits, she expressed some wistfulness:
Her life has changed beyond recognition since marrying into the Royal family, and it seems Meghan Markle is still feeling nostalgic about her showbiz career. Speaking to crowds during her visit to Dublin on Wednesday, the former actress revealed she 'misses' starring in US series Suits.

Meghan, 36, made the comment as she spoke to members of the public after visiting the Irish Emigration Museum in Dublin. Fiona Moore from Dublin described the Duchess as 'relaxed' and said: 'I'm a fan of Suits and I said to her that I miss it and she said 'so do I."
Regret? Or just being polite? Or just a general wistfulness? I don't know. Meghan probably reflects back to her life as a minor celebrity, when she could just blog about wine and work on her show and live a pretty quiet life. Nowadays, people crawl up her ass over EVERY LITTLE THING. One of the latest things? Some comments she apparently made in casual conversation about the Irish referendum on abortion:
Few would be surprised to hear that Meghan Markle is pro-choice, and perhaps it was only natural, when meeting a number of activists in Ireland's recent referendum to legalize abortion (the proposal was passed by a thumping majority) that she would express her enthusiasm for the cause. Unfortunately for Meghan, two of the women she spoke to about the issue at a garden party in Dublin last night then took to twitter to publicize their encounters, meaning Meghan has now been drawn into a debate about the limits of royal political neutrality.

An Irish politician said in a tweet that Markle told her she was 'pleased' with the result of the recent referendum to legalize abortion, while a well-known Yes campaigner and feminist journalist also tweeted that she had chatted to Markle about the campaign to repeal the 8th Amendment of the Irish constitution which forbade abortion, and strongly implied that Meghan agreed with her pro-choice views.

Catherine Noone, a senator for the the ruling Fine Gael party who was closely associated with the successful Yes campaign, also said she spoke to Meghan at the garden party held last night at the British ambassador's residence in Dublin on Tuesday, where Harry and Meghan are on their first foreign tour as a married couple. The senator tweeted: "The Duchess and I had a chat about the recent referendum result—she watched with interest and was pleased to see the result."

However, apparently quickly realizing her blunder—under the constitutional monarchy structure, royals have been prohibited since the 17th Century from expressing political opinions—she followed up with a second tweet that sought to backpedal on the claim, saying: "I should say she seemed pleased—she was interested and very measured, not political at all."

Una Mulally, a respected journalist and noted campaigner for women's rights, has left her tweet untouched although both of Noone's tweets were subsequently deleted.
I think the Windsors should do away with this notion that they should be apolitical, or that they're capable of being apolitical. The Queen had thoughts about Scottish independence and Brexit. Prince William makes political gaffes. Charles is very politically minded. Meghan is not the first. Also: we should also do away with this idea that "women's rights" are inherently a political conversation, as opposed to a universal human rights issue.
Great to chat with Meghan Markle, Duchess Of Sussex, about Repeal and the importance of her feminist activism. So important to have people in her position championing women's rights. Total sounder! pic.twitter.com/Vjdquo45CP

— Una Mullally (@UnaMullally) July 10, 2018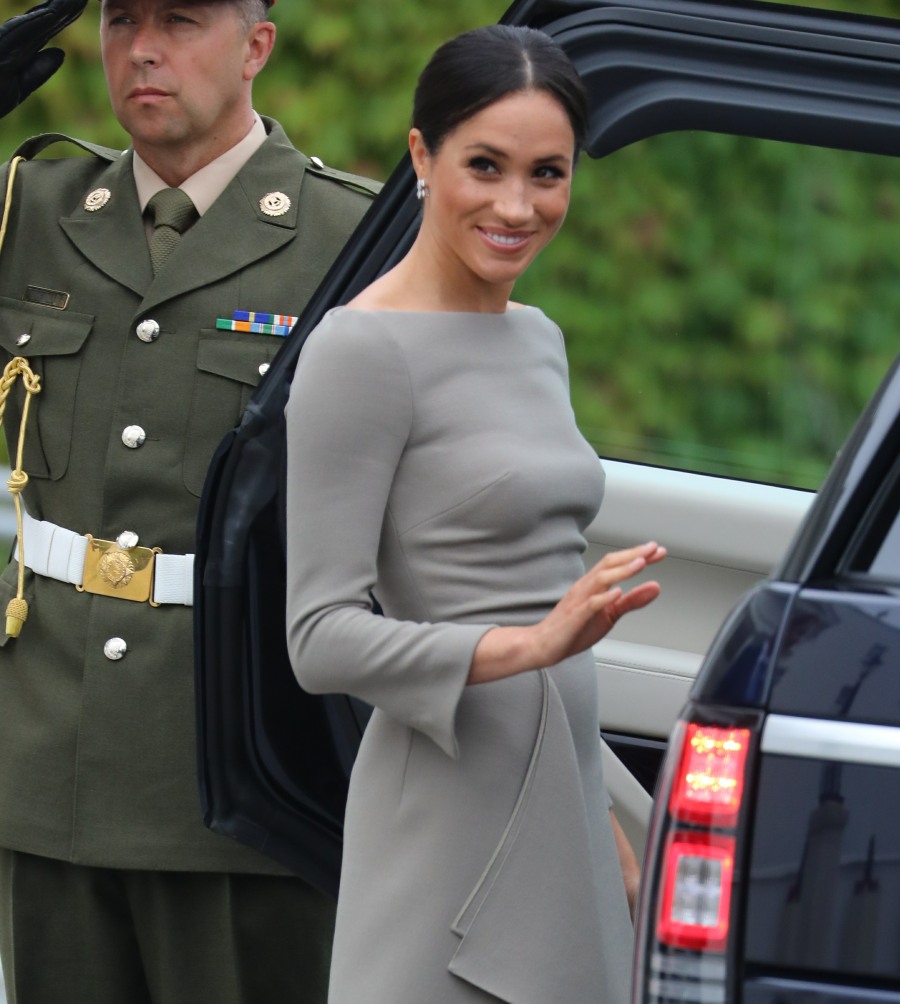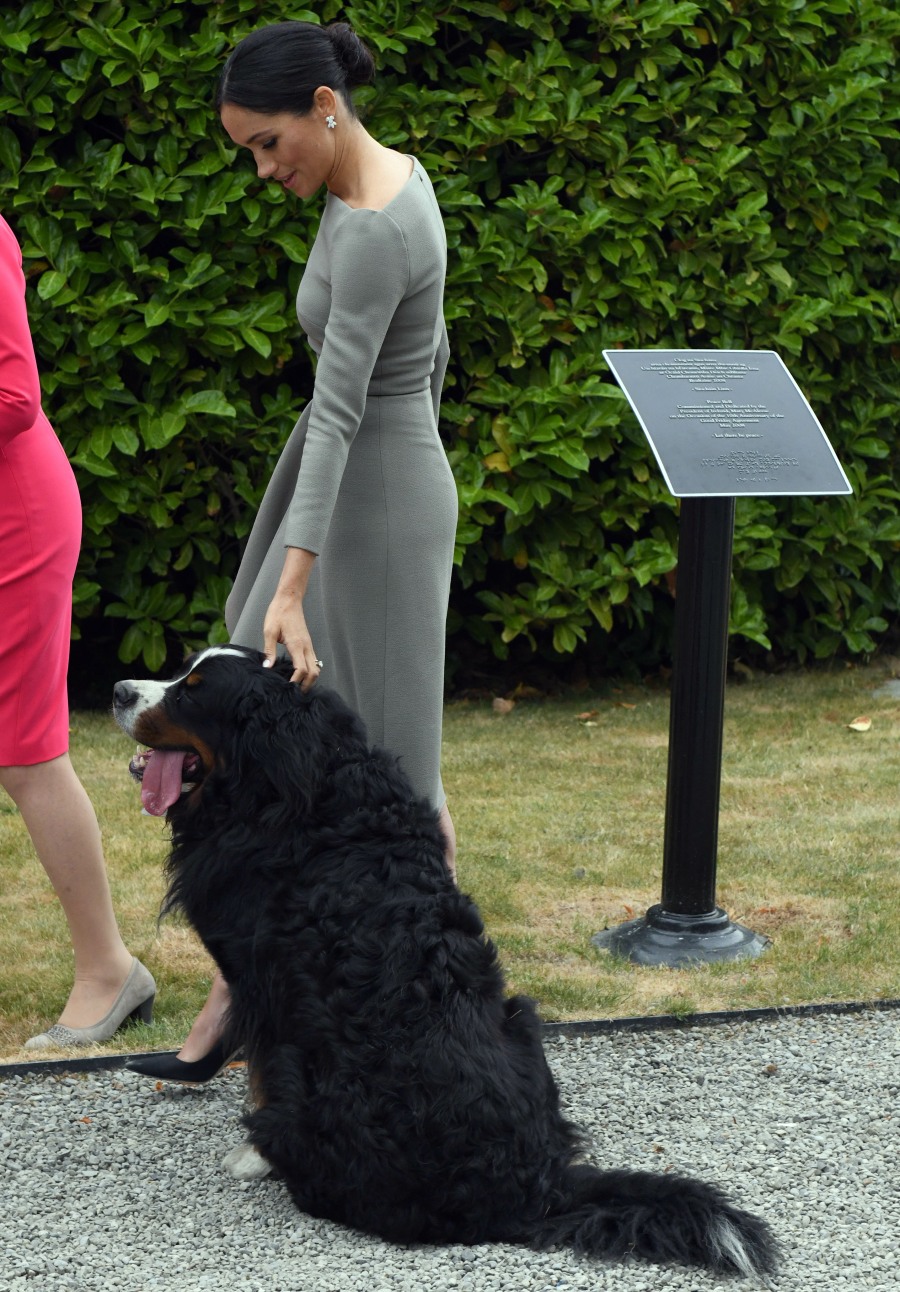 Photos courtesy of WENN.