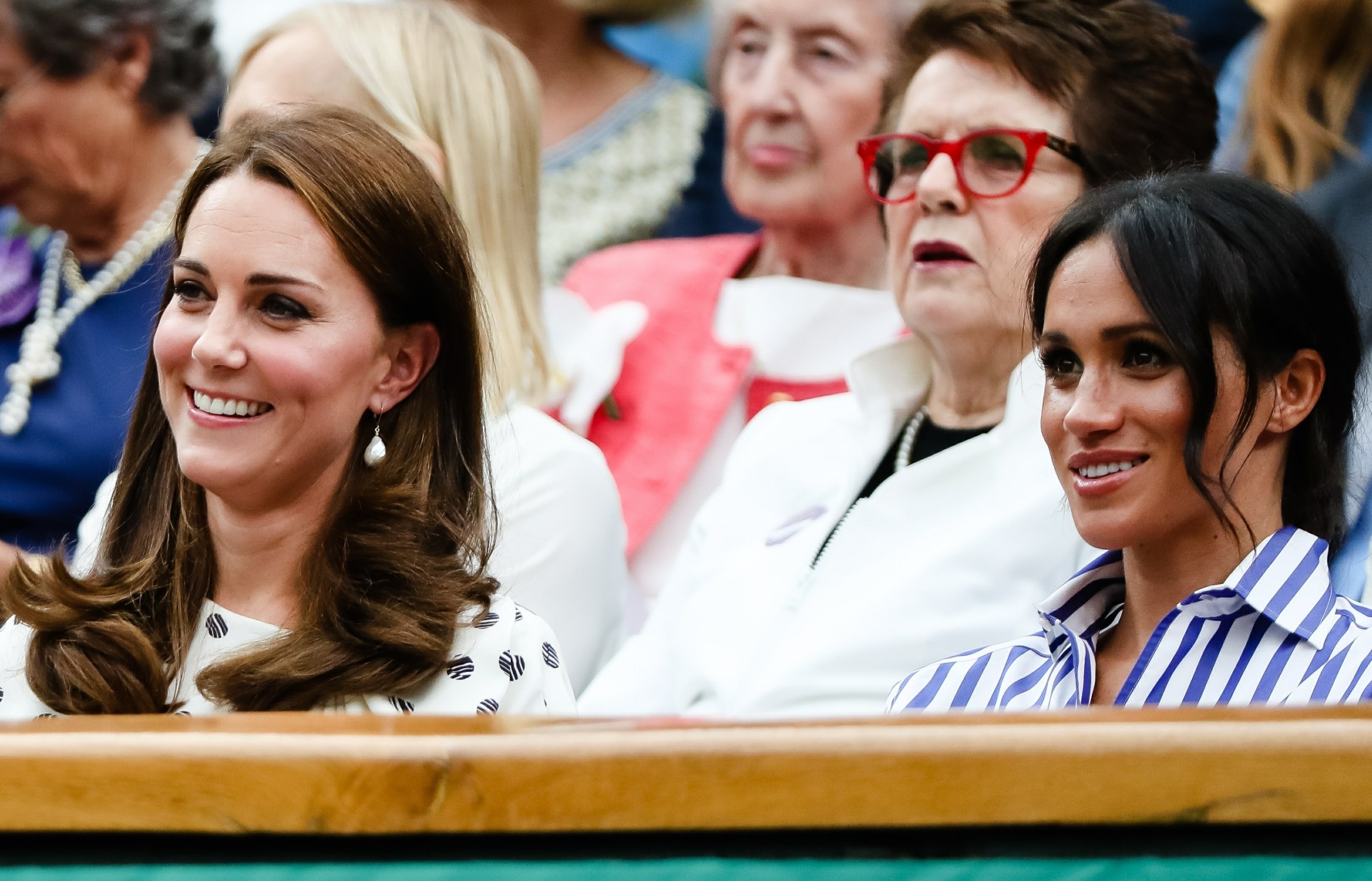 Two duchesses arrived for Wimbledon's Championship Saturday early. Part of that was because Saturday's activities started earlier this year, as the Men's semifinal between Novak Djokovic and Rafa Nadal still had to finish, and the club scheduled Rafa and Novak to go BEFORE Serena Williams v. Angelique Kerber. The other reason why the Duchess of Sussex and Duchess of Cambridge arrived early? They did a little meet and greet with some of the ball kids. In this video, you can actually see the two duchesses in full-length, better than any of the photos from inside Center Court.
So, they arrived together and they sat together and they watched two hours of Nadal v. Djokovic (Djokovic won, 10-8 in the fifth), and then they watched Serena v. Angelique. The presence of the two duchesses added to the glamorous atmosphere, honestly. Also in attendance: Anna Wintour, Lewis Hamilton, Olivia Munn, Martina Navratilova, Billie Jean King (who sat behind the duchesses in the Royal Box) and many more. I think a lot of people came out because they expected Serena to win her 24th singles Slam title. She did not. She was defeated soundly by Kerber. Kerber played brilliantly, and Serena played like she was nervous and rusty all of a sudden. I was gutted for Serena and happy for Kerber.
As for the duchesses, in the cutaways I saw throughout the two matches, they seemed to be chatting and quite friendly. Kate wore a light, patterned Jenny Packham dress and Meghan wore a trousered ensemble from Ralph Lauren. I loved Meg's outfit, but I read all of your tweets about it – some of you thought that Meghan looked too much like one of the linespeople at Wimbledon. I see your point, but let me say this: it's possible she was theme-dressing, which is what Kate does all the time. I also just liked Meghan's ensemble overall – the billowy trousers and the striped blouse made her look like she docked her yacht on the coast and just came to Wimbledon for the day. (Also: we'll have photos & coverage of William & Kate at the men's final in tomorrow's coverage.)
As for Serena, she cried a little bit in her runner-up speech and I cried a little bit too. I think Meghan got choked up during her friend's speech.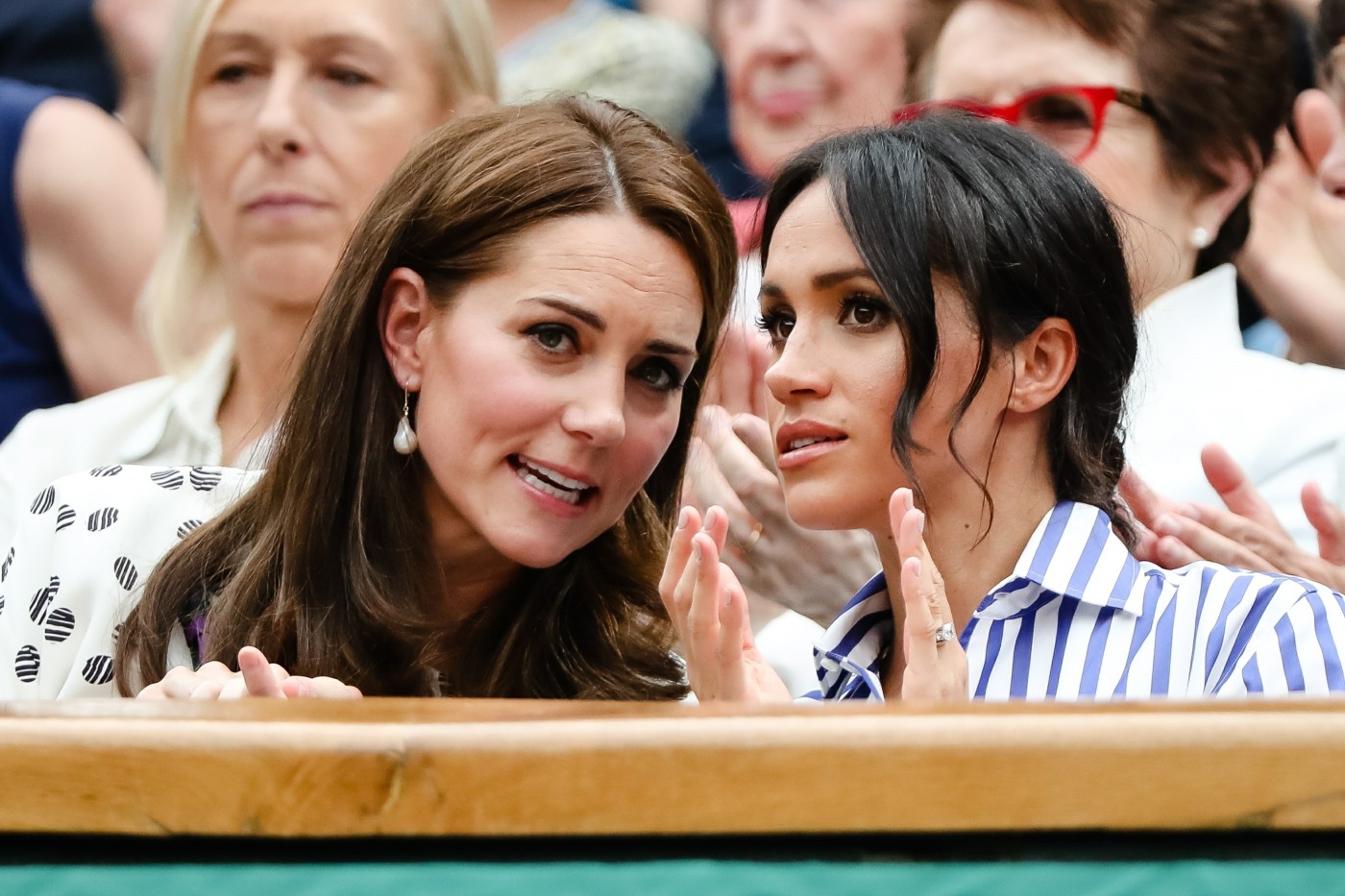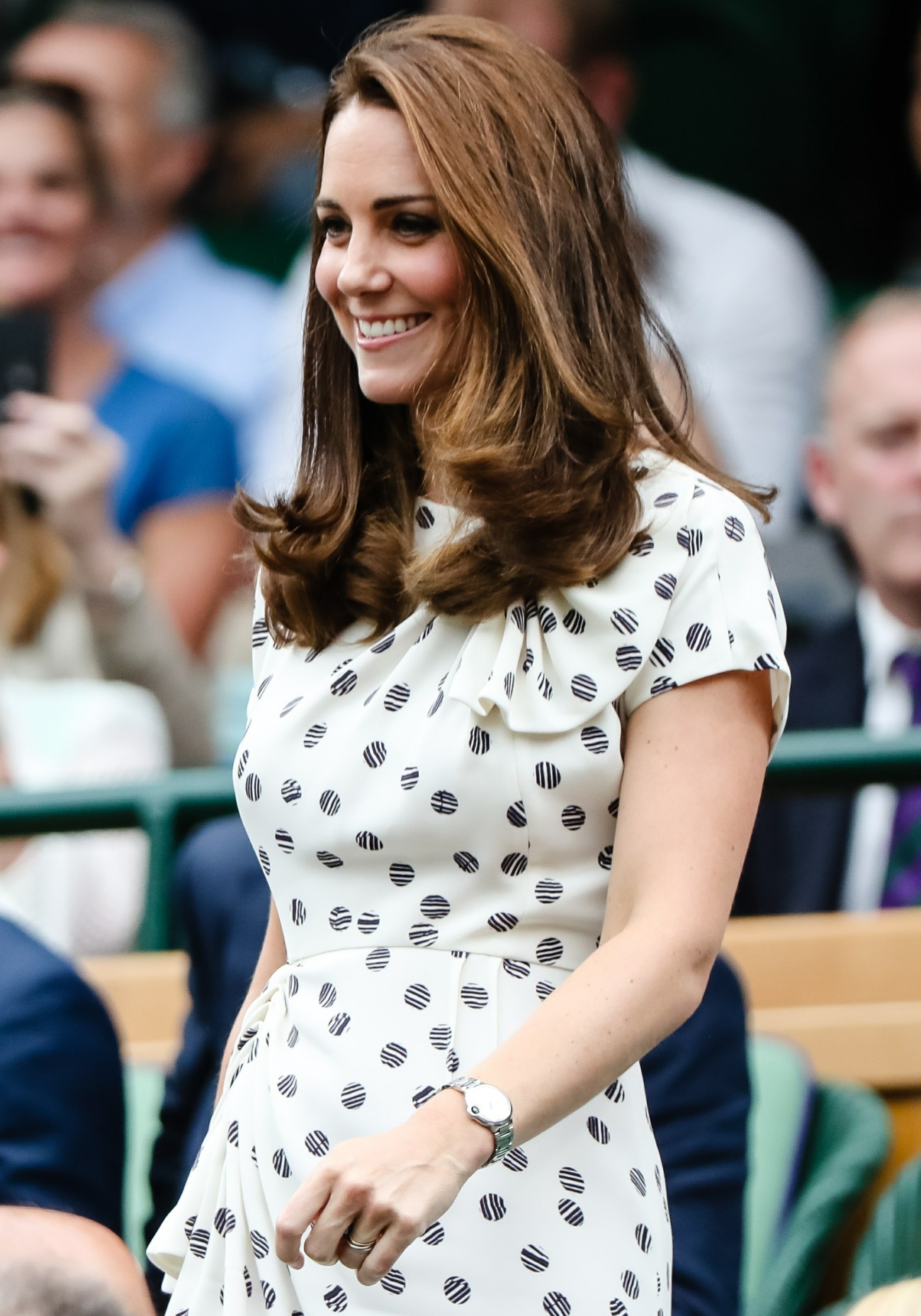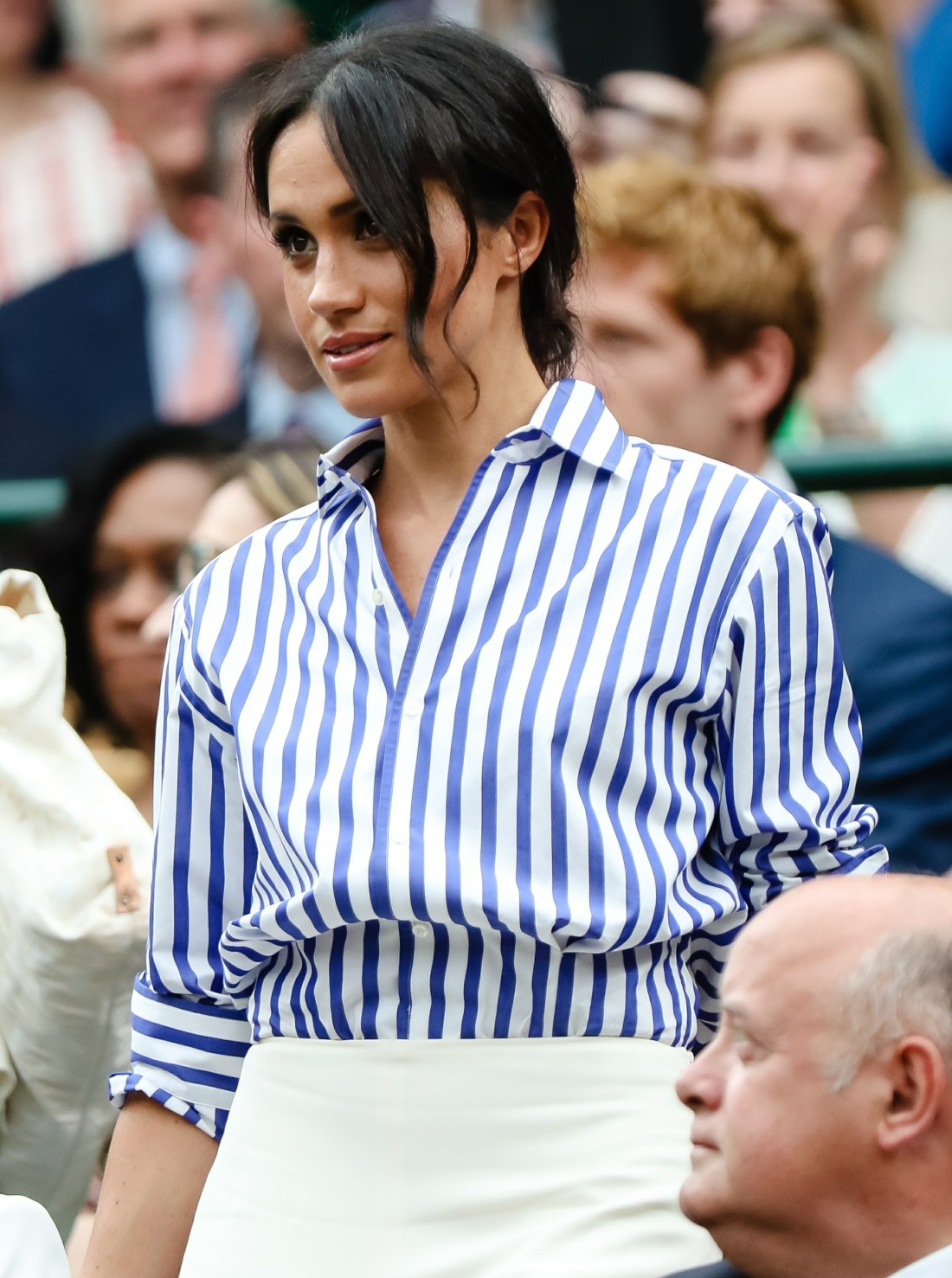 Photos courtesy of Backgrid.