Mamma Mia started out as a successful Broadway show, then they made it into a movie and it made hundreds of millions of dollars and became one of the biggest hits of Meryl Streep's career. Well, they made a sequel: Mamma Mia: Here We Go Again! And they brought everyone back and added some new people. New people like… Cher. Either you are all-in or you're just here to look at photos. That's how I'm feeling too – it's just nice to see a premiere where everyone looks so happy and pleased to be promoting this super-silly movie where people sing and dance and Cher wears a wig. WHY NOT? Why not, in these troubled times?
I especially like these photos of Mary Louise Streep and Cherilyn Sarkisian making out on the blue carpet. Meryl and Cher are old friends – they've known each other and loved each other since they did Silkwood 35 years ago.
More photos…Cher and Meryl, solo looks. Cher looks amazing. Meryl looks like she was phoning it in sartorially.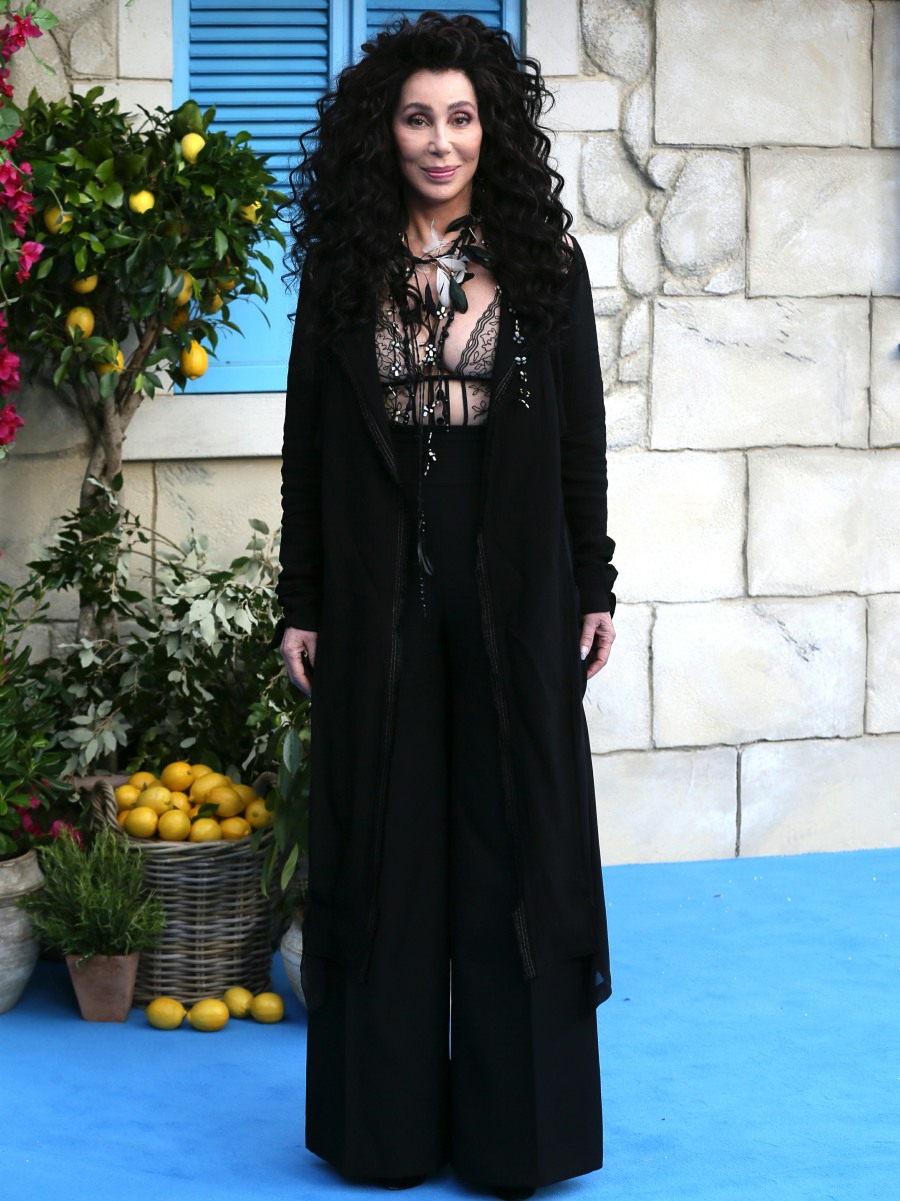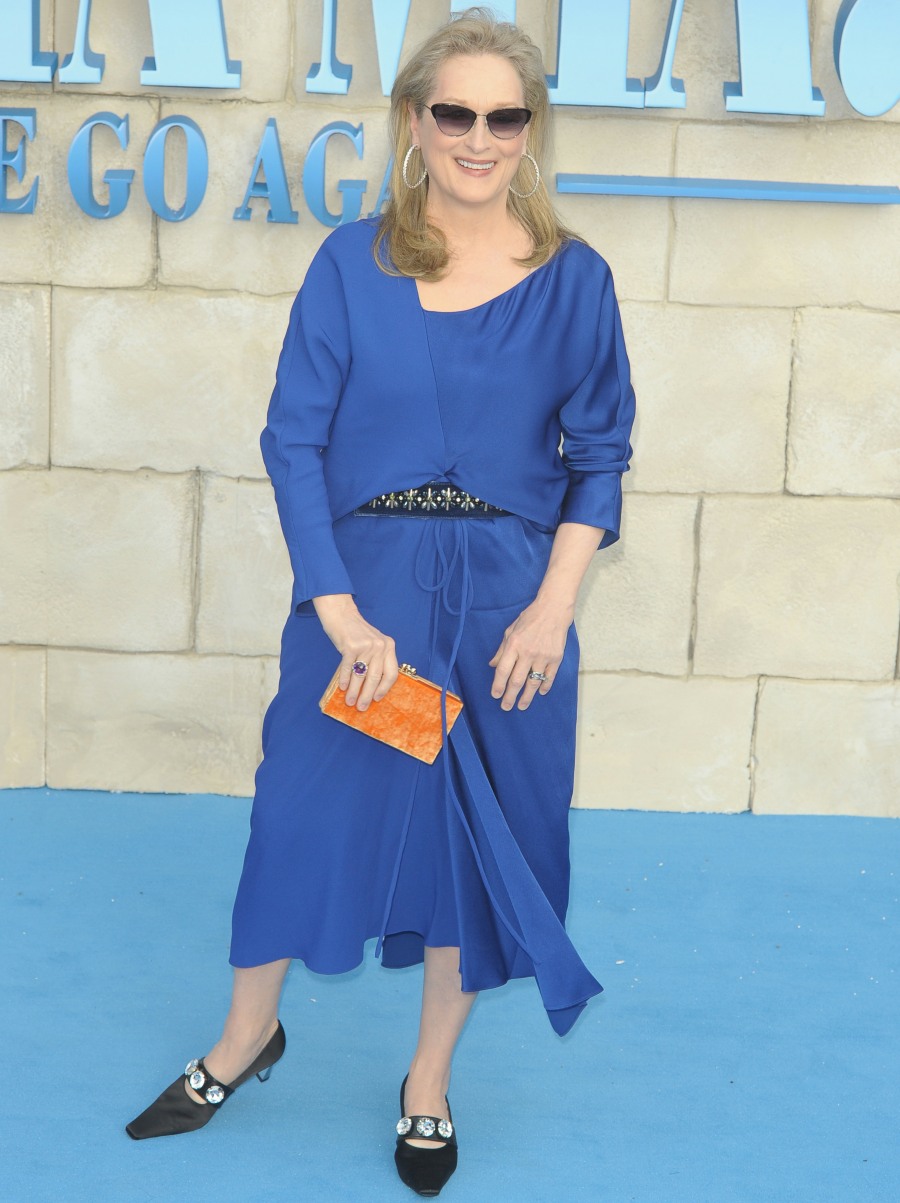 Amanda Seyfried in a smart suit.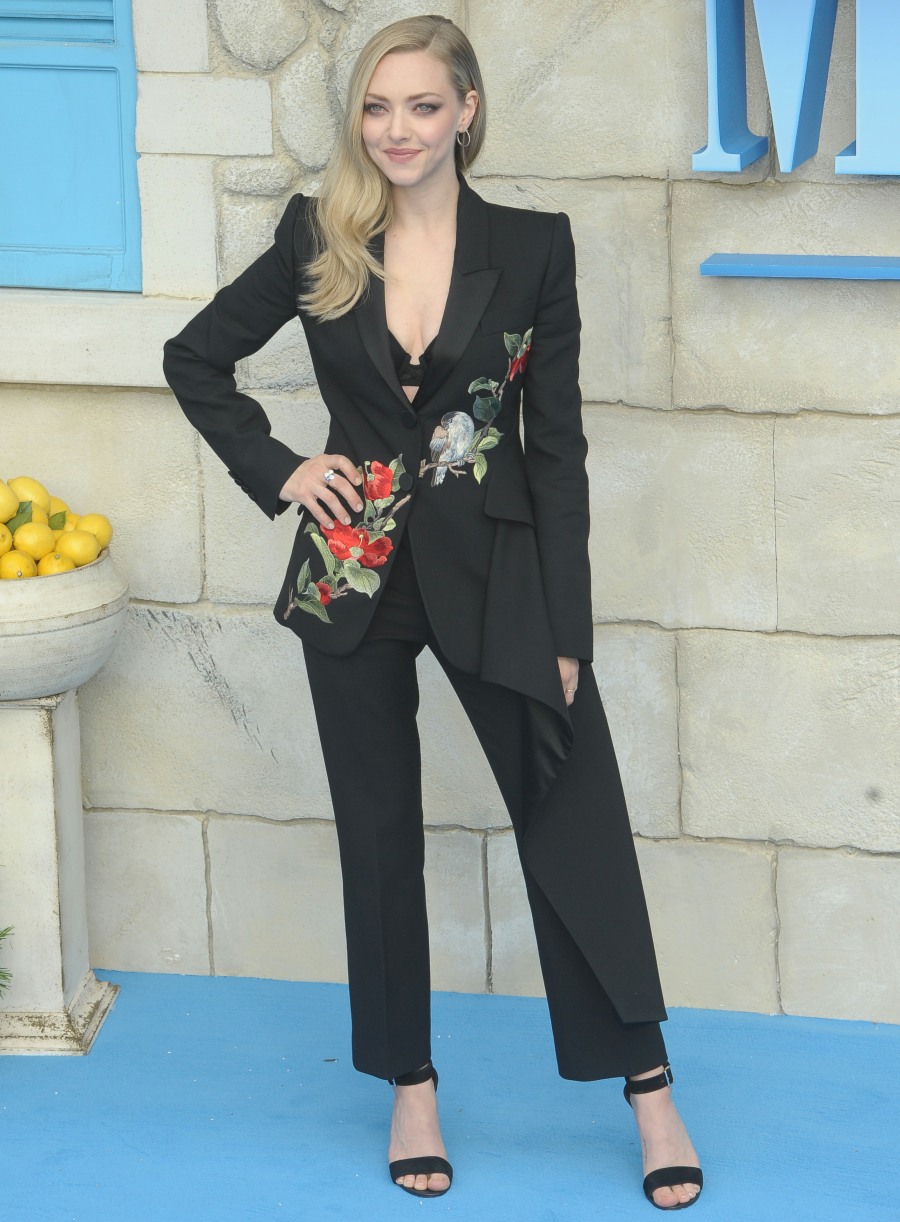 Tom Hanks and Rita Wilson are fine!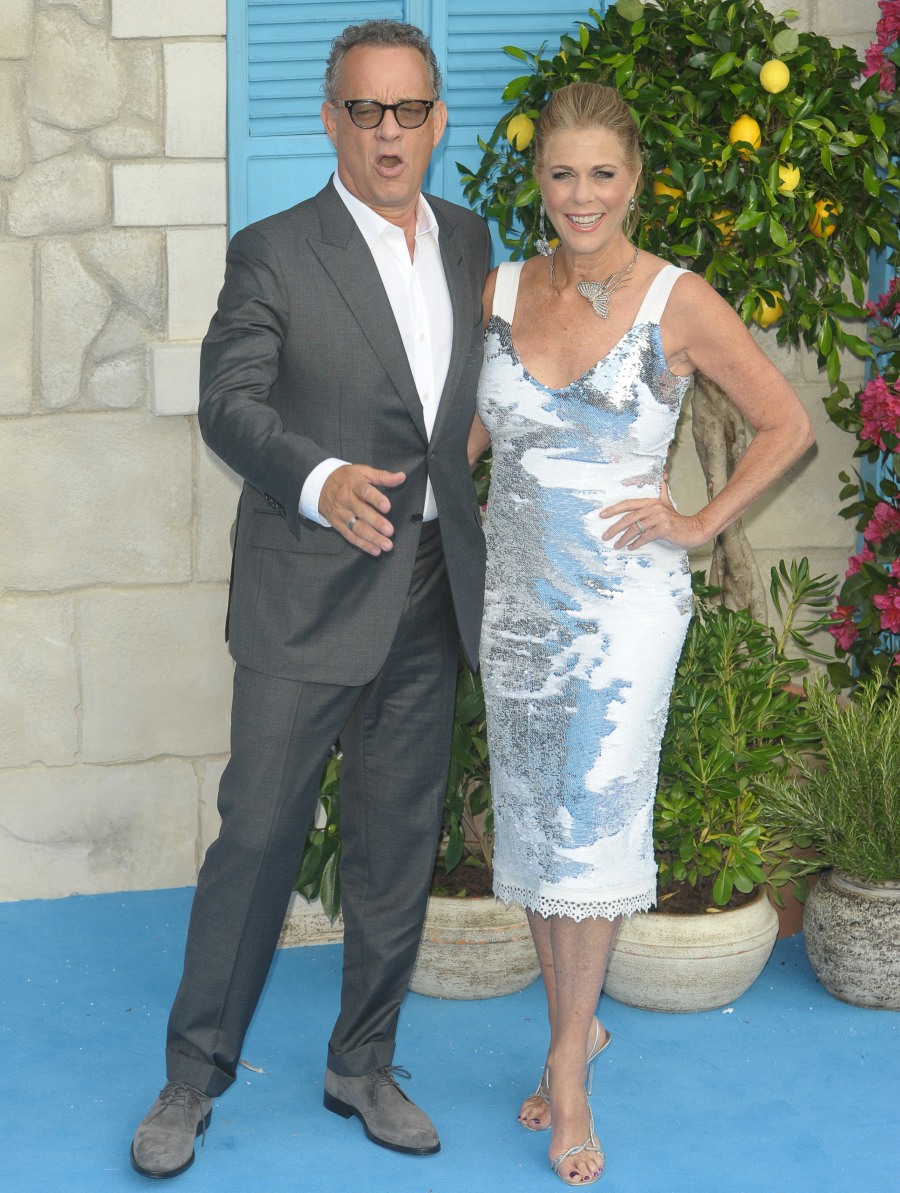 Pierce Brosnan is so dapper! Keely looks nice too.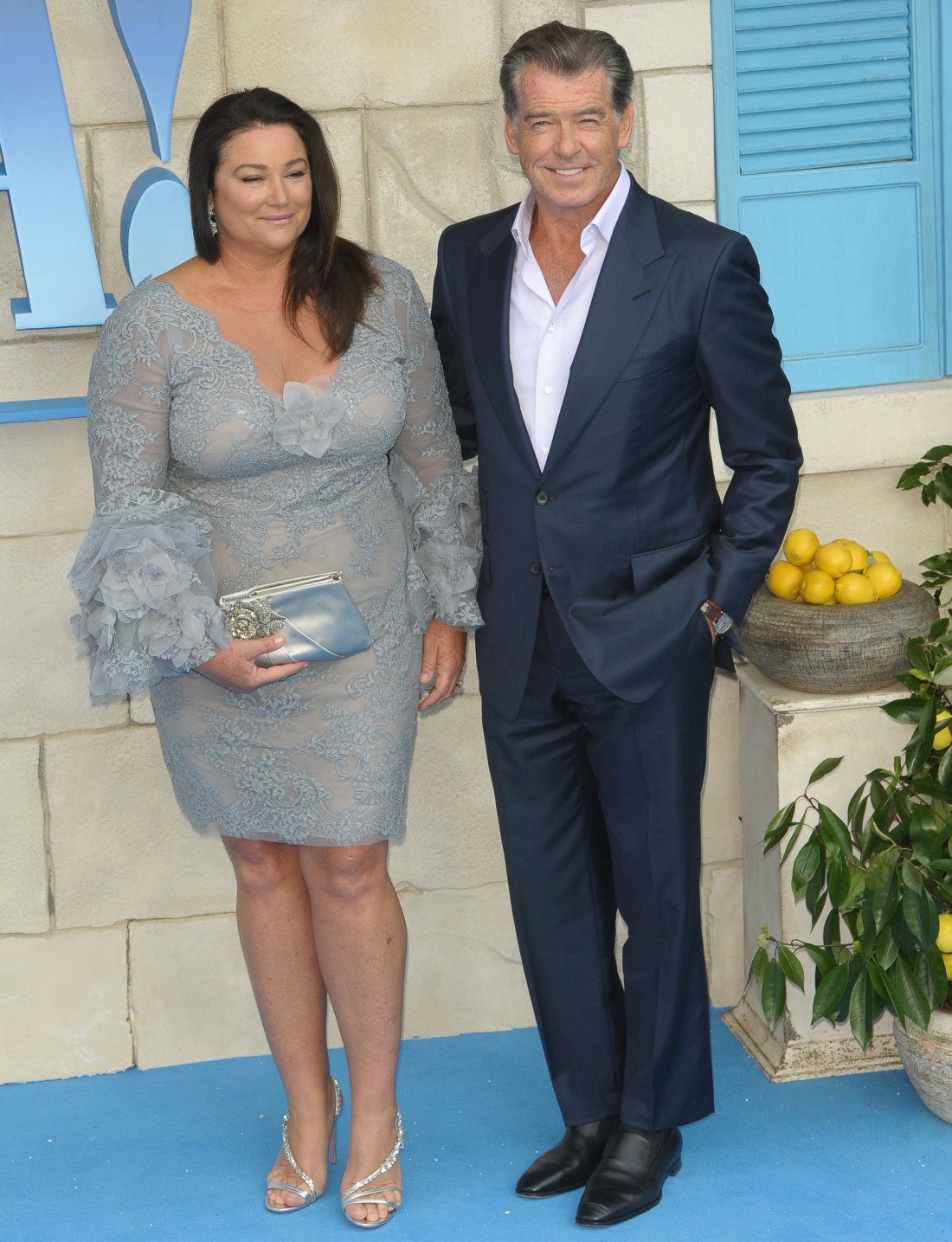 I feel like Lily James overdressed a bit?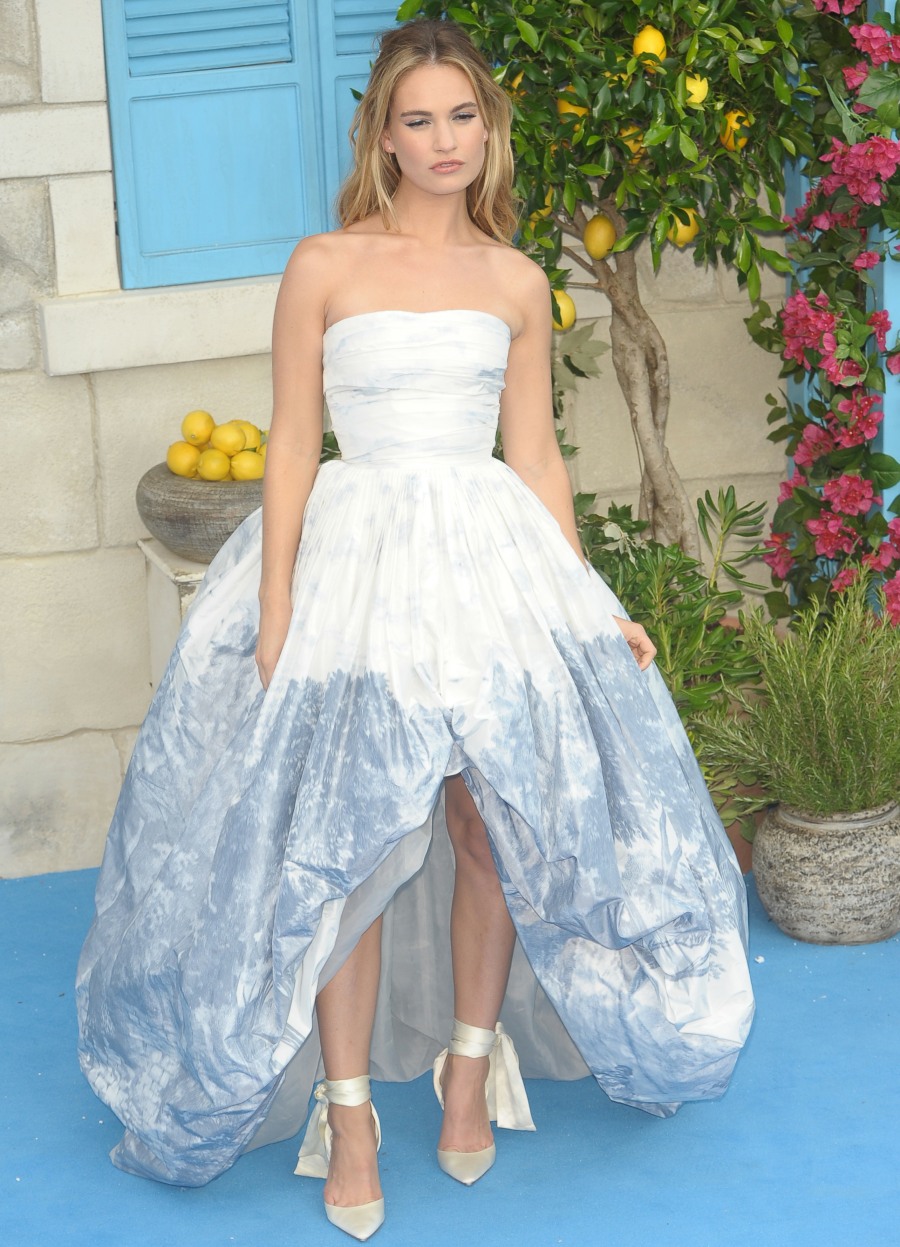 Colin Firth and Livia… walking a major premiere carpet for the first time since the world learned that she was banging some dude who ended up stalking her and harassing her.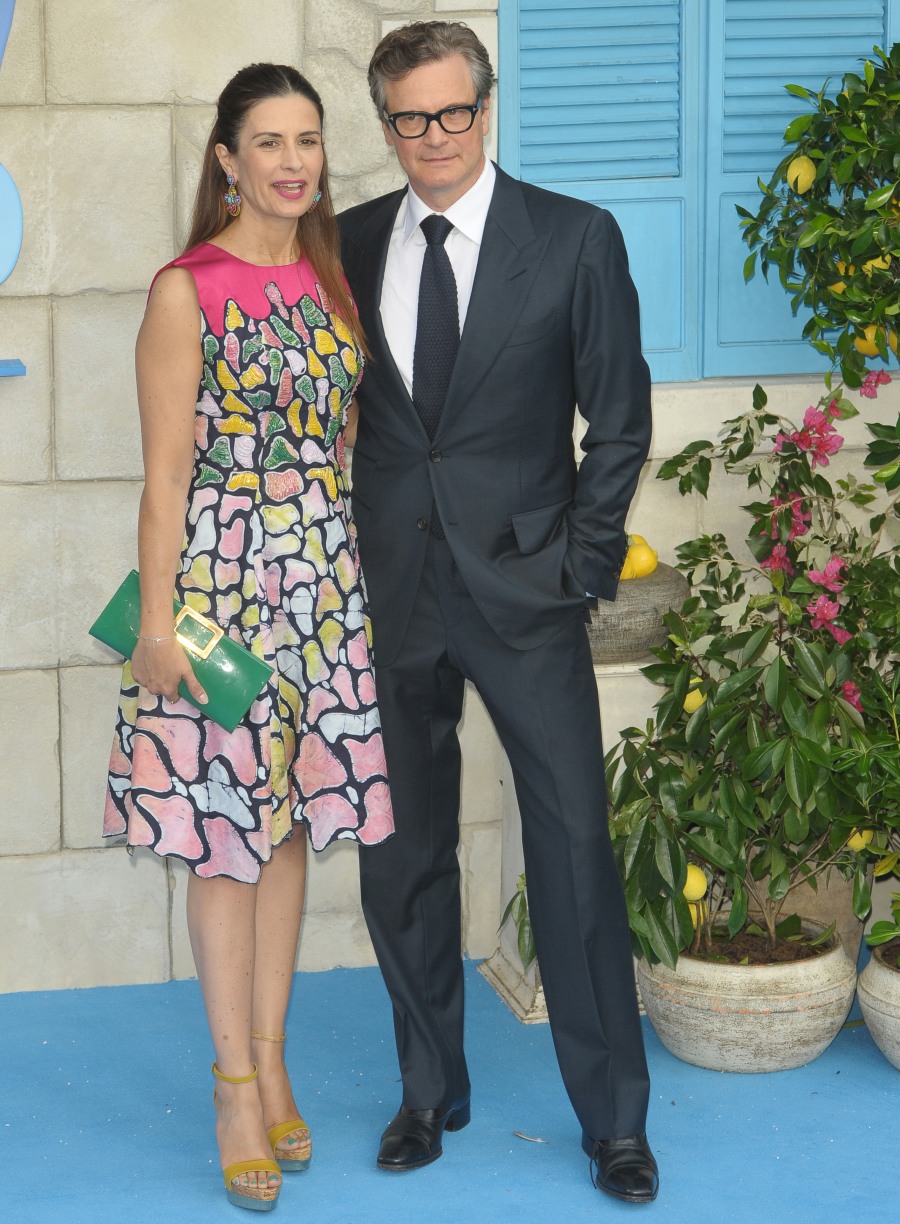 LOOK AT THANDIE NEWTON WITH HER DAUGHTERS OMG.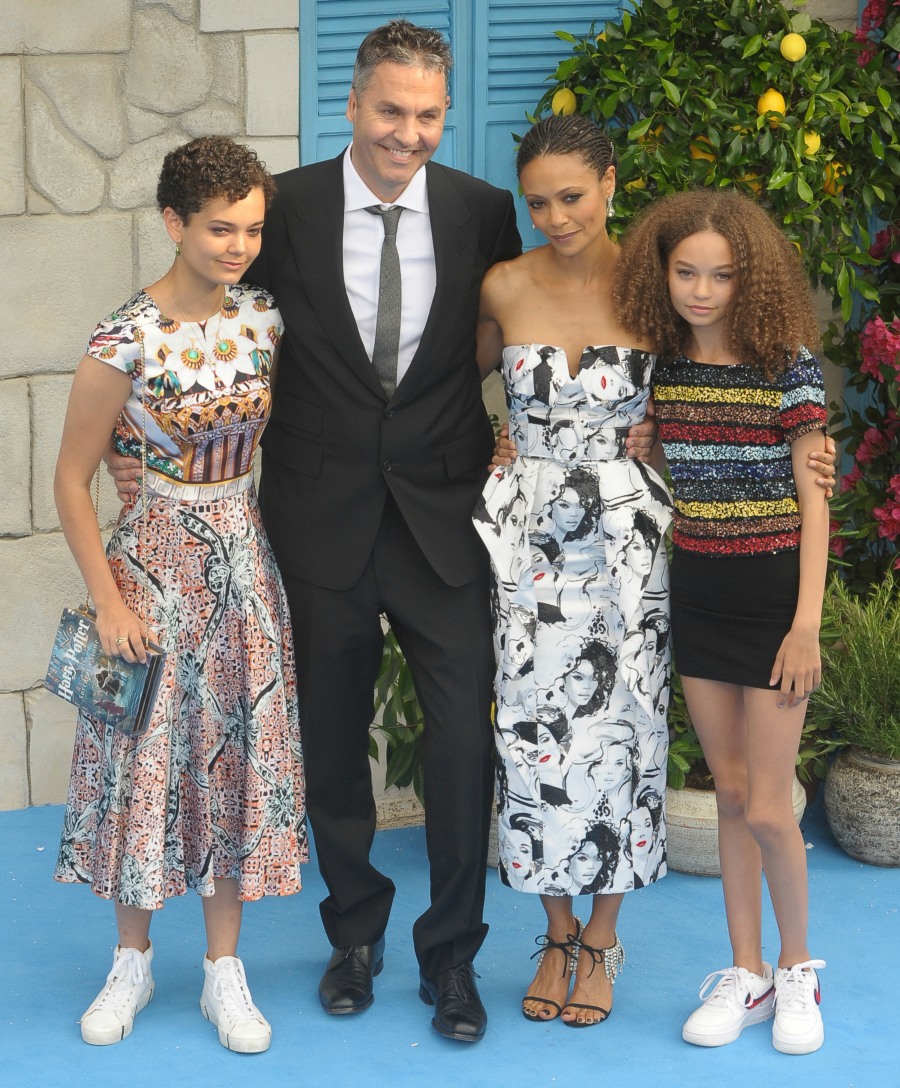 This cast photo is amazing:
Photos courtesy of Getty, WENN.