Embed from Getty Images
Amanda Seyfried come across poorly in the interview we covered yesterday, with Net-A-Porter The Edit. She defended the start of her relationship with her husband, Thomas Sadoski, saying that although he was married in 2015 when she met him and they "were both in bad relationships," Thomas "never flirted, never disrespected his wife." Amanda claims they didn't get together until they were both single and reconnected on a different project in 2016. It was unclear in what context this came up or why she volunteered that information. She also said, of #Metoo, that "People have been s****y, but I'm pretty good at deflecting." As I mentioned, I've liked her for a while but this interview made me question that.
The Mirror has new-sounding quotes from Amanda and I assume she gave them during a press conference or in a junket. (They don't reveal where they spoke to her, so it's hard to tell.) She explained that Thomas was jealous that she was working with her ex boyfriend, her costar Dominic Cooper, on Mamma Mia 2. Amanda is fine with that though, and she'd rather Thomas be jealous than ok with her working with an ex. She also shared her ass
Amanda, 32, married US actor Tom Sadoski, 42, in March last year but says she thinks her husband thought British actor Dominic Cooper, 40, who she was with for three years, was still in love with her.

"I think he has the same kind of issues that I would have if we were hanging out with his ex-girlfriend from long ago," the actress says.

"I think it's always like, 'I'm so in love with this person, so that person must be so in love with her too'.

"I assume everyone's in love with Tommy because I'm in love with him. I assume that everybody sees him the way I do.

"I'd guess he assumed Dominic is in love with me the way he's in love with me. And it's just not the case.

"It's sweet. I'd rather he be jealous than completely fine with it. He's been great. He's very supportive and he loves this movie, and [he and Dominic] got along absolutely fine when we were shooting."

Amanda dated Dominic, who reprises his role as on-screen boyfriend Sky, from 2008 to 2011.

"We split about three years after the movie came out and after we split we became really close friends," she says.

"The last time I'd seen him was when I hung out with him on my 30th birthday. So it wasn't weird seeing him again."
The stuff Amanda said about assuming everyone else loves her husband like she does makes zero sense to me. I find my partner attractive and assume that others do too, but I don't think everyone else loves him to the same extent or thinks he's as special as I do, that's absurd. Maybe she just didn't clarify it well enough. Yes it is normal to be jealous to a point, but it can be unhealthy of course and it can be used in controlling ways. Would she be jealous if Thomas had children with his ex wife and had to spend time with her? Again, Amanda is saying stuff that seems out of character to me but maybe she hasn't been as open up until now.
She did say, of being a mom, "I'm not as worried about what people think of me and I'm less worried about taking care of others when my priorities are so clear. Motherhood does that to you very quickly." Aanda and Thomas have a nine-month-old baby girl, whose name they're keeping a secret. Amanda's mom is retired and is nannying for her. Amanda explained that her mom stays with the baby at home. I think this is the longest time Amanda has been apart from her daughter. Maybe that's why she seems a bit "off." I'm not being snarky! She said as much, that it was hard to travel without her and that she got an eye infection "because I was anticipating leaving my daughter for nine days."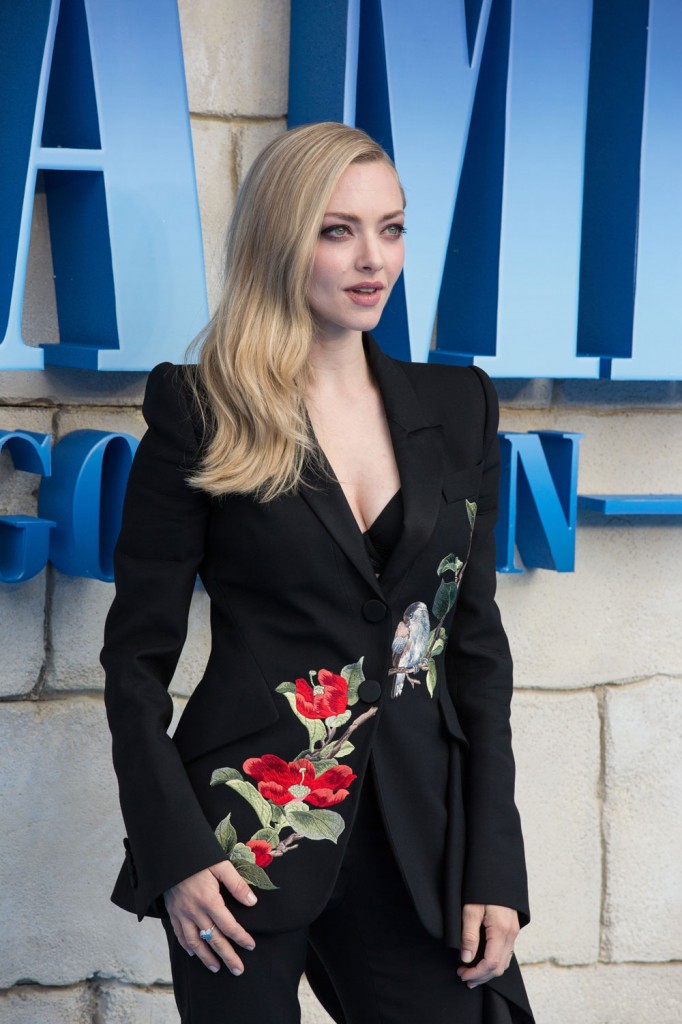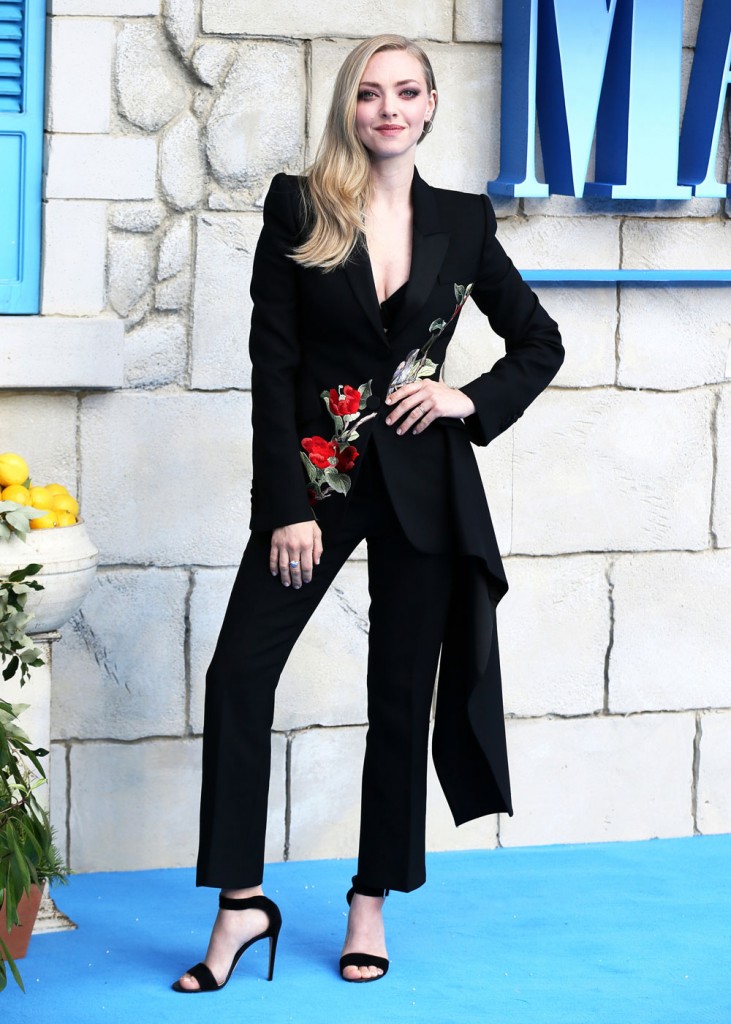 Photos credit: WENN and Getty