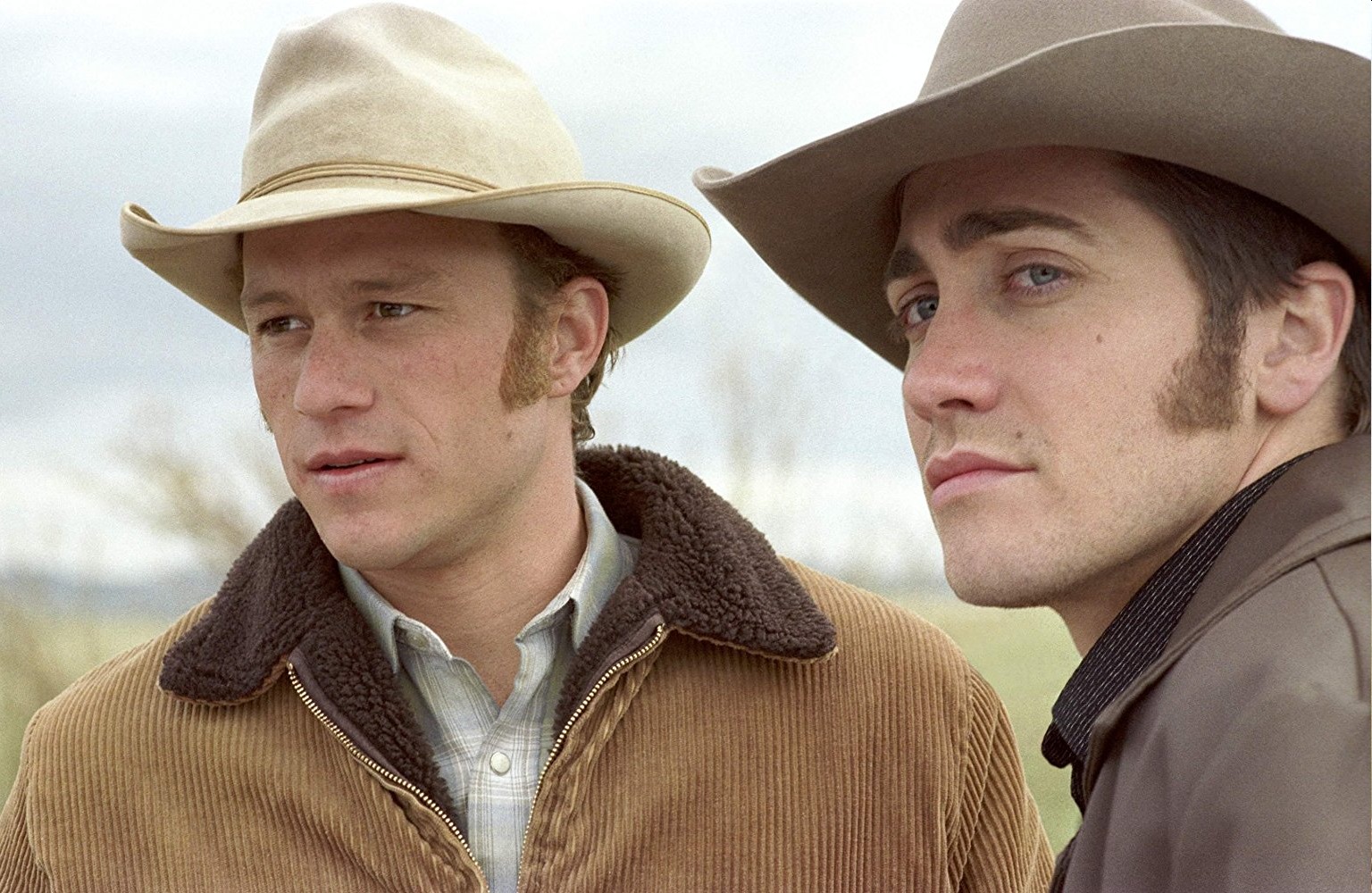 This week, a lot of entertainment sites have been noting the 10th anniversary of Heath Ledger's passing, and the 10th anniversary of Ledger's debut as the Joker in The Dark Knight. It was an iconic performance, a career-defining performance, and it's really sad to think about what he could have done career-wise and personally after The Dark Knight. Personally, however, my favorite Heath Ledger performances were always his more low-key dramatic roles, in films like Monster's Ball and Brokeback Mountain. Heath received his first Oscar nomination for Brokeback, and that film fundamentally changed his career years before The Dark Knight. Heath and Jake Gyllenhaal are so iconic in those roles, it's hard to imagine anyone else being cast. But the original director attached to the project, Gun Van Sant, just told IndieWire that he approached all of the big-name actors for it and they all turned him down.
Ang Lee's "Brokeback Mountain" is perfect just the way it is, but that doesn't mean we can't enjoy imagining what Gus Van Sant would have done with the project. The Oscar-winning auteur behind the New Queer Cinema classic "My Own Private Idaho" and the more-commercial "Good Will Hunting" has been offered many films throughout his career, including "Brokeback Mountain." His latest film, "Don't Worry, He Won't Get Far on Foot," follows the life of eccentric Portland cartoonist John Callahan, played by his "To Die For" star Joaquin Phoenix.

It's long been reported that both Van Sant and Pedro Almodóvar were initially approached to direct the groundbreaking"Brokeback," but Van Sant recently told IndieWire why his vision ultimately wasn't right — and which A-list actors turned down the film.

"Nobody wanted to do it," Van Sant said. "I was working on it, and I felt like we needed a really strong cast, like a famous cast. That wasn't working out. I asked the usual suspects: Leonardo DiCaprio, Brad Pitt, Matt Damon, Ryan Phillippe. They all said no."

"Yes, all those young gentlemen (at the time) turned down the project, for various reasons," "Brokeback Mountain" producer and screenwriter Diana Ossana confirmed to IndieWire via email. Ossana produced the film with James Schamus for Focus Features, and adapted the script with Larry McMurtry from a short story by Annie Proulx.
I understand the urge of "screw it, let's just send this script to every famous white guy in town and see who says yes." That's the way a lot of films are cast, let's be honest. But I'm so glad that those guys said no to the script. Brad Pitt would have been awful in either of those roles. Leo DiCaprio would have been a trainwreck. Matt Damon – as much as it pains me to admit this – might have been interesting in one of those roles. Ryan Phillippe would have been painfully bad. This is the kind of casting-Sliding-Doors which makes me believe that for many of the important films, the right people find the right roles.
Photos courtesy of Getty, 'Brokeback' still.