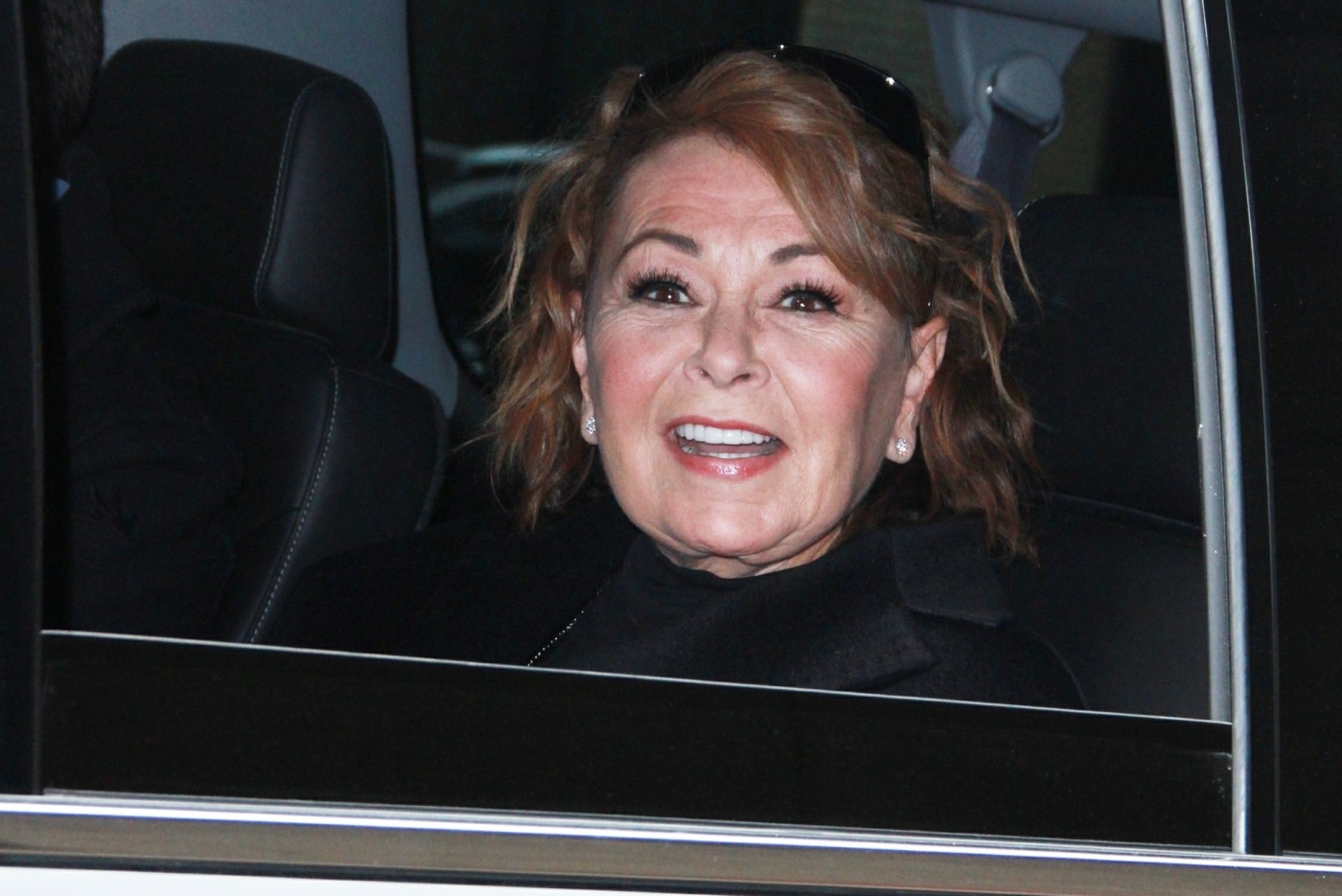 Roseanne Barr won't stop talking about the ONE SINGLE TWEET that got her in so much trouble. She really believes that it was only the tweet about Valerie Jarrett which caused her world to implode. That tweet was something about how Valerie Jarrett equalled "Muslim Brotherhood + Planet of the Apes." It was disgusting enough for Roseanne to lose her job, to be clear. But I think it's still too cute by half to pretend that Roseanne only said one offensive thing on Twitter one time. She was being offensive for years online, spreading unhinged conspiracy theories and making racist comments about Barack Obama.
Anyway, in the immediate wake of ABC firing Roseanne, she claimed up and down that she didn't even know that Valerie Jarrett was/is black. Which is so dumb. But she's still sticking with that story. She's still SCREAMING that story.
Roseanne Barr spoke out relatively unapologetically about the vile Valerie Jarrett tweet that got her "Roseanne" reboot canceled: "I thought the b—h was white!" In a video posted to Barr's YouTube page, a slightly disheveled Barr, 65, smokes a cigarette while talking to a producer about a previous video that was thoroughly edited.

After a loud groan, an agitated Barr lashes out at her interviewer when asked about her now-notorious tweet in which she claimed the former Barack Obama adviser was a creation of the Muslim Brotherhood and "Planet of the Apes."

"I'm trying to talk about Iran! I'm trying to talk about Valerie Jarrett about the Iran deal," Barr roars in the clip. "That's what my tweet was about. I thought the bitch was white, godd-mmit. I thought the bitch was white. F–k!"
Granted, I'm not a fancy intellectual conspiracy wingnut like Roseanne Barr, but no matter how loud she screams this excuse, I still don't believe it. Valerie Jarrett is light-skinned black woman who looks like a light-skinned black woman. Everything ever written about Jarrett was about how she was the African-American mentor and friend to both Obamas in Chicago. Everyone knew Jarrett's race. Especially those people who were obsessively creating conspiracy theories about how she's part of the Muslim Brotherhood.
Here's the video. It's NSFW because of language, and if you watch it, turn down the volume because she's LOUD.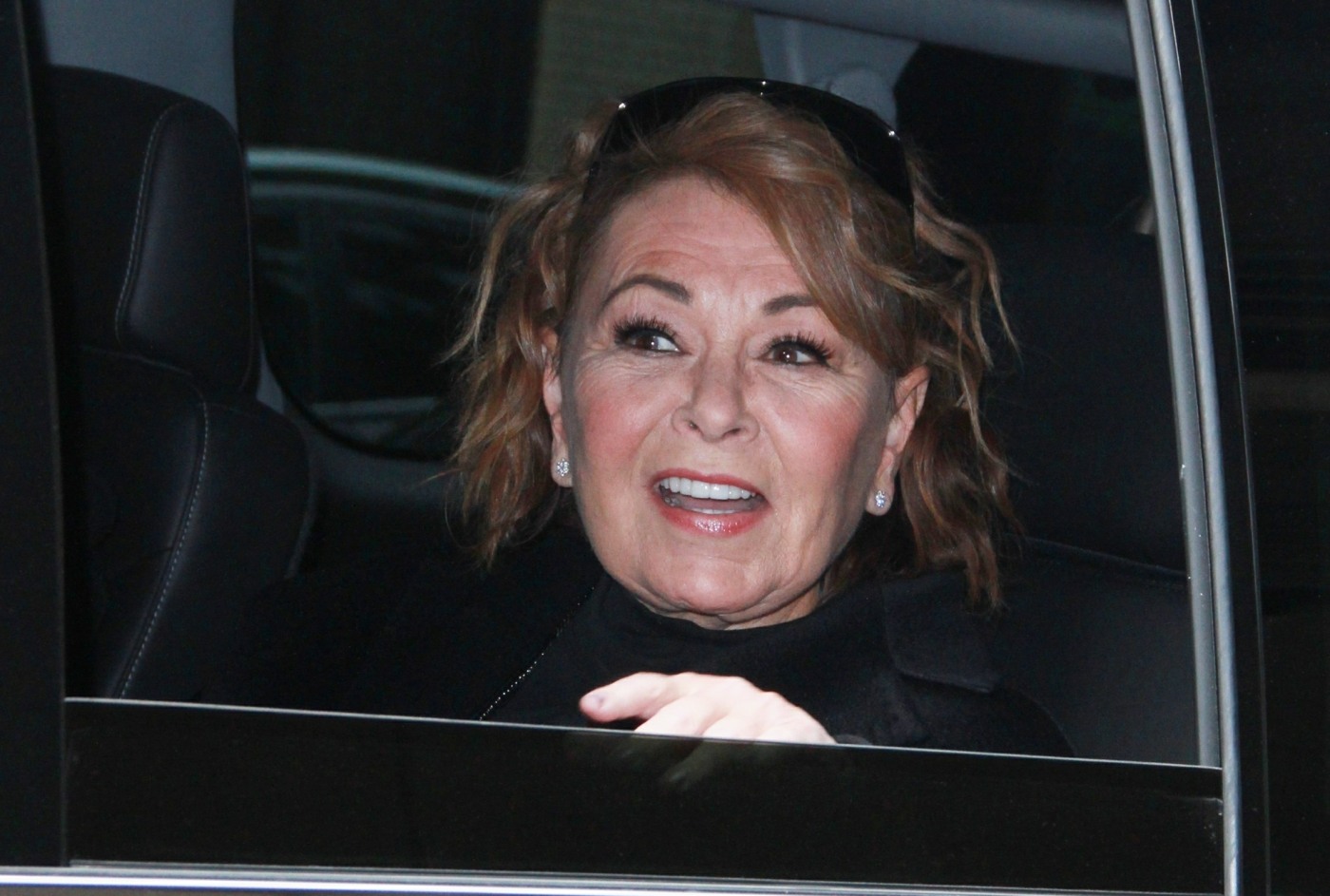 Photos courtesy of Backgrid.