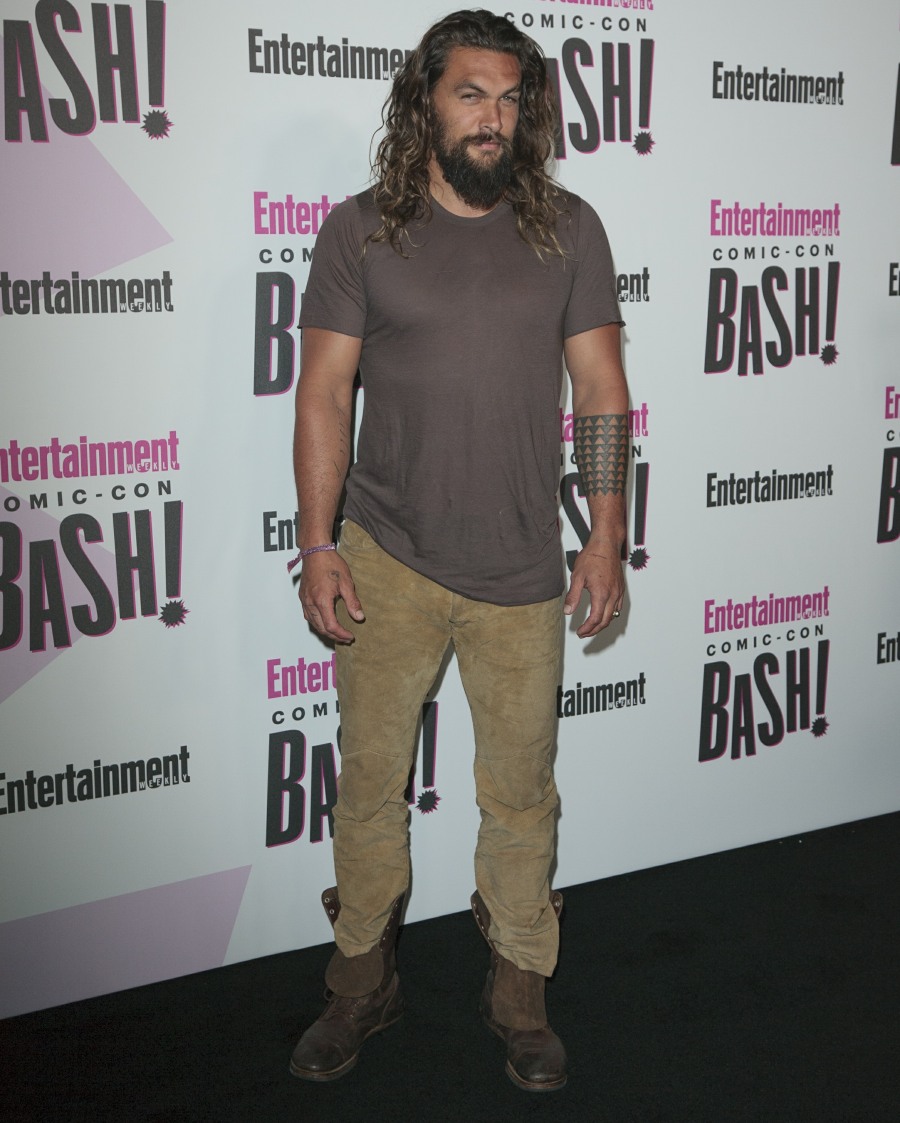 Here are some photos of Jason Momoa and the cast of Aquaman at Comic Con this weekend. Momoa was all over the place – attending panels and partying and looking like the life of said parties. He's so… sexy. I can't help it, I know he says dumb things, but I believe his heart is in the right place and I need to believe that he's a somewhat good guy. Because he's sooo beautiful. I don't even mind the long hair and the too-long beard. I'm into it. I would roughhouse with him.
Anyway, the full-length Aquaman trailer debuted at Comic-Con, and I guess we need to discuss this mess. I'll meet you on the other side:
Real question: for a superhero like Aquaman, do we really need this much of a backstory? I mean, he's a bloody MERMAN and can't we just take it on faith that there's a whole Merman Culture and just move into the story? But no, the merman has to be angsty and he has to have Mixed Merman Feelings About Doing The Right Thing. And why does Patrick Wilson look like Merman Hitler Youth??? And what's going on with Nicole Kidman? My God, this is a mess. If you want to support it, God bless, but this looks disastrous.
Also: I completely support Amber Heard as a woman who was abused, but God bless it, she can't act for sh-t. She never could. Think about this: the people who cut trailers try to put the best parts in the trailer. Those are the line-readings that are the "best" from Amber's performance. It's awful.
Also awful? Warner Bros doesn't care about Amber's welfare or state of mind. An hour before Warner Bros debuted the Aquaman cast, they organized the "surprise appearance" from Johnny Depp at their Fantastic Beasts panel. Sources claim Depp and Heard missed each other completely, but it's still a very sh-tty thing to do to Amber.
Photos courtesy of Getty.