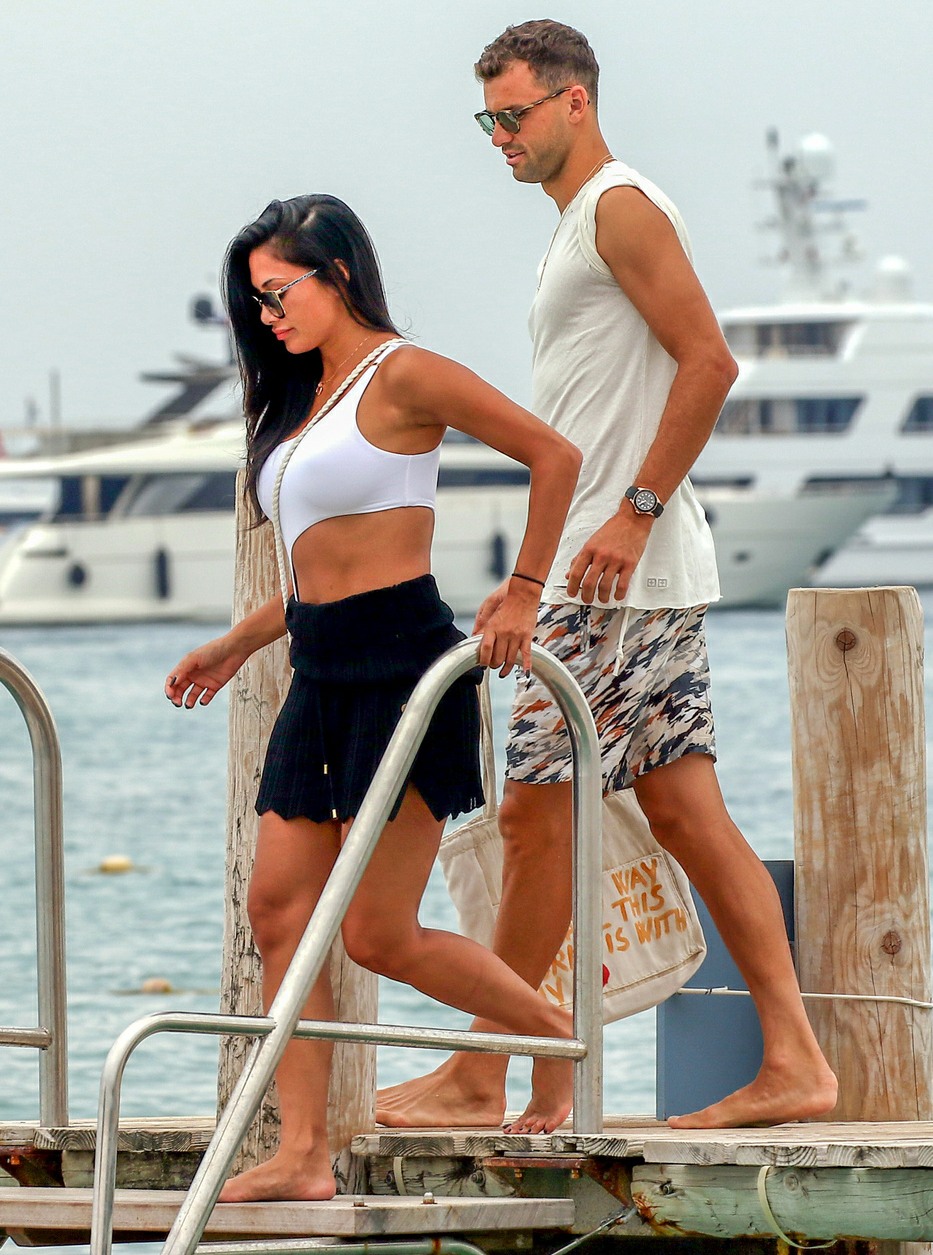 As many of you know – and certainly all of my Twitter followers know – I've increasingly turned to tennis & tennis gossip to decompress from the fiery insanity of American politics. I've become obsessed with the minutiae of tennis beefs and tennis romances and all of that. So I've been following Grigor Dimitrov's relationship with Nicole Scherzinger. I know many of you won't care about this, BUT I CARE. I CARE VERY DEEPLY. Please don't make me write about politics again today! Just let me write about tennis peeps!
Grigor Dimitrov was an up-and-coming tennis player when he allegedly dated Serena Williams for about a week, many years ago. Many believe that Serena's now-infamous comment about "the guy with the black heart" was about none other than Dimitrov. Why the shade? Because Dimitrov went from Serena to Maria Sharapova. Dimitrov and Sharapova were actually engaged for a time, but they split back in 2016 (-ish). Ever since then, he's been with Nicole Scherzinger. There was recently an Us Weekly story about how they might have broken up, but as you can see in these photos… they're still together.
Grigor went out in the FIRST ROUND of Wimbledon several weeks ago, and he's basically been on a yacht ever since. The yacht is currently around Saint-Tropez. I actually don't think Nicole has been with him the entire time? I think she just got on the yacht this weekend, maybe, and then they decided to pose for these super-natural and super-sexy photos. Incidentally, Grigor is 27 years old and Nicole is 40. He's often characterized as her "tennis boy-toy," but for what it's worth, Dimitrov is a mildly big deal in tennis. He's never won a Slam, but he's a top 10 player and he won the tournament in Cincinnati last year, as well as the 2017 ATP World Tour Final title. He's not just a good-looking dude with a sugar mama. But he might be the dude with the black heart (who likes older women).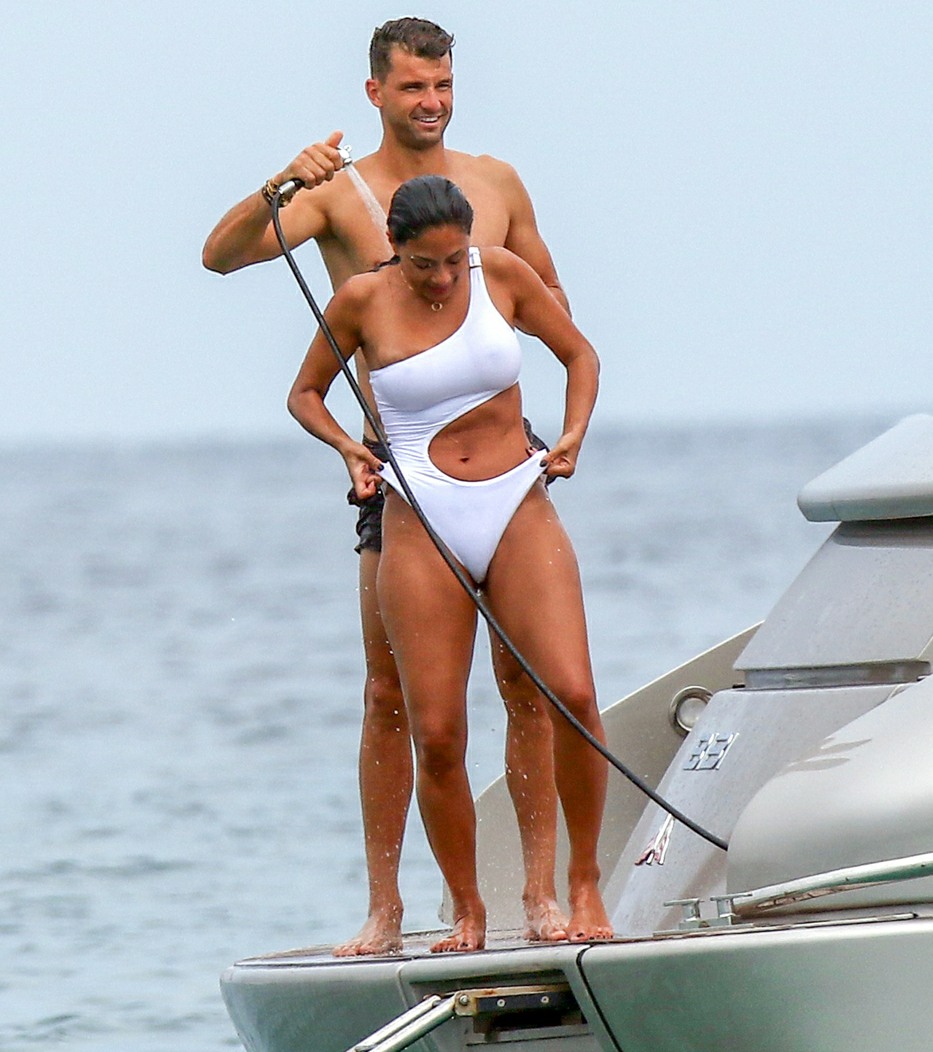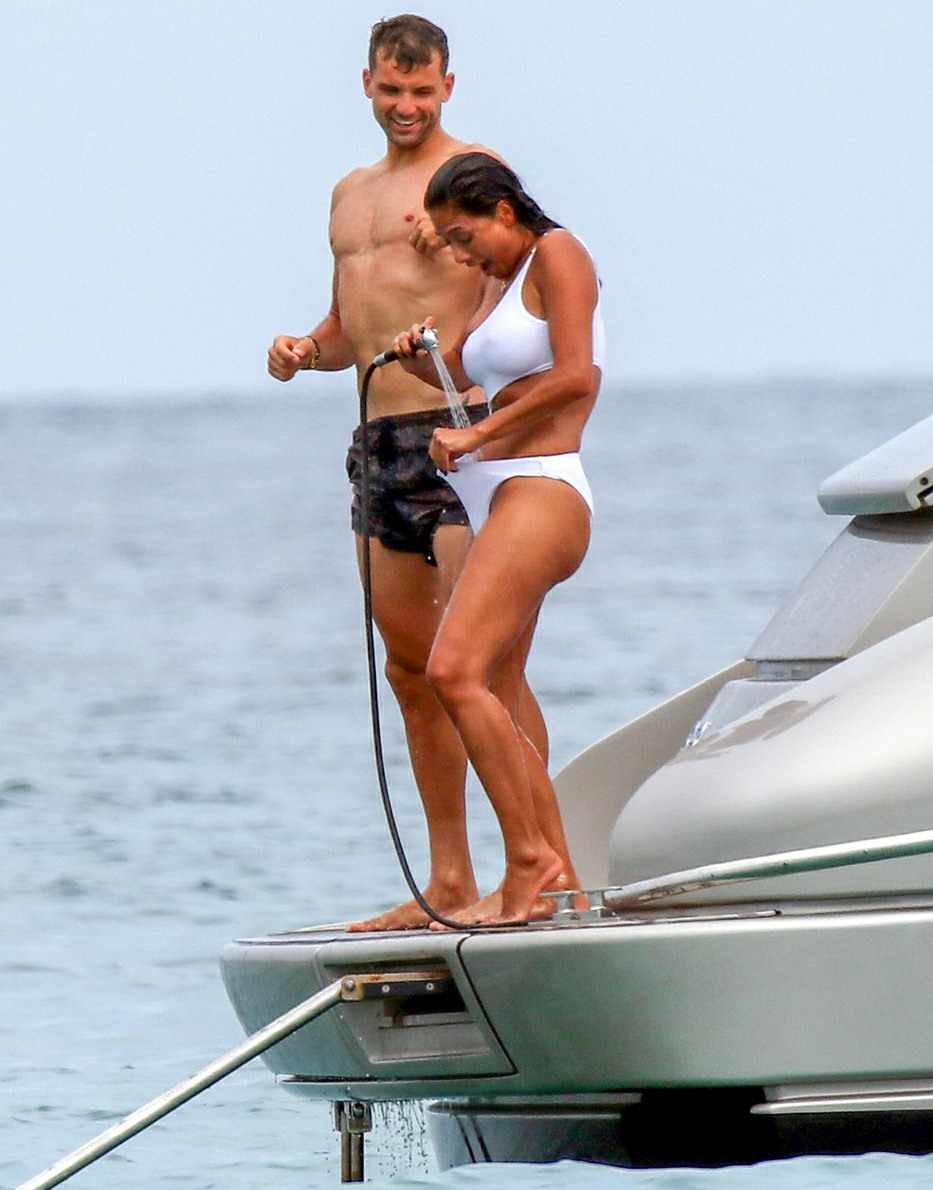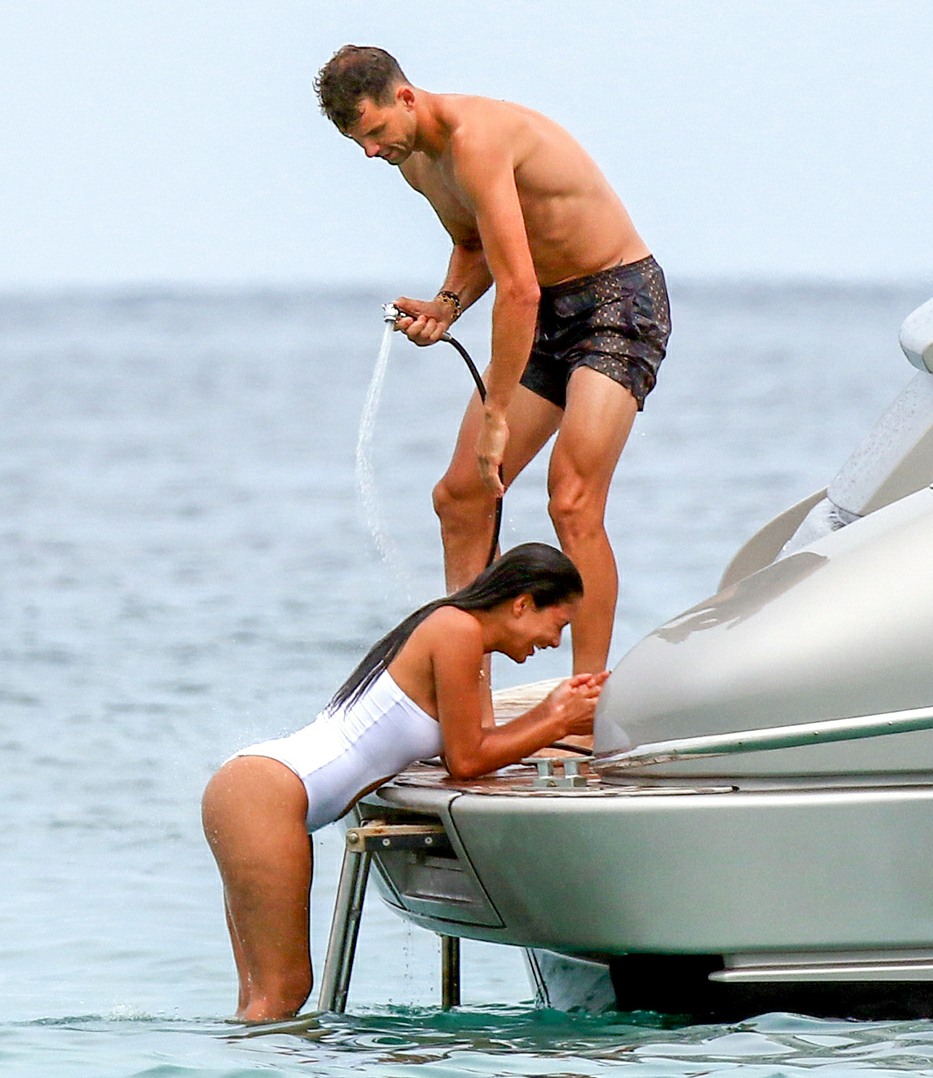 Photos courtesy of Pacific Coast News.