Gisele Bundchen turned 38 years old on July 20th. Her friends and family celebrated her on social media and in real life. I would assume that Gisele has enough money where she doesn't have to pick out or pick up her own specialized birthday cake from the bakery. I would assume that Tom Brady, Tom's assistant or maybe even Gisele's assistant would be tasked with that. And whoever picked up Gisele's birthday cake did a bad job of it: they didn't double-check the cake at all to make sure they got the right one.
Gisele Bündchen was given a big surprise on her 38th birthday: someone else's cake! The supermodel celebrated her big day on Friday, and when it was time to blow out the candles on her cake, she realized the bakery accidentally gave her the wrong order.

Rather than a cake that read "Happy Birthday Gisele," the mother of two got a cake that read "Happy Birthday Alberto."

"Sorry Alberto," Bündchen wrote on Instagram Stories, labeling a photo of a dessert. "I think we got your cake."

"Trocaram nosso bolo," the Brazilian beauty wrote in Portuguese, a phrase that roughly translates to "they exchanged or switched our cake." She also asked, "The question is, who got ours?"
While it's a funny mix-up, I'll admit that my first thought was: oh, God, POOR ALBERTO. You know Gisele – with her funky raw diet – probably ordered a special cake that had no sugar or vanilla or eggs or buttercream or chocolate or anything else that makes a cake. Gisele and her family probably chowed down on poor Alberto's real cake, which looks sugary and chocolatey. And poor Alberto was left with a stack of eggplants shaped like a cake. Maybe whoever picked up Gisele's cake did the right thing after all: can you imagine the assistant's face when she saw the wrong cake? "Haha, that will show her, I'll make Gisele eat a real cake g–damn it." But again, poor, poor Alberto.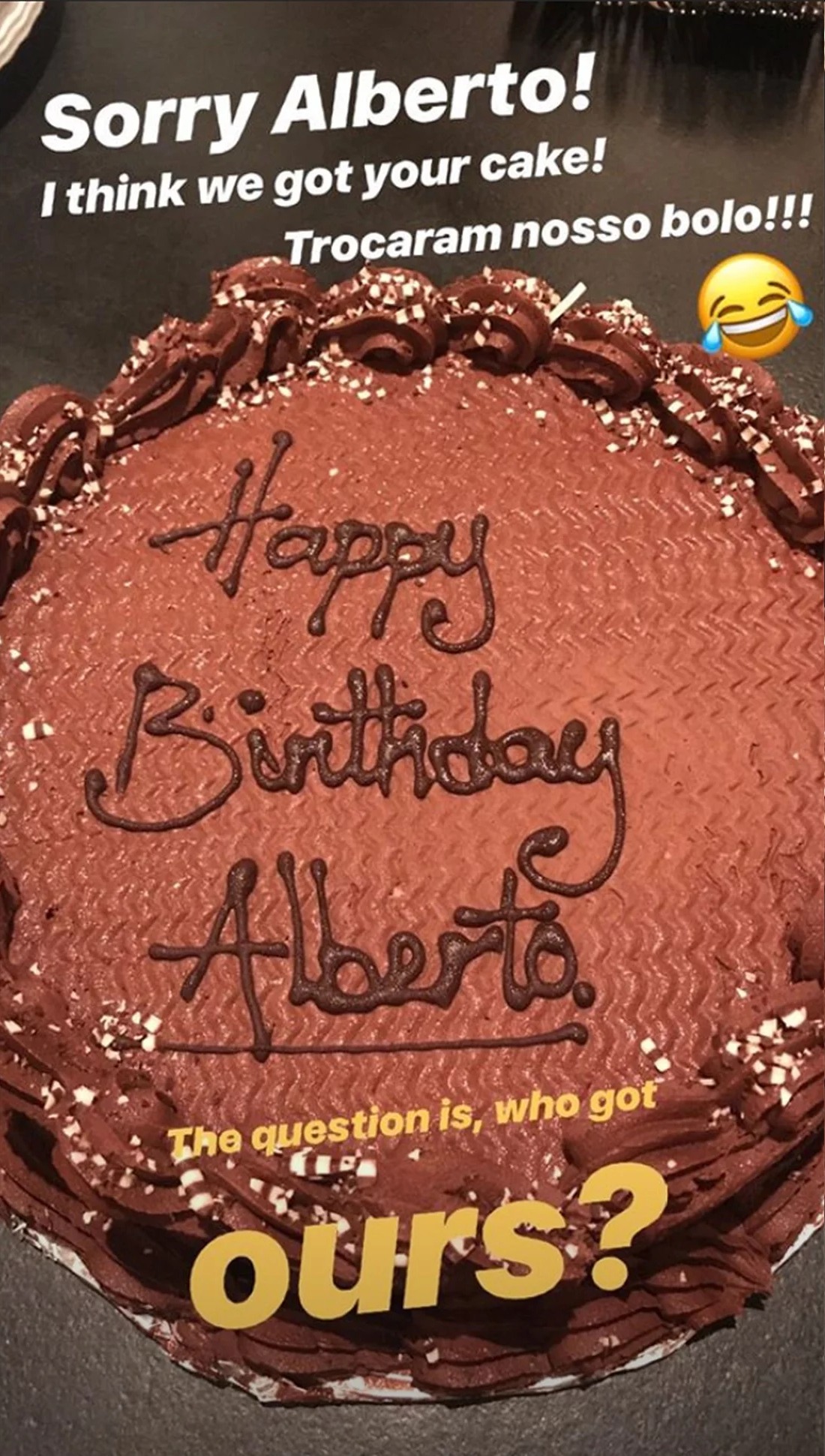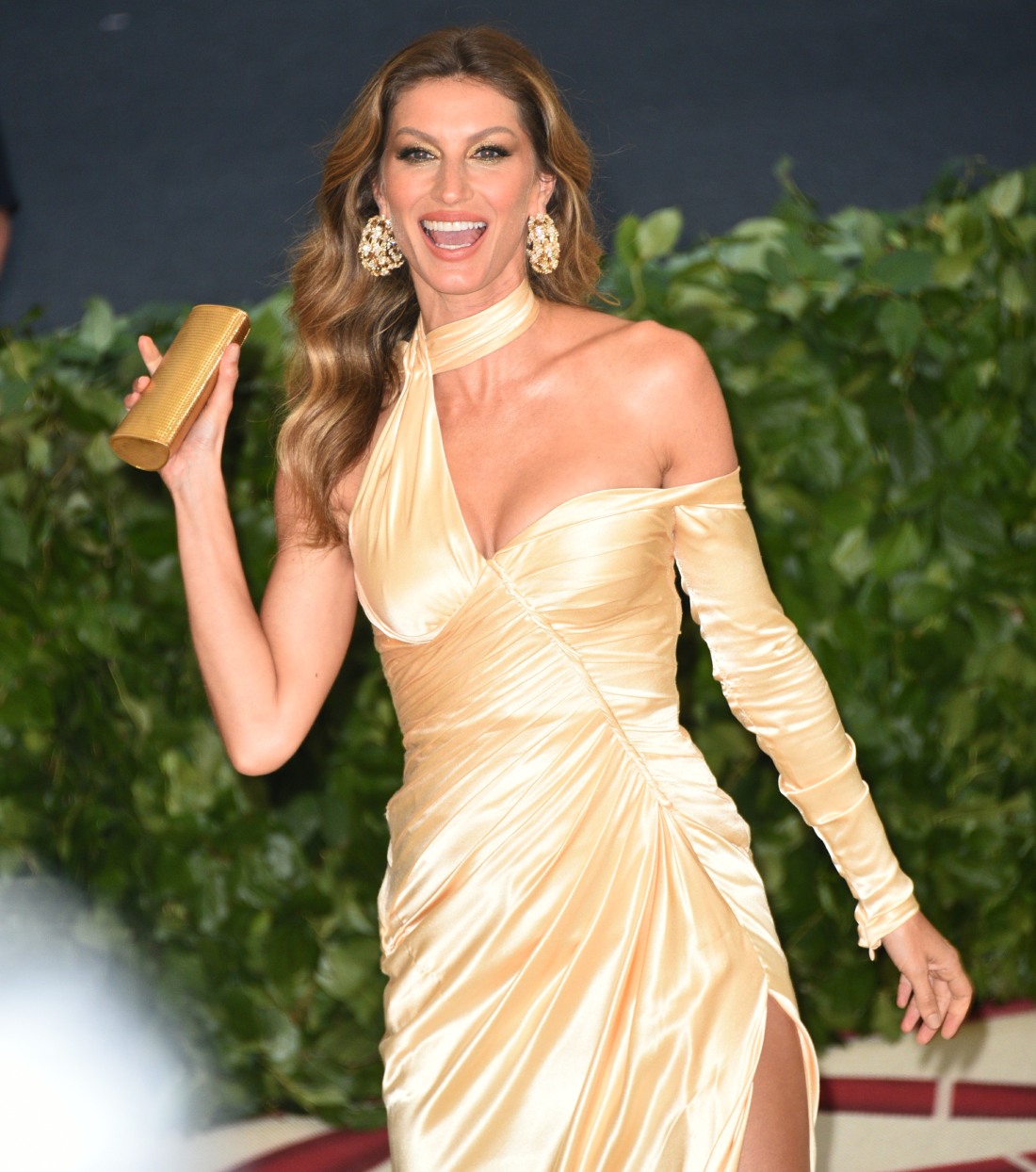 Screencap from Gisele's IG Stories, Tom's IG and WENN.