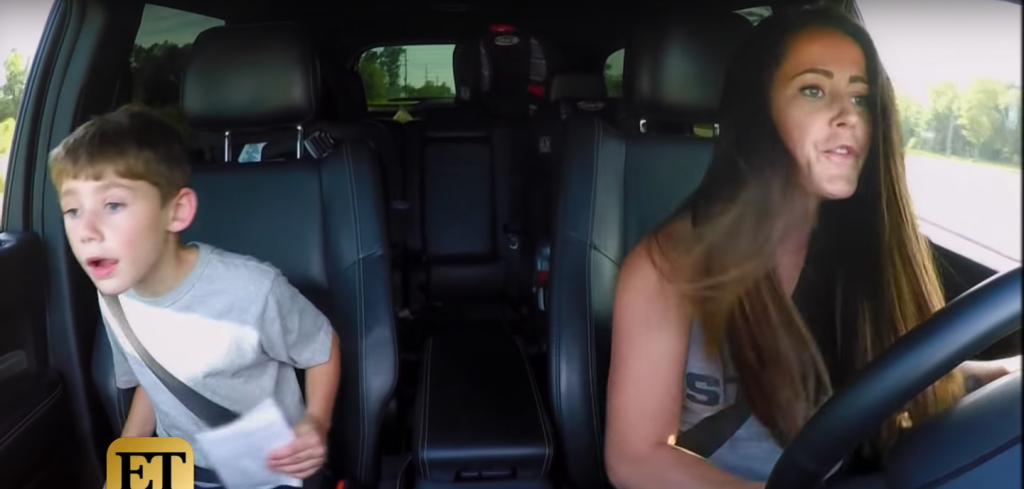 We don't usually follow the Teen Mom drama unless it intersects with more famous "celebrities," or until it amps up so high it's impossible to ignore. That's the case with Teen Mom 2 Jenelle Evan. In footage just aired on the show, she was being tailgated by a car which had pulled out in front of her and hit the brakes, causing her to brake abruptly and sending her into a rage. (She told the police officer afterwards that her car spun out and she swerved off into the grass, but it's obvious from the video that this didn't happen.) She then aggressively followed the other driver home and pulled out a gun, putting it beside her as she drove. Jenelle called her husband, who told her to stop following the guy. When she reached the man's driveway she yelled at him out the window that he had been tailgating. As she tried to leave she hit the man's mailbox accidentally. When the other driver blocked her from leaving his driveway before police arrived, hitting the bumper of her car, she brandished the handgun. She was able to leave and get back to the highway, but the other driver followed her and called the cops, who eventually pulled her over. You can see video of this below, thanks to ET Canada. Jenelle's eight year-old son, Jace, whom she's lost custody of to her mother, was in the car with her at the time.
Jenelle has been arrested 15 times on charges including heroin possession, assault and driving without a license and has been to rehab several times. I would be disgusted that MTV let this even happen, but it seems there are just cameras running in Jenelle's car all the time and that she didn't have MTV crew with her at the time. This is supported by the fact that she called a producer right before the cops pulled her over. All of this happened in May and we're only hearing about it now because MTV just aired the footage. Don't worry though, it's ok because they didn't show her pointing the gun at the guy.
This story is complicated and I'm not going to include an excerpt as I explained most of it above. You can read more on People and again the video is below.
This is a screenshot of Jenelle crying to the cop.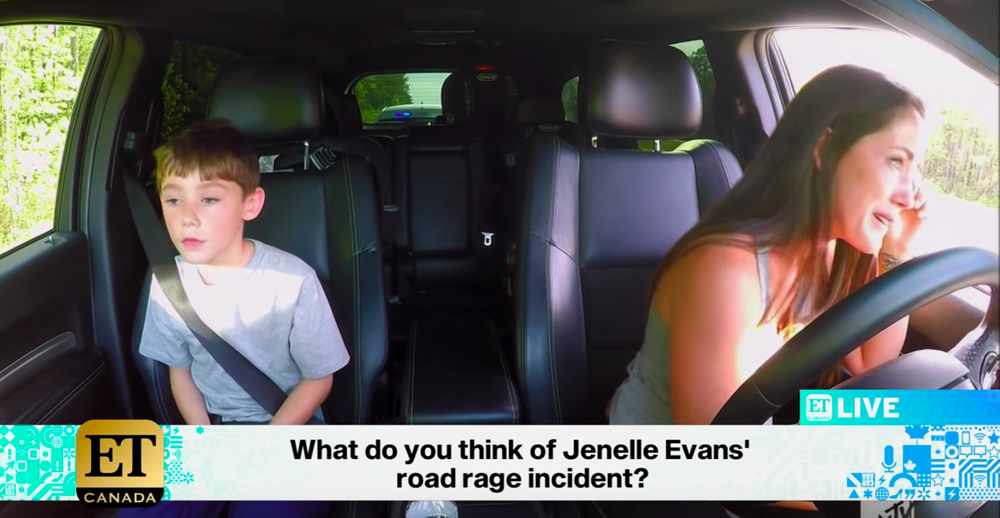 This was Jace's face as his mother cried to the officer who pulled her over.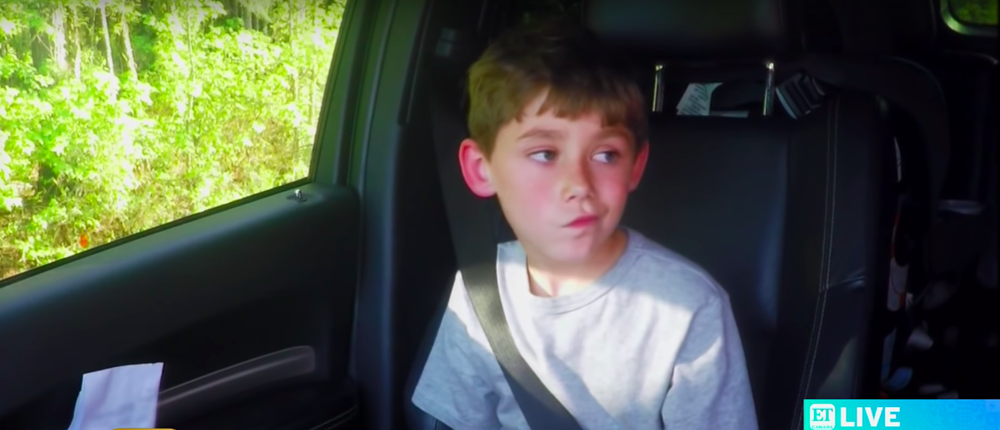 And this is Jenelle's face as she followed the other driver home. Does she look scared?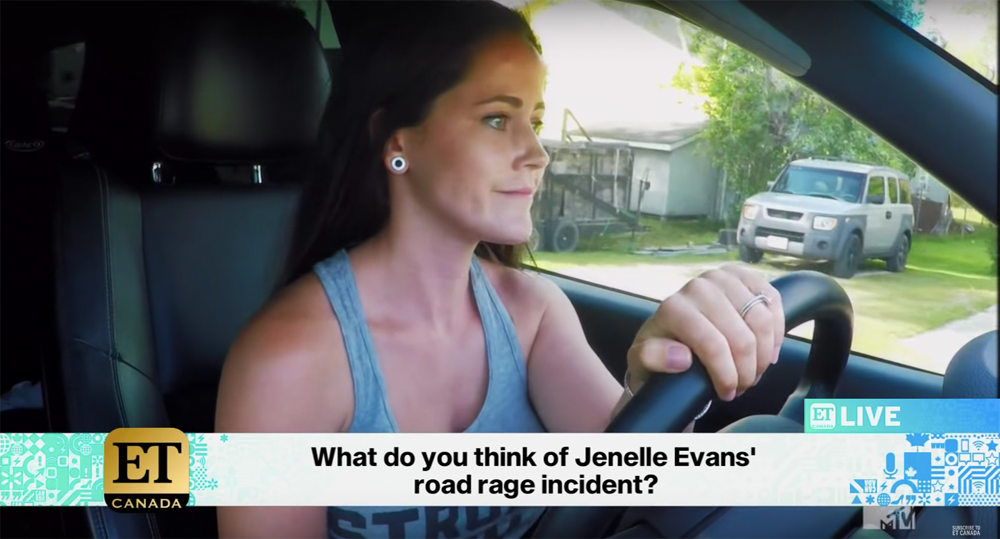 Neither party was charged which is astounding. As the ET correspondent points out, Jenelle's gun is visible to the officer. They hint but don't state outright that this situation would have gone much differently if she was a person of color.
Instead of firing her from this show for being a liability, and a horrible person and mother, MTV aired the footage because of course they did, we're talking about it. We heard last week that Bristol Palin is joining Teen Mom OG, the original and sister show to Teen Mom 2. She's on brand for this franchise.
Here's the video: