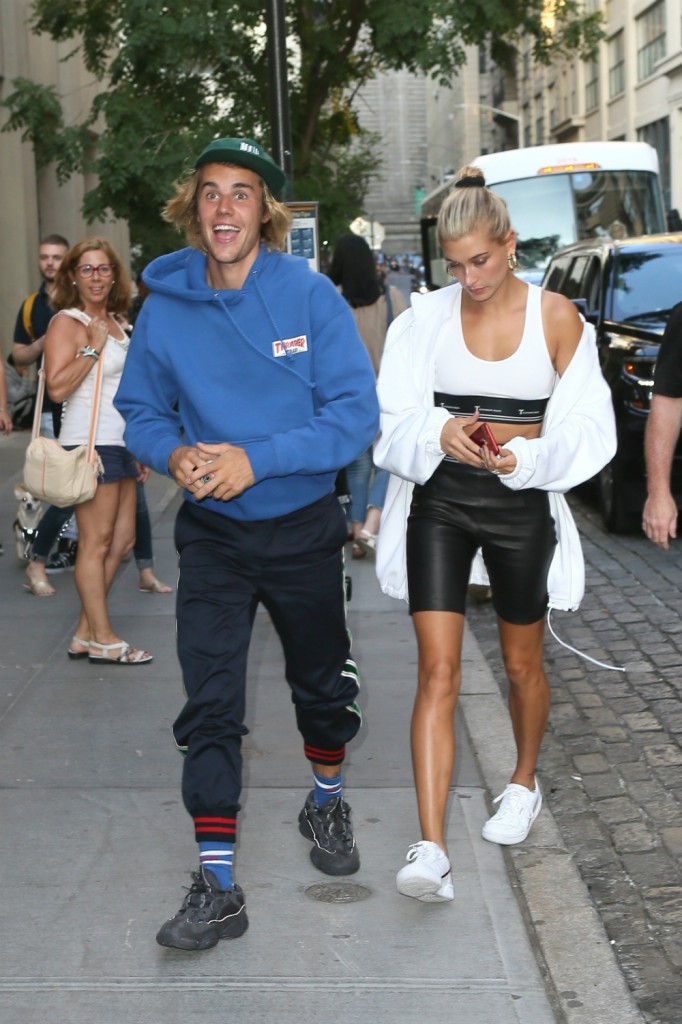 I feel slightly bad because it was only two weeks ago that Justin Bieber and Hailey Baldwin got engaged and I already forgot about it. But it's still happening, I guess. And we know it's happening because Bieber is, like, so sure, you guys. He's sure and he's happy – happier than he's ever been before. And why is he so happy? Because he's never been so sure about any other woman in his life. So basically, he's hitting all the talking points for the newly engaged. No shade, I probably said all the same stuff after the ring went on.
Justin Bieber can't wait to marry Hailey Baldwin!

A source exclusively tells ET that the 24-year-old singer has "never been so happy."
"Justin is in a really good place, and has been telling friends he's never felt more sure about a woman in his life," the source says. "Justin is head over heels in love with Hailey."

The source continues, "Justin and Hailey get along great, are on the same page about their faith and what they both want out of their future together. It took some time for Justin and Hailey to get back together, but the couple knows it was worth the wait."

Bieber — who previously dated Selena Gomez — popped the question to the bride-to-be earlier this month while on vacation in the Bahamas. "Justin and Hailey can't wait to be husband and wife," the source adds.
Obviously, we at CB question this seemingly rushed engagement – that's just good gossip. But it sounds like we aren't alone. It was reported last week that Bieber had fallen out with Pastor Carl Lentz from his tightknit, super-church Hillsong. But did they fall out before Bieber's relationship with Hailey or did it happen somewhere around the time he started talking proposal? Both Bieber and Hailey were members of Hillsong but when Lentz was asked if he had thoughts on the engagement, he couldn't even muster up some faux-enthusiasm, replying with a curt, "No."
Lentz isn't the only one reacting adversely to this news. Justin's mom, Pattie Mallette, may have thrown some shade on Twitter. Pattie's twitter bio used to lead with the fact that she is Bieber's mom. Since he announced his engagement, she's deleted any mention of him. That, followed by her liking a tweet by former Bachelor Sean Lowe that shades rushed engagements, has everyone thinking Pattie is anti-Jailey (I know, some portmanteaus are more equal than others).
However the Baldwins seem to be all for this union. Kim Basinger is a former Baldwin, of course, and I guess her daughter Ireland is very close to her cousin Hailey. So close that Hailey has already asked Ireland to be a bridesmaid. Kim not only declared that the wedding will be "cool", but she also said, "it'll be fun." Is she going? Will her ex Alec also be going? Holy Christmas, I thought the most entertaining thing about this wedding would be Spencer Pratt and Heidi Montag trying to finagle an invitation to it based on Stephen baptizing Spencer for a reality show. But no, this is turning out to be the Golden Unicorn of Weddings for the gossip world – I can't believe I forgot about it.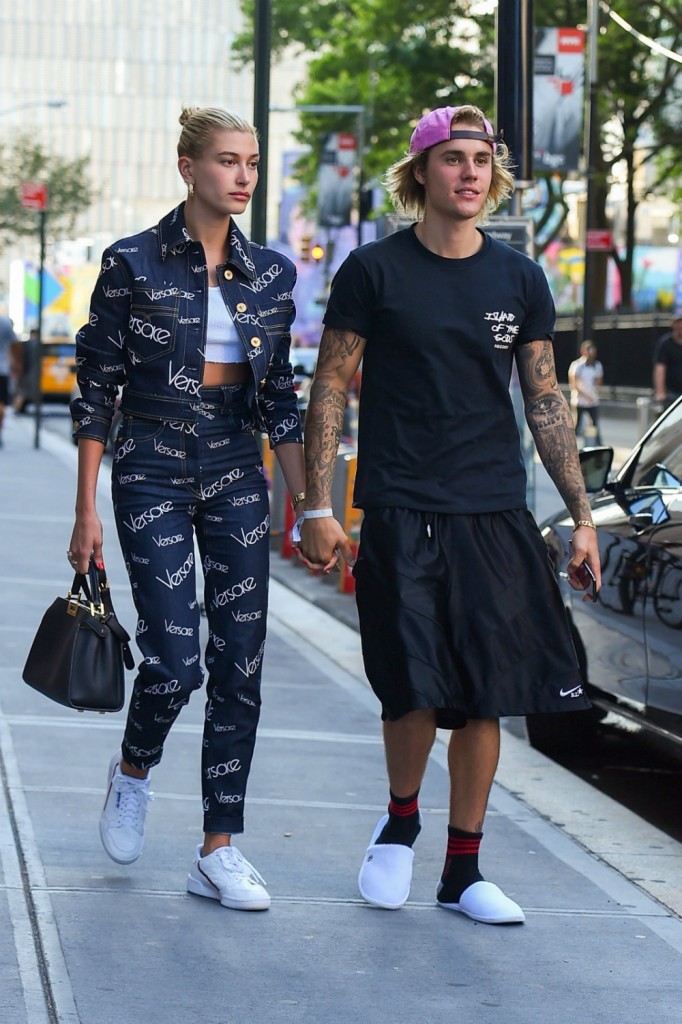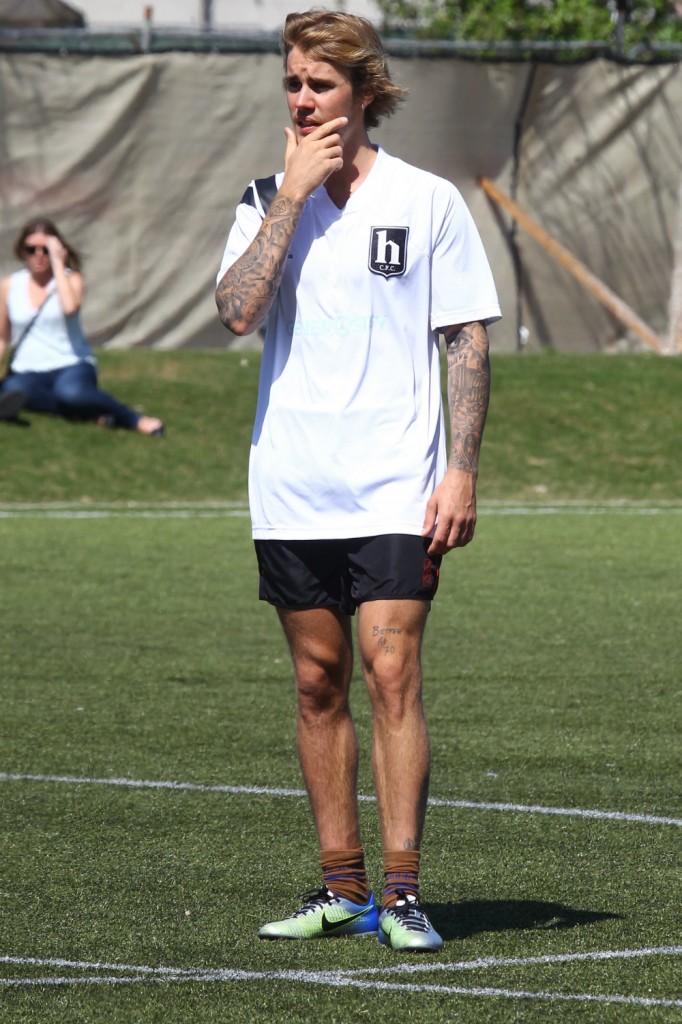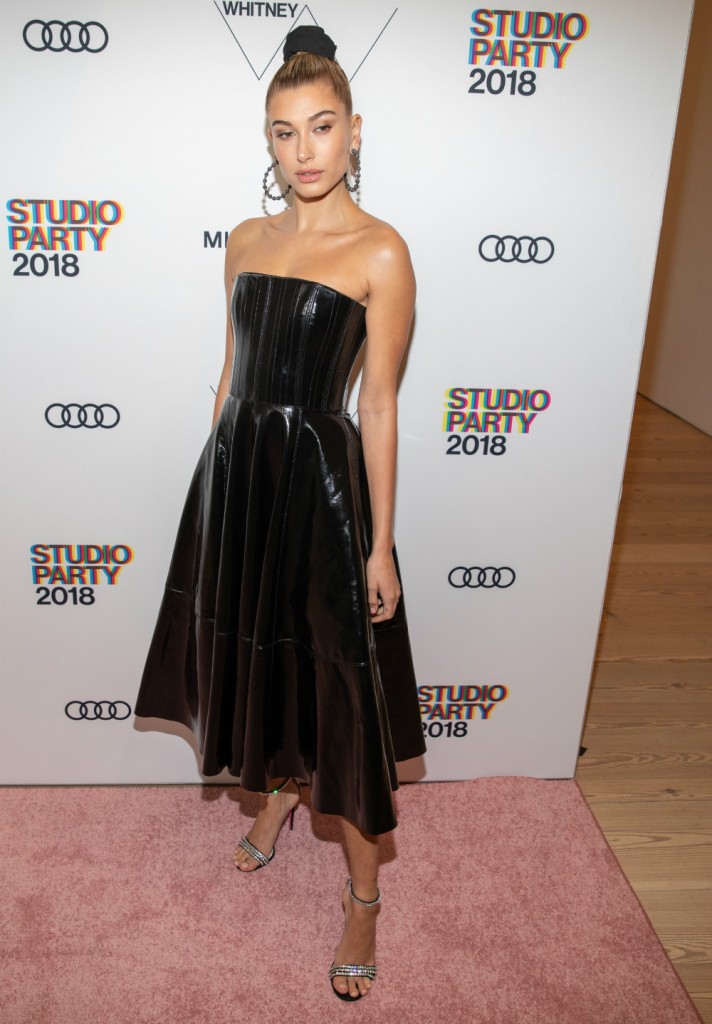 Photo credit: Backgrid and WENN Photos