I've never really noticed this before, but Joshua Kushner is definitely "the cuter" Kushner brother. Jared Kushner always looks he smelled a rancid fart (Resting Fart-Sniffing Face), but Joshua looks sort of like the "cool guy" in a teen movie. Anyway, Joshua Kushner and Karlie Kloss have been together for six years. They don't flaunt their love but they don't hide either. They're just sort of low-key about it. Which makes it extra surprising that Karlie and Joshua both chose to announce their engagement on their respective Instagrams.
Supermodel Karlie Kloss and her boyfriend Joshua Kushner are engaged after six years of dating! A source close to the couple confirmed their engagement to PEOPLE, saying "He proposed a few weeks ago during a romantic weekend together in upstate New York."

The source adds, "They're both overjoyed and happily celebrating. Their hearts are full and they're excited to build their future together."
As you can see on Karlie's IG, she wrote to him: "I love you more than I have words to express. Josh, you're my best friend and my soulmate. I can't wait for forever together. Yes a million times over." Glowing, sweet, etc. How is Joshua her "soulmate" though? I thought Taylor Swift was her soulmate??? Hm. I wonder… I wonder a lot about Kaylor and how Karlie and Taylor split up last year and now they don't even speak to each other. I wonder about those vague rumors that an engagement could be coming for Tay-Tay and Joe Alwyn. I wonder if Karlie was trying to get ahead of Taylor. But I truly have no idea. I'm just throwing it out there, that this could be some low-key Bad Blood Dramz. We'll see.
Also: I'm so dense that I only realized just now that her name will be Karlie Kushner now. She should hyphenate: Karlie Kloss-Kushner. Hard "K" sounds all around! Kim Kardashian must be so jelly. Last thing: Karlie's sister-in-law will be Ivanka Trump. YIKES.
Oh, and here's Karlie's engagement ring: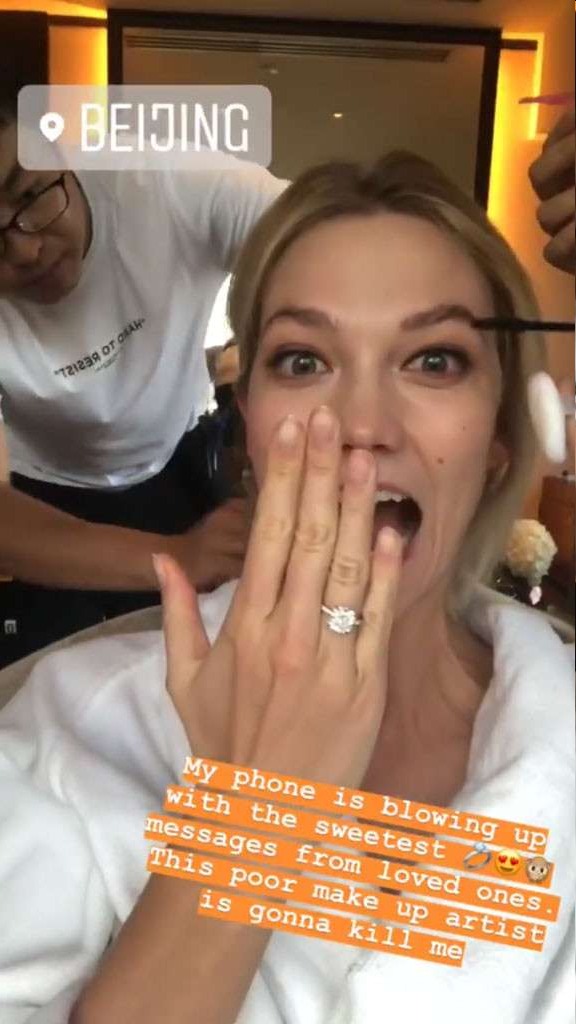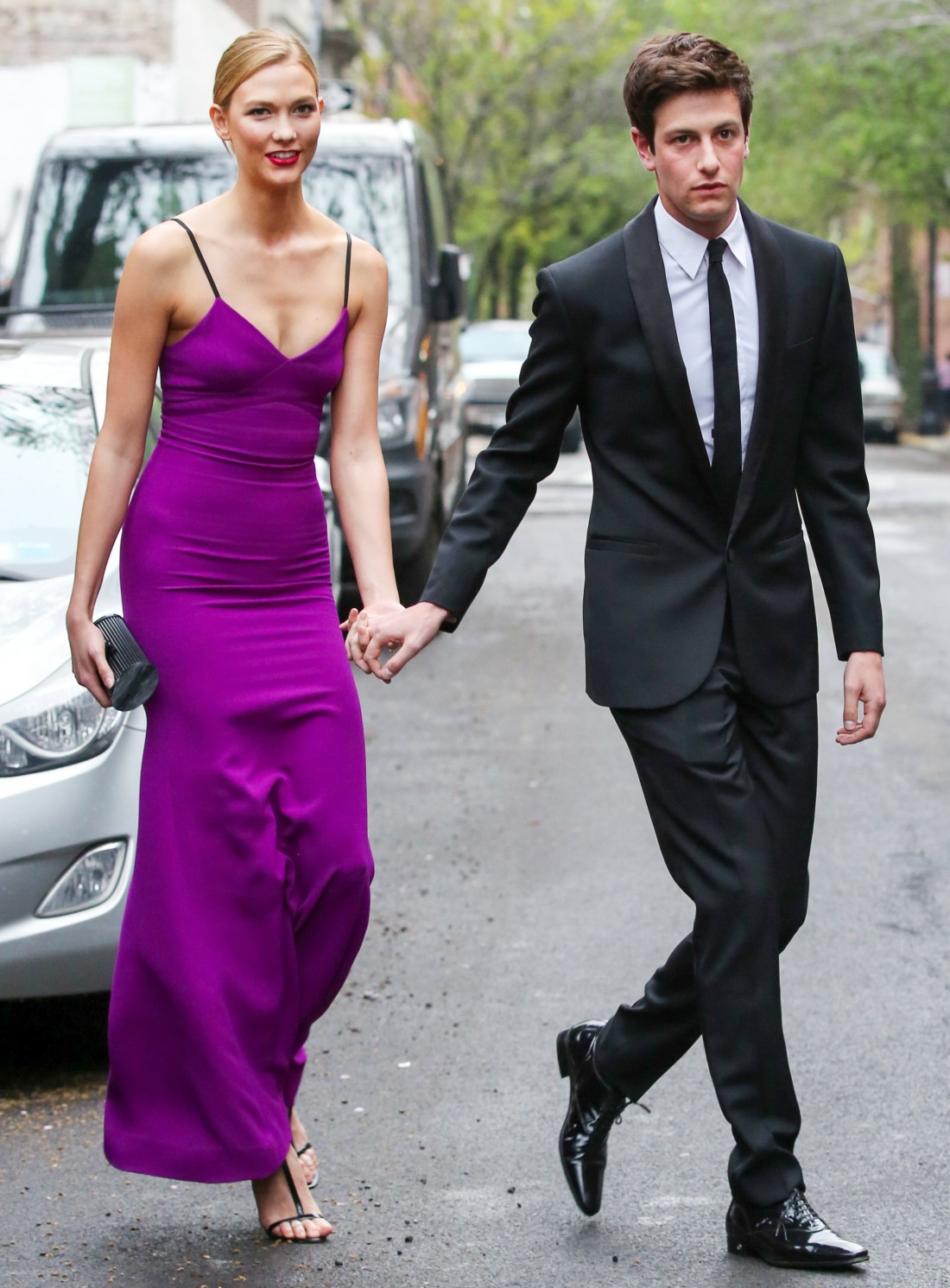 Photos courtesy of Instagram, Backgrid.