I can still feel the love 💕 pic.twitter.com/lBjEmPLE6f

— Kim Kardashian West (@KimKardashian) July 24, 2018
People have strong feelings about Kim Kardashian's hair and North West's hair. I get it, to a certain degree. Kim is such a culture-vulture and the whole neverending drama with her Fulani braids is enough to make people question her motives about everything hair-related. Her daughter North is biracial, half black and half Armenian/Caucasian. Judging solely from photos of North since she was a baby, she seems to have thick, curly hair. But in recent photos – paparazzi photos and social media photos – North's hair suddenly seems to be quite straight. Is Kim Kardashian forcing Eurocentric hair standards on her daughter? Is she teaching North that her natural curly hair isn't as pretty as straight hair? I don't know. Kim posted the above photo to her social media on Tuesday, and then she responded when someone asked about North's hair:
She is allowed twice a year, on her birthday and birthday party! This pic was taken back in June on her bday https://t.co/f0WlCYnCEo

— Kim Kardashian West (@KimKardashian) July 24, 2018
North is "allowed" to straighten her hair twice a year? I'm assuming she means straightening with a flat-iron, not with chemicals? If Kim is talking about chemical straightening, that's an awful thing to do to her 5-year-old child. But if it's a flat-iron situation… I don't know, is that okay? When I was that age, my hair was pin-straight and I always wished I had curly or wavy hair. It was awful because my hair has never "taken" a curl, no matter how long I leave the rollers in, nothing. My hair just wants to be straight and it refuses to do anything else. I'm saying this as a way to explain why I think many little girls just want to experiment with their look and try something different. Not to defend Kim, but I don't think she's actively discouraging North from embracing her curly hair. What do I know though?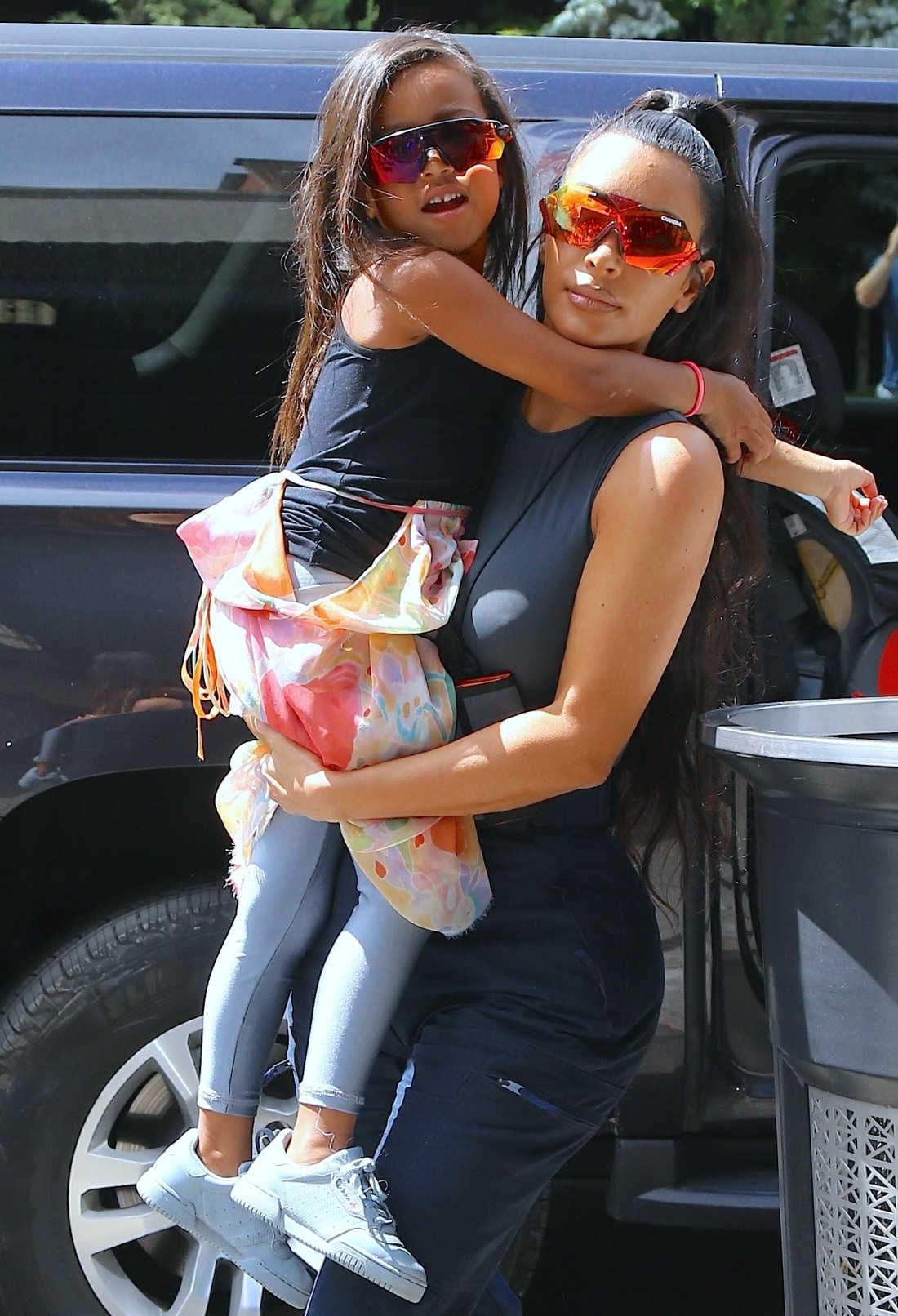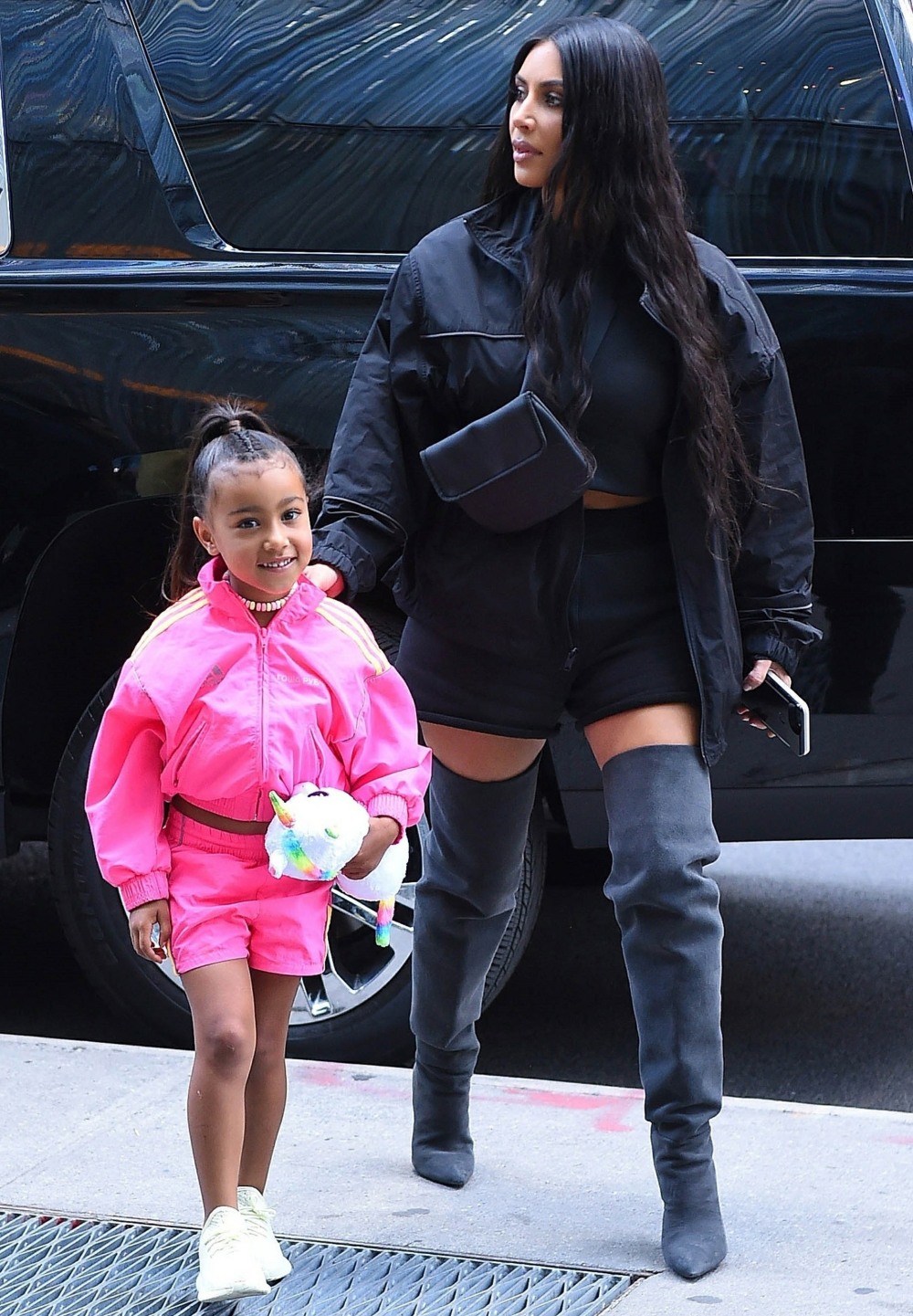 Photos courtesy of Backgrid, Kim's Twitter.