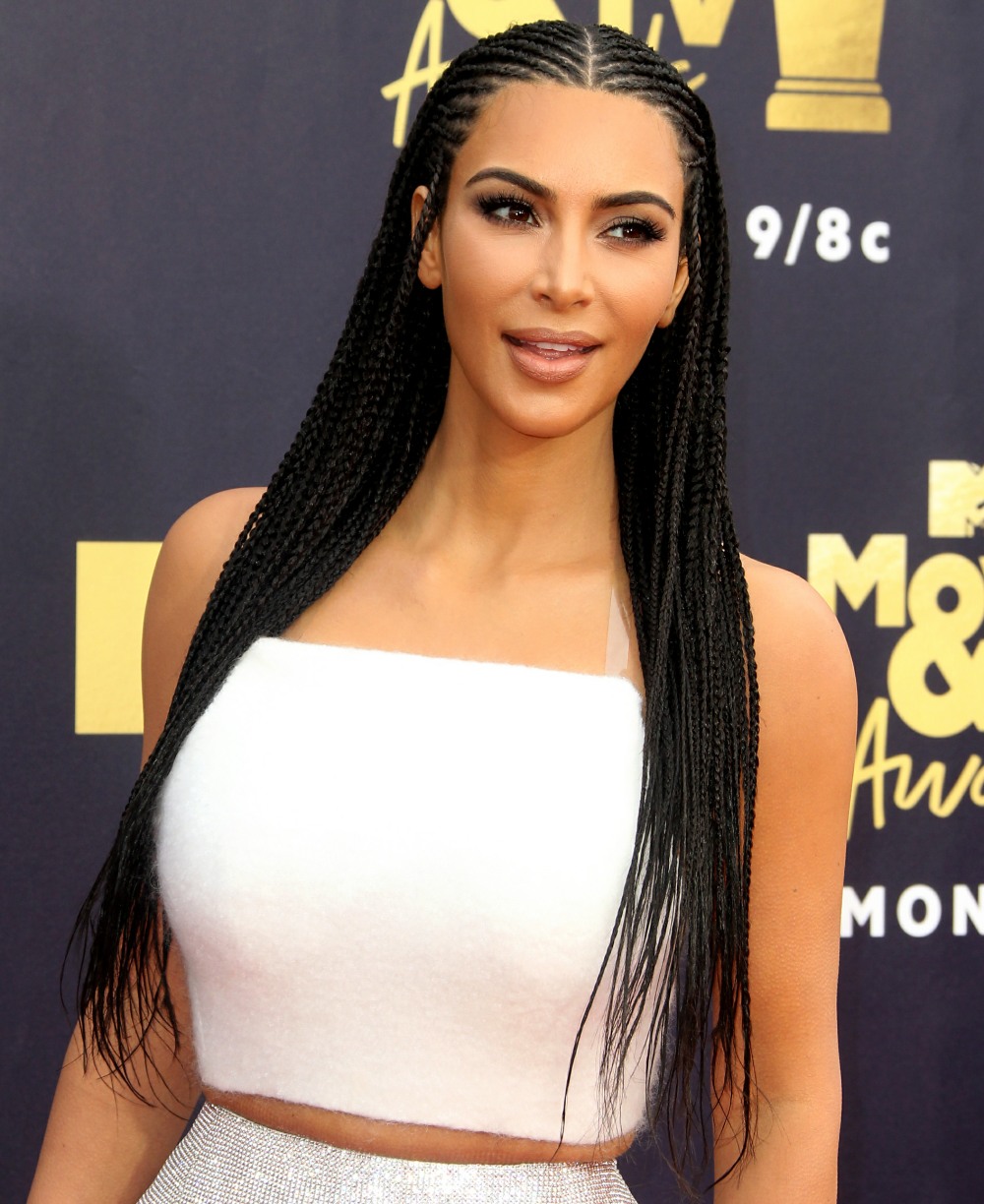 At the MTV Movie & TV Awards, Kim Kardashian wore Fulani braids. It was not the first time, nor was it the first time she didn't acknowledge the history of the braids, nor did she acknowledge her history of culture-vulturing at the time. In a later interview, Kim was basically like "Yeah I know they're Fulani braids but I do what I want." Well, Kim is still trying to explain it. She attended the BeautyCon event in LA over the weekend, and she had more sh-t to say. Some highlights:
On the braids: "I've definitely had my fair share of backlash when I've worn braids. I've been fortunate to be able to travel around the world and see so many different cultures that have so many different beauty trends."

She's doing it for North: "My daughter actually loves braids, like this last time I wore [them], she helps me pick out a look and will show me pictures. I just think if it comes from a place of love and you're using it as cultural inspiration, then I think it is okay. Sometimes I think maybe if you don't communicate where you got the inspiration from — and I've done that in the past — then people might not understand it. But yeah, I think as long as it comes from a place of love and you're getting inspired, then it is okay."

The internet is a bad place: "What's crazy is you can be having the best day, you can be posting the best pictures of yourself or whatever makes you happy, have one million positive comments and you'll see one negative comment and it'll ruin your day. But I really honestly it doesn't really affect me anymore because I try to look at the positive side of things. I might reevaluate it when the time comes that my kids want phones and want to be on social media, but all in all I've tried to look at the positive of it."
Some of you suggested that Kim could make the valid case for culture-vulturing by saying that she wants to show her African-American daughter that they can both wear their hair however they want. It feels like Kim is coming close to saying that, by using North as an excuse. Except Kim was culture-vulturing before North even came around… but I guess we're not supposed to remember that. In some ways, I can see what Kim is doing by setting an example for North. In other ways, I think "as long as it comes from a place of love" is a massive cop-out. People do some really screwed up, racist sh-t and then say "but it came from a place of love so it's all cool, right?"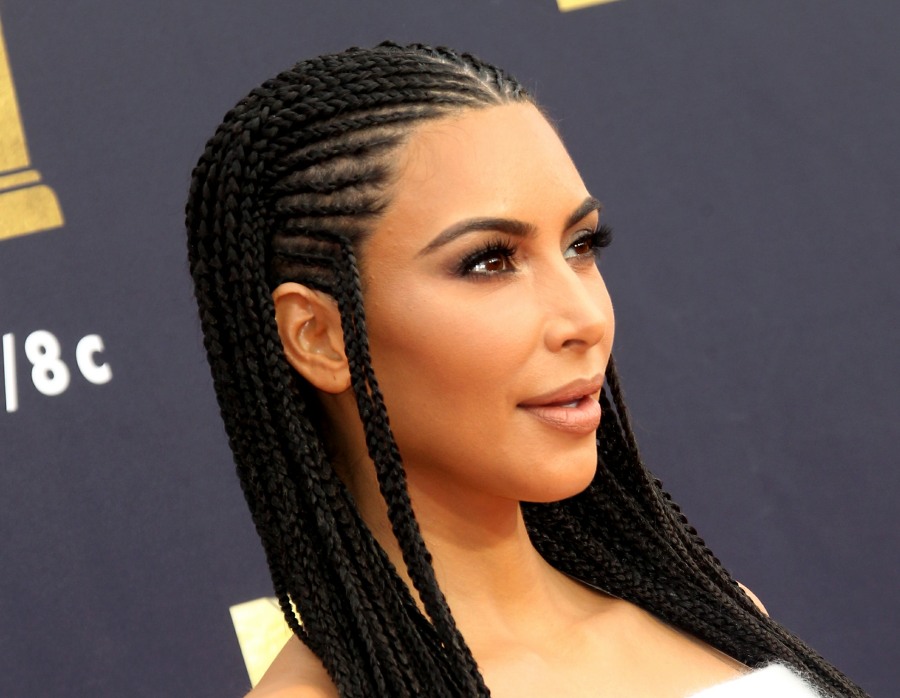 Photos courtesy of WENN.